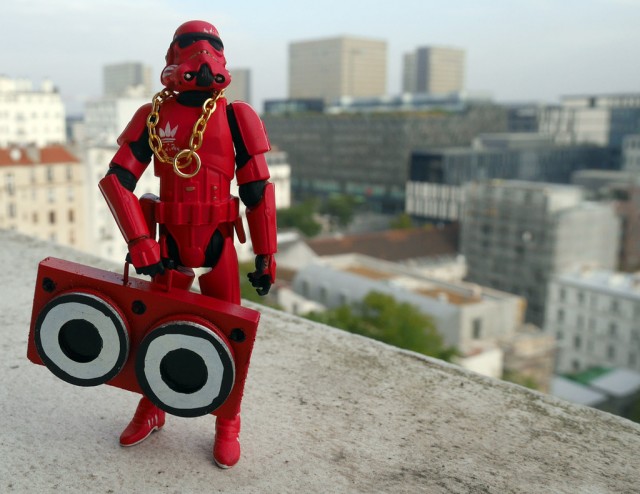 The good folks at Tenacious Toys did these really dope HipHop Trooper bootleg-style 3.75in action figures at last year's NYCC. These cool pieces are based of the popular HipHop Trooper Cos Player who you'll find at various comic cons and lots of charity events throughout the year.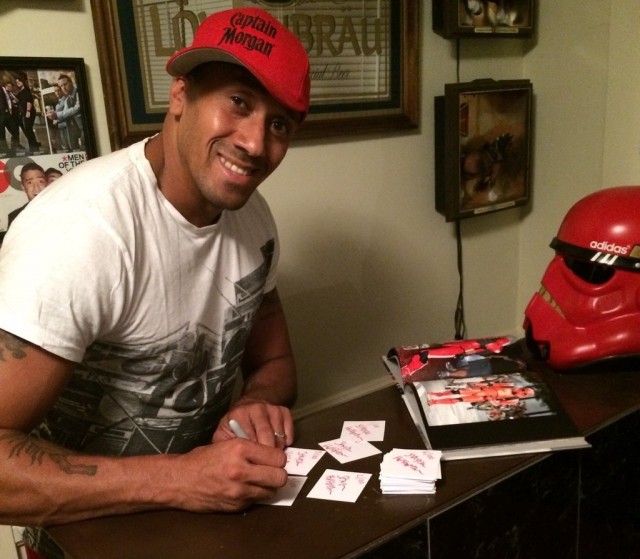 Tenacious Toys have set aside 3 of these cool figures to be auctioned off to benefit a variety of charities – Hip Hop Trooper #100/100 has already sold, with 100% of proceeds from that auction sent to The Breast Cancer Research Foundation – Now, Hip Hop Trooper #99/100 is being auctioned to benefit the Leukemia and Lymphoma Society.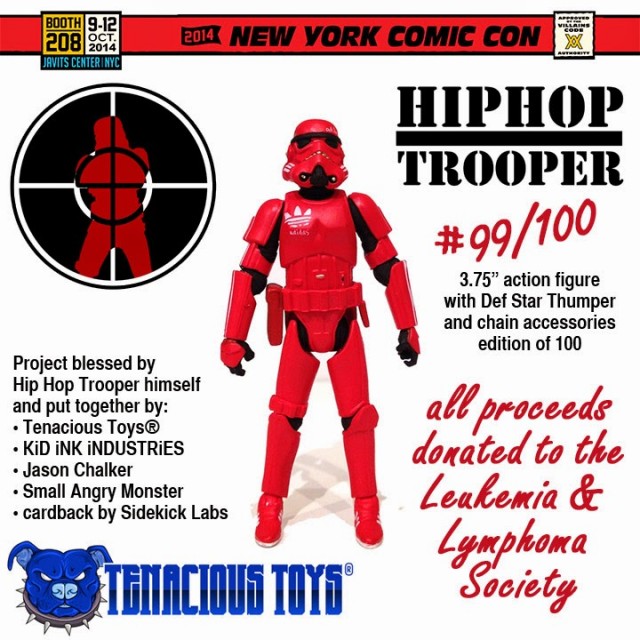 The Hip Hop Trooper figure project has been blessed by the Hip Hop Trooper himself, who signed and numbered 100 cards to be inserted into the packaging. Hip Hop Troopers were a collaborative effort between Tenacious Toys, Kid Ink Industries, Small Angry Monster, Manly Art and Sidekick Labs. Each HHT comes in a clamshell, with a full color printed insert, handcrafted Def Star Blaster boombox, "gold" chain, and hand painted red armor. 100% of proceeds from this auction are donated automatically to the Leukemia & Lymphoma Society at the close of the auction. Auction ends the morning of Tuesday, April 28th.~SOURCE: SpankyStokes.com
CLICK HERE TO PUT YOUR BID IN NOW!