My dude G The Promoter AKA Gee Pro did his Mid Atlantic BMX Bike show at Egg Harbor Township BMX again this year at it was bigger and better than ever! So many collectors came out to show off their bikes and it was a perfect day for it. I took as much video as I could of some of the bike in between the Sugar Cayne Bike Fest competitions that I was doing. Man those Haro's were looking so clean. It was like they put them in a time capsule and sent them here straight from the 80's. It was an awesome show indeed!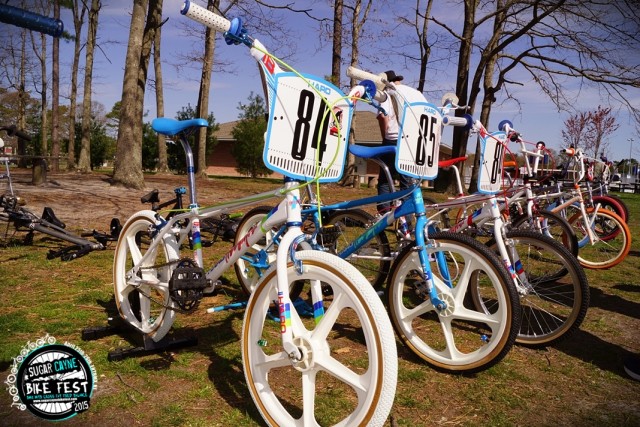 Big up to G for putting on this great event and shout out to his sponsors, Pork Chop BMX, Profile Racing, Chip N Dale Bmx, S&M Bikes, Bmx Museum, Raw Deal Tees
Below is a photo gallery of some of the bikes on display. You'll need a flash enabled browser to view this gallery on your mobile device. Please download the Puffin Browser to view.