CSE Games, 10 Down x Loud About (@csegames)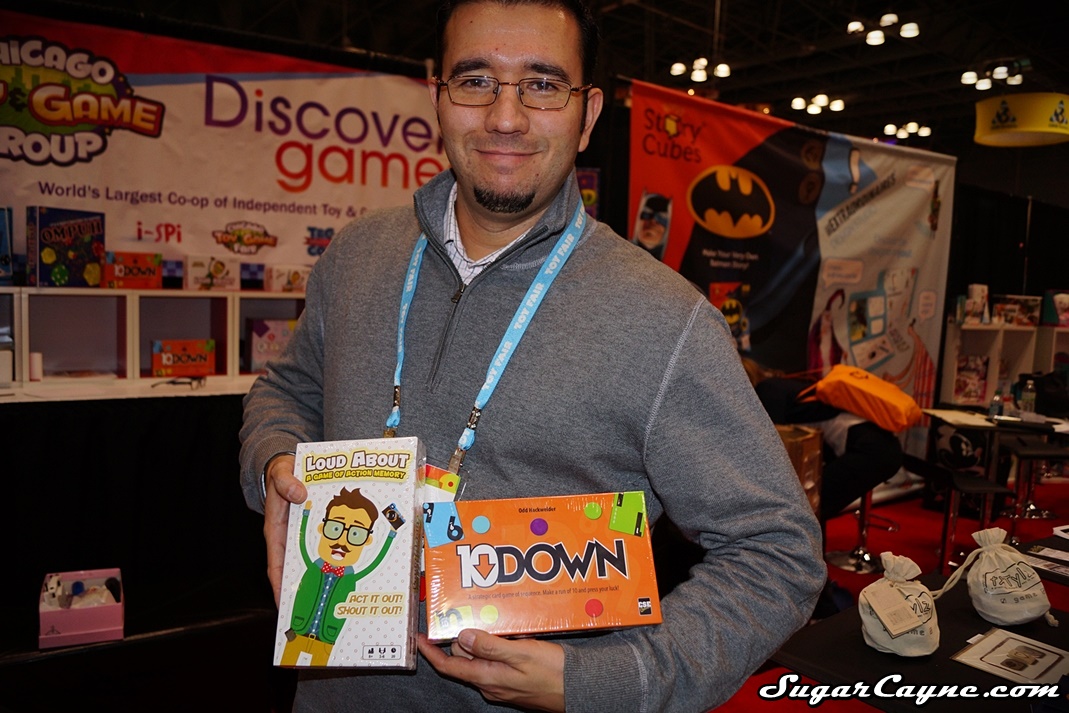 Fabio Del Rio was part of the CSE Games booth and showed me an exclusive look at his games 10 Down and Loud About at Toy Fair NY. In the video Phabio demonstrates how to play both games which are really cool by the way!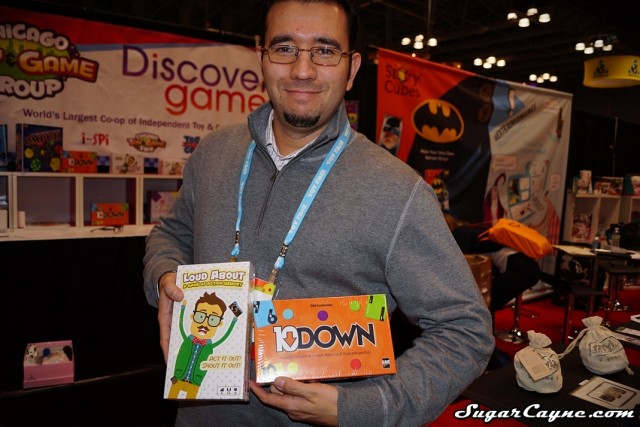 ABOUT 10 DOWN:
Release date: July 2015 (designs subject to change)

A modern twist on Rummy, 10 Down is an exciting and elegant new card game with a classic feel.

Players are dealt 10 cards each; on their turn they can swap one card at a time. Object #1 is to create a full run from 1 to 10 (1, 2, 3… to 10), that's a 10 Down! Object #2 is to create a mini color run (ex. 7, 8, 9 turquoise) for bonus tokens. First to 10 points wins.

The struggle is to decide when to call your 10 Down hand. Call it once you complete your run? Or press your luck to build a stronger color run? Keep in mind you never know when someone else is going to call. How long can you hold off?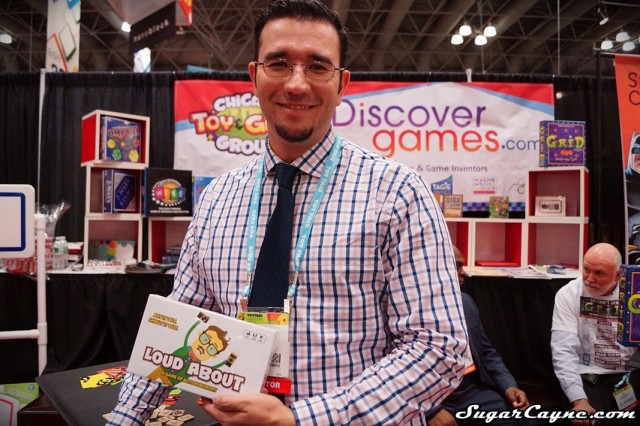 ABOUT LOUD ABOUT:
Release date: July 2015 (designs subject to change)

Loud About is a fast-paced party game of "action memory" that will make you and your friends do and say wild and hilarious things. It's ideal for both family parties and late-night shenanigans. Players must select actions and words to be loud about. The goal is to quickly ACT OUT and SHOUT OUT those actions and words faster than your opponents.

Loud About is a new twist on the classic kid's game Menagerie from the UK.

In each round of Loud About, a Topic Card is drawn, for example "Dance Moves". Everyone at the table then chooses a dance move and an action based on that dance move. The key is to remember everyone else's dance move and action.

On their turn, each player flips a card from the top of the deck, if the symbol matches with someone else card, a Face-Off occurs. In the Face-Off, the player who calls out and acts out the "dance move" of their opponent first, wins the card as a victory point. The player to collect the most victory cards wins the round.

Virgina Novelty, Flyp Deck and Flying UFO Toys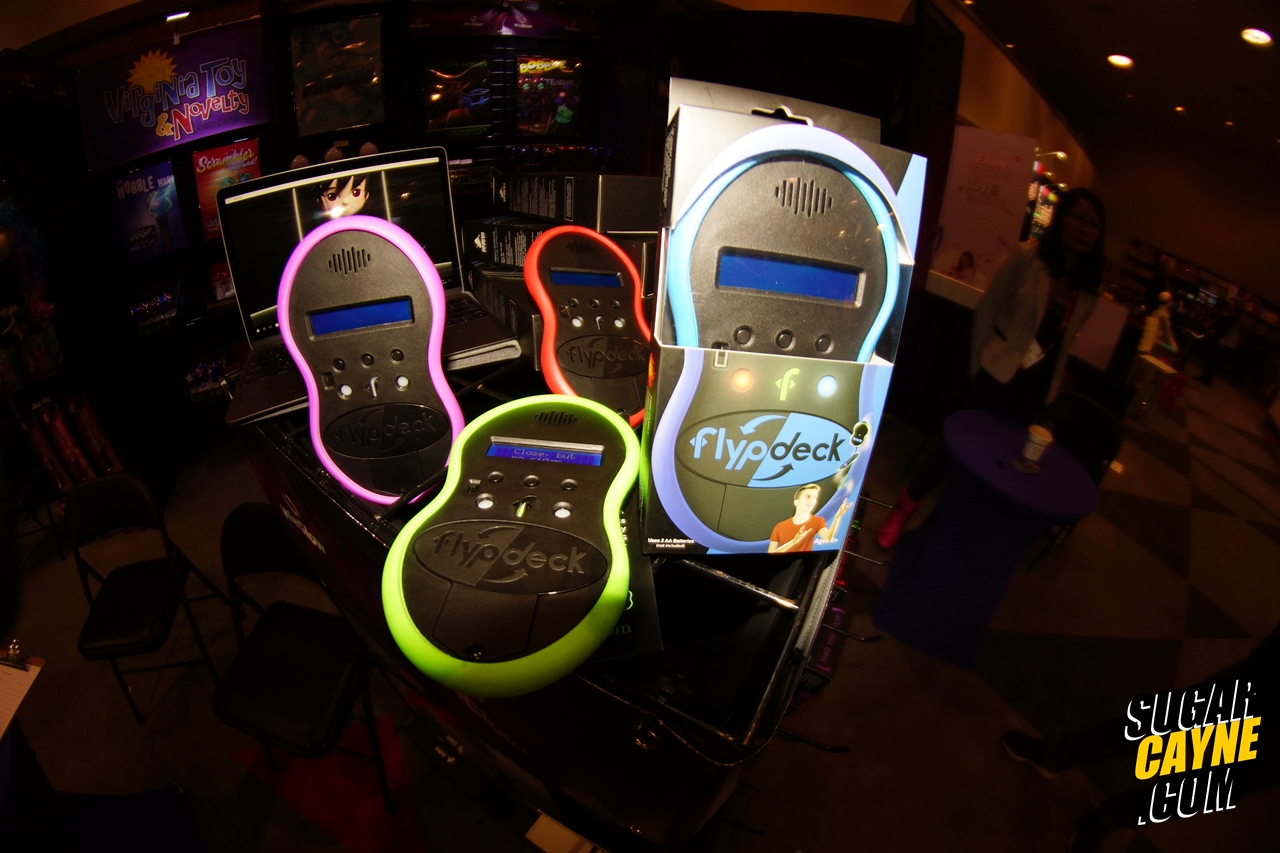 Jim from Virgina Toy And Novelty had two cool toys at his Toy Fair NY booth! The first one is called the Flyp Deck and it's a motion sensor flipping game. The deck is like skateboarding with your hands as you mimic skate moves by flipping the deck. It features 48 unique tricks and 5 different game modes. The Flyp Deck can tell if you land a trick clean or not and it will tell you. It's a really fun game to play.
Next up is the Flying UFO! It's called the AIDEN, flying UFO disc and it's flown by using hand gestures to give commands and perform aerial acrobatic tricks. All you have to do is put your hand near the top bottom or sides of the drone to control its direction.
For more information visit VirginaToy.com
Buddeng, The Hypebeast Buddah by Yama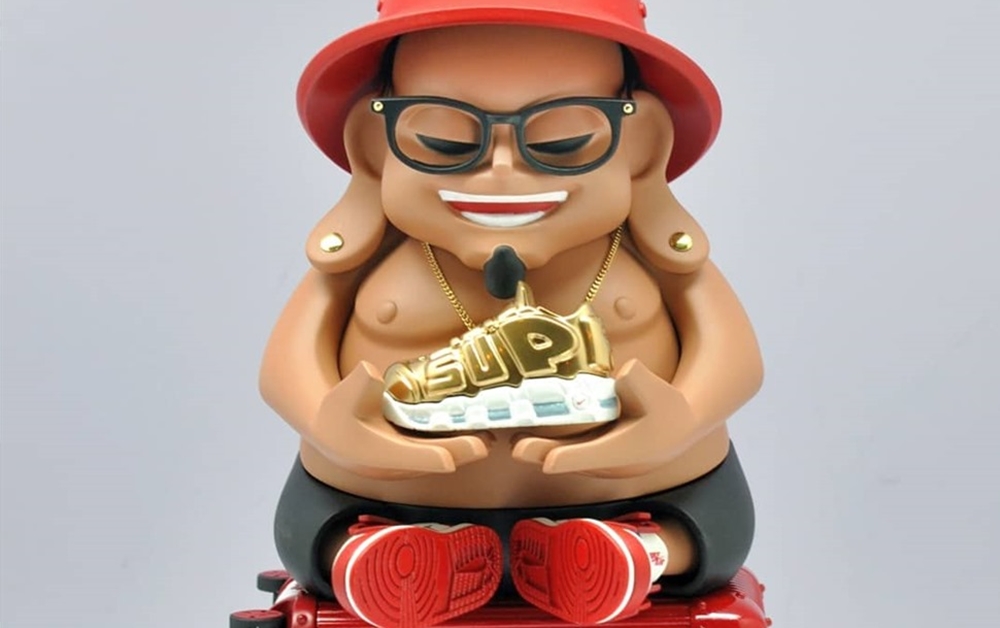 Korean artist Yama is set to debut his dope, new Buddeng project at Shanghai Toy Show with pre-orders available. Imagine a deity of the Hypebeast world. Who would it be? No not Kanye but a super hip Buddah sporting some fresh gear and accessories by Nike and Supreme of course 😉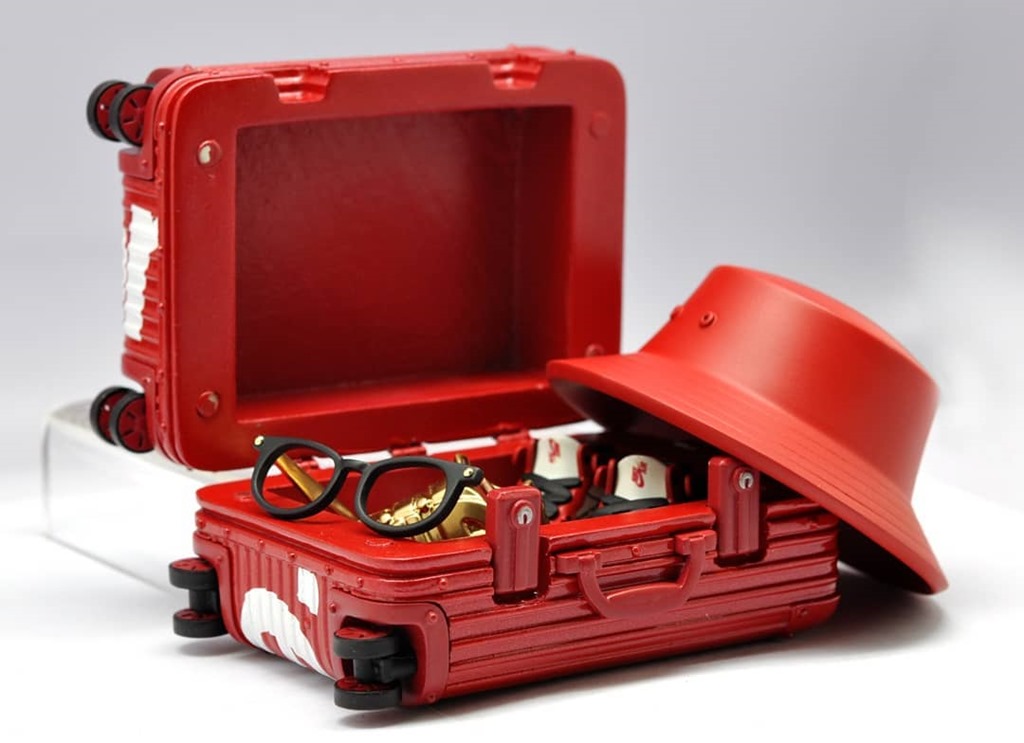 Yama's attention to details on this street-wear inspired figure are top notch! Buddeng is rocking Jordan 1 Off Whites, a red Kangol style hat and black-rimmed gazzelle glasses. He's also sitting on top of a Supreme branded suitcase. In his hands is a stone gold edition Supreme sneaker which is featured on the stone gold variant figure.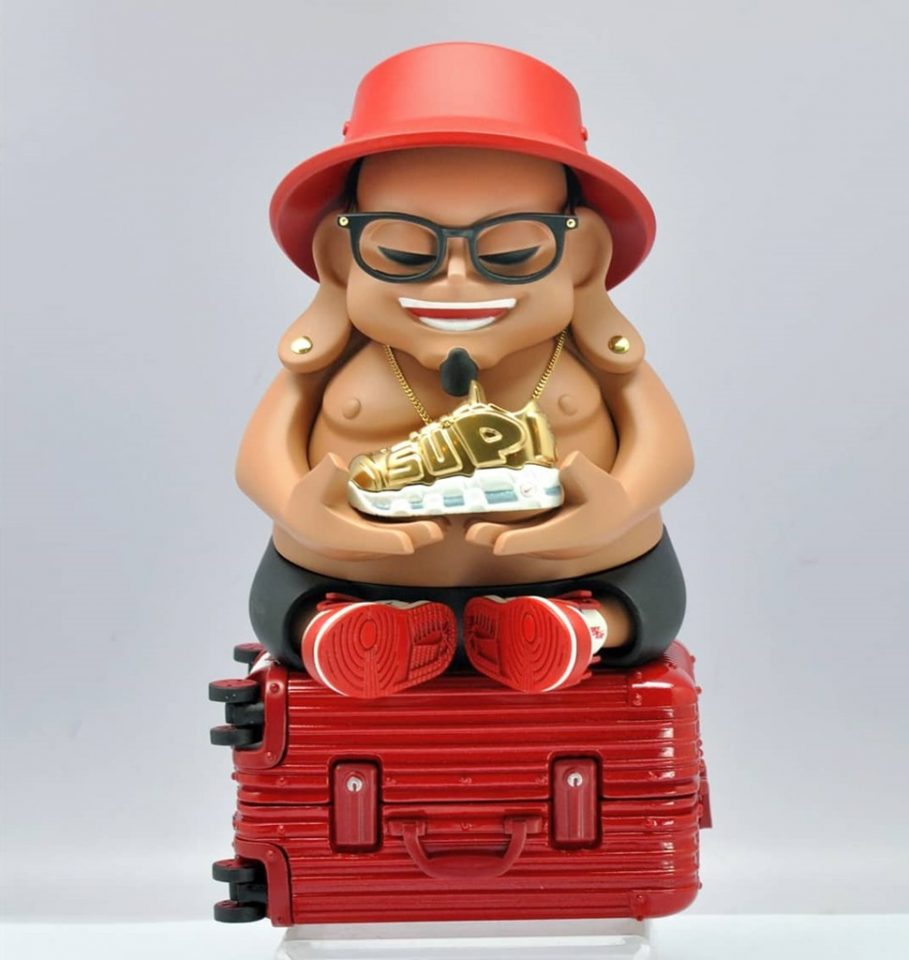 Follow Yama via his IG: @a.k.a_yama to find out how you can add this awesome toy to your collection!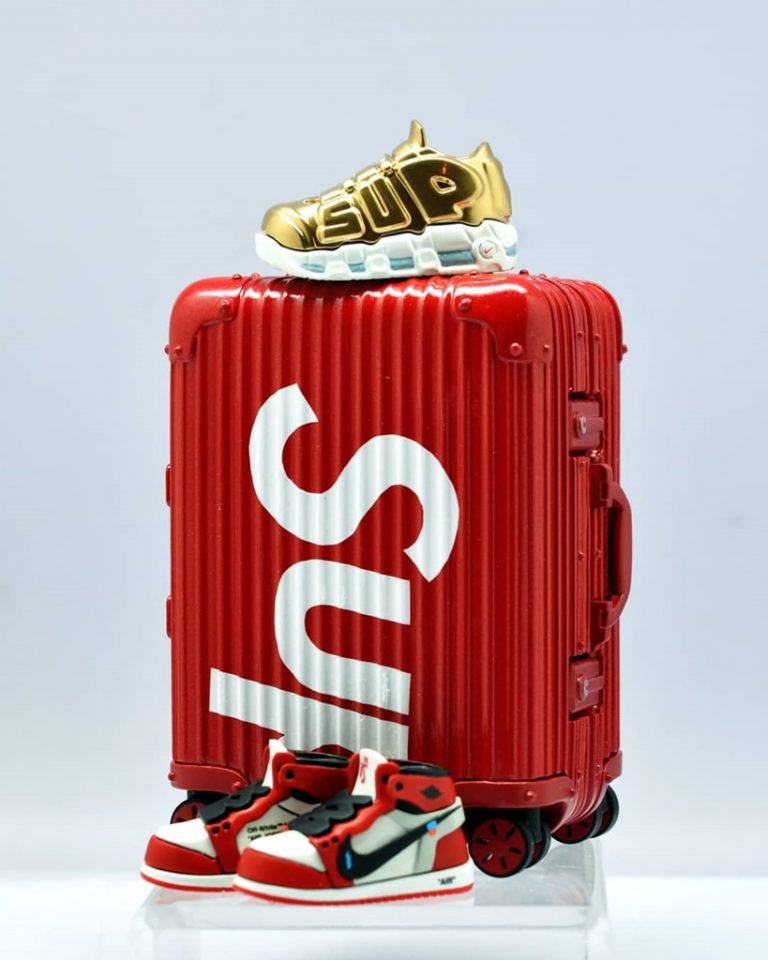 Kool Keith x Concrete Jungle – STEEL Flowers collectible Figure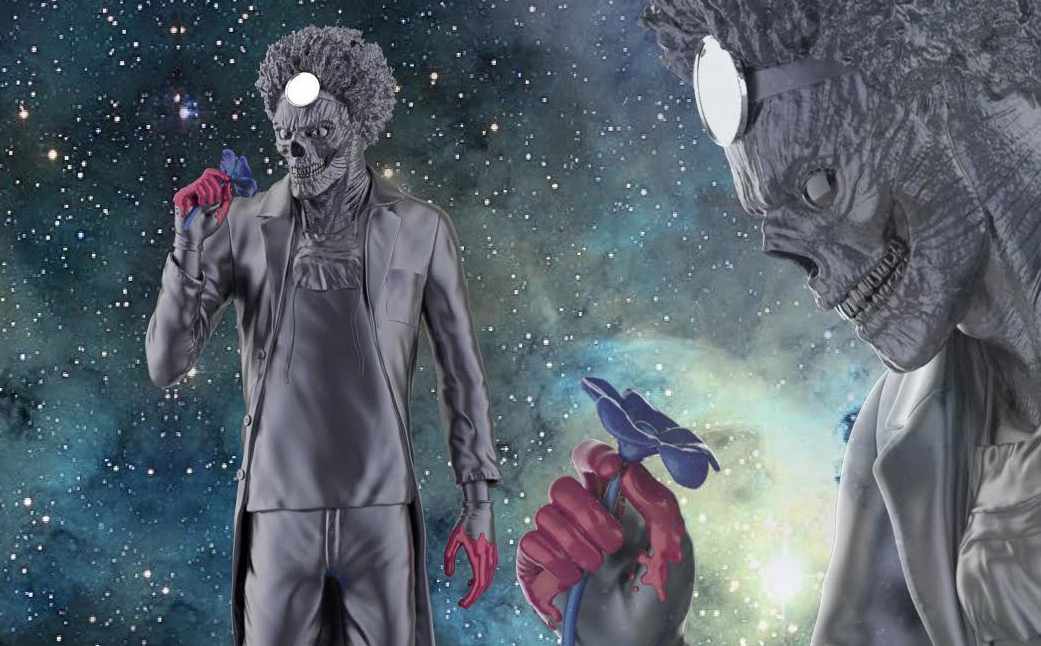 Legendary emcee, Kool Keith of Ultramagnetic gets his Dr Octagon alter ego sculpted into a new colorway. This version of the resin art figure is called "Steel Flowers".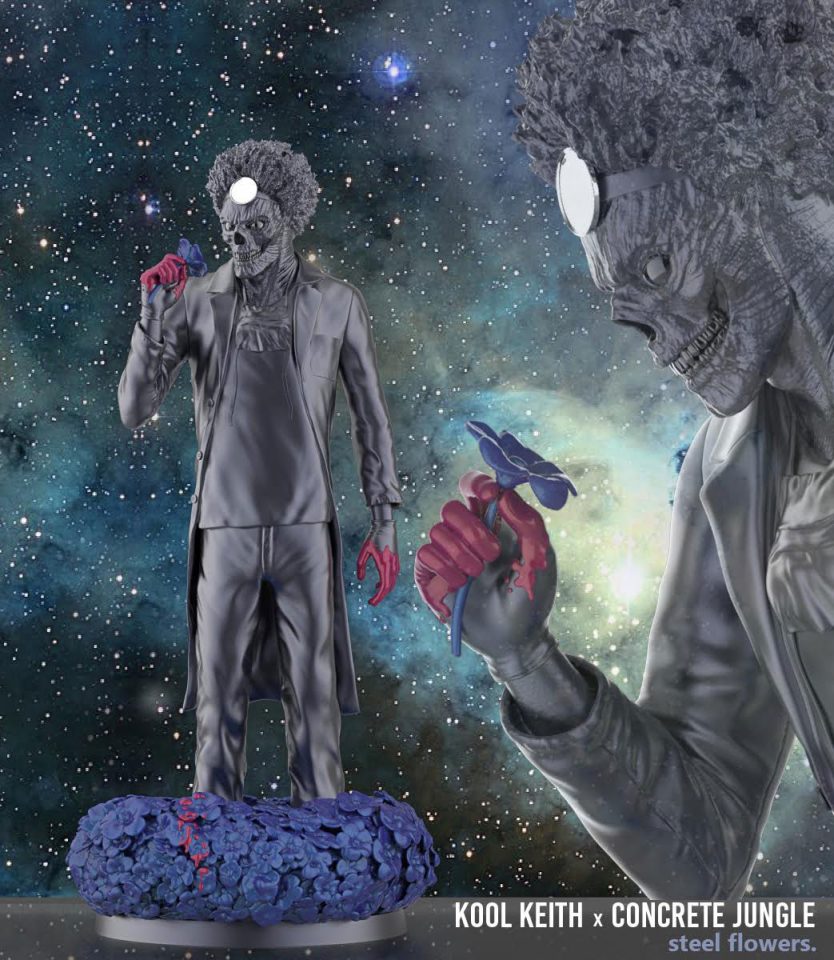 Steven Cartoccio of Concrete Jungle Studios recently put the Steel Flowers sculpture up for pre-order. This specific grey/blue colorway is only limited to 50 pieces. You already know these are gonna sell like hot cakes so click HERE to get this piece added to your HipHop Toy collection. 😉 Steel flowers ships in June, 2019.