The good folks at Adidas Originals has announced that people can now create their own "Star Wars"-themed Superstar sneakers on the brand's product-customization site, mi adidas. These galactic bad boy's are available in both adult and youth sizes.
"With endless combinations, it's a chance to create true one-of-one editions of the legendary three-stripes shell toe,"~Adidas Originals
People can choose allover prints featuring characters such as Darth Vader and Storm Trooper or metallic gold or silver and black or white colorways which are sick! They even have printed laces but even better than that you can get them with custom-molded Darth Vader and Stormtrooper shell toes…..BOOM!!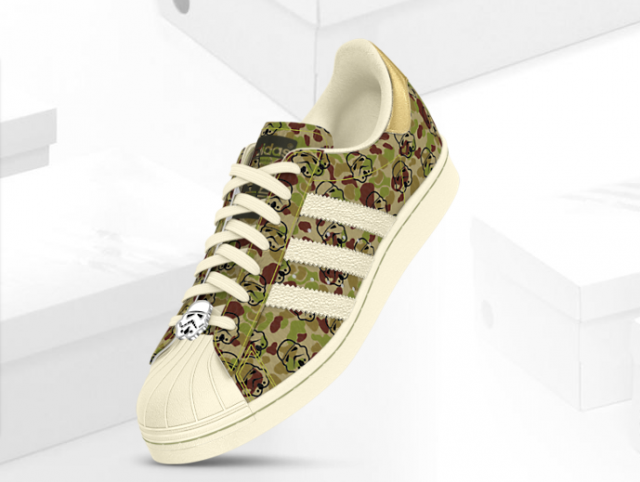 But the wait there's even more options….peep this….the kicks can also be personalized with laser engraving you can also get lace jewels featuring the faces of Darth Vader and Stormtrooper or ones that just say "Star Wars"!!