HipHop jewelry brand King Ice was back at The Agenda Show with a dope booth displaying all their new new bling for summer/fall 2015. Crazy Al Cayne linked up with Chris from King Ice for a new interview about his latest pieces. Some of the highlights were the dope Mohamed Ali necklace and a sick Bruce Lee piece. But was really had Crazy Al amp'd was their new 14k Gold BMX Necklace!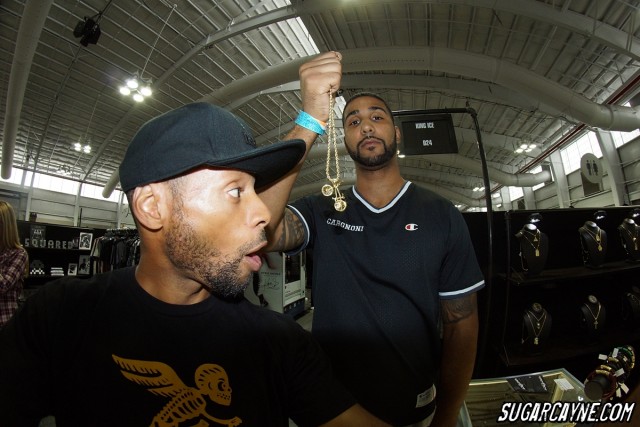 This awesome piece is a very detailed complete BMX bike, it even features pegs, chain, spokes and you can even see the tread of the tires. If you look closely enough you'll see the bike even features a modern day stem, even the geometry and seat height look on point.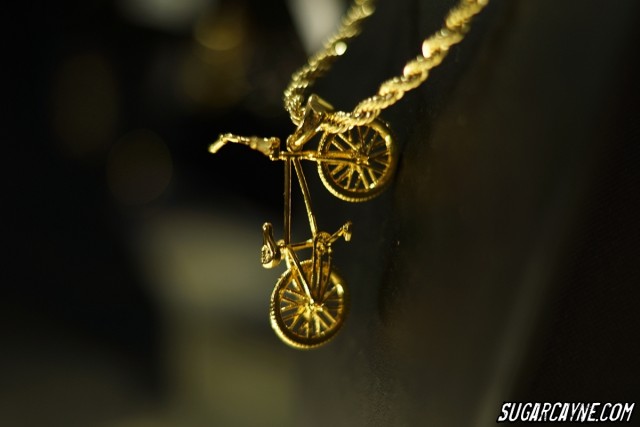 We were blown away when Chris told Crazy Al Cayne that it was the first interview they did him that inspired them to make the BMX piece, That's wassup!!!
To find out more about the 14K Gold BMX Necklace please visit the KingIce website and tell em SugarCayne sent you!
Check out the interview below.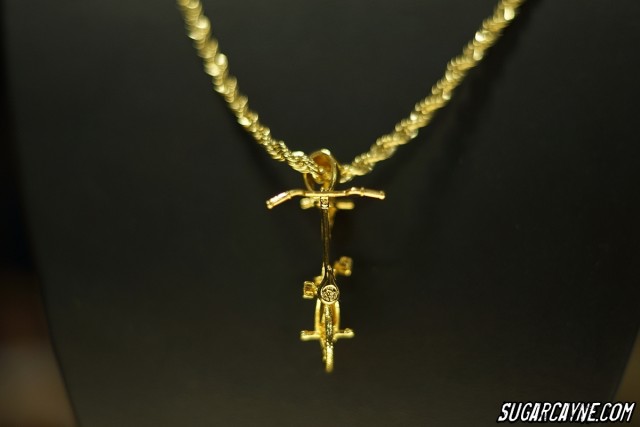 About King Ice:
Having worked with hip hop and rap royalty like Wiz Khalifa, The Game and Snoop Dogg, King Ice remains the largest and most influential hip hop jewelry maker on the Web. Based out of Los Angeles, King Ice products have appeared in featured films, like Nick Cannon's "School Dance," music videos, like Chris Brown's "Autumn Leaves," within popular magazines like "ESPN," featured on television broadcasts like "The X-Factor" and Fox's "Empire," and even represented by legendary boxers like "Iron Mike" Tyson.

THE KING ICE QUALITY
King Ice creates its hip hop chains, pendants, bracelets and earrings using the most cutting-edge technology in the industry to create hip hop jewelry that captures the spirit of the music we listen to and love. Our products come dipped 5 times in 14K or 18K gold or rhodium plating to prevent tarnishing, while our .925 sterling silver necklaces and pendants provide style–and quality—you can trust. With pendants and chains using hand-set CZ stones that come placed along a micro pave setting, and earrings using real diamonds, our products include the highest quality of materials.