We're diggin these new Autonomy Bikes BMX racing frames! These bad boy's are made out of 6061 t-6 aluminum. The hydroformed top tube is really stiff, about 15% more than oval tubes. The head tube system is Semi-integrated so you can run a high quality head set like Chris King.
The decals and graphic design is done by Dave Designs and it looks sweet!!
The bikes come in 5 different sizes and by October there will be 7 sizes available; junior , expert ,pro, prox, proxxl, pro xxxl(22 top tube) and cruiser. Be on the look out for these bikes at tracks around the country.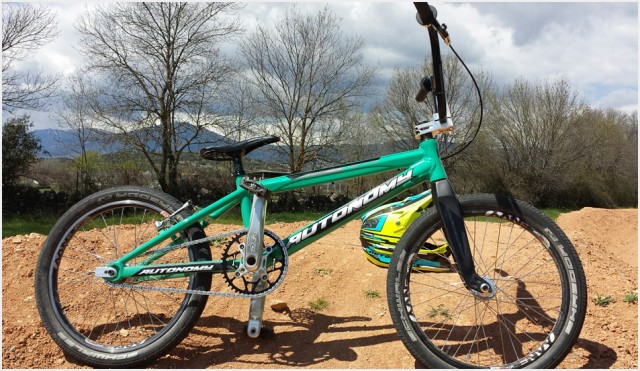 Autonomy was founded in Madrid in 2006 and they started to make their own frames in 2010 .They're are a company dedicated to make top quality aluminum bmx frames.