Super talented Patrick Wong is at it again with part 6 of his Beats Series resin figure! This new piece is of one of my all time favorite sampler/sequencers…the MPC 3000!! This in my opinion was and still is the ultimate MPC model to have..this coming from a guy who still works off the MPC 60 lol!! The later models after the MPC 3000 were basically dissected, incomplete versions of it until they started making the 4000 & 5000 …but I digress… ~Al Cayne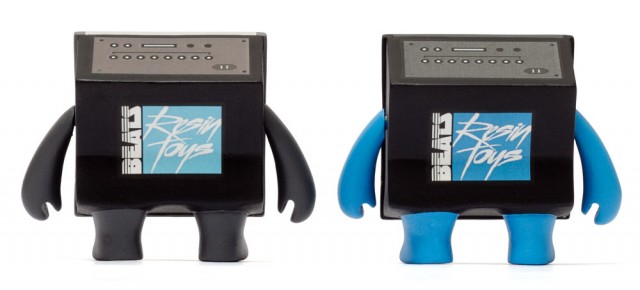 This 3″ figure is inspired by the renowned sampling workstation the MPC 3000 released back in 1994. The Beat Series is primarily aimed for music production enthusiasts to mark the evolution of sampling technology as resin collectible art. This is a treat for any HipHop production/toy collectors out there!!
The MP comes sealed in shrink film with a numbered card, packaged like the others in the series with a kraft gift box, and comes with one toy record accessory of a Melvin Bliss 45 featuring the classic break in "Synthetic Substitution". These awesome limited edition pieces are available
now through October 26th, 2015
with no copies available after this date. They're priced at only $35 each and available in either Beige or Black variants… Get em now cuz their gonna go like hot cakes.