Team Rapacon/Dj-Con came down to Philly and made history on Independence Mall this past Thursday for the first ever Declaration of DJ-Pendence signing event! The original idea was to get 56 DJ's to sign the Declaration OF Dj-Pendence which is symbolic to the 56 signers of the original Declaration of Independence. But over 56 Dj came down to sign on this historic day which was incredible!
"At 40 years old, hip-hop has become commercialized with a focus on the "rap" part of the culture. But Sherrod says true hip hop actually has four elements: graffiti, DJs, break dancer and of course- the emcee." ~CBS Philly
Power99's
Mina Say What
and Rapacon Founder/CEO Curtis Sherrod hosted and kept everyone hype about the event. There was also a Benjamin Franklin cosplayer who told the audience a little history about himself. He also learned a little bit about HipHop and it's history, he even got some tips on how to DJ by the amazing 11 year old,
DJ D-Ill
!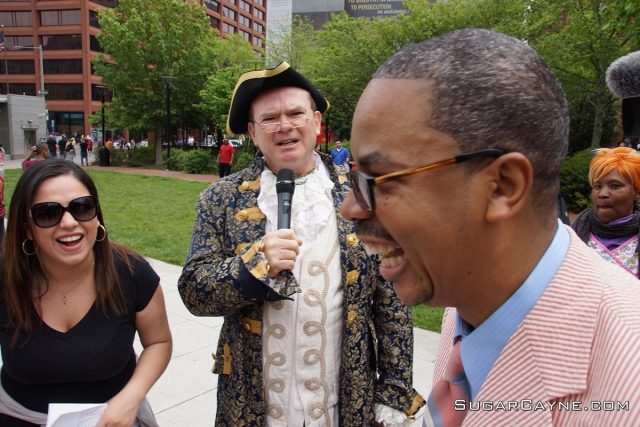 Philly HipHop royalty was at the event as Rapacon spokesperson, Queen Bahamadia represented and read a great piece she wrote about this historic day to the audience.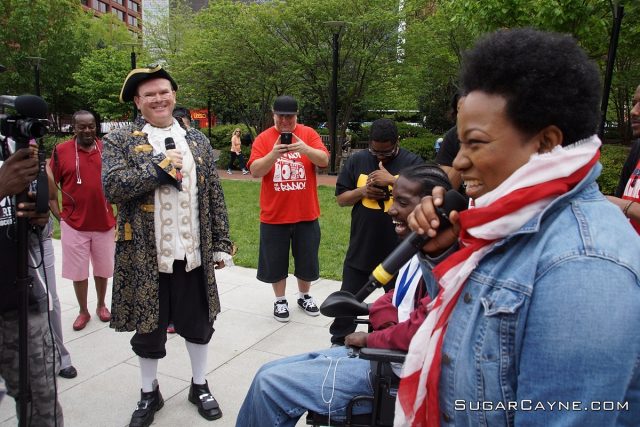 The International Dj Cafe was in full effect and the Scratch DJ Academy came out. The HipHop fellowship was strong, positive vibes were abundant, this is what HipHop is all about!
But this event was just the precursor to the upcoming Rapacon/DJ-Con event coming up May 29th at the Park Avenue Banquet Hall in Philly! The all day event will feature all types of HipHop related vendors, Seminar panels on Beat Boxing, Comic Books and HipHop, Cosplaying, performances, the 7th annual Rapathon, DJ-Con, true school tribute concert, afterparty and more.
find out more on RAPACON.COM
See everything you missed in the gallery below!