The folks at Daylight Cycle Co is once again having the web buzz about their new Arc C1 frame! They recently released a colored photo of the bike on Facebook with a polished finish and Daylight decals and it looks sick! We're really liking the burgundy color of the decals, it definitely sets this bike apart from the rest.
They also posted a new photo of the high tech dropouts on this frame and said this:
"Our DayKote Ceramic Race Coatings, seen here on our sliding drop-outs and utilizing the same technology that protects high precision space craft and firearms, will make the Arc c1 more than just another painted or powder coated frame. With the Need Three multi-tone graphic design completely integrated into the ceramic coating, this will be a race weapon that looks and performs like nothing before. Lighter than paint, lighter than powder, abrasion resistant to over 6000 cycles per mm, and the tremendous reduction in surface tension means these drops outs can be finely adjusted with a simple turn of the micro-slick coated set screws. This is the cool stuff we absolutely love to make and could only effectively make in the USA."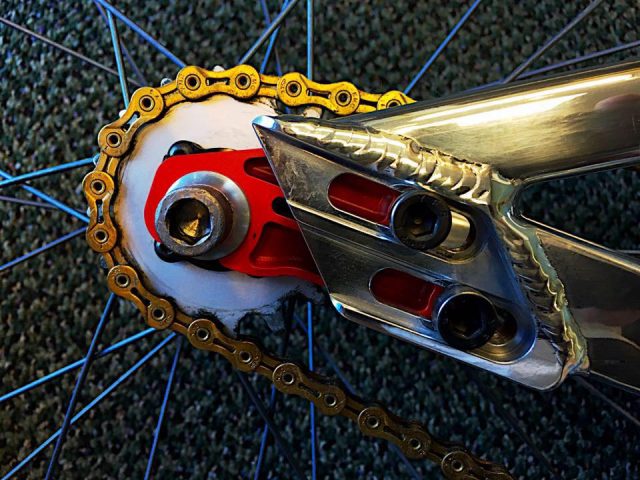 The Arc C1 is suppose to be ready by November of this year, just in time for the Grands but you can keep up with the latest updates on Daylight's Facebook Page.