Wisconsin based BMX company, Throdwn dropped a new fleet of titanium BMX Racing frames and cranks earlier this year. The super light titanium bikes were built mostly for the younger age group and we were hoping to see if they would make some adult sized Ti bikes. But at this year's USA BMX Grands The brand released a new Aluminum Race frame for everyone to see and it looks awesome!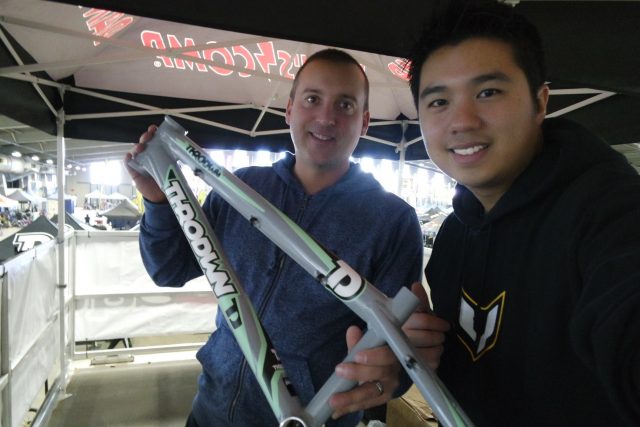 The frame will come in 13 sizes and its proprietary tubing set will be prepared, fabricated and finished by Yess BMX in Canada so you know they're gonna be on point! The color options are plentiful with three matte finishes, black, white and gray with eight color decal choices. The frames will be available in Jan 2017 through Dan's Comp.
Throdwn also assembled a sick team for 2017 which will include Jamie Windholz (Elite Women), Tyler "T-Whit" Whitfield (Elite Men) and Cristian Becerine (Vet Pro).
We can't wait to see Throdwn getting busy in 2017 😉 !
Spotted on BMXNEWS.com