DesignerCon Will Be At Five Points Festival May20th – 21st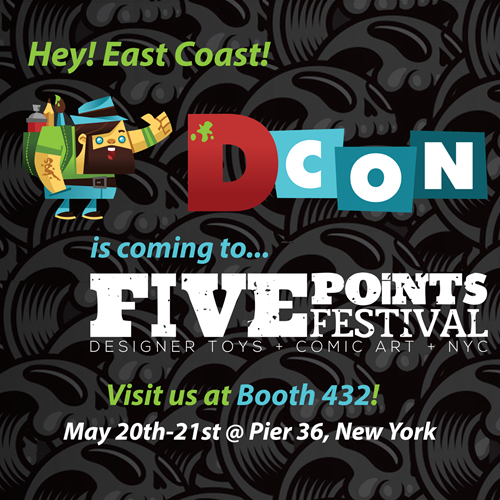 We've always wanted to attend the Designer Con but we could never get out west to do so. But this year the Designer Con experience comes to NYC at the first ever Five Points Festival!!
About 5 points Festival:
The Five Points Festival is a collision of toys, comics, and counterculture curated by Clutter Magazine and presented by Midtown Comics. A designer toy and comic convention in New York's Lower East Side, Five Points is two days and nights of comic artists and writers, vinyl and plastic toys, original art, resin, plush, blind boxes, graphic novels, indie comics, blanks, minis, kaiju, Japanese vinyl, posters, prints, apparel, food trucks, and craft breweries – capped off by the 2017 Designer Toy Awards. The antidote to the average con, Five Points brings tastemakers, misfits, and rebels together with the new, retro, and infamous in a one-of-a-kind marketplace.
And guess what? The folks behind DesignerCon will be travelling NYC to support the event! They'll be at Booth 432 with the latest info on DCon 2017 and of course some sweet swag. We can't wait to attend this one!
Hyper Toy Co. – Bikes, R/C's, Ride-On's And More At Toy Fair NY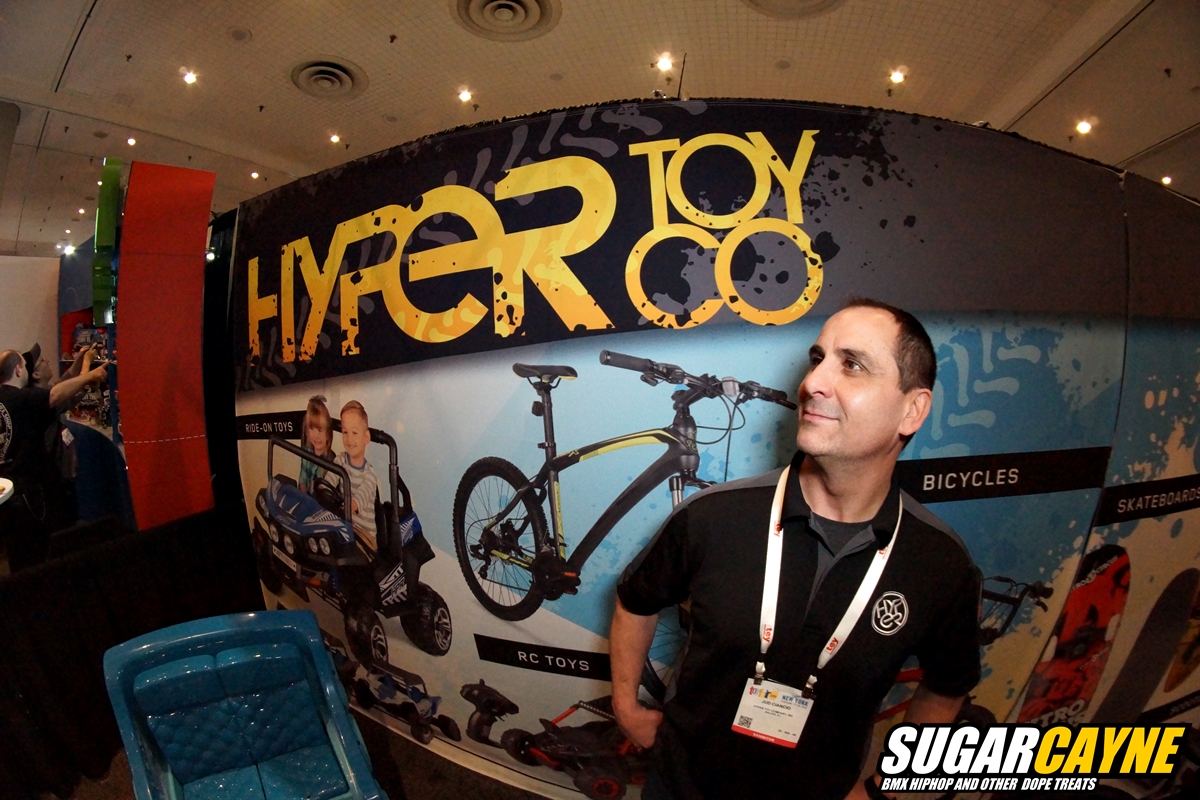 For the first time ever Hyper Toy Co. setup shop at The North American International Toy Fair  in New York City!
As most of you may already know, Hyper is known for their high end BMX racing frames and freestyle frames (High end MTB frames coming soon) under the Hyper Bicycles Brand. Hyper is also known for their full range of entry level BMX, casual bicycles and Nitro Circus branded goodies through their retail partners, Walmart, Target and Sam's Club. But what most of you may not know is Hyper has been making Ride-On toys like the Yamaha Raptor Ride-on for 10 years!!
Now with the addition of their new Yamaha R/C cars, scooters and skateboards, Hyper is making the move to put all their products under the Hyper Toy Co. brand!
I caught up with Hyper Brand manager and good friend Jud Ciancio who talked about the new branding direction. He also gave me the run down of the products Hyper is coming with this year like their carbon (full carbon frame) MTB complete which will be available at Walmart for $399. The awesome Mission 1 high end BMX racing frame gets an upgrade and will be called Mission 2. The high end MTB dirt jumper is getting a lot closer to being released and a lot more!!
I didn't know Hyper was going to be at Toy Fair so it was definitely a pleasant surprise!!  Jud has been supporting me as a rider and event promoter for years and it's awesome to see the growth of the brand over the years. It's looking like this year is gonna be the best one yet!!
Visit Hyper Toy Co. to find out more info.
Visit HyperBicycles.com for more info on the high end products
RAIN OF TLALOC custom Bambaboss figure by Ink Visuals!
The mastermind behind the amazing creations of Ink Visuals Rob Ramirez recently dropped this piece called "Rain Of TLALOC" and it's sick! Rob took a diy Bambaboss by 3A and hand painted with Swarovski Crystals. He also laced it with Swarovski Crystals.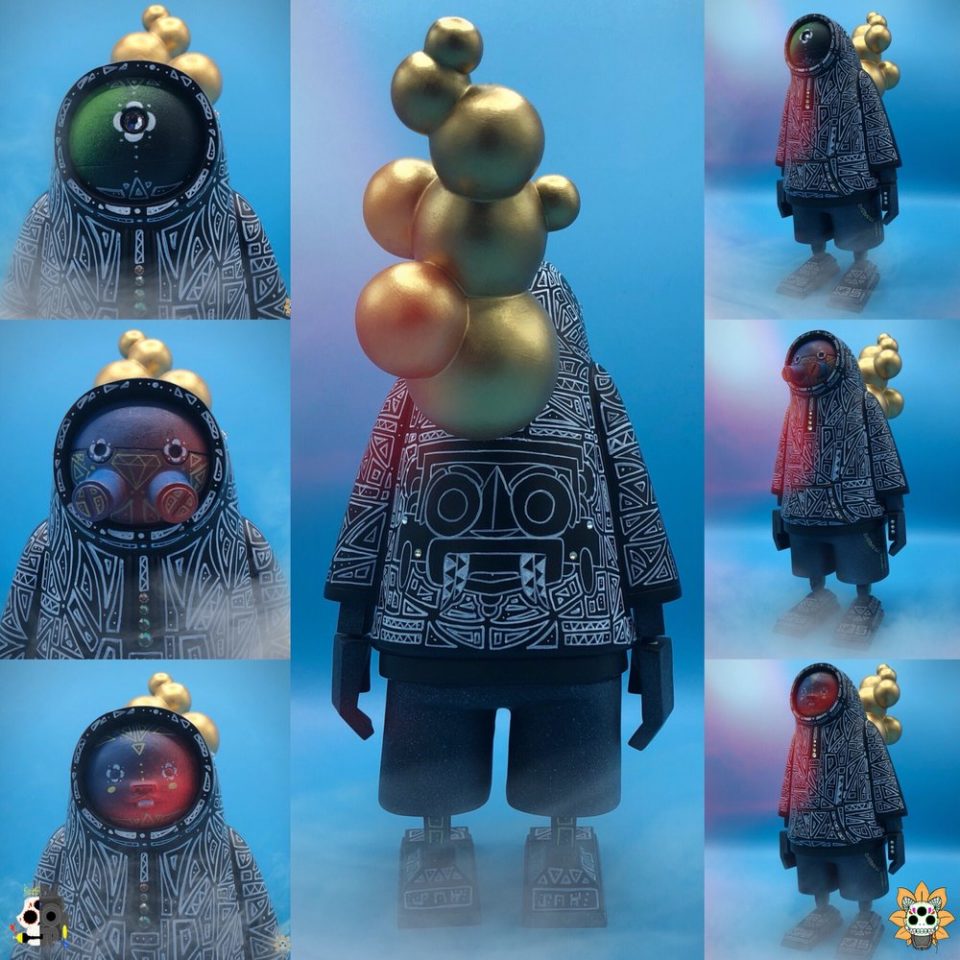 Each of my customs have 3 crystals in a row to represent passed loved ones. ~Rob Ramirez
About TLALOC
"As supreme god of the rain, Tlaloc was also a god of earthly fertility and of water. He was widely worshipped as a beneficent giver of life and sustenance to the urban jungle."
Martian Toys x Quiccs x Gorgocho – UKIUK Vinyl Figure Collabo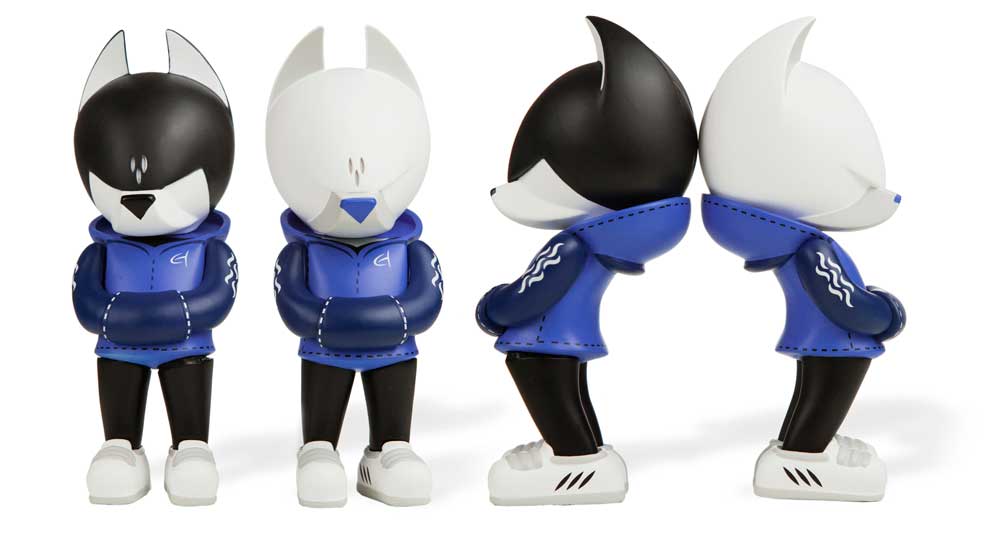 The folks at Martian Toys announced its world premier of UKIUK by Gorgocho!! The new vinyl figure will launch at at Toycon UK 2018 which goes down on April 7th and 8th. "Ukiuk" is Gorgocho's first production vinyl figure and we're diggin it!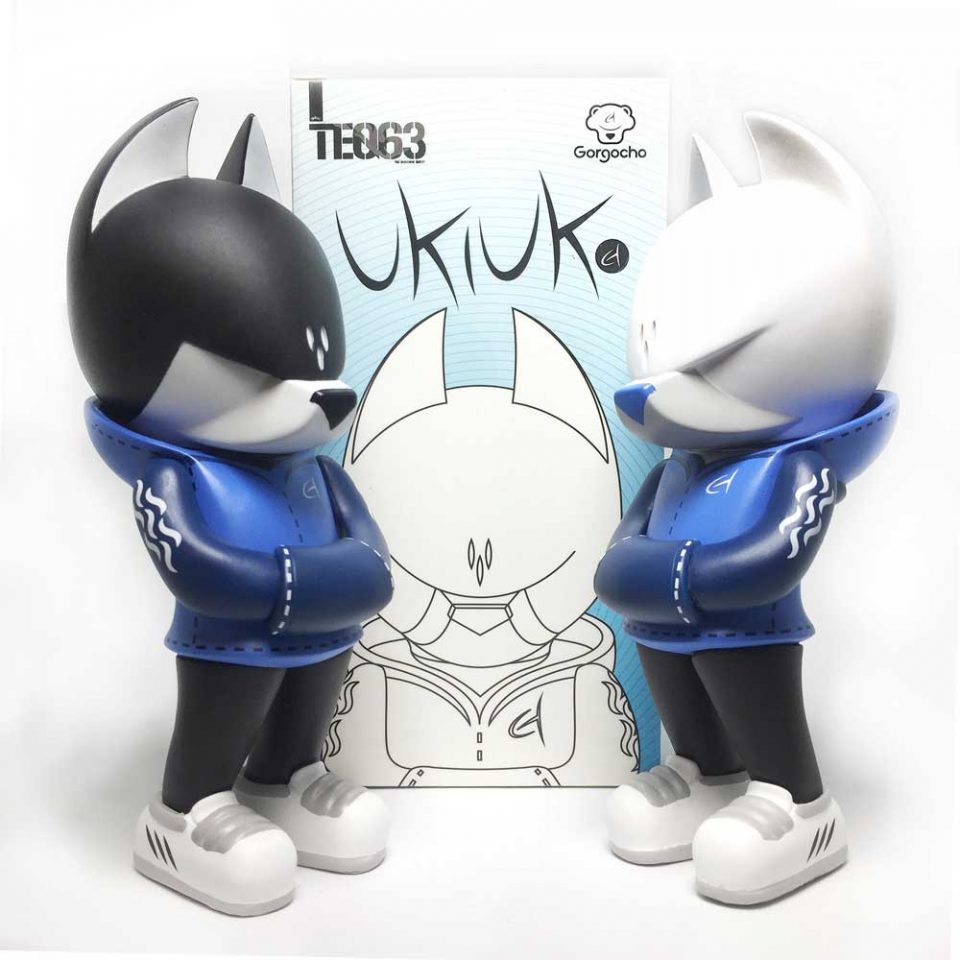 Gorgocho (Charles Rodriguez)teamed up with Martian Toys and Quiccs Maiquez and created this dope figure by simply swapping out the head of popular TEQ63 Vinyl body and replacing it with his "UKIUK" head . The end result is Fire!!