The Weeknd x PUMA – Parallel – Collection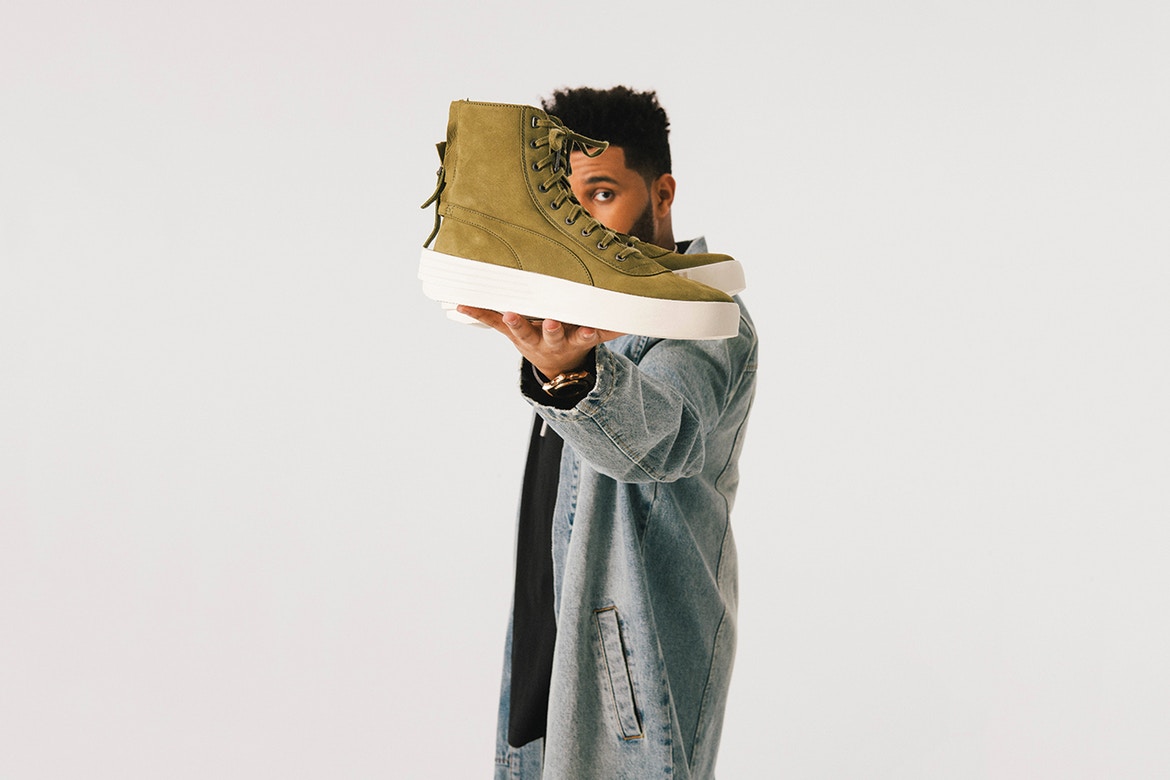 The Weeknd is getting his feet into the fashion game with his collaboration with PUMA! They recently revealed his first signature set of kicks called the "Parallel"! These joints come in 3 different colorway options, olive, white, and grey and their design is inspired by traditional military boots. The kicks look pretty fresh and appear to have thick sole, perfect for flat pedal riders who don't like to feel all the pins in their pedals 😉
The Weeknd and Puma also has an accompanying streetwear apparel collection to go with the kicks consisting of t-shirts, denim jackets and pants, pretty fresh!
"Parallel" is set to drop this Fall, be on the look out!
Read more about The Weekend x PUMA collection on Hypebeast.com
Pokémon x FILA Court Deluxe Low-Top Sneakers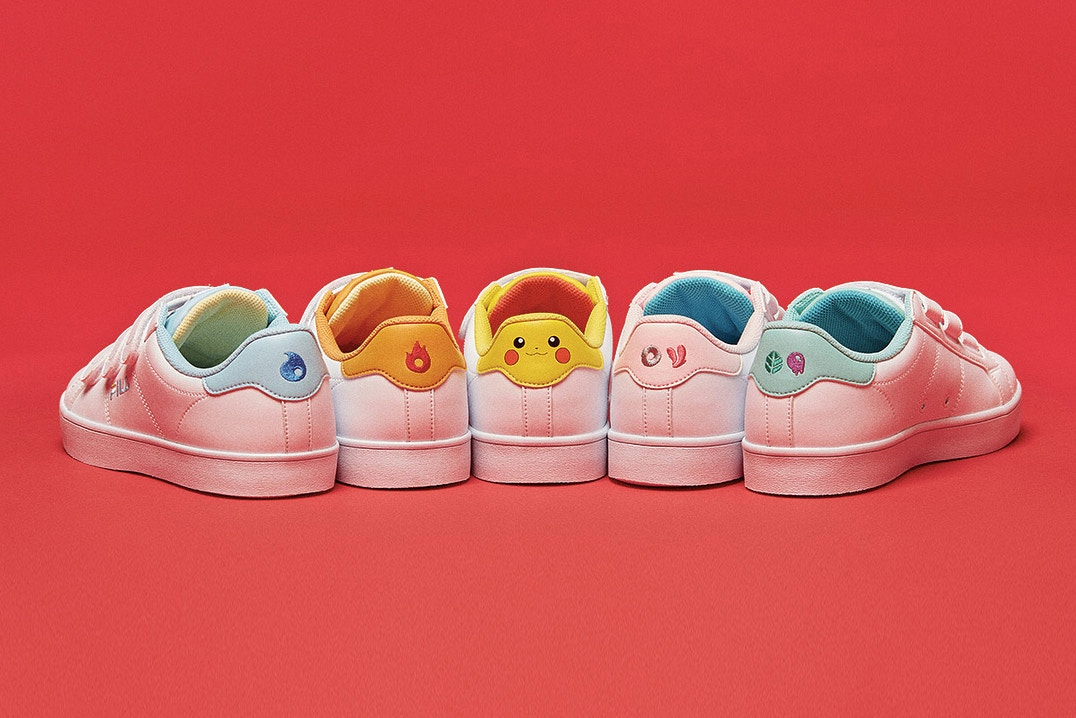 FILA just let the masses get a glimpse of its latest collaboration with Nintendo's Pokémon brand. FILA enlisted its Court Deluxe Low-Top silhouette sneakers for the task of becoming the canvas for the collabo. The sneakers are constructed from leather and features adjustable velcro straps for that easy on/easy off steeze. The Pokémon inspired kicks also feature the pokéball logo on the tongue. The Heel is where you can find the faces of some of the most popular animals in the Pokedex, Charmander, Squirtle, and Bulbasaur. The sneakers will also come in a special edition box which also features the Pokeball. Too bad these are only currently available in South Korea 🙁 But there should be a worldwide release coming in the near future??
Guardians of the Galaxy Baby Groot High Top Sneakers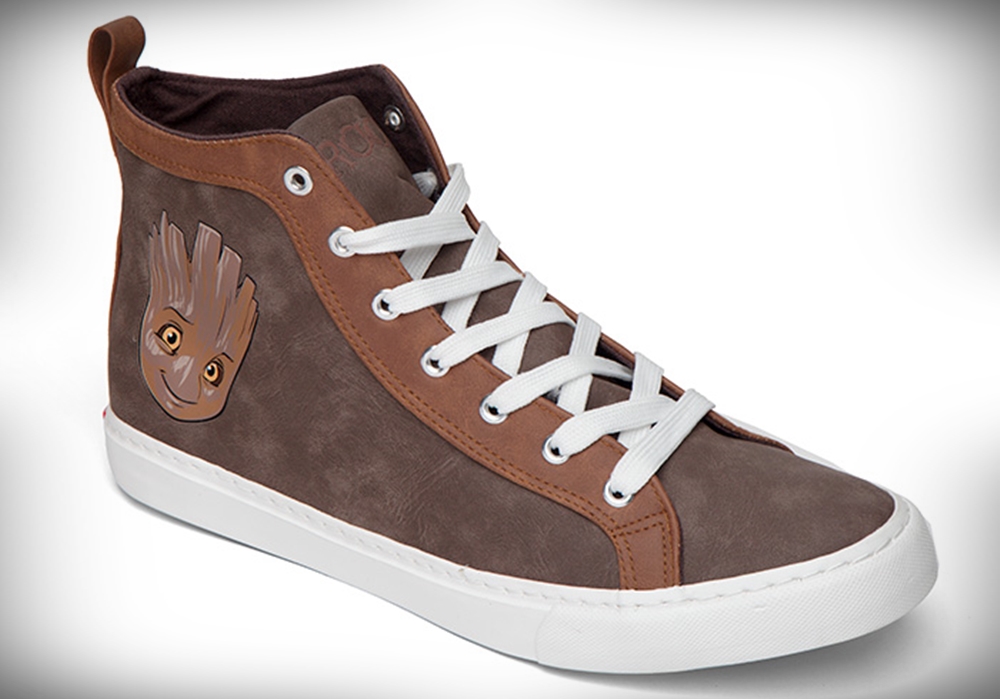 More cool exclusive Marvel inspired sneakers by the good folks of Think Geek! These are a pair of Guardians of the Galaxy "Baby Groot" High Top kicks featuring the face of Baby Groot on the side panels of the upper. The sneaker is constructed of a Faux leather material in a dark brown colorway.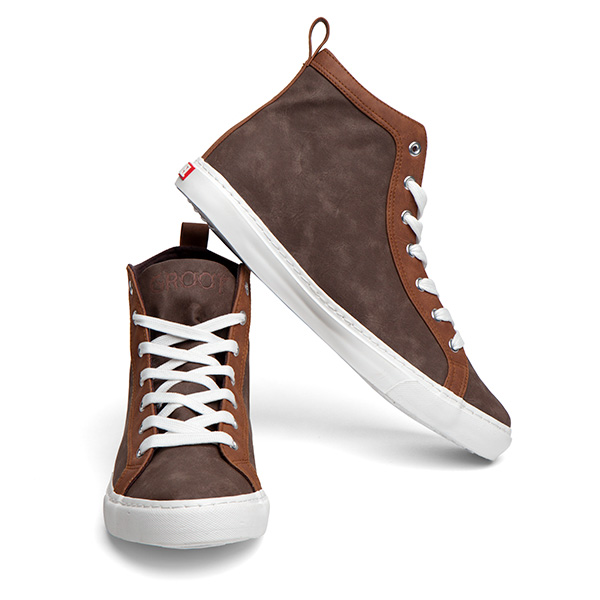 The sole is done in white, "Groot" is embeded on the tongue, Light brown is used along the eyestays and with laces balances out the look.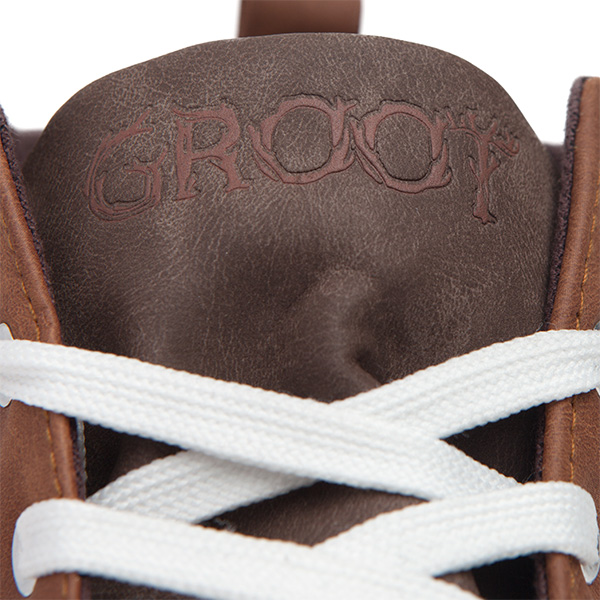 "Don't worry, these shoes aren't made of wood. That wouldn't be very nice to Groot. Also, that would be pretty uncomfortable. We've worn clogs once – never again. We still have nightmares about the blisters." ~ThinkGeek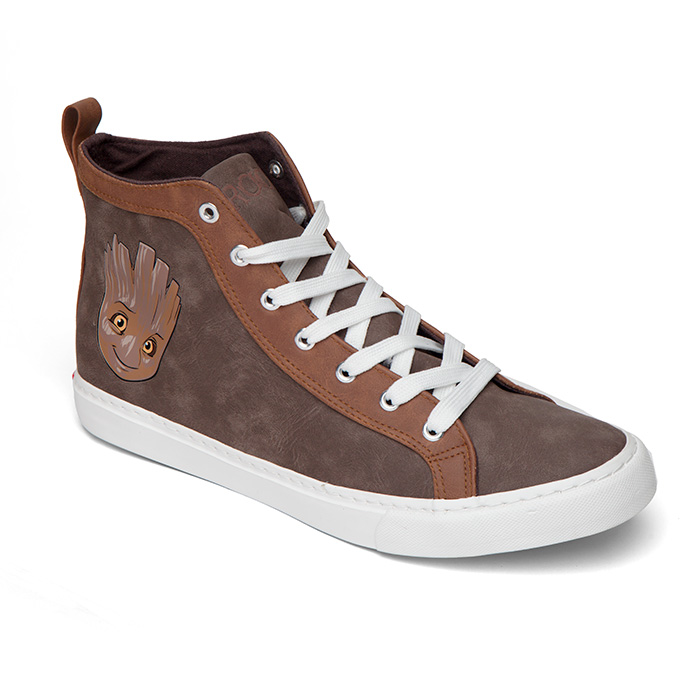 For more info visit ThinkGeek.com
Just Cavalli x Xena "Graffiti" Sneaker Collaboration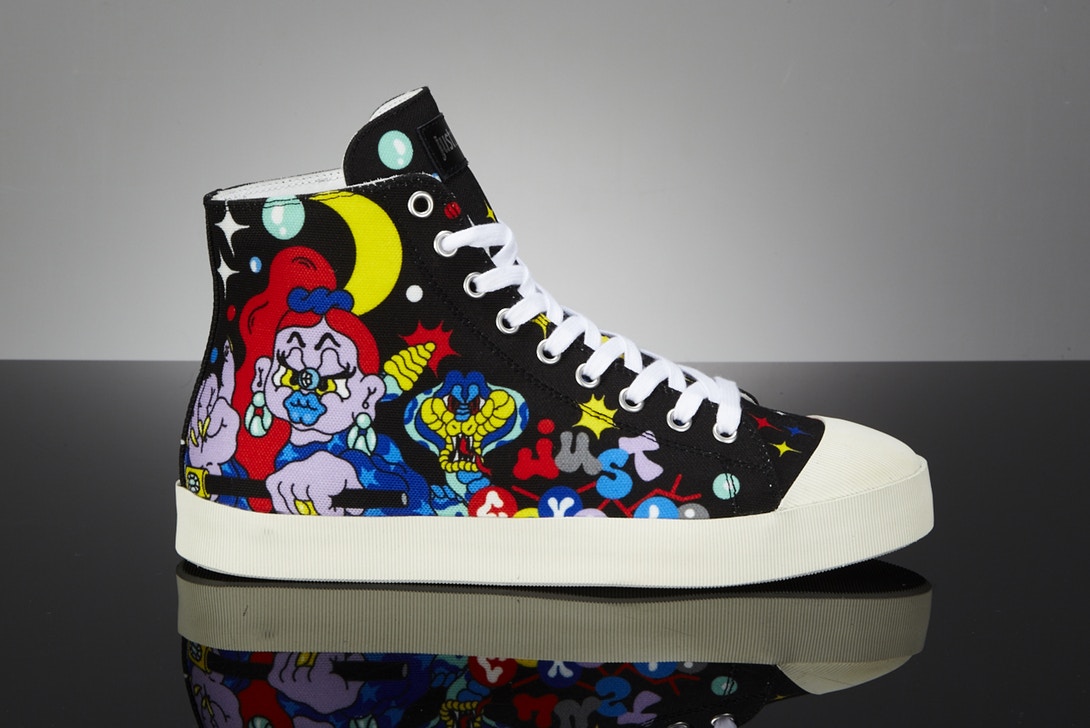 Italian designer Roberto Cavalli's, Just Cavalli brand, recently released its latest sneaker design. It's a collaboration with street artist Fatima de Juan, a.k.a Xena who created a graffiti/cartoon inspired design. The black canvas upper features a colorful mural of gypsy looking woman, a snake a moon, some stars and "Just" done in bubble letters. The sneakers also feature white laces, toe caps and rubber sole. Just Cavalli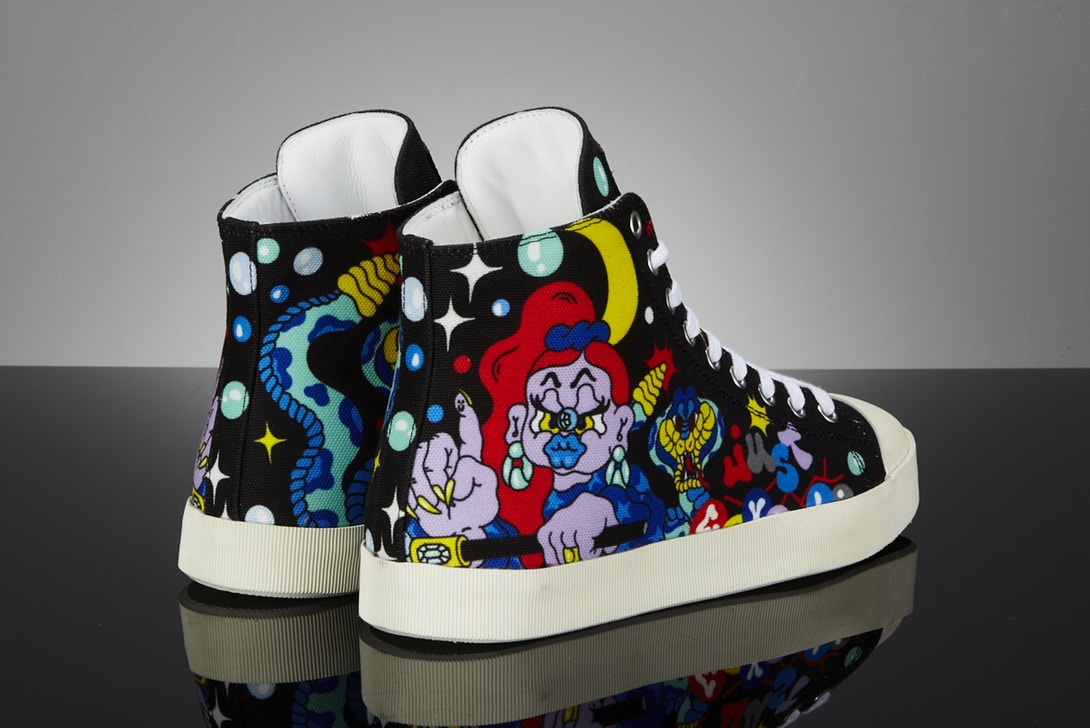 About Just Cavalli x Xena "Graffiti" Sneakers:
"From city walls to sneakers – Just Cavalli challenges six street artists to create six representative walls of the brand world, Fatima de Juan's spray (stage name Xena) won and met the Just Cavalli Spring Summer 2018 collection with the creation of the GRAFFITI SNEAKERS.
Fatima, originally from Palma de Mallorca, loves to combine fashion and graffiti, is inspired by the New York scene of the late '70s and by comics. Against the black background of the GRAFFITI SNEAKERS, the bright colours of a strong and decided female figure stand out. The figure is flanked by a snake, symbol of the brand reinterpreted in a pop key.
The sneaker is the result of a mixture of values: the street, the underground culture and transgression, that are increasingly strong values for the Millenials and Z generations, who were asked to vote on the official @justcavalli_official profile for the strongest artwork of the six exposed to see it represented on the Limited Sneakers."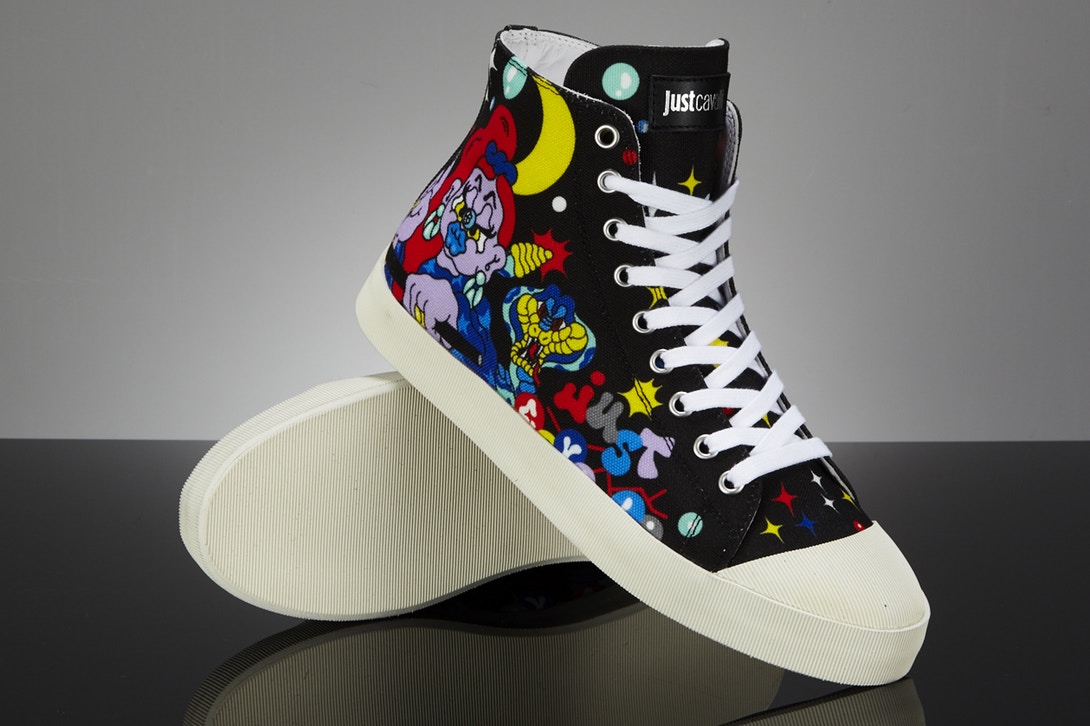 For more info visit JustCavalli.com