Toys 4 Tots Glen Cove, Martino Auto Concepts (400+ Photos)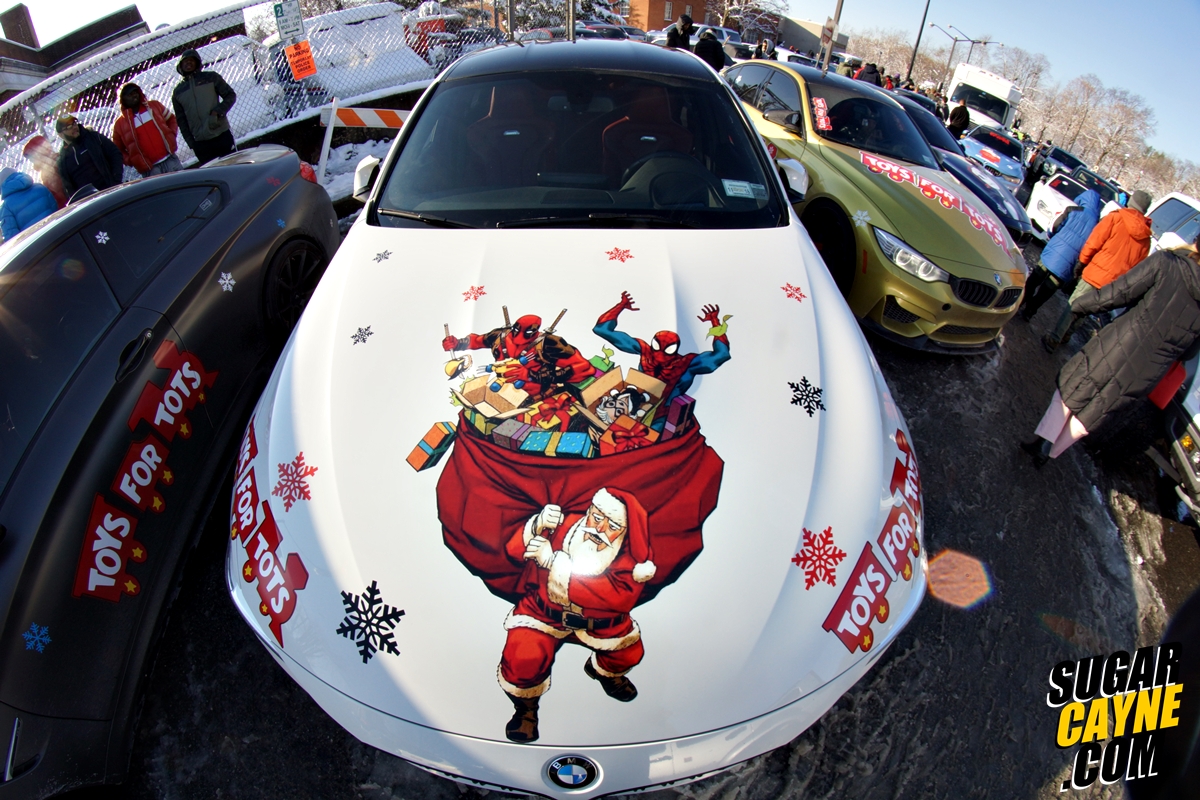 Despite the crazy snow storm that happened on Saturday everybody still came out with their exotic wips to the 7th annual Toys 4 Tots event in Glen Cove Long Island. Once again Martino Auto Concepts and the U.S. Marines put on an epic event all for a great cause!! 500+ hi end , custom and exotic cars took over downtown Glen Cove to donate toys and line up for one of the biggest exotic car convoys in Long Island history. There were even a bunch of trucks, SUV's, classic cars and even a motorcycle lined up to join the convoy. Everyone headed to Eisenhower Park for a big celebration and more toy collecting. A bunch of food truck were out to keep people refreshed and there was a DJ in effect keeping the vibes festive. I was really digging all the vinyl wrapped cars. They had some cool one's like the Spiderman, Deadpool, Grinch and Cookie Monster wraps. Of course you know I got photos of those.
Check out the gallery below and remember to tag #SugarCayne if you share the photos 🙂
About Toys 4 Tots:
MISSION:
The mission of the U. S. Marine Corps Reserve Toys for Tots Program is to collect new, unwrapped toys during October, November and December each year, and distribute those toys as Christmas gifts to less fortunate children in the community in which the campaign is conducted.
GOAL:
The primary goal of Toys for Tots is to deliver, through a new toy at Christmas, a message of hope to less fortunate youngsters that will assist them in becoming responsible, productive, patriotic citizens.
OBJECTIVES:
The objectives of Toys for Tots are to help less fortunate children throughout the United States experience the joy of Christmas; to play an active role in the development of one of our nation's most valuable resources – our children; to unite all members of local communities in a common cause for three months each year during the annual toy collection and distribution campaign; and to contribute to better communities in the future.
Super huge shout out to Martino Auto Concepts for hosting such a great event. It just gets bigger and better every year. We'll definitely be there next year!
For more info about Toys 4 Tots Click Here
BMX IS Far From Dead!! 2018 Jack Frost Race Event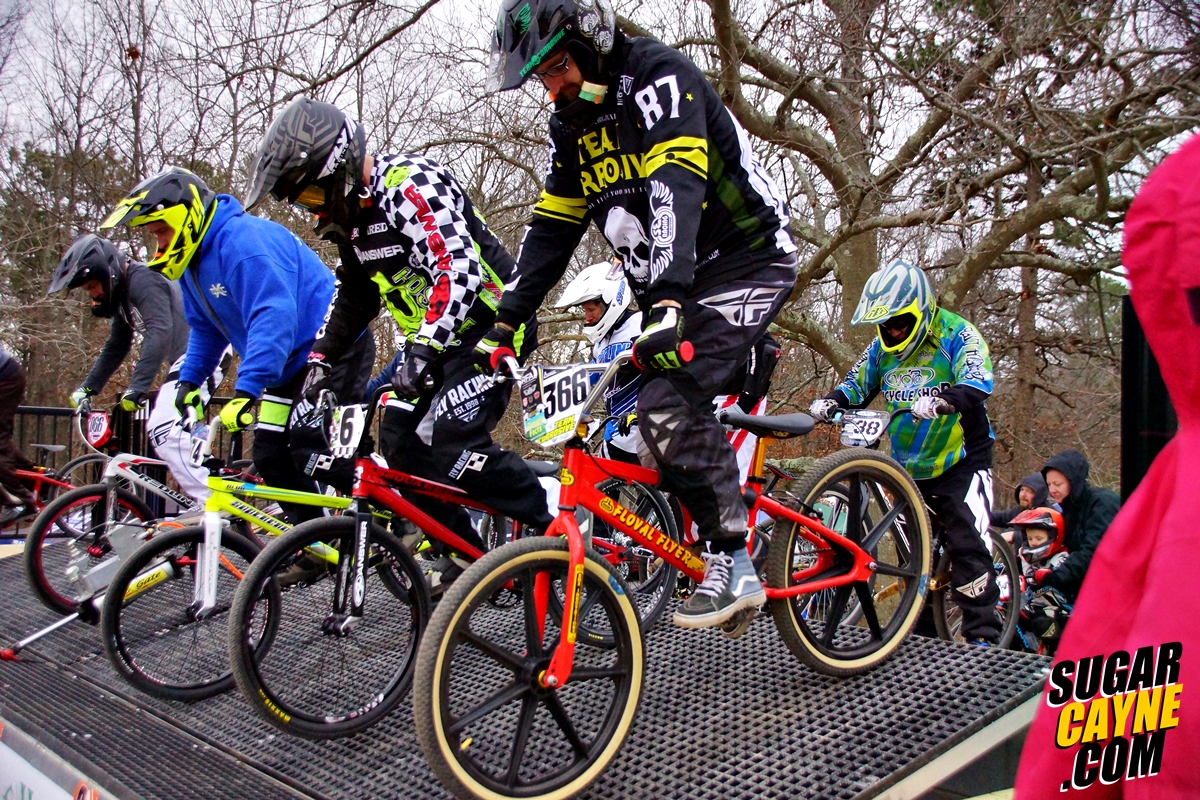 To those that think BMX racing is dead, well you were not at the Jack Frost race at Egg Harbor BMX on March 17th . Despite it being a cold day, we had 100+ moto's. Parking lot was filled. And with an all new
starting hill which featured a radical barrel gate, that just made the day even better!!!!! People came
from all over, VA. To Massachusetts just to race some BMX in the cold, if that is not proof BMX is alive
well I just Don't know. We even had D'Blocks and the crew racing for the first time.

From young to old there were no grimaces just smiles. Shout out to Justice Cayne for pushing herself
to the limit, and it was good to see Al out there mixing it up with his smooth style.

Open classes were off
the chain. When you dangle money in front of a racer, that means they are going to go for it. Can't
forget the ladies, I swear I cant understand how they used to be called powder puff's??? You look at
the current scene and you have plenty of WOMEN that can hang and beat the boys.
One family that will have a long lineage in BMX is the Custer family. Greg "The Hammer" Custer, Mia
the Missile and Loveable Logan all of them .The Bandoy clan was ripping hard and rumor is Big Rob is
coming back. That is the one thing that will never change in our sport, the family aspect. And add to
the fact we all help each other out in a time of need. That is what makes this sport so darn awesome.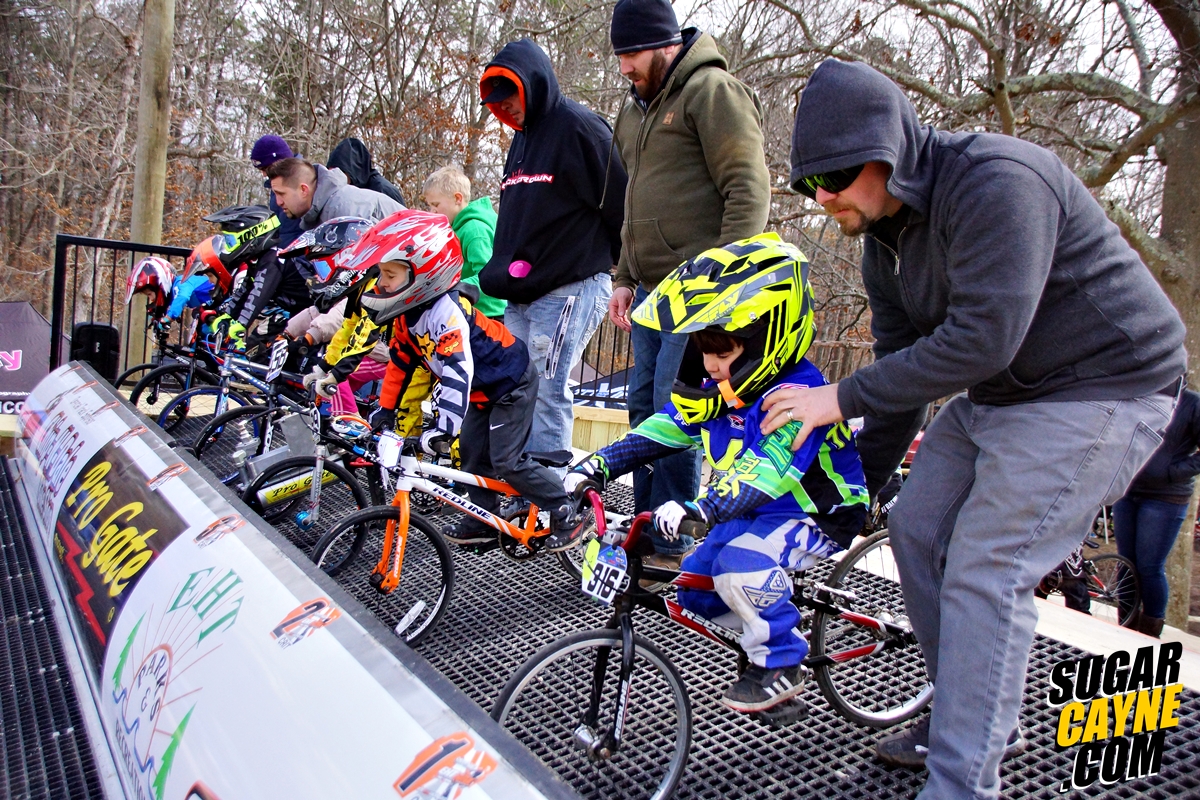 Action wise the race of the day was the pro am main, which I was a part of, yup the old dog was trying
to get some cash. It did not work out, but I got good view of Jake Pletcher just killing it, him and The
Hammer were doing battle, but the young gun took home the big loot. I swear if he raced full time, he
would be a top nag rider. His family is always there with him and he has good roots and a solid
foundation.

There is one thing I want to really talk about the amount of effort and work that went into putting this
race and the building of the new gate, along with the unpaid manhours of work. The staff of EHT
worked very hard spent their free time working on the track and planning this race so we could have
fun. Think about the next time you go to any race you attend and if you are free ask if you can help.
This sport was built on the backs of volunteers
Ok let's wrap this baby up!!!!!!!!! Thanks to all the Volunteers, A big Hell yeah (In my Stone-Cold
Steve Austin voice) to Crit plate for the awesome awards. Andy Currie for making sure everyone had
the parts they needed at reasonable prices!!!! And to all the riders and parents that came out in the
cold, spent time with their kids just so they could have some fun. I must thank my wife for once again
driving and sitting in the cold, she has been with me in what is now my 14 th season of BMX. And can't
forget Al Cayne. Next time you see him buy that man lunch from the snack bar. He does a lot for all of
us and asks for nothing in return. I figure feeding him is the least we can do. Until the next time peace
out and remember, support your local tracks, help when you can and stay positive!!!!!!!!!!!!

Healing vibes to Rick Decker who took a spill and is out of action for a minute.
Uncle AntDog
AntDog Racing Inc.
100+ Photos From Toy Fair NY At Jacob Javits Center 2018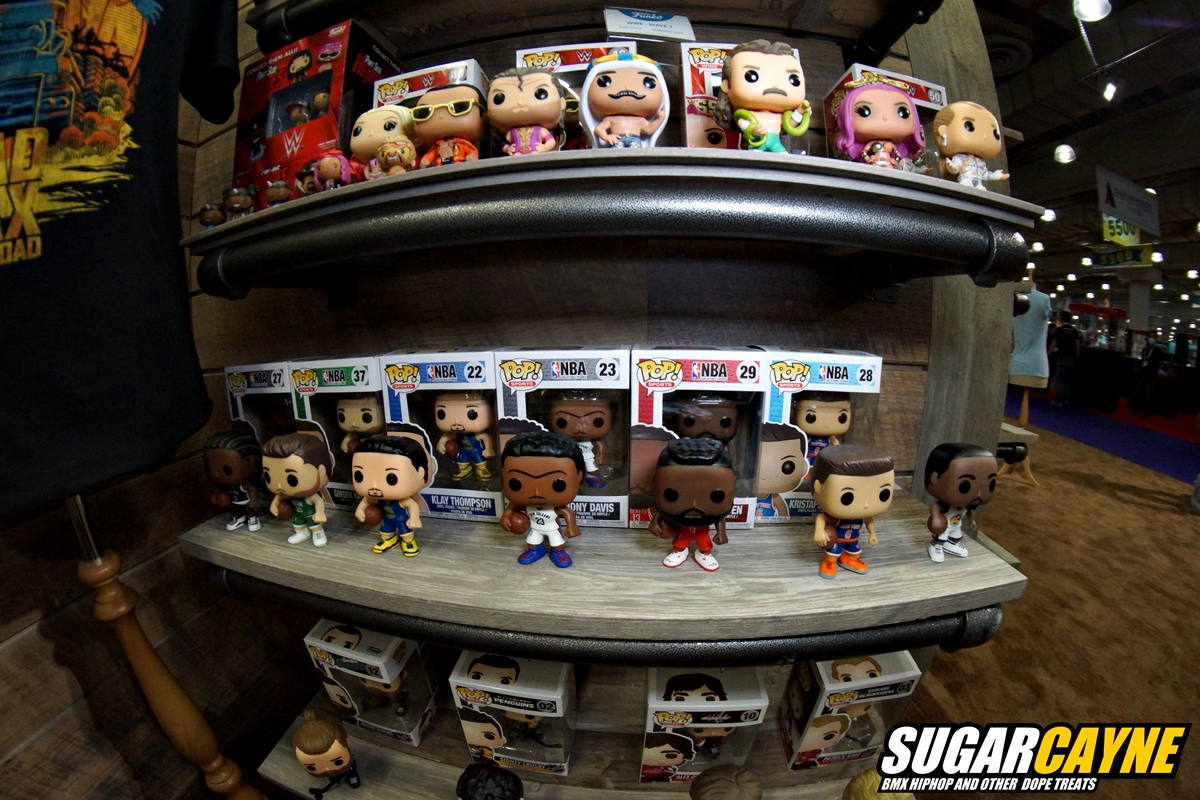 The 2018 Toy Fair NY just wrapped up yesterday and it was awesome! Toy Fair NY is a trade show where play professionals from around the world showcase their toys, games and entertainment products to buyers and the media. The event was 4 days but I was only able to be there for 2 of those days. I have a bunch of video interviews this time around and I'll be posting them soon but in the meantime, check some of my favorite photos in the gallery below.
About Toy Fair NY:
Toy Fair 2018 opened its doors to thousands of registered global play professionals to explore the Jacob K. Javits Center exhibit space filled with hundreds of thousands of toys, games and youth entertainment products.
Rapacon Documentary Screening At Mt. Vernon Public Library
This past Saturday was the screening of the DJ-Con Mount Vernon Remix documentary! The event was held at the Mount Vernon Public Library which is actually around the block from where the Remix event happened. DJ-Con creator Curtis Sherrod along with Councilman Andre Wallace and Say Yas productions put together a great event with a red carpet and interview area with posters of some of HipHop Pioneers. We attended the first screening where Hip Hop Legends like Grand Wizard Theodore, The Collins Brothers, Dr Dre(Ed Lover & Dr Dre), Scratchmaster Jazzy G and more were in the building for the event.
After the screening Curtis blessed us with some real HipHop treats! First he had the legendary Dj Supreme give us a taste of his superior Dj skillz. Then Curtis got freestyle Jedi and Spittin In Da Wip alumni D-Nasty to spit an epic freestyle off the top. It was a great day of real HipHop culture and a great way to set off Black History Month. Check out the photos below and remember to tag us if you share the photos @SugarCayne #SugarCayne