Quiccs is at it again with another great creation! This time he teamed up Martian Toys and CG artist Karmieh to bring TEQ63's dystopian nightmare – "Ravager" to life! The figure is currently in production and is slated to be released in July. But you can pre-order this bad boy starting this Friday (March 2nd) at 7am PST. The pre order ends on Thursday, March 15th at 7am PST so be ready!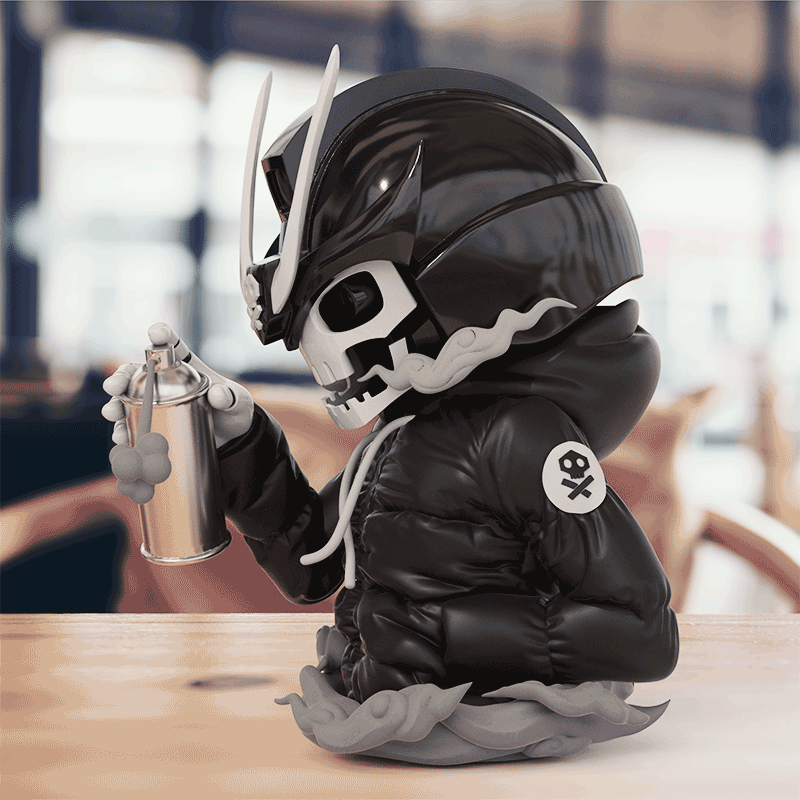 The figure is a half torso that sits at 7.3″ tall and is a 100% vinyl. Every "Ravager" will come with a special authenticity card signed and numbered by Quiccs himself. Other goodies included with Ravager will be a set of stickers for the spray can. There will also be separate can sticker packs available too!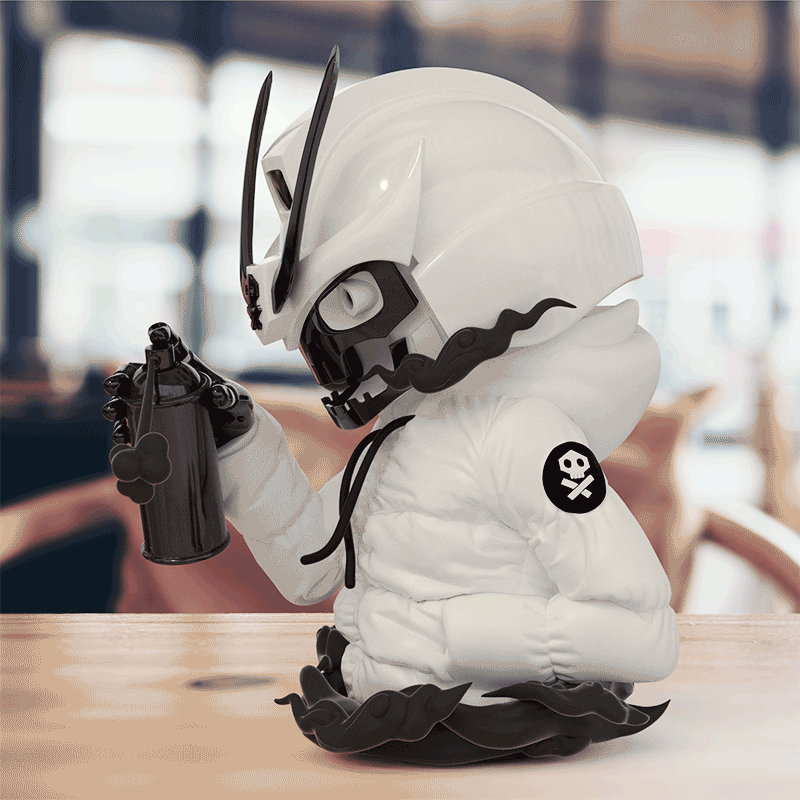 Ravager will be available in two colorways, black or white. You can add one to your collection for $150 or get both for $275. There will only be 6 authorized world partners for the preorder, MartianToys.com, StrangeCatToys.com, IamRetro.com, DevilToys.hk, and HiddenfortressManila.com. Now you know!
Spotted on SpankyStokes.com