Game Of Death Inspired "TEQ63 Dragon" by Quiccs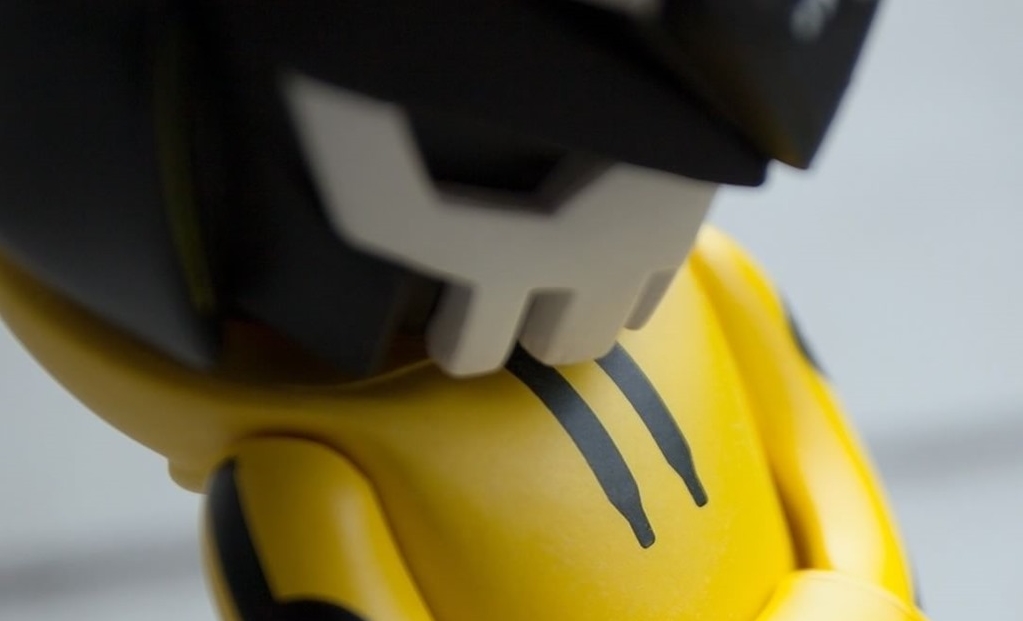 Singapore based design studio, Mighty Jaxx linked up with Quiccs and Martian Toys to created an exclusive special edition of Quiccs's popular TEQ63 figure. This time around the character gets its inspiration from the tracksuit Bruce Lee wore in the classic film "Game Of Death"! The teaser photo of TEQ63 sporting a hoodie in the same Yellow/black colorway as Bruce Lee's tracksuit in the movie. We're pretty sure the pants will be yellow and black but we wonder if Quiccs will make the sneakers yellow/black or white/black. One thing is for sure is whatever color the kicks will be, they'll definitely be a pair of Adidas 😉
There's currently no release date for "TEQ63 Dragon" but we think it'll be coming soon so be on the lookout!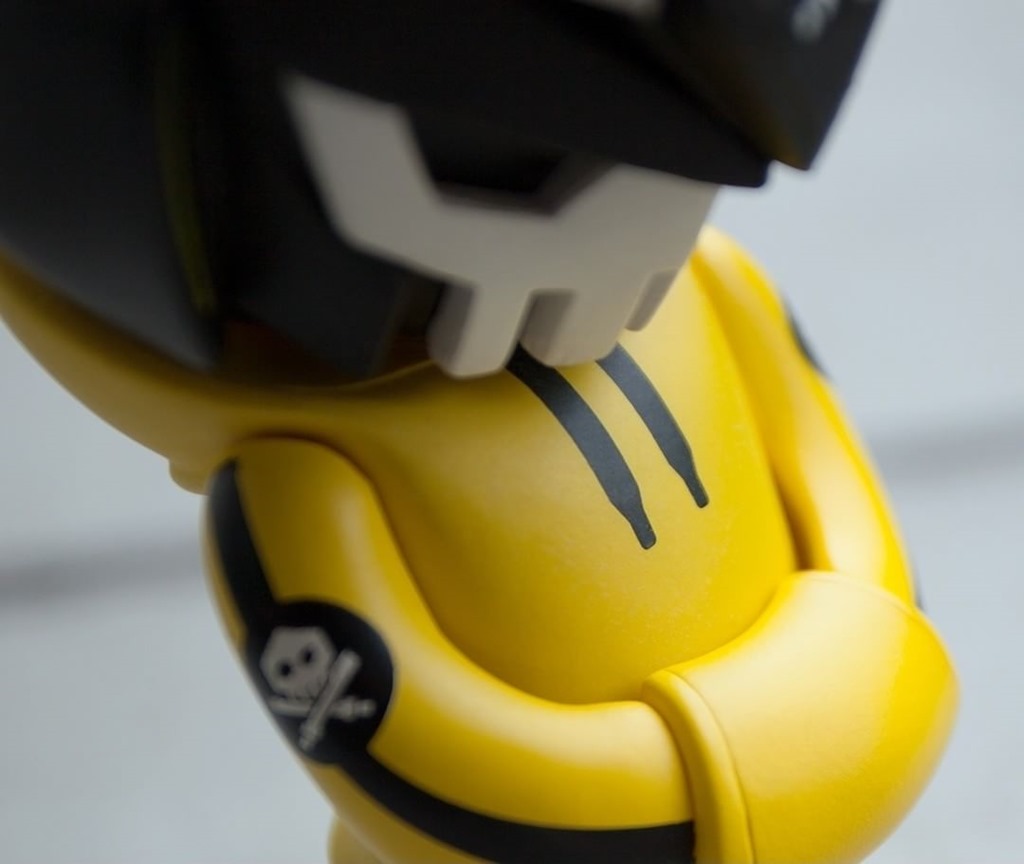 "Resin Can" Pink Marble Edition by Stash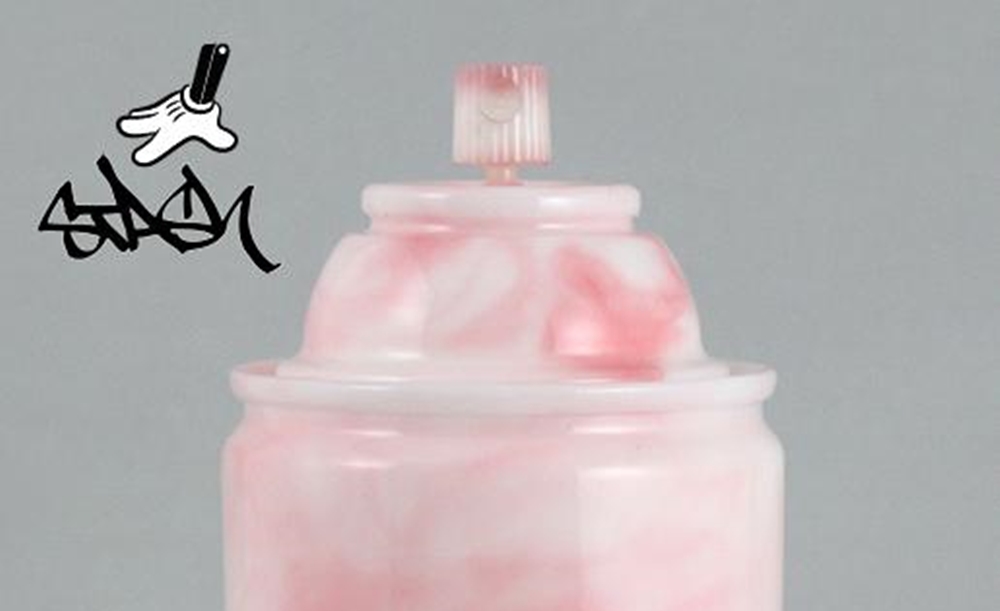 Silent Stage has released a new Resin spray Can from graffiti legend Stash. The fourth edition of the Resin Can sculpture based on an 80's Krylon can is done up in a pink marble colorway. The "Resin Can" is hand casted in high impact resin and stands at 8 inches tall. It's limited to only 25 pieces and it's available now directly from Silent Stage for $199.99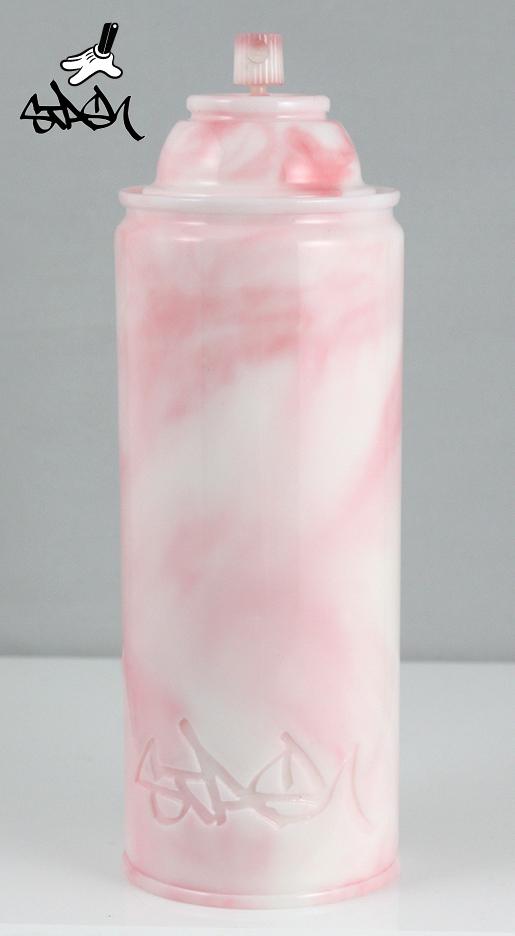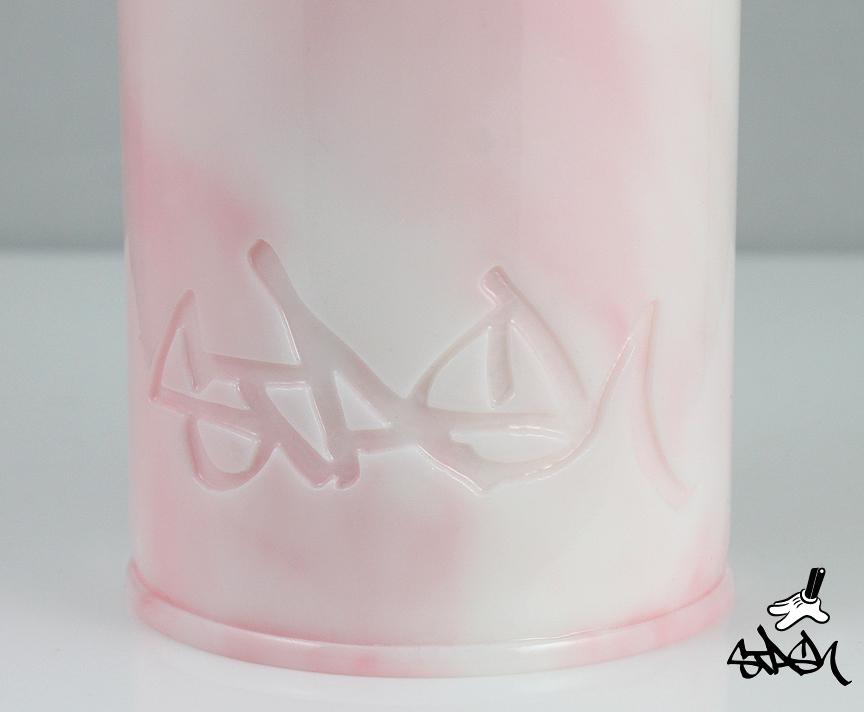 TYOTOYS Mail Delivery Van. A Dope Street Art Piece
Street art and graffiti inspired brand TYOTOYS presents a new post office mail delivery van art piece! This 30 piece limited edition 1:64 scale mail delivery van is decorated in 228 livery. The van also features a metal diecast construction with opening rear gate, Real rubber free-rolling wheels, "TYOTOYS" handstyle on sides by Baser DRV and "TYOTOYS" handstyle on hood by Feeceez.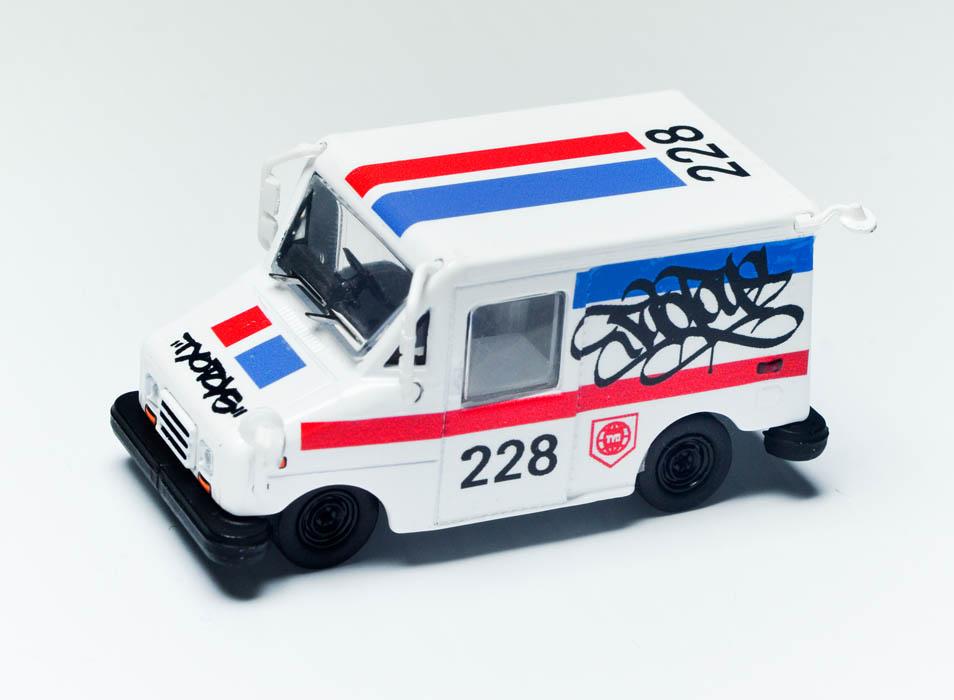 "This van embodies the artful spirit of the postal art movement. Originally cast by Greenlight, artwork is high-resolution diecast decal."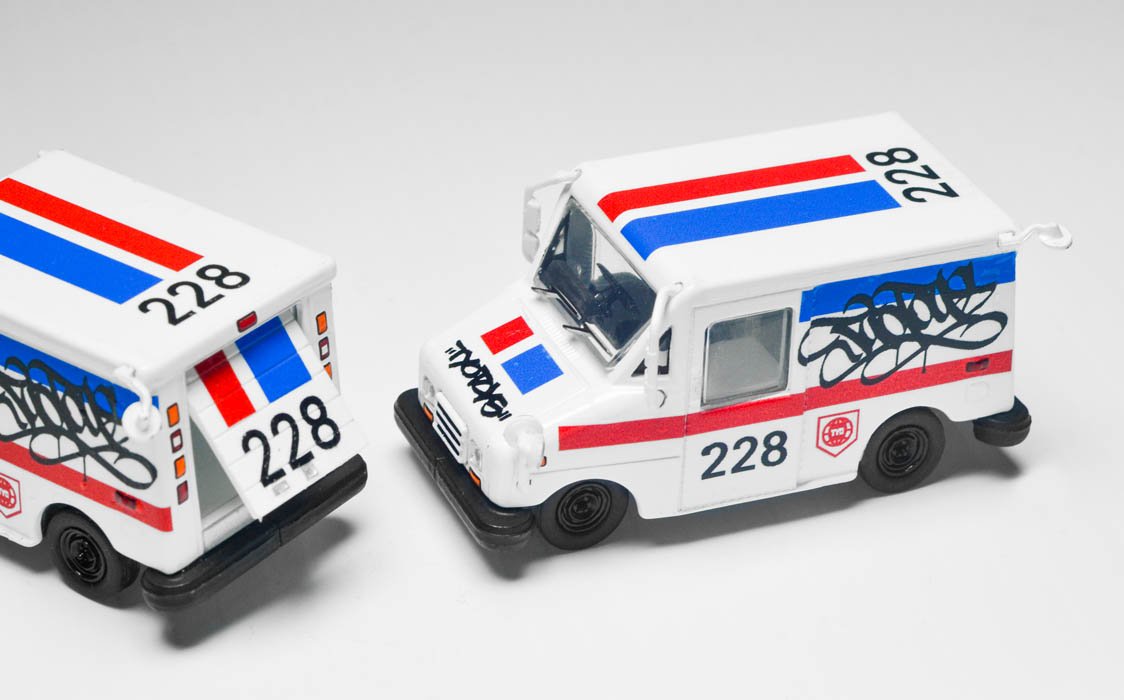 For more info visit TYOTOYS.MyShopify.com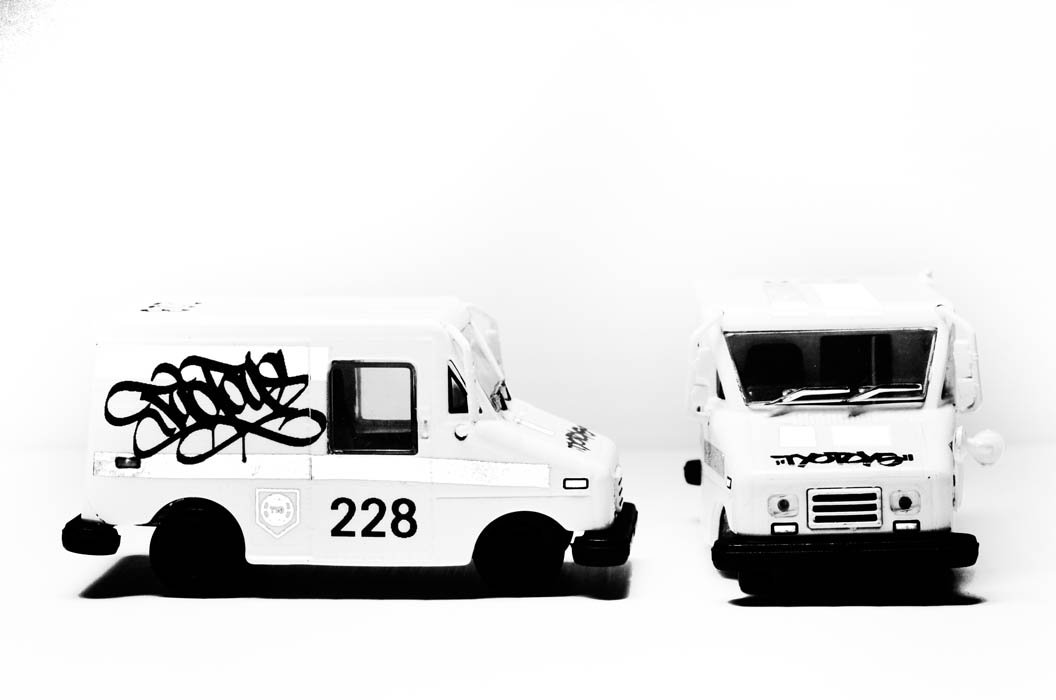 Quiccs x Martian Toys – "Ravager" Vinyl Figures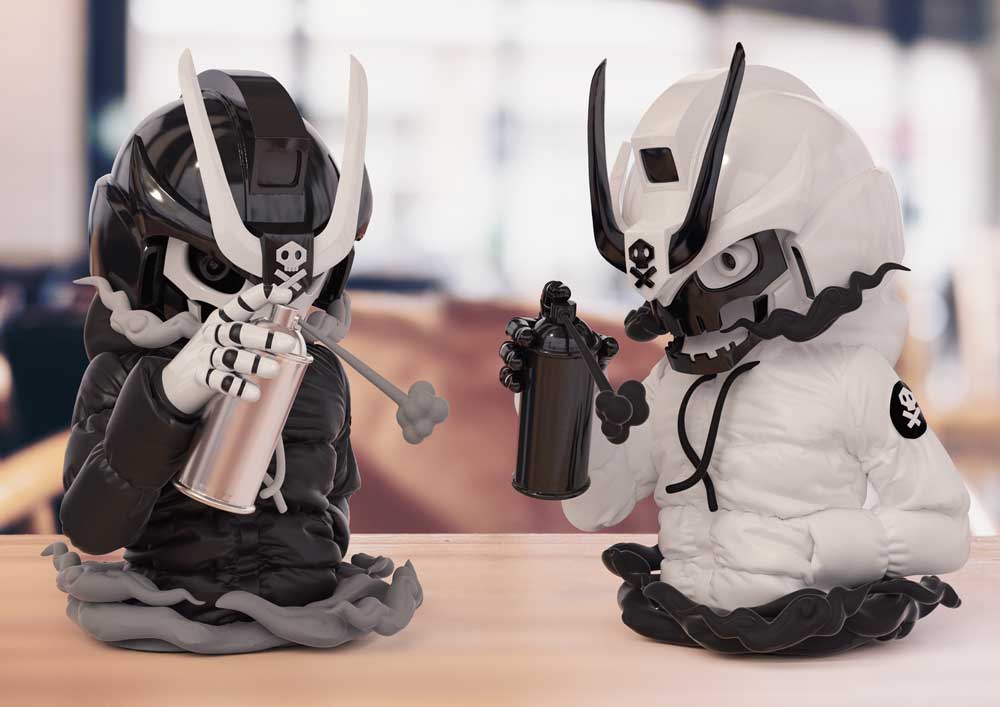 Quiccs is at it again with another great creation! This time he teamed up Martian Toys and CG artist Karmieh to bring TEQ63's dystopian nightmare – "Ravager" to life! The figure is currently in production and is slated to be released in July. But you can pre-order this bad boy starting this Friday (March 2nd) at 7am PST. The pre order ends on Thursday, March 15th at 7am PST so be ready!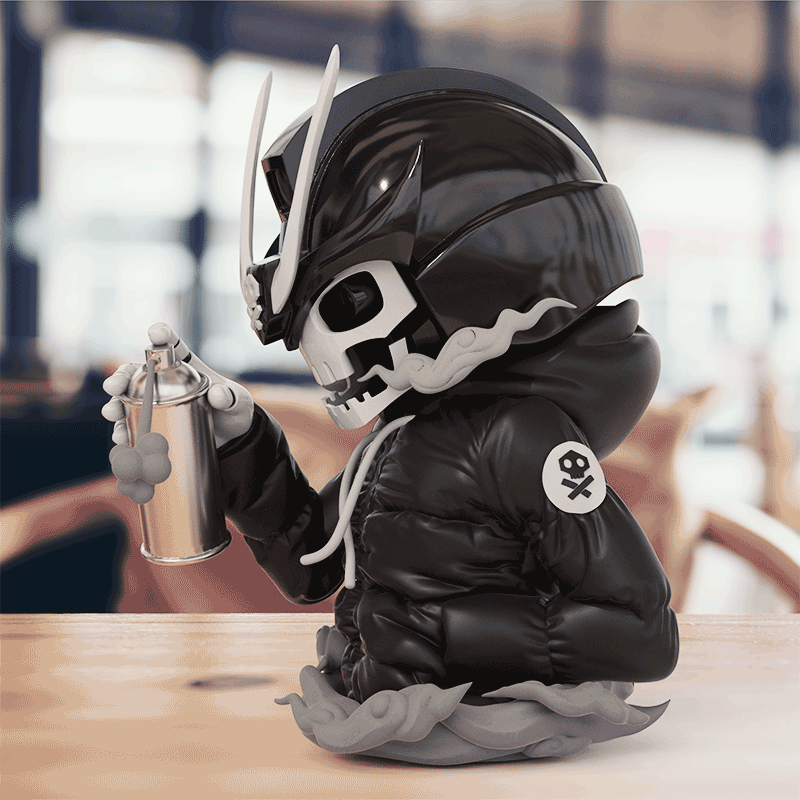 The figure is a half torso that sits at 7.3″ tall and is a 100% vinyl. Every "Ravager" will come with a special authenticity card signed and numbered by Quiccs himself. Other goodies included with Ravager will be a set of stickers for the spray can. There will also be separate can sticker packs available too!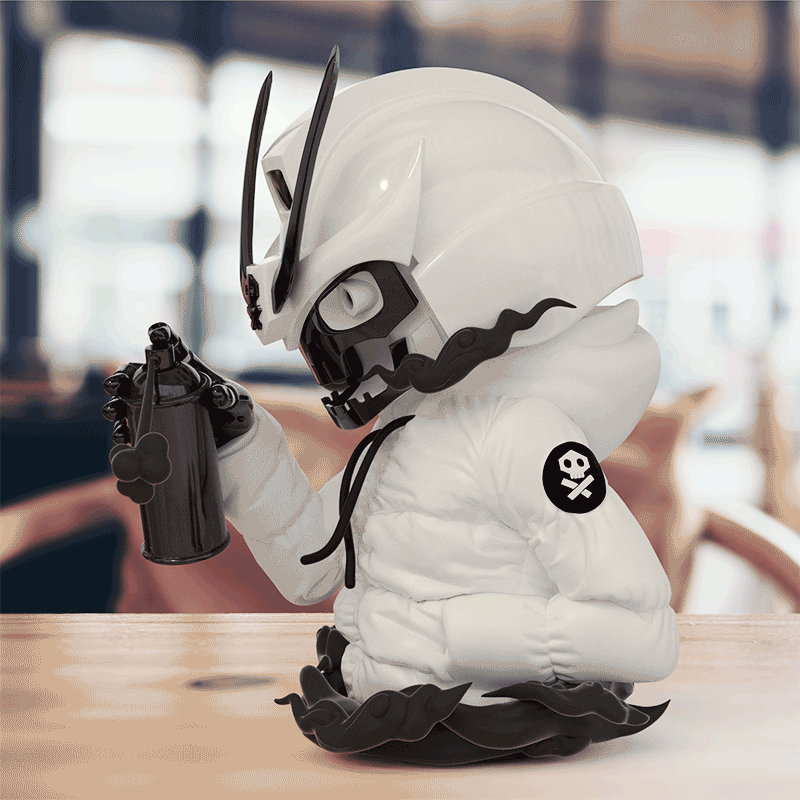 Ravager will be available in two colorways, black or white. You can add one to your collection for $150 or get both for $275. There will only be 6 authorized world partners for the preorder, MartianToys.com, StrangeCatToys.com, IamRetro.com, DevilToys.hk, and HiddenfortressManila.com. Now you know!
Spotted on SpankyStokes.com