The Red Bull Pump Track Championship continued with a stop at the Velosolution built pump track in Rita, Latvia. The action was awesome as you can see in the recap video. We're loving this series and there are many more qualifier events coming up before the finals in October.
RESULTS
MEN:
Edzus Treimanis
1st place – Latvia
Reinis Martins Prieditis
2nd place – Latvia
Ansis Uskaurs
3rd place – Latvia
Helvijs Babris
4th place – Latvia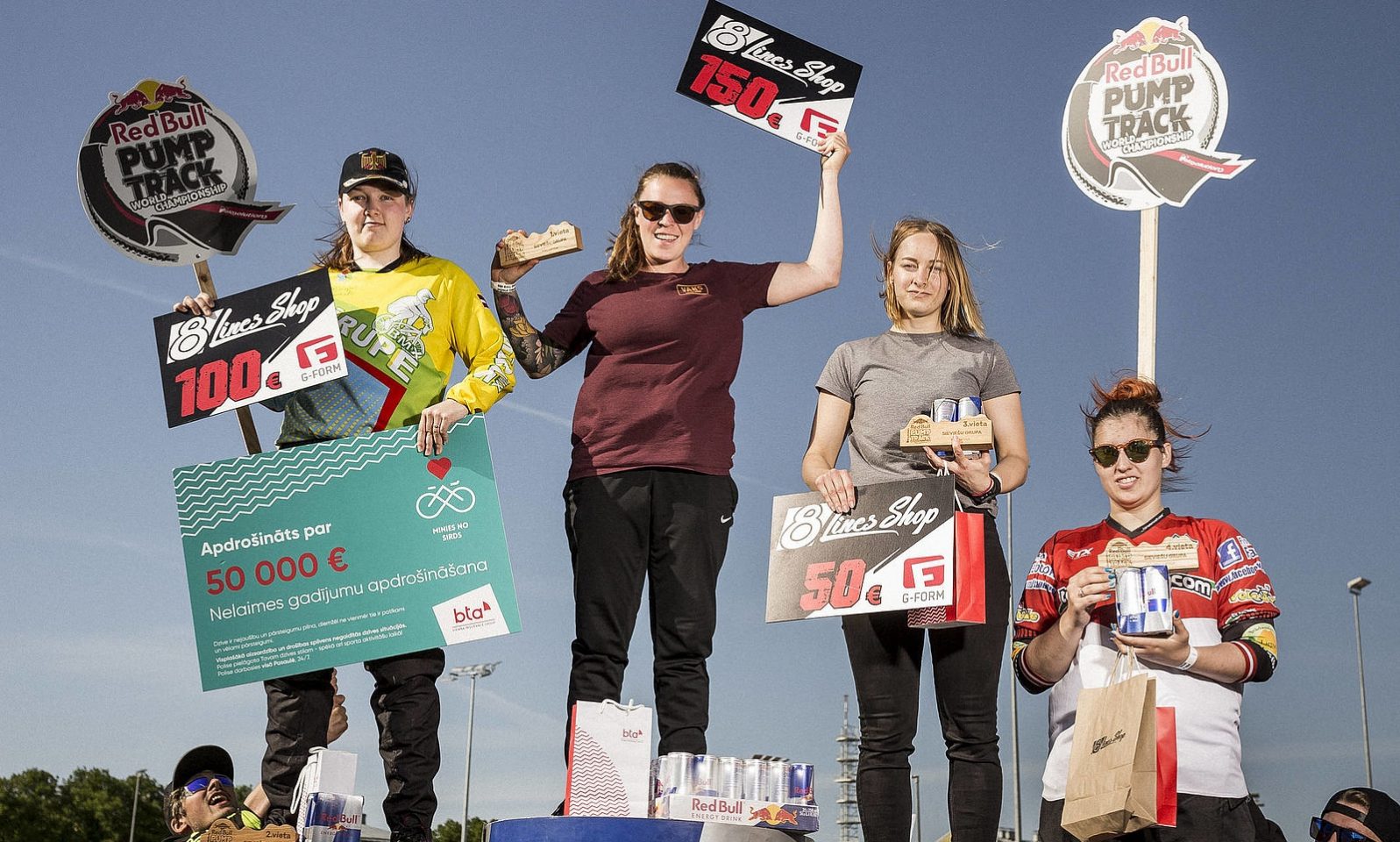 WOMEN:
Shealen Reno
1st place – USA
Kitija Elste
2nd place – Latvia
Sabine Strazdina
3rd place – Latvia
Linda Berza
4th place – Latvia
See the full the results list HERE
About Pump Track Riga:
When Velosolutions were approached by the city of Riga in Latvia to bring cycling to the heart of the cities sports park, the Baltics team embraced the opportunity to build something truly unique.
What followed is a 3000 m2 pump track in the centre of Riga accompanied by an adventure skills track, an entry level facility for all to learn on. The Velosolutions pump track forms part of a huge sports facility including a skate park, football pitch, basketball court, volley ball court and more. This puts cycling at the heart of the cities approach to sport.
For more info CLICK HERE