Today's bike of the day is a 2016 GRUMP BMX One Strut custom which was hand made in Adelaide Australia. This bike is full of unique features starting with its orange/blue colorway, Grumps super unique frame design and a custom one strut fork. The last time we've seen a one strut fork on a BMX bike was when Kastan did the Uni blade back in the late 80's. We think it's awesome! But it's not just some show bike, the owner Donald Bray has been racing it since 2016 and hasn't had any problems with it yet.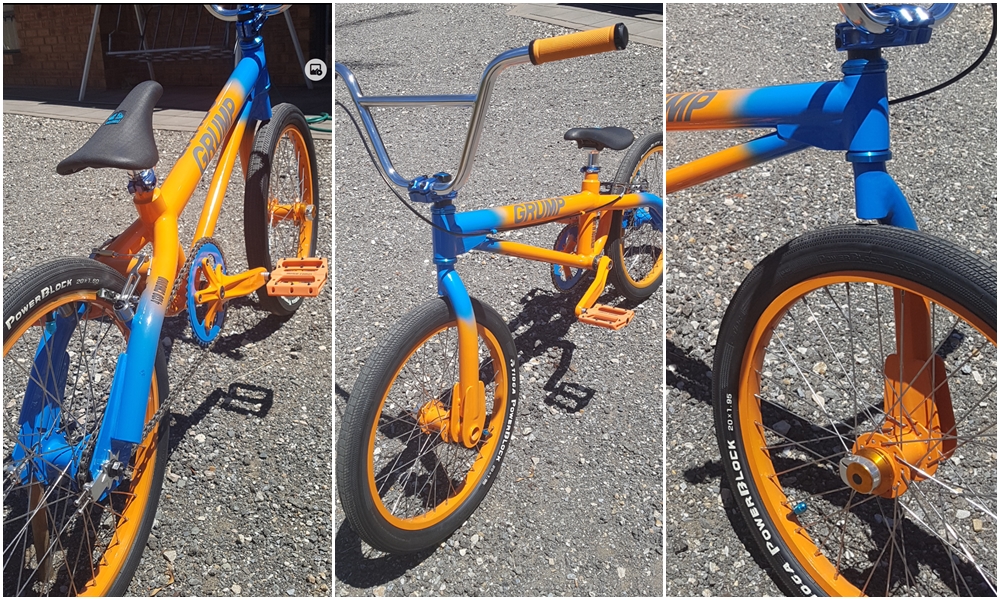 Here's what Donald had to say: "I built this bike 3 years ago simply to be different from anything that is available to buy to race on a bmx track .My son has raced it and a few other bikes i have made and says it doesn't feel any different to race than his Double Barrel race bike .The front hub is a cut down 1 1/8 inch bmx head stem complete with push in cups bearings and retainers this spins on a fixed 1 1/8 inch fork steer tube which is welded to the strut .It runs surprisingly smooth and has never needed any adjustments from when original assembly."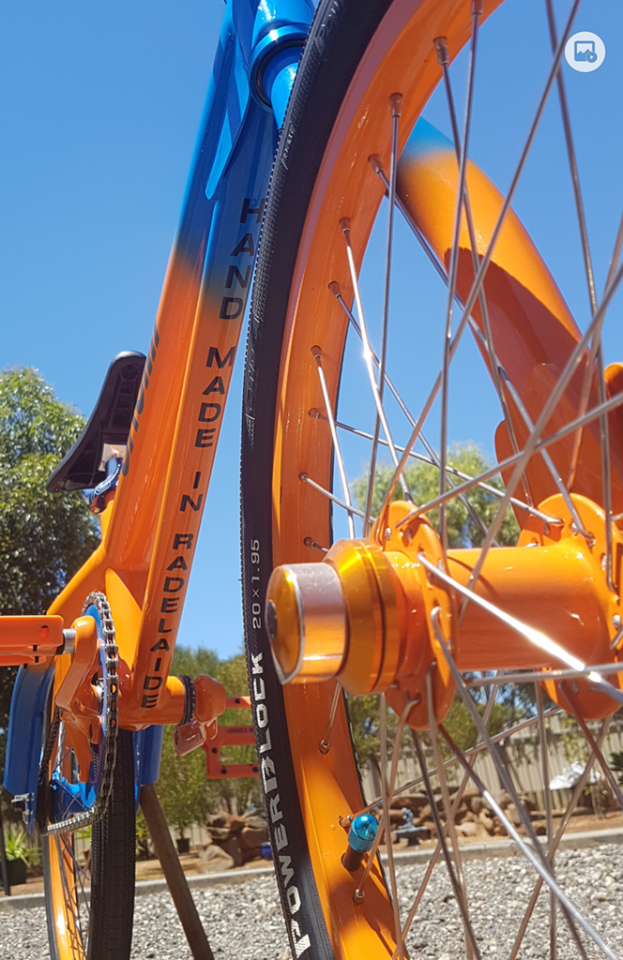 SPECS:
Top tube length: 21.75 inches Chain stay: 15.3 inches Head angle: 74 Seat post: 71
Ryder brakes and lever Seat and handlebars: SE Back wheel and front rim: Alienation
Odyssey pedals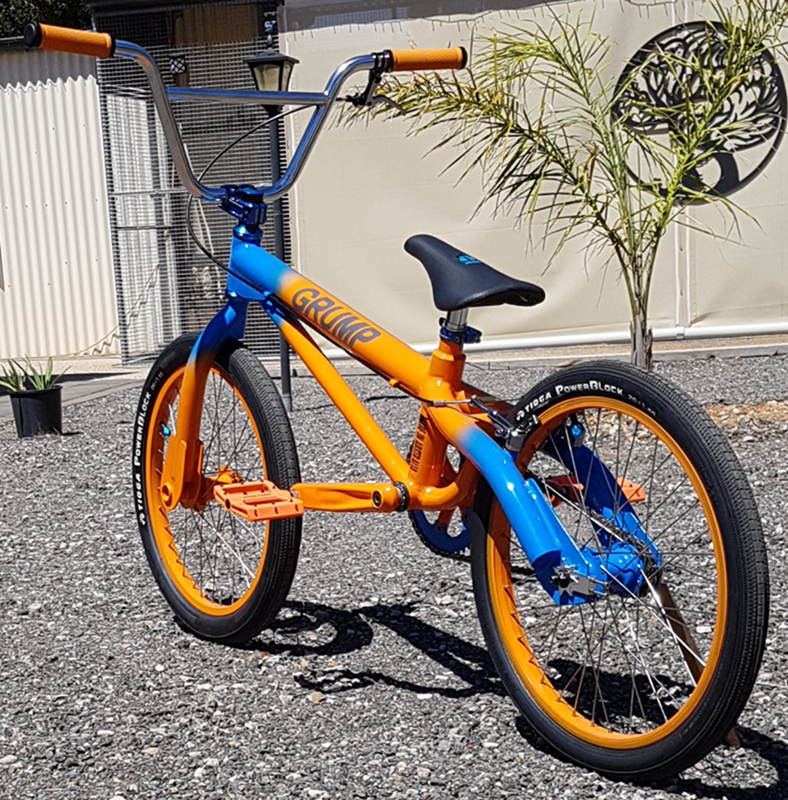 Like the homie Ant Dog said when he saw it… "Jad and Kastan had a baby" lol!