Swedish BMX brand Monza, has a 80's inspired 24″ BMX Cruiser complete. The bike comes in Metallic Black with the classic Skyway Tuff Wheels and the new Monza Bear Trap inspired pedals. Frame and fork is made of full CrMo Tange Tubing and it's full of classic BMX components, such as Dia-Compe MX brakes, Kenda Comp III tires, Tange grips and the Dominator seat.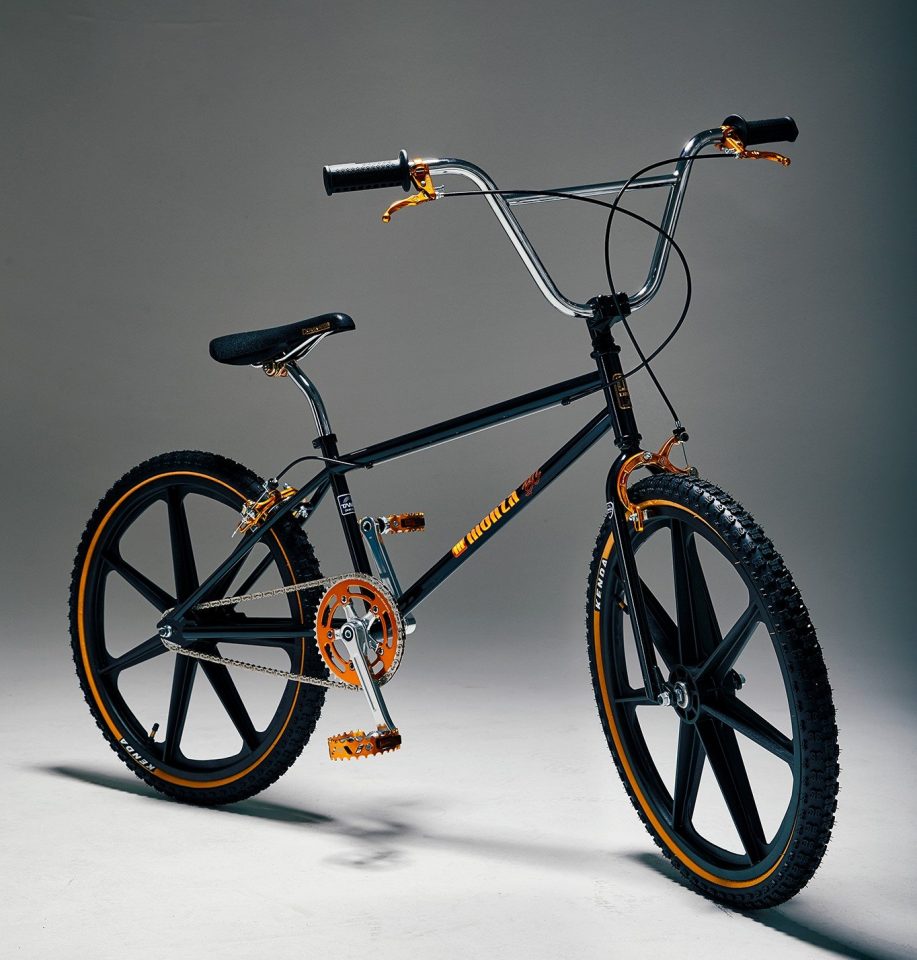 Not only does the bike feature classic BMX components it also features classic BMX tech like a standard headset and old school stem. We're curious if the bottom bracket is American?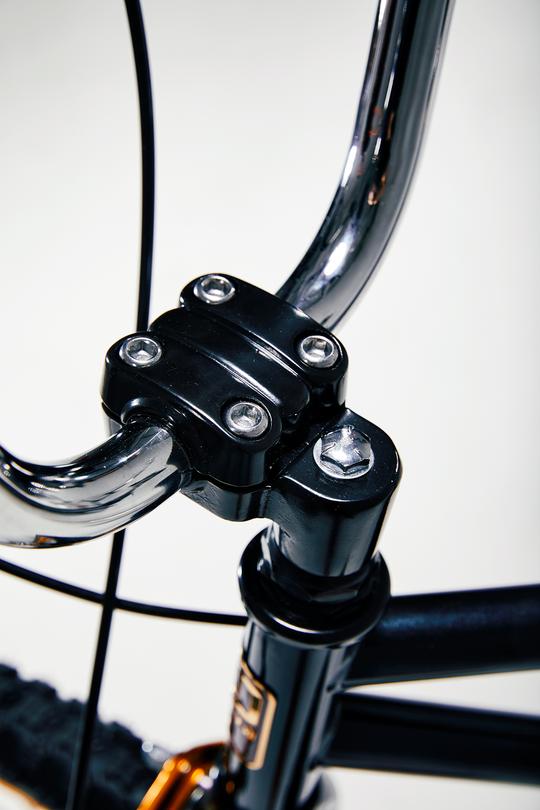 We've seen some original old school inspired bikes over the past few years but this one is pretty spot on. But why is Monza making them?
About Monza:
"About two years ago, I was drinking beer with my old friend Andreas. A few beers into the conversation we started talking about our childhood and our secret BMX club. The club was inspired by the movies we used to watch like The Goonies, ET and Stand By Me. As club members we rode our BMX bikes together, exploring our neighborhood looking for adventure.  We were best buddies. Nothing could stop us. I left that evening with a nice feeling and a smile on my face.
In the coming weeks we spent every evening looking at old school BMX bikes online, reading about the history of BMX, mapping out all the classic components, studying frame geometry and so on. We were obsessed.
Eventually – with the help from a friend who worked as a product designer at a local company – we started to put together sketches and technical drawings of the ultimate BMX bike. After several months we finally had a drawing and we started to reach out to various manufacturers in Taiwan trying to convince them to build a bike for us. Most of them turned us down. But we managed to convince one company to meet with us, legendary tubing maker Tange. The meeting went really well and we decided to move forward and produce the first edition of the Monza BMX." ~Thomas/Founder Monza Bicycle Club
Since then the brand has went on to sell hundreds of these bikes around the world. Retro BMX bikes are really hot right now and it seems like everyone is trying to get their hands on one in some way shape of form. We think it's awesome!!
Monza 24″ Specs:
Frame and fork: Tange Cr-Mo tubing. Top tube length 550 mm
Finish: Metallic Black
Wheels: Skyway Tuff Wheels, 3/8″ axle, Black
Handlebar: 736 mm, Chrome
Brake/lever: Front and rear Dia-Compe MX-1000/MX-121, gold
Seat: Viscount Dominator, Black
Grips: Classic Tange grips by Monza, Black
Crankset: 3-piece, 44T/110 bcd chainring, gold anodized, Cranks 170 mm, silver anodized
Free wheel: 1/2″ x 1/8″ x 16T, Chrome
Tires: Kenda Comp III 24 x 2.125, Black
Pedals: Monza Bear Trap, 9/16″, body silver/cage anodized gold
Seat post: Cr-Mo Layback 22.2mm / 350mm, Chrome
Seat post clamp: 25.4mm, Black
Weight: Complete bike 12.2 kg/26.9 lbs
For more info visit Monzabc.com