Ron English has teamed up with Clutter Magazine to create an inspired collaboration of his signature Mc Supersize figure to celebrate the late legendary emcee the Notorious B.I.G. AKA Big Poppa!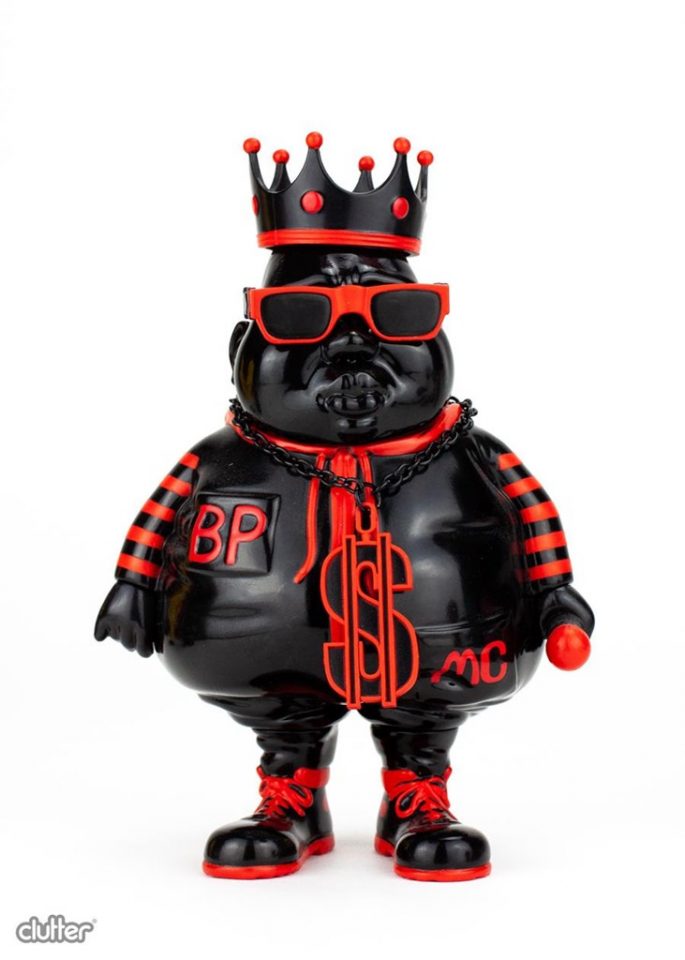 The brand-new vinyl figure features a head-sculpt that captures the likeness of the Brooklyn wordsmith and includes three removable accessories: a crown, shades, and big money chain. Super sharp black and red is the colorway of choice on this figure. On the front you see "BP" (Big Poppa) on the chest pocket and "MC"(Master Of Ceremonies) on the pants. On the backside you see "Brooklyn" done in red.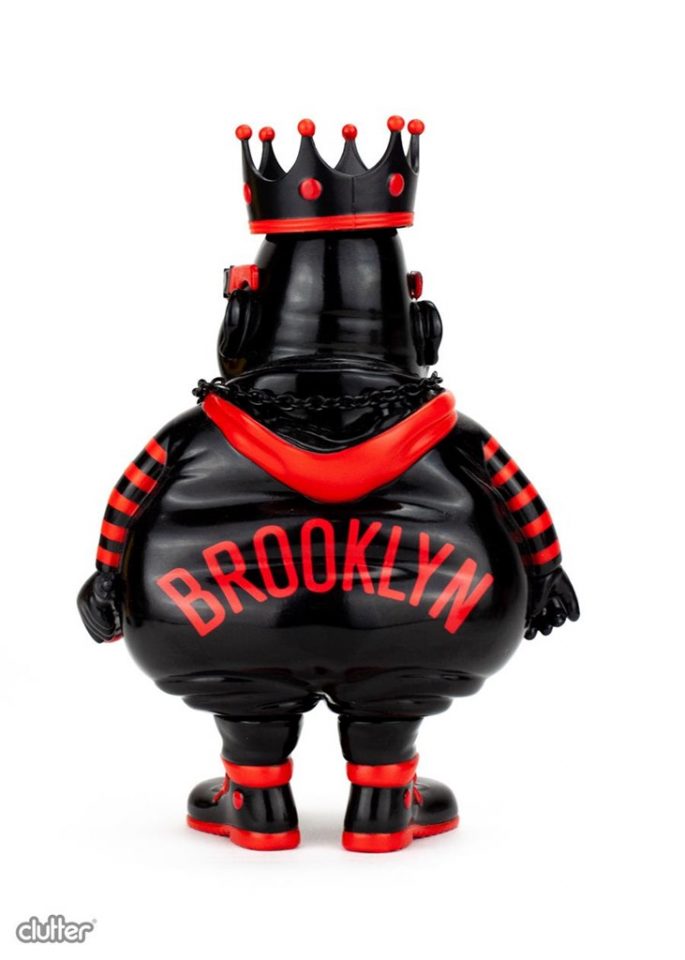 The packaging for the Big Poppa figure is dope too! On the front of the box is says "Big Poppa" with the tag line "It's The Brooklyn Way"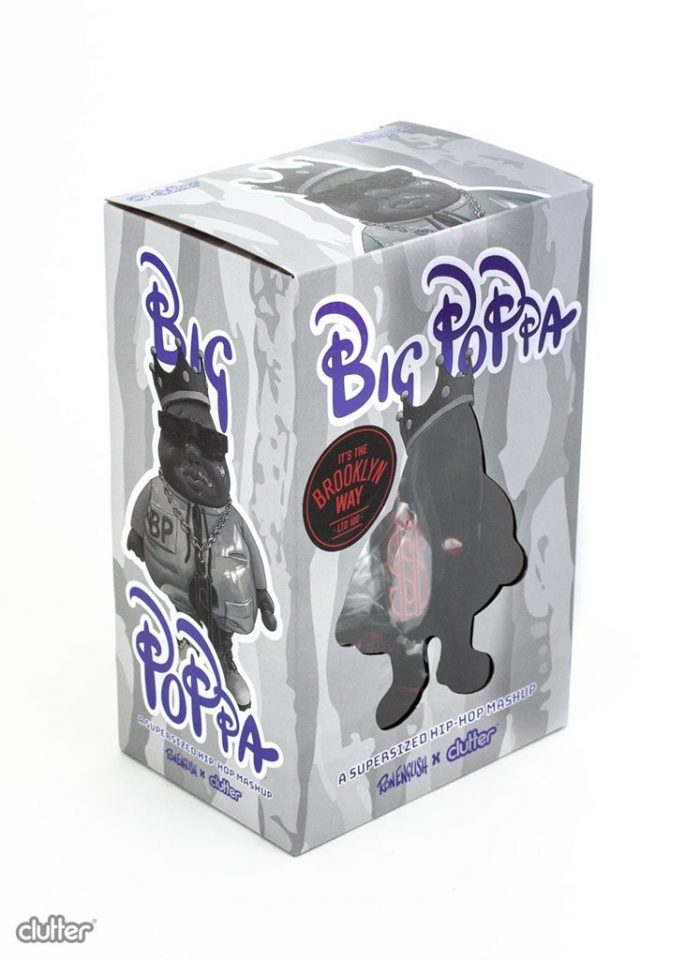 These joints are limited to just 100 pieces and it drops today (10.4) at Five Points at 6 PM EDT for $150.  You already know these are gonna go like hot cakes!