Earlier this month Redbull Bike released a mini documentary about BMX pro Twan Van Gendt called "Becoming A BMX Champion". The video takes us way behind the scenes and follows Twan as he deals with the ups and downs of being an elite BMX racer. The documentary is very well done and it really shows the professionalism of the sport.
Press Release:
BMX Rider Twan van Gendt changes direction completely in an attempt to reach his ultimate goal, becoming World Champion. Twan van Gendt was just four-years-old when he got the BMX bug. All he wanted to do was get on his BMX and go dirt jumping. His mum eventually relented and he was soon racing around BMX tracks.
This enthusiasm stayed with Twan into his teens and he's always had one goal fuelling his ambition: to compete in the Olympics. Twan achieved his aim at the age of 20, finishing fifth in London in 2012. He also won his first World Cup title at Abbotsford in Canada the same year, and further outlined his arrival among the BMX Racing elite with victory at Red Bull R.Evolution.
He struggled with injury after 2012, but was a consistent performer on the World Cup circuit in 2013, when he also became the Dutch national champion – a feat he's since repeated. His ultimate dream is winning an Olympic gold medal, and he's already preparing for the biggest challenges of his career by scoring BMX Supercross World Cup podium finishes, including first place in Zolder 2017, when he ended the season ranked fourth in the world. He's determined to improve that ranking in the very near future."
Well it all improved for him this year as he became 2019 BMX World Champion and 2019 European silver medalist. Nice!!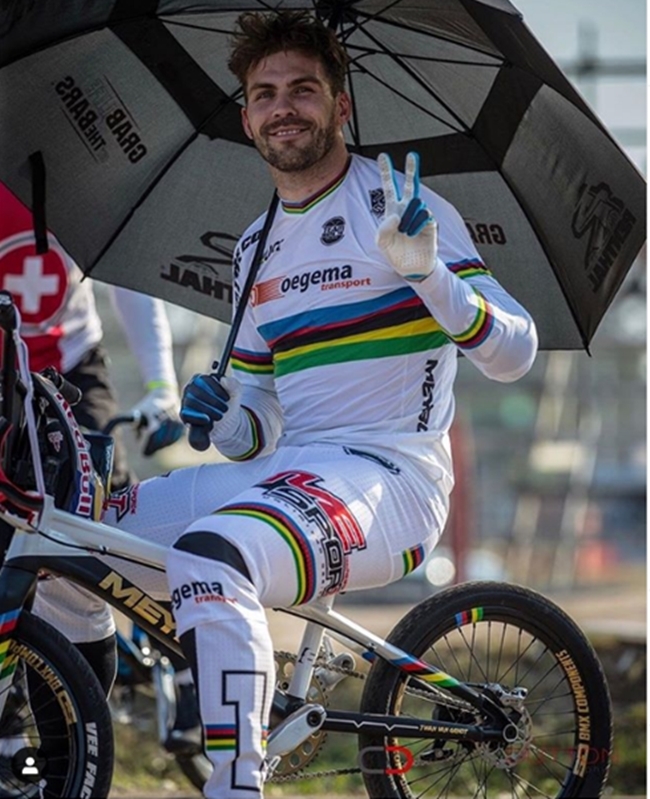 We're looking forward to seeing more videos from this series. What are your thoughts?
Follow Twan Van Gendt on IG: @twanvangendt