High end BMX racing brand Daylight Cycle Co has entered the mountain bike world with their upcoming frame called Timeline! The Timeline JPX is made for jumping, pump track action and cross. This bike is a MTB version of the award winning and race proven Daylight ARC c-1 BMX frame. It has all the same features as the ARC c-1 like the rear drop outs, tubing and artwork. We're sure Daylight will have a ton of ceramic color options available for this frame when it comes out in 2020.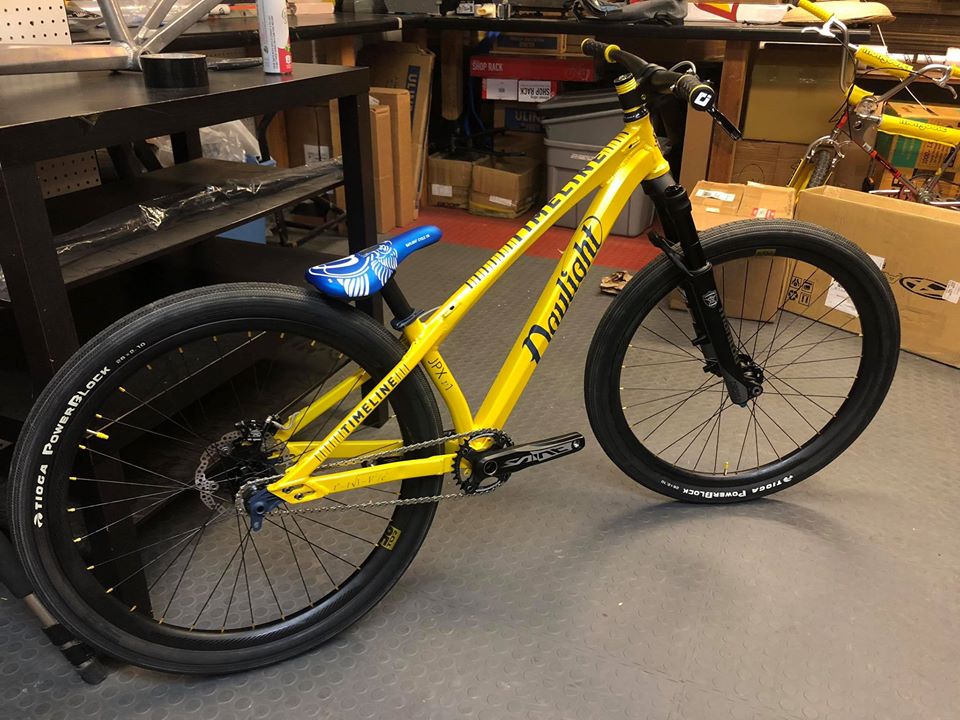 You can check out the Timeline in person in the Daylight Factory Compound at the USA BMX Grand Nationals, Thanksgiving weekend.
Visit Daylight Cycle Co's Facebook page for more details.