Today's Bike Of The Day is Dwayne Taylor's fully kitted out 2020 Mongoose Title Elite Pro XXL! This is the XXL, "frame only" model which features a long 15.3 chain stay length. Dwayne is the Owner/Team Manager of the La Revolution Cafe Factory LRC/MongooseLRC/Mongoose SQUAD and his team has been representing the Goose since it's return to the BMX racing scene. Mongoose has been making major strides in the game by offering the best affordable BMX racing complete bikes and every year they've upgraded their Title Elite line. The 2020 Title Elite Pro completes and frames are their best one's yet.
A Message From Dwyane:
"We are all really excited about this new 2020 Mongoose Title line up. Our team has been involved with Mongoose from the re-introduction to bmx racing. We took the bumps and bruises but majority of the team is still rolling strong now that the (somewhat) acceptance of the brand and of course getting some great finishes to prove the track worthiness of these bikes.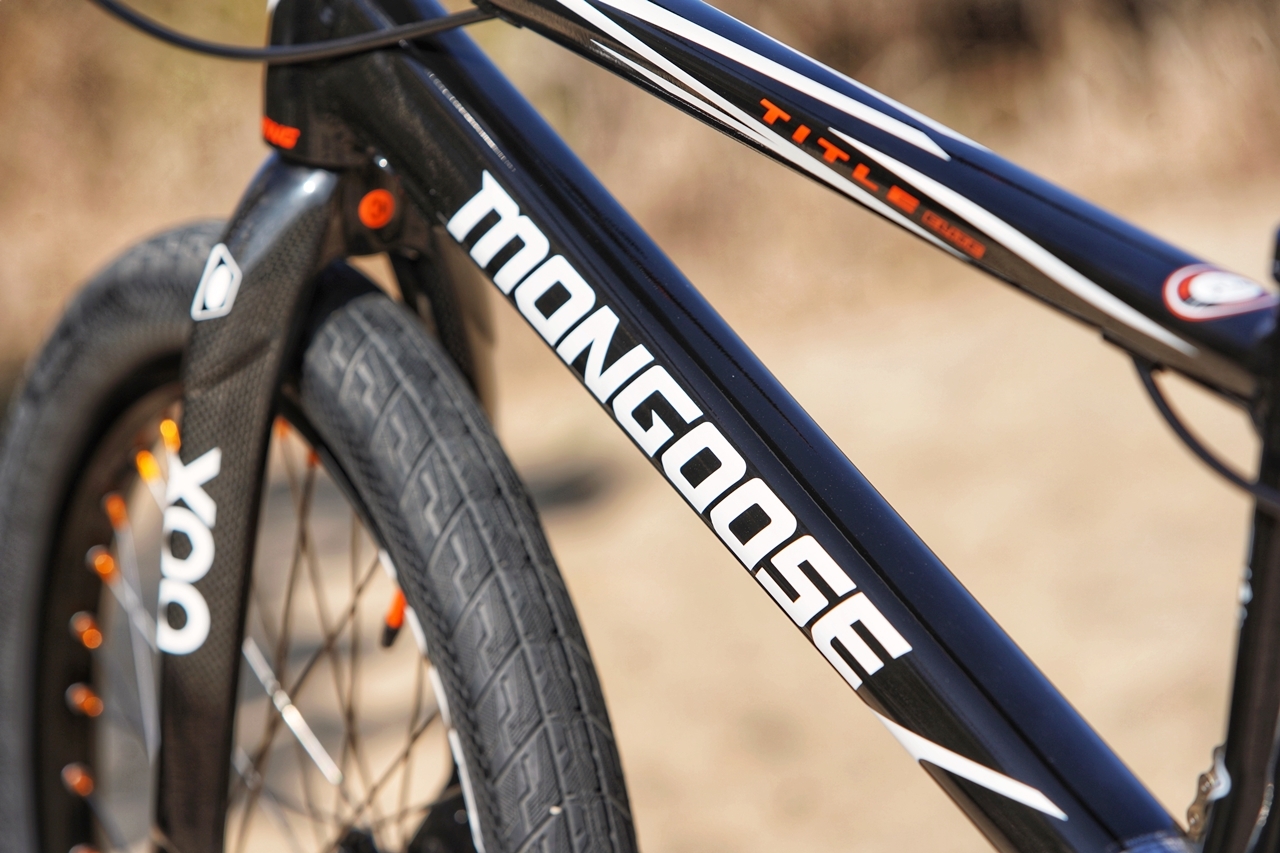 "Going into 2020 the Factory LRC/Mongoose team is poised to be hitting the world qualifies to try and get a world title hanging on this new line of bikes. But the goal is still to support local tracks and series as well as state, gold cup, and nationals. We love all the feedback online, but If you see us out there ask about the bikes ask to check them out. And if your nice ask to try it, then make your opinion. Trust me if this was not a genuine bmx bike I would not throw my leg over one."
"I am excited to see our team on the track in the new season and with the new color ways they will grab attention for sure. Thanks always you you Al for really taking things at face value and putting a spotlight on the lifestyle of this sport unbiased. And thank you to the team riders and there families that are so awesome for going all in, and to our team sponsors (Box, Profile Racing, Tangentproducts, Shimano, ODI, Vee Tire Co, RideMISC, KMC, Deft Family, freebooterracing, Raw Deal Tees, DRP,Mintprint, Danger Snacks) for giving us a chance to bring back this iconic brand that pushed bmx into the direction it is today, "Mongoose Rules!" ~Dwayne Taylor – Owner/Team Manager/Rider, La Revolution Cafe Factory LRC/MongooseLRC/Mongoose SQUAD
The Parts List:
Frame: 2020 Mongoose Title Elite XXL Posey Edition
Cranks: Shimano DXR 180mm
BB: Shimano BB-86
Sprocket: ELITE CHAINRING -104BCD-4 BOLT 42t
Chainring bolts: Box chromo
Pedals: Tangent "SLIVER" Platform Pedals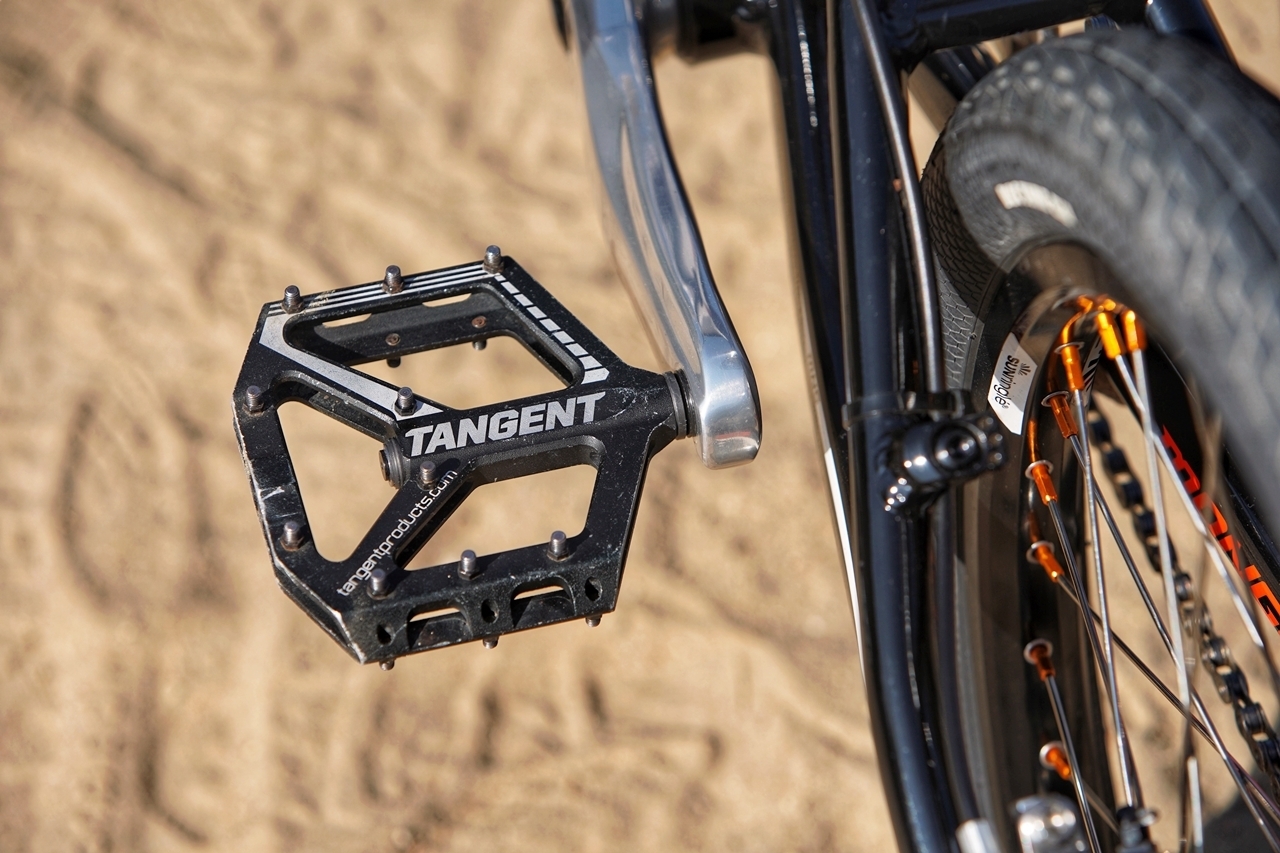 Chain: KMC X9
Fork: Box X2 (waiting for X5)
Front Wheel:
-Hub: Profile Elite 20mm 36h
-Tire: Vee Tire Co. Speed booster 20×1.85
-Tube Tubolito
-Spokes: DT Swiss stainless 14g
-Nipples: Wheelsmith Tangerene
Rear Wheel:
-Hub: Profile Elite disk 36h Ti-driver and Ti 10mm volcano bolts
-Tire: Vee Tire Co. Speed booster 20×1.85
-Tube Tubolito
-Spokes: DT Swiss stainless 14g
-Nipples: Wheelsmith Tangerene
-Cog: Profile Racing 15t
Brake: Shimano XTR w/ Prototype RideMISC disc adapter 120mm Ti-Disc rotor bolts and Ti- race spec caliper bolts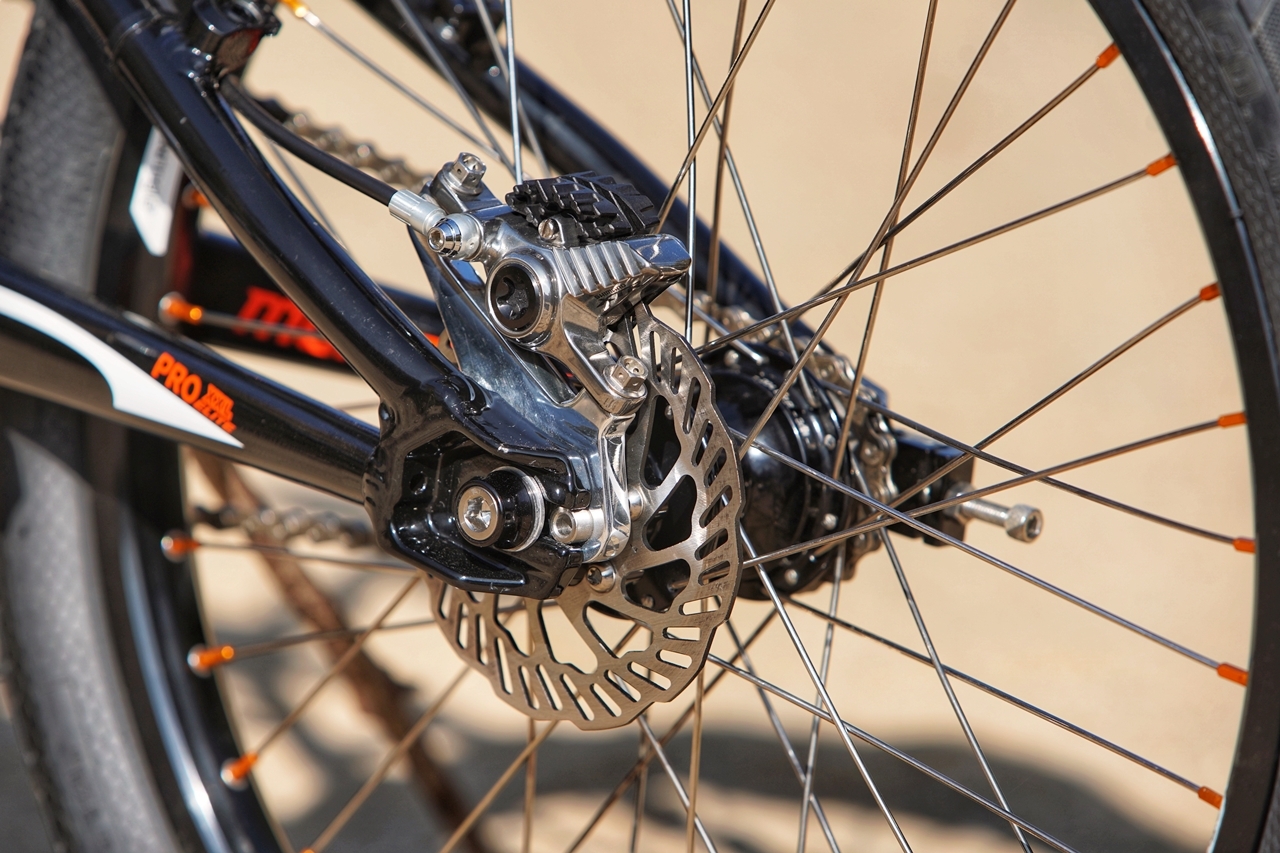 Number plate: Tangent Ventril3D
Plate insert: Factory LRC/o goose printed by Mintprint
Seat:
-Post: Shimano XTR
-Clamp: Box one
-Seat: Tioga
Grips: ODI "Vans"
Bars: Tangent T.I.D. Bars
Stem: Profile Racing PUSH STEM 58mm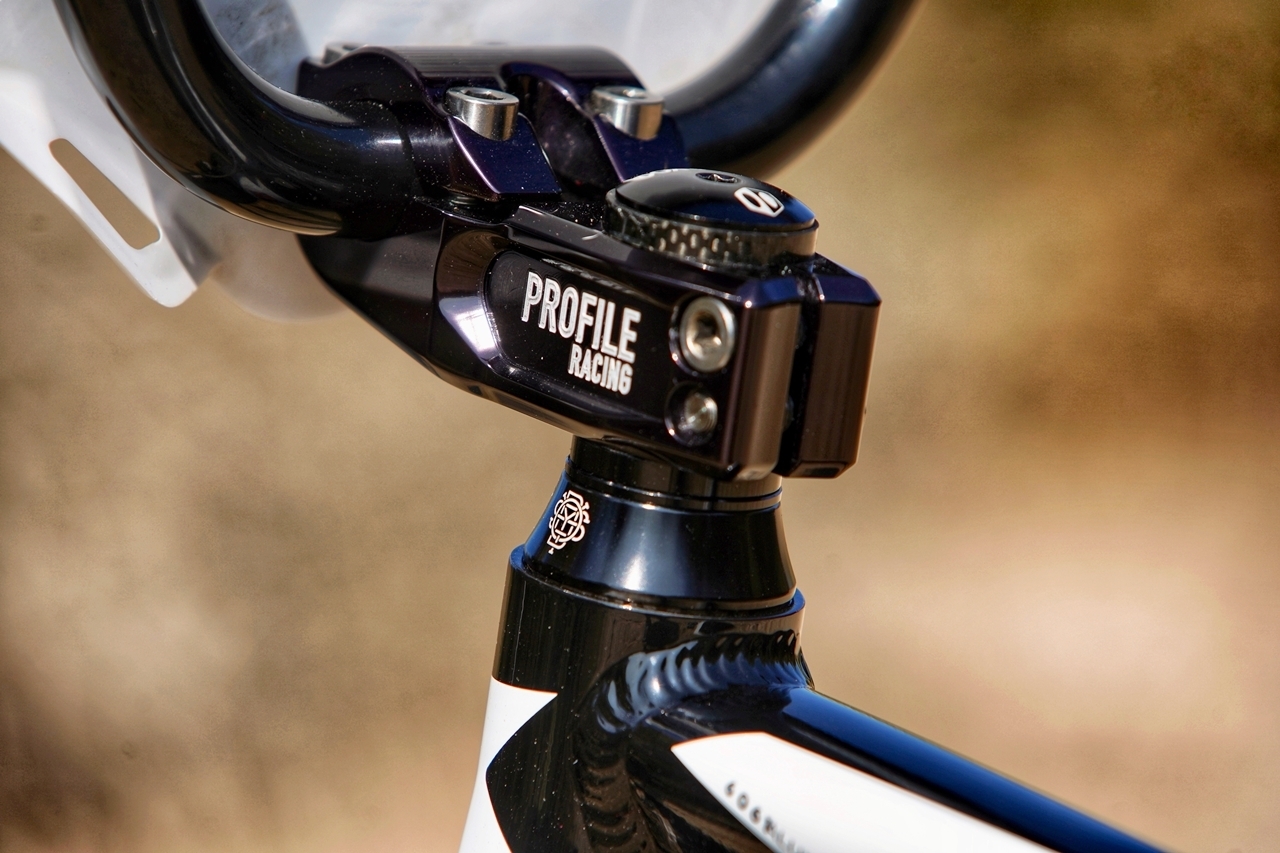 Be sure to follow the La Revolution BMX Squad on Instagram: @larevolutioncafe or @weareflrcm
For more info on the Mongoose Title Elite Pro XXL visit Mongoose.com
And don't forget to click on those reaction emoji's and let us know what you think of this build!