Thruster BMX Bicycle Co were at CABDA East showcasing two of the 2020 line. The 2020 bikes come in new colorways and some other dope treats.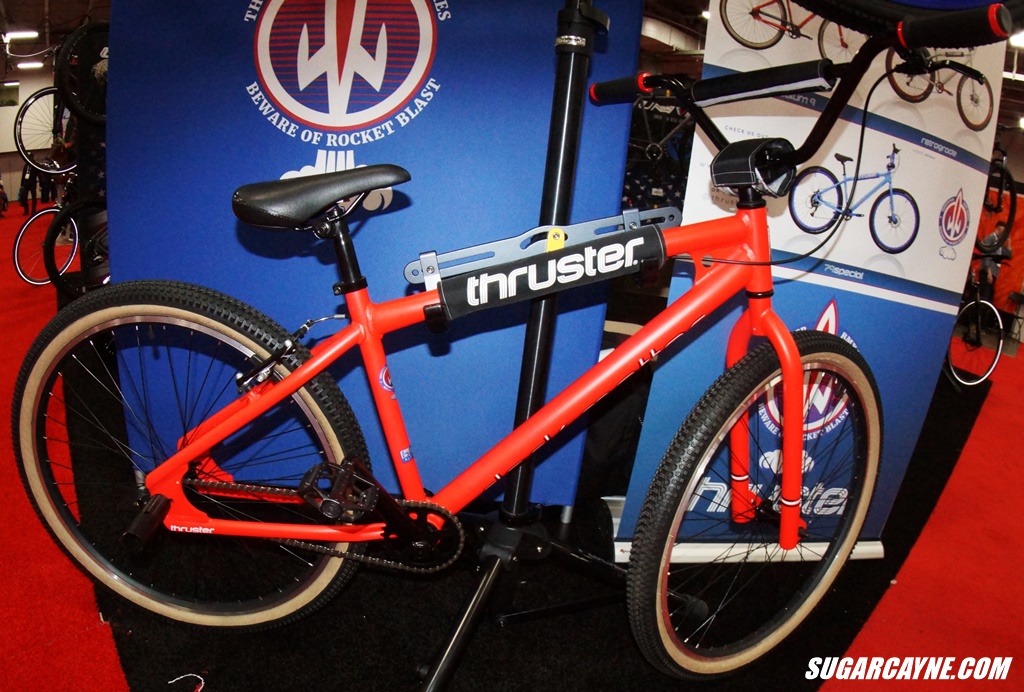 The 27.5″ Vanishing Point in the above photo, comes in a red and black colorway. It also looks like they made changes to the handlebars and seat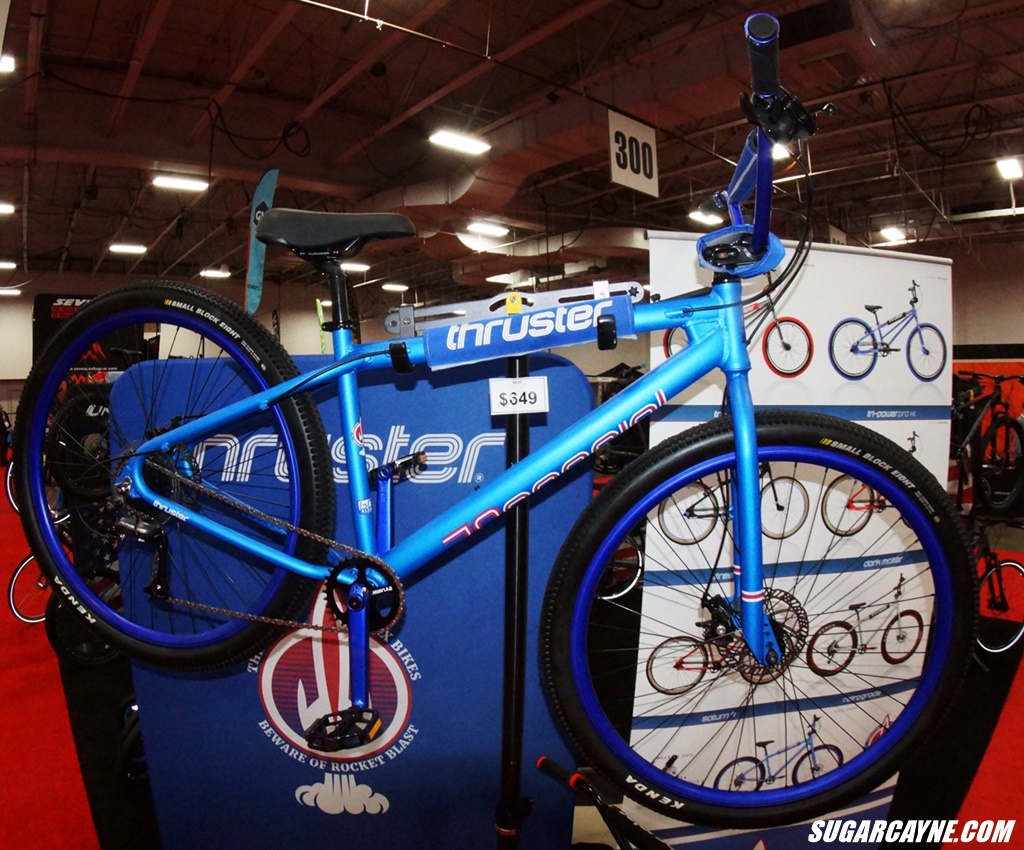 Now the blue bike looks like an upgrade to Thruster's 29″ Blast Off model. This 2020 model features front and rear disc brakes, an OG loop rear end and a beefier gusset. The bike also features gears, most likely 10 speeds. It looks like the Thruster guys are trying to get in on that Bike Life movement with this bike.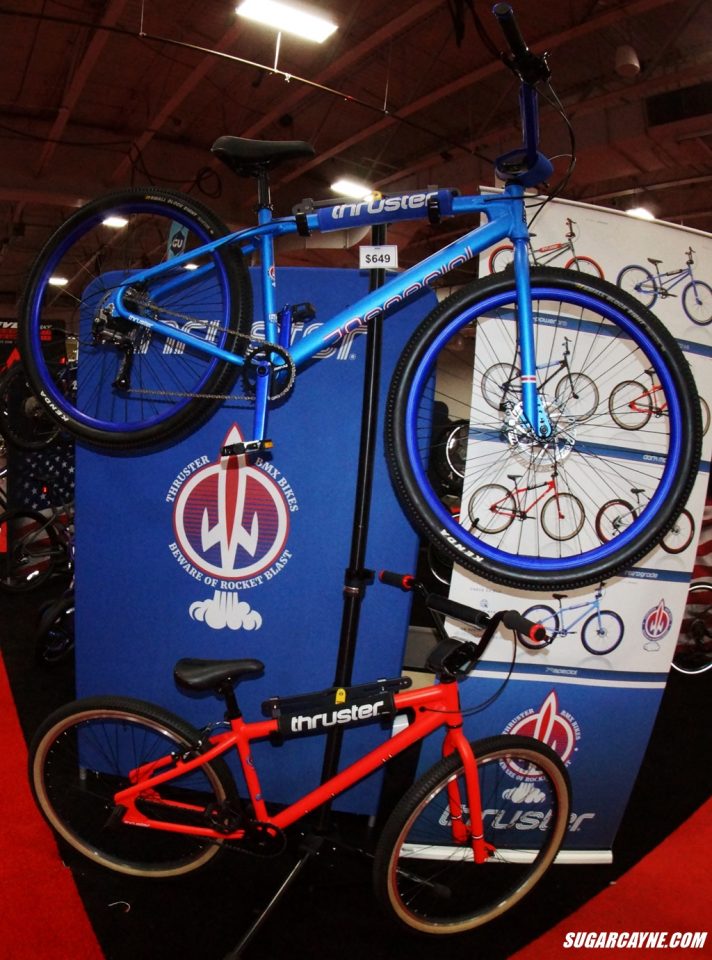 Unfortunately I didn't get to interview the Thruster guys but I did get some fun shots with the Univega, Thruster and Van Dessel crew.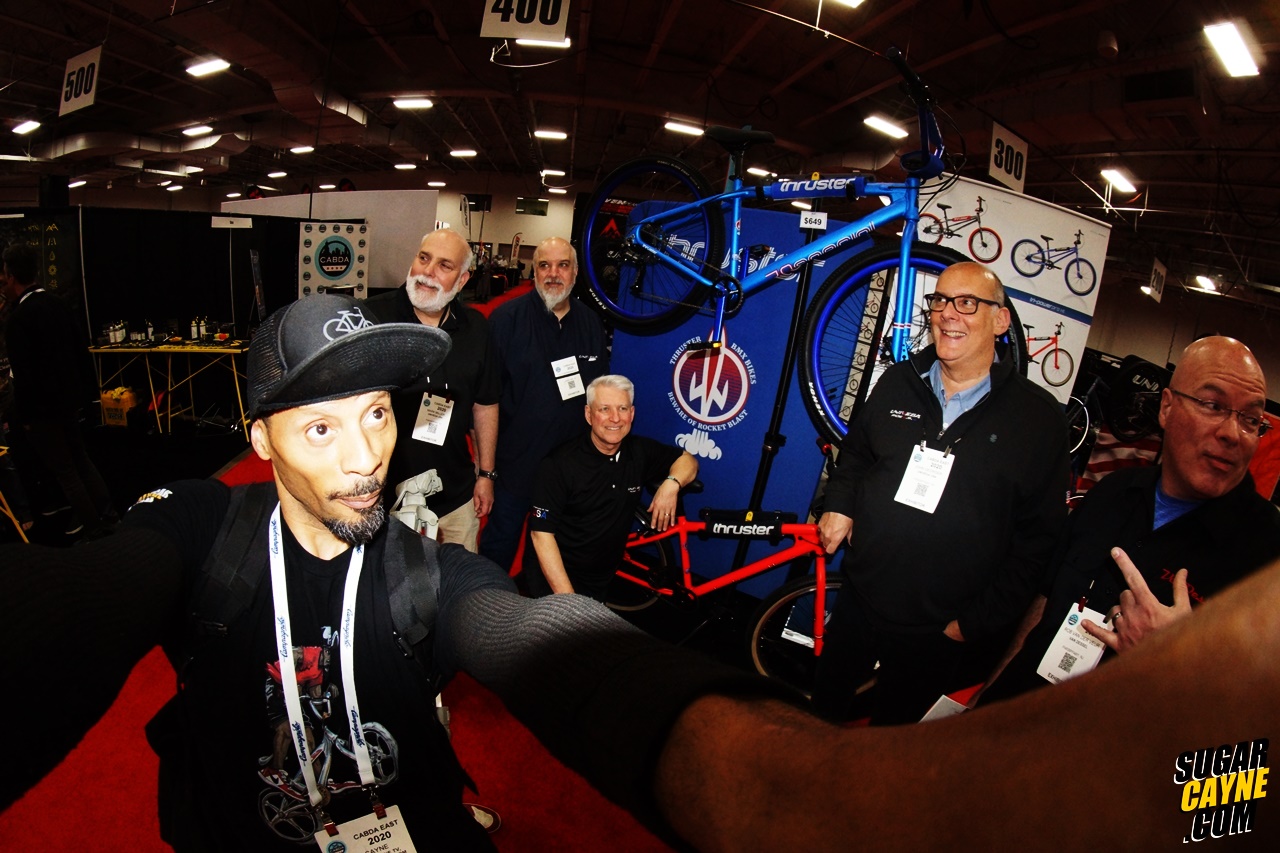 I'll be reaching out the Thruster crew to get some more details on the bikes so stay tuned for that.
Follow Thruster on their official Instagram page