Korean bicycle manufacturer Wiawas BMX has a new carbon race frame and fork offering called the Atom-X. With the Atom-x, Wiawis have used the more traditional carbon BMX construction rather than the glued in tubes of their flagship Rokon frame. I'm loving that candy red colorway with white decals!
Wiawis describes the Atom-X, incorporates 'graphene nano technology' . according to the company, they say that the application of of Graphene Nano Technology makes a lighter bike, stronger and more flexible. I wonder what they mean by "more flexible"? Maybe they mean not as flexible as the average carbon frame but still stiffer than aluminum? Your guess is as goo as mine. Tell us what you think they mean in the comment section below.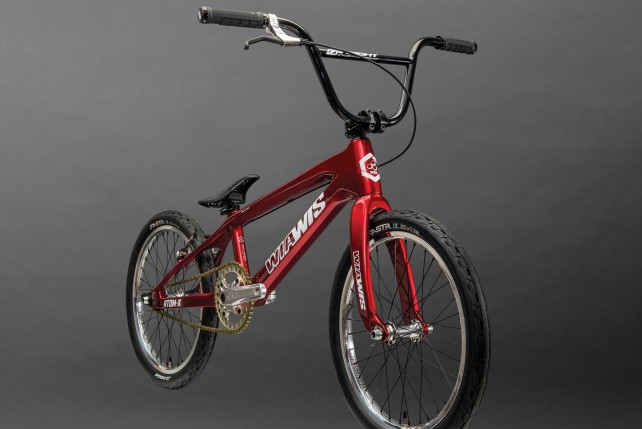 The frame comes in sizes that range from Expert up to ProXXL. It features a press fit BB86 bottom bracket and a rear drop-outs that can fit 10, 15 or 20mm axles(with adapters). There will also be two versions of the frame, one for V-brakes and one for disc brakes. The disk brake version of the Atom-X will have no V-brake mounts.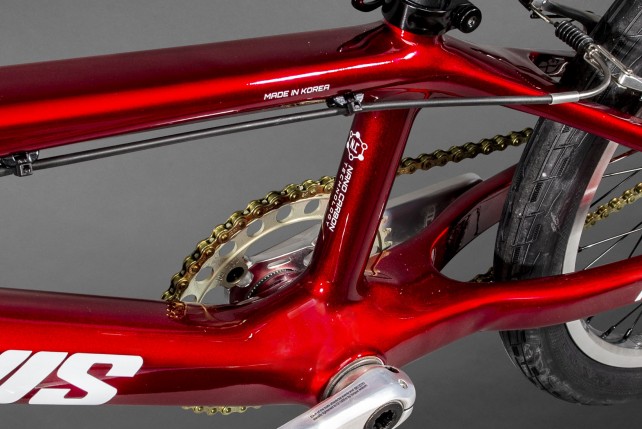 Specs:
Head Set: Pro (Top 1-1 / 8 "Bottom 1-1 / 2") / Expert (Top 1-1 / 8 "Bottom 1-1 / 8")
Bottom Bracket: BB86 PressFit
Rear Dropout: Ø10mm, Ø15mm, Ø20mm  (Selectable to order)
Wheel Set: Can use Max 20 "-2.1" Tire (Expert: Can use Max 20 "-1 3/8")
Fork End: Available Ø10mm, Ø20mm
Seat Post: Pro (Ø27.2 Using), Expert (Ø22.2 Using)
Seat Clamp: Ø31.8 Using (Expert: Include Ø28.6 Adapter)
Disk Brake Adapter Can use all Frame 
Sizes: EXPERT, EXPERT XL, PRO, PRO XL, PRO 2XL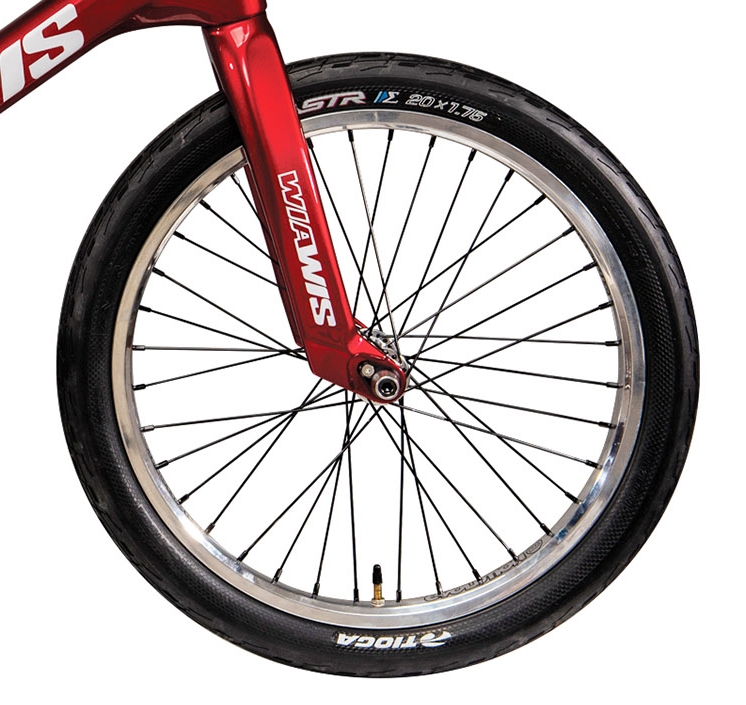 FYI, There are also separate frames for the disc version.
(No V-brake mount on seat stay) 
Geometry: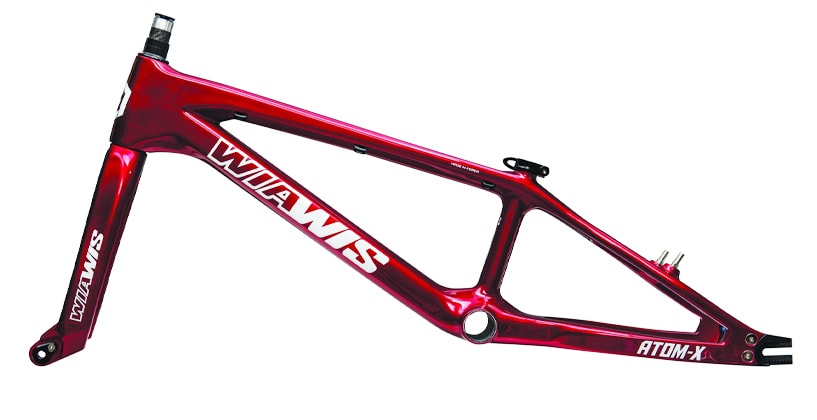 This is my first time ever hearing about graphene nano technology. Time to do some learning 😉
News spotted on 15.ie