Tomorrow Dragon76 and Martian Toys will be dropping the new Red Alert & Black Chrome editions of the samurai-themed graffiti toy DR76!! This is the third production edition of these art toys and I'm really digging them. They come in two variants, one in "Red Alert" and the other comes in Black Chrome! The new Black Chrome edition is limited to just fifty pieces.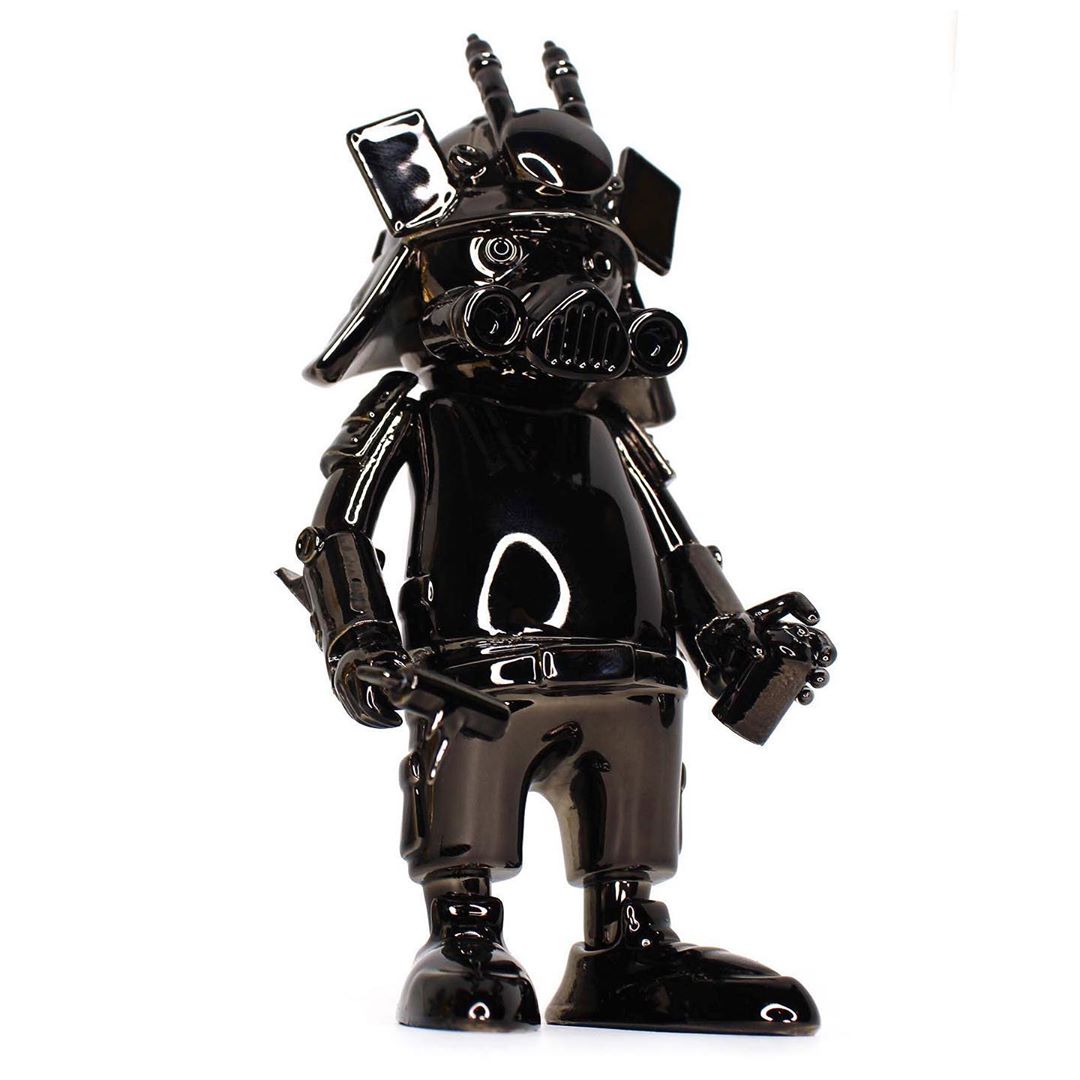 Both the Red Alert and the Black Chrome ( DR76 figures will be released on Friday (6.5) at 9 AM PDT from Martian Toys. They are also offering with their, Martian Toys' ARO (Advanced Release Offer) program if you want to purchase them ahead of the general release.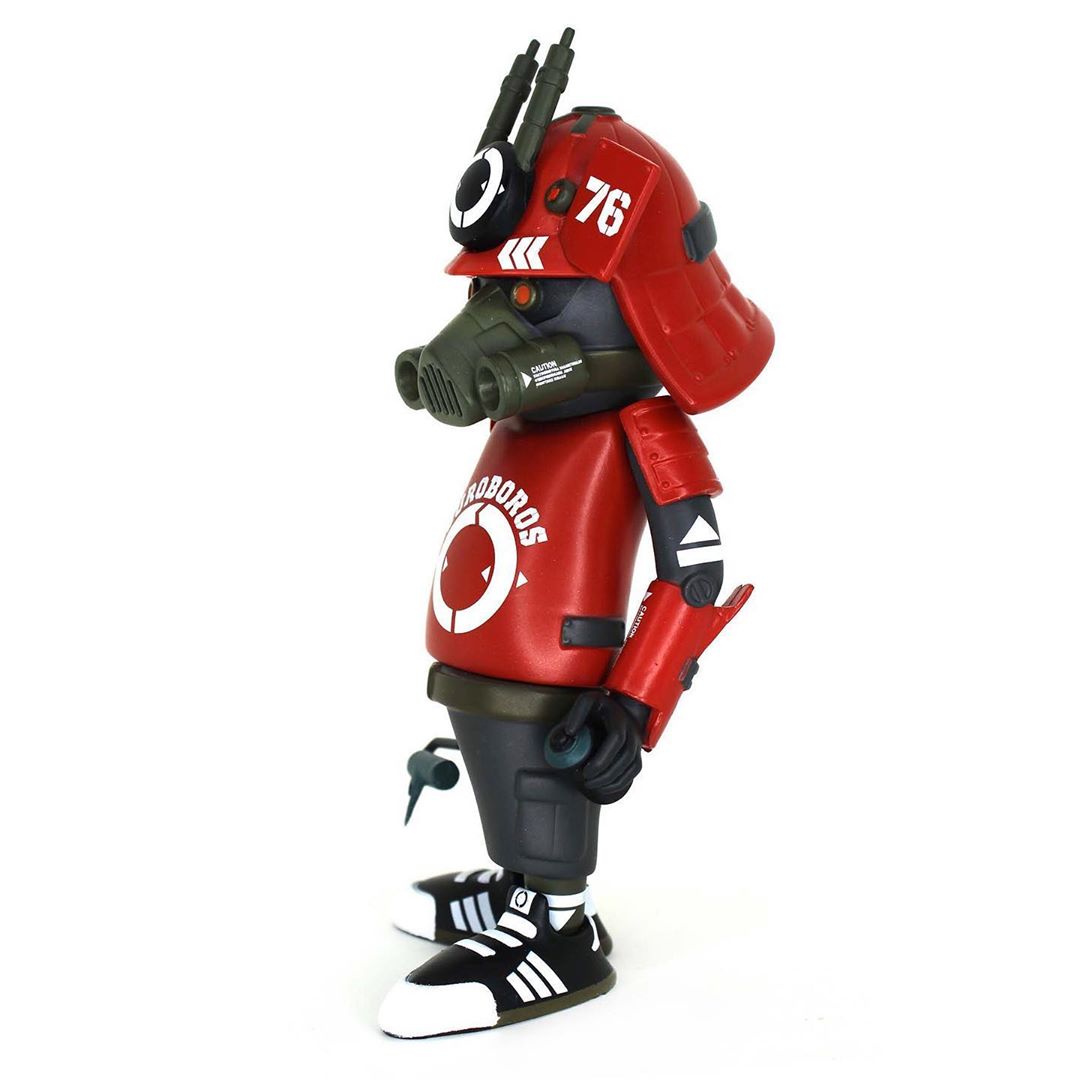 There are only 150 of the $100 Red Alert figures and 50 of the $300 Black Chrome figure and you know they are gonna go like hot cakes!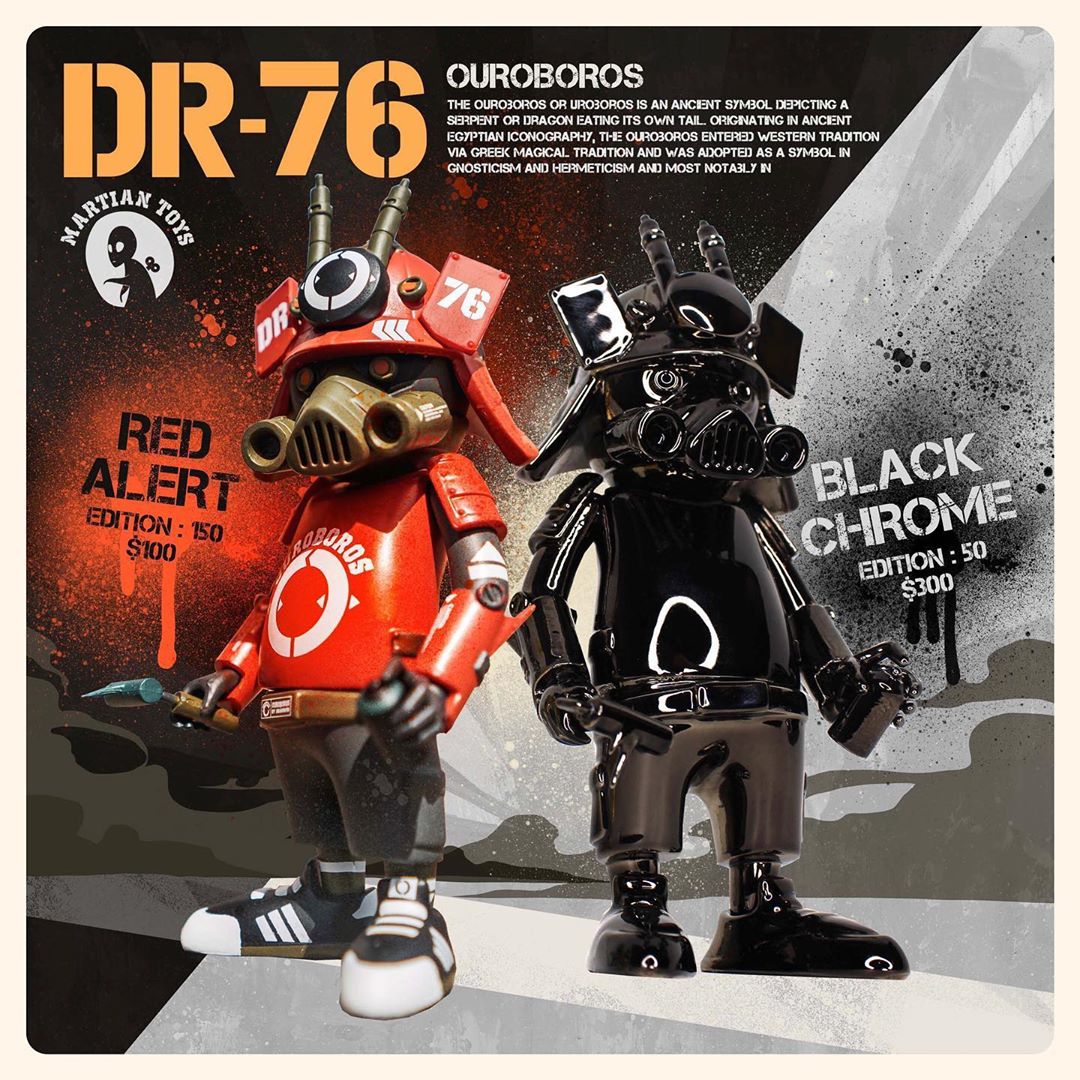 Spotted on VinylPulse.com