One of my favorite art toy makers, QUICCS is coming out with a new HipHop inspired Transformers bust! It's a bust of Megatron's loyal lieutenant Soundwave on the one and two's! This piece is another dope collaboration between QUICCS and Mighty Jaxx.
There are so many layers of dopeness in this piece. The first is the most obvious one. Soundwave is a cassette player and his name is Soundwave so it's fitting that he would know how to DJ. Back in the 80's gold chains were a popular accessory in HipHop and the Transformers cartoon was created in the 80's so Soundwave's gold chain is a nod to that era.
One of the innovative DJing techniques that was created in the 80's is called Transforming. DJs Spinbad, Cash Money and Jazzy Jeff transformed turntablism by inventing the 'Transformer scratch'. The technique was named for the sound it created which echoed the popular 1980s Transformer cartoon. .So I it's safe to say that Soundwave may know a thing or two about transforming on the wheels of steel lol! 😉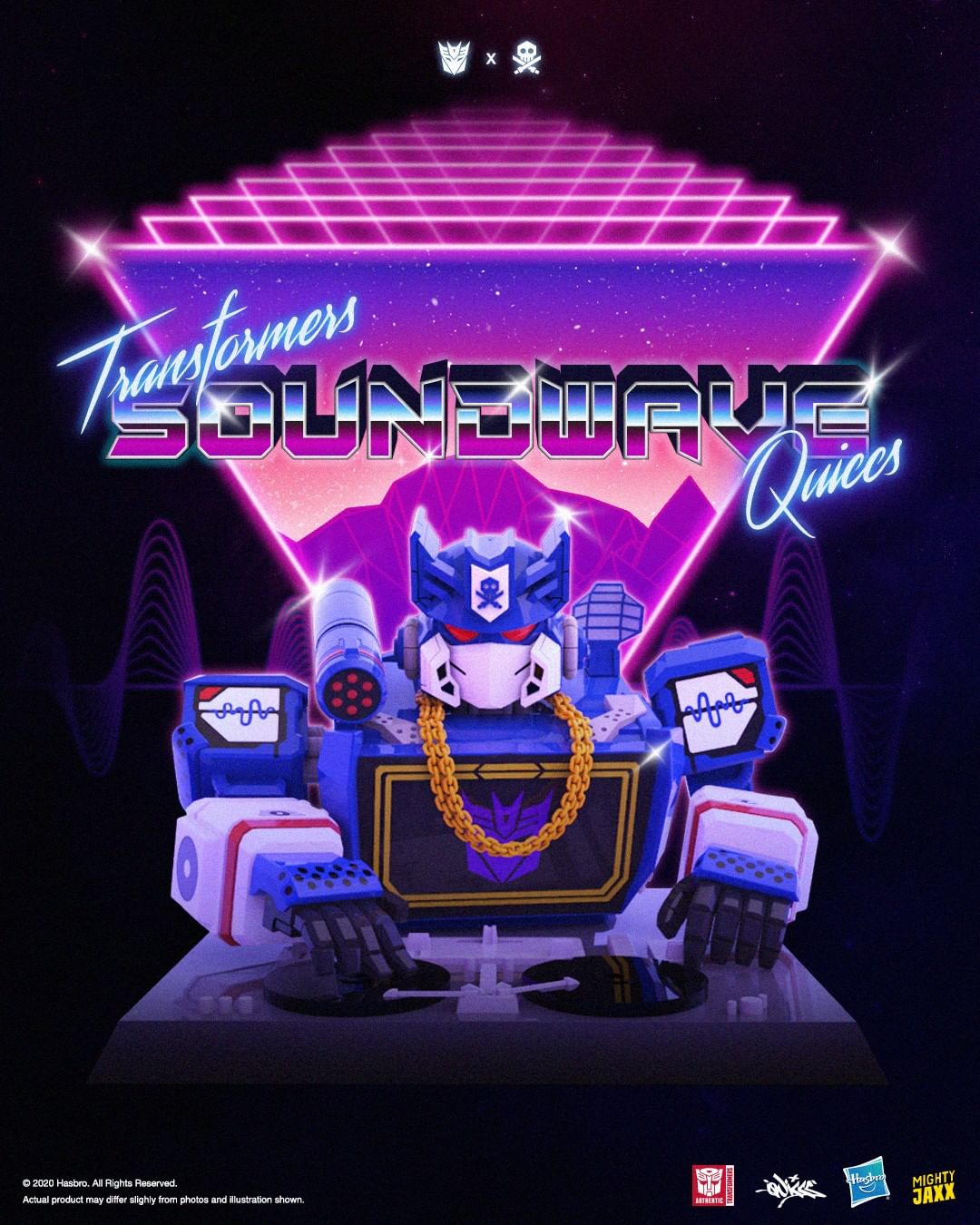 500 of the Transformers x QUICCS Soundwave Bust art toy (6″tall, 8.5″ wide) drops this Wednesday (6.24) at 6 AM EST from Mighty Jaxx. The piece cost $249 (shipping included). The first 100 orders will receive a signed Soundwave A3 poster.