As I was browsing Youtube, I came across the Texas Phoenix channel where they had uploaded the BMX Bandits movie! BMX Bandits was an Australian movie that came out in 1983. It was a more silly, Hollywood type of movie. As a kid I though it was pretty corny but any movie or TV that had BMX in it back then got us hyped. Some of the action scenes were pretty funny. You could actually see the riders not pull off some of the stunts and then cut to them riding away like they pulled it lol. I was loving the bikes they rode though and the BMX track featured at the end of the movie looked so sick at the time. The movie actually grossed more than $1 million in its first 6 weeks and was the 5th highest-grossing film in England for the year of its release.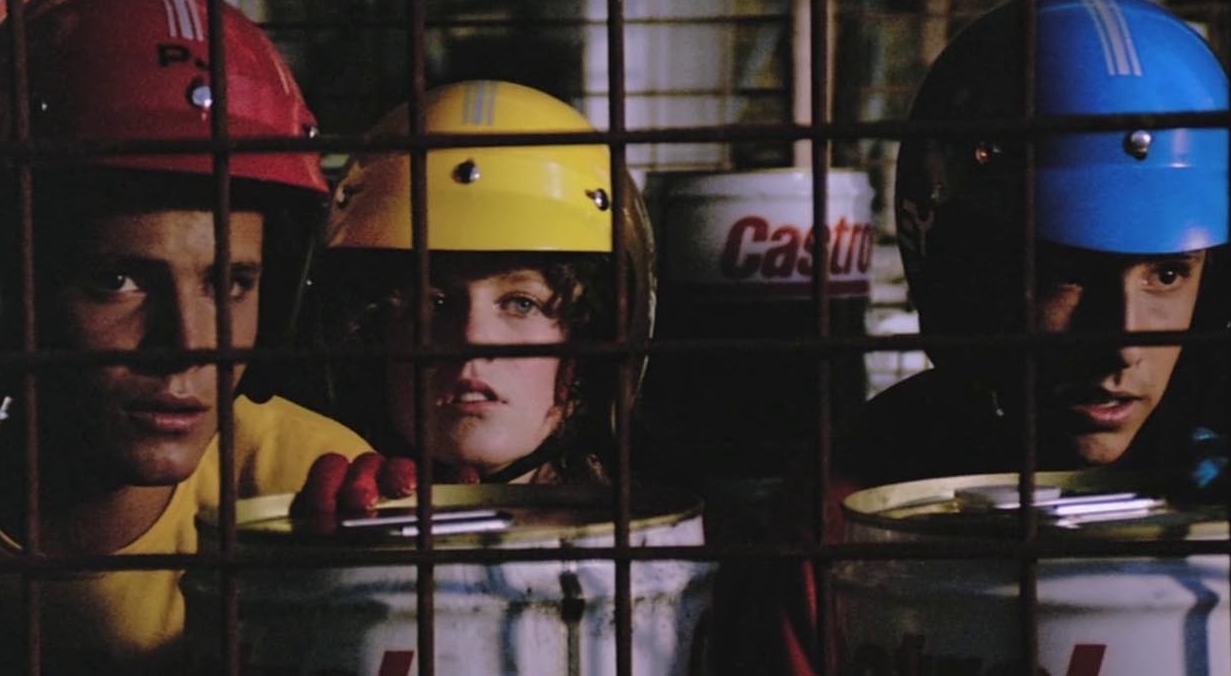 The movie also started a young Nicole Kidman. It was her first staring movie role. She actually learned how to ride a BMX bicycle so she could be in this movie. Also, Kidman was chosen out of more than two hundred actresses who auditioned for the role of Judy. You could clearly see that Nicole didn't do her own stunts but it was awesome that they had a girl shredding with the boys. According to Wiki, Nicole Kidman sprained her ankle during filming and there were no female stunt doubles that looked like her. So her bike stunts were performed by an 18-year-old man in a wig. I've actually worked on two sets with Nicole Kidman back in mid 90's and early 2000's but she was already a huge star and I wasn't trying to get kicked off the sets approaching her with those questions lol!
I remember seeing BMX Bandits on HBO or Cinemax back in the day. I don't think it was released in theaters in the US. I'm not sure what year I first saw it but it definitely made we what to see an American made BMX movie. Then in 1986…BAM!!! "Rad" came out!!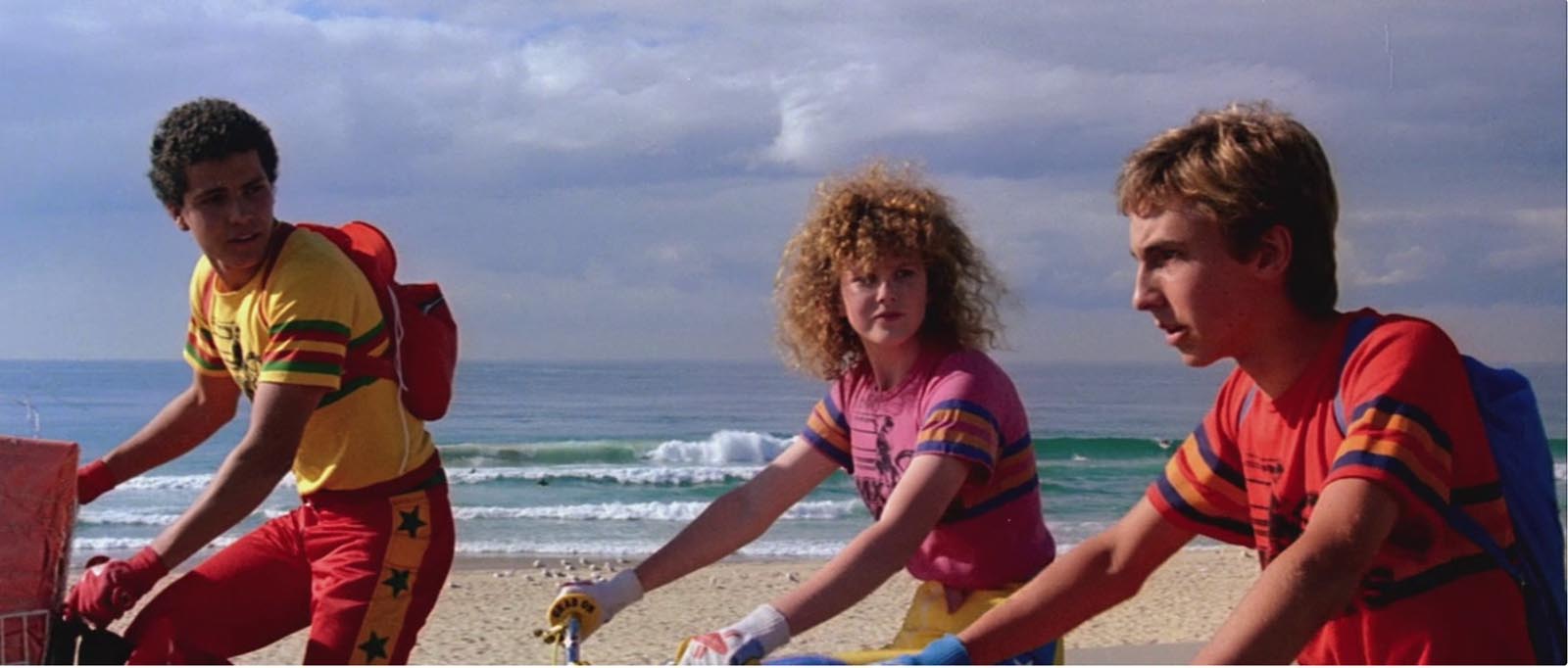 About:
A trio of teen BMX bikers become entangled with a group of bank robbers after discovering their cache of walkie-talkies.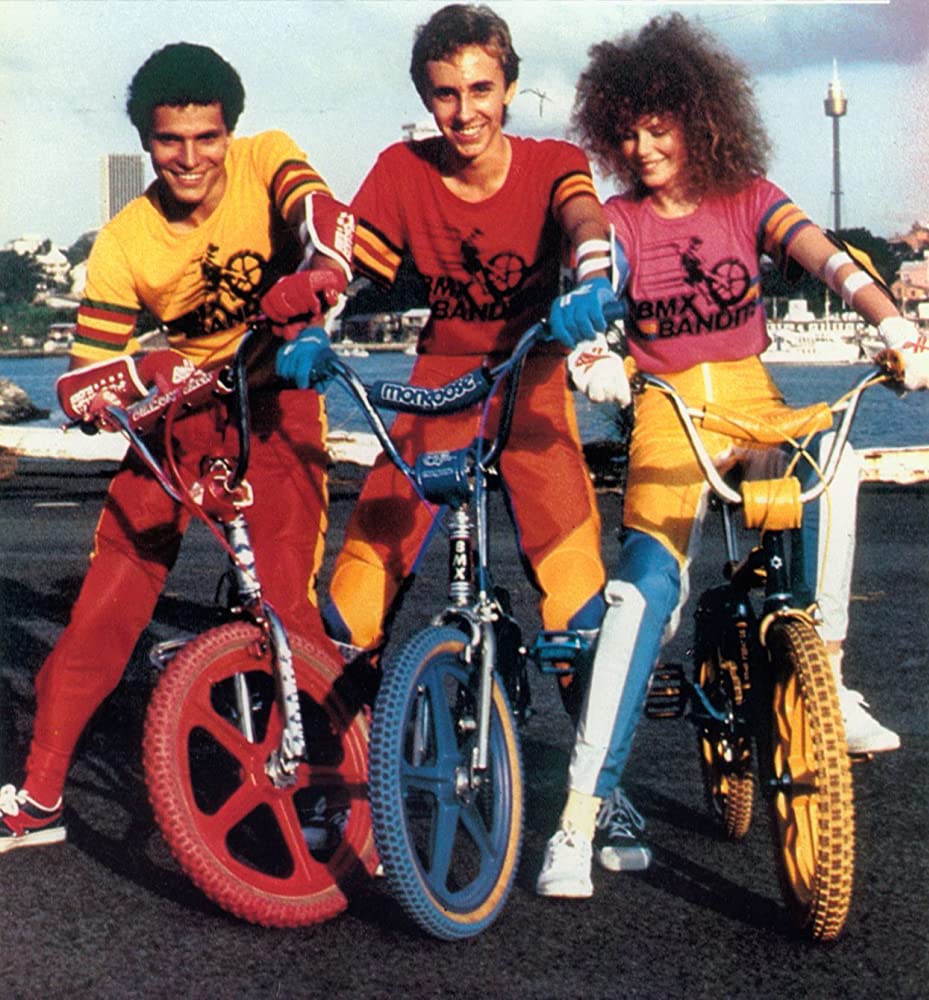 Fun Facts:
Director, Brian Trenchard-Smith's aim with the film was to recapture some of the spirit of the Ealing comedies and films from the 50s and 60s that were clearly aimed at children.
The 2011 US Blu-ray release marked the first time the film had been made available on disc in the States as well as being the first Brian Trenchard-Smith film to make its way to Blu-ray.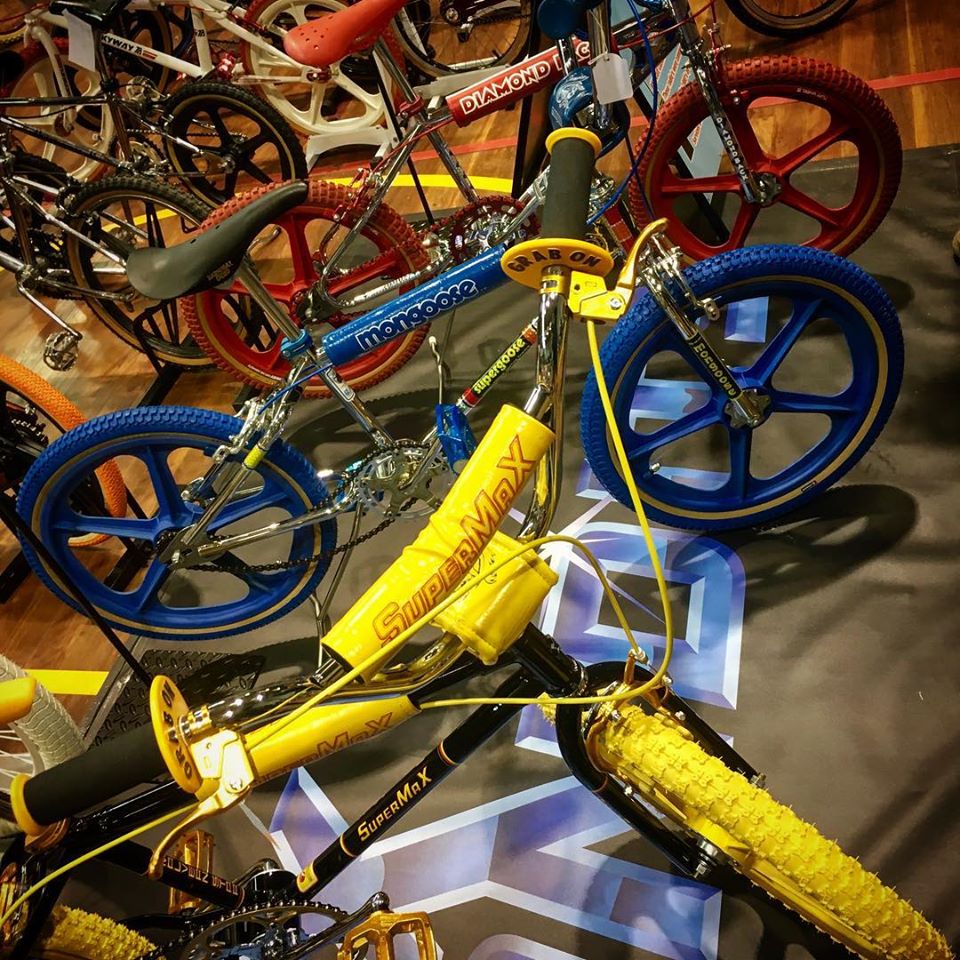 The original title for this picture in the first draft of the script was "Water Rats." Moreover, the three teenage protagonists were much younger in the first draft of the script.
In the first scene the bikes have platform pedals, but when you see them again they are different.
When the bike is seen going down the water slide, the pedal on the underside has been removed.
Back in 2015 Corey Bohan, Mike 'Hucker' Clark, and BMX racer Leanna Curtis team up for the ultimate tribute to 1984's BMX Bandits for Redbull TV.