The folks at Supercross BMX have a fresh 24″ Dirt Jumper race frame called the Shine V4! This frame is based off their 26″ Shine DJ frame which started out as a 4x racing frame. Of course it's also right at home on pump tracks, dirt jumps and BMX racing tracks! A dirt jumper with that Supercross BMX build quality is a win win ya'll!! According to the Supercross Website, there's only 2 frames left so you better make moves if you wanna get one!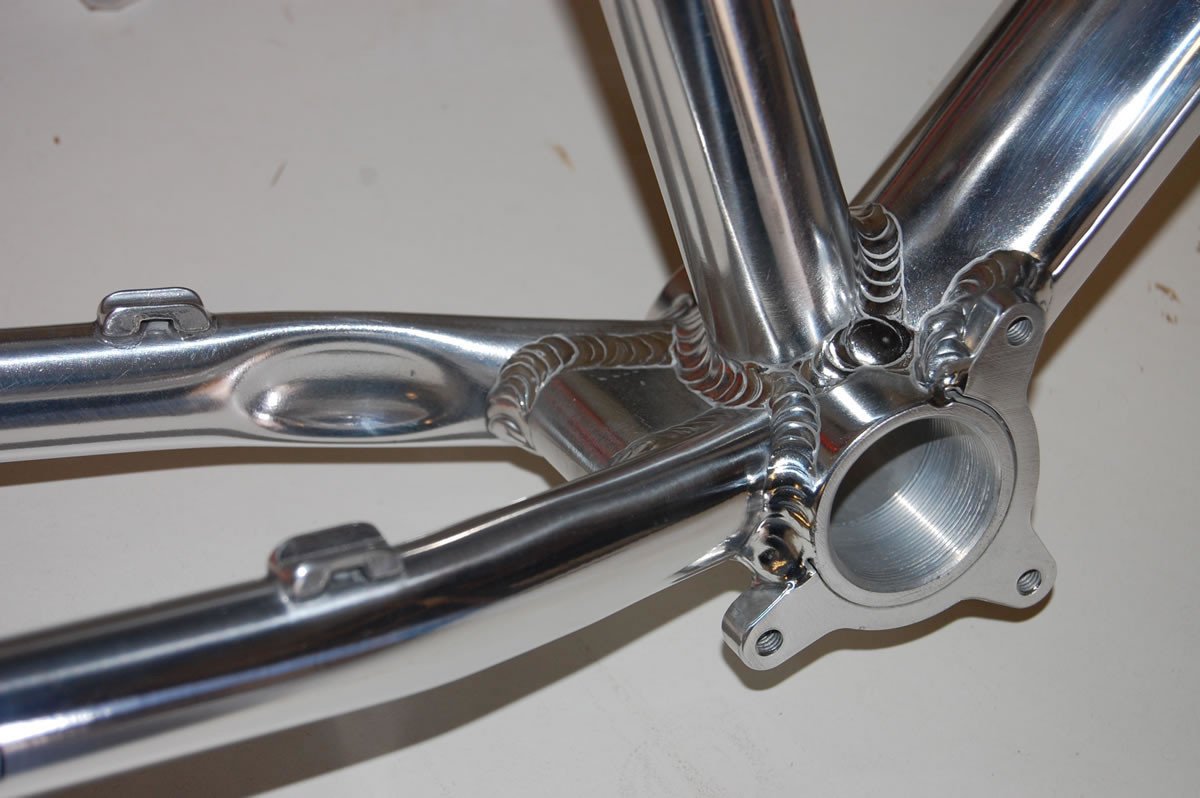 Press Release!
The 4th Genertation on the Supercross Shine just keeps getting better. Originally designed as a 4x Race Frame is a full seamless Taperwall Custom Butted and Custom Shaped Ultra Light Race Tubed Aluminum race frame that is welded in fixture, aligned, aged to a T-4, checked for alignment and then continue aged to a T-6 hardness. That is perfect for the Dirt Jumps, the Pump Tracks, or the 4x Tracks.

The Shine uses a new 4x specific Geometry that blends our 20 years of World Championship Winning BMX geometry and that of the current crop of race bred 4x frames.
The Seatmast is only 12.75″ on both the long and short, so it has a very low profile stance. The Seat and Chainstays are custom Butted and Shaped Oval to round, so you have maximum tire clearance and rigidity at the BB shell, but not too overly stiff to make it ride like a brick.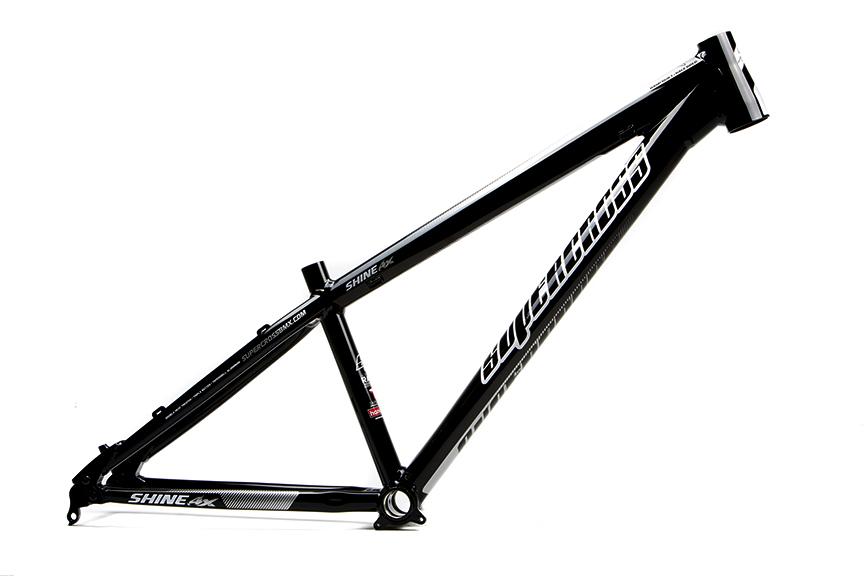 The top and downtubes are custom shaped and butted Easton® ULR 7005 and use our unique shaping to keep the frame strong and light.
The Headtube is a 1 1/8″ – 1.5″ Tapered Integrated and the Downtube has been raised on the headtube and a gusset added to allow for extra clearance for air valves and adjusters on most of the current crop of 4x forks. The headtube is 4.5″ Tall in a typical BMX style.
The BB shell is a CNC'd 73mm wide Euro Threaded shell, and has welded on ISCG tabs so it is easy to keep your drive train straight with the minimum of headaches.
All cable routing is ran low and on the inside of the frame to keep it safe from anything kicked up on the course.
And at the back of the frame, we are using a Vertical/Adjustable dropout. By going with a Vertical dropout you are assured that your Disk Brake and Rear Derailleur will always be in perfect relation to your rear axle. But by having them be adjustable you are able to set itup as a single speed if you want and be able to dial in your chain. And for the hardcore, you can adjust your wheelbase on the multispeed to make sure that you are getting the most out of your ride for the track that you are on. There is a full inch of adjustment on these dropouts.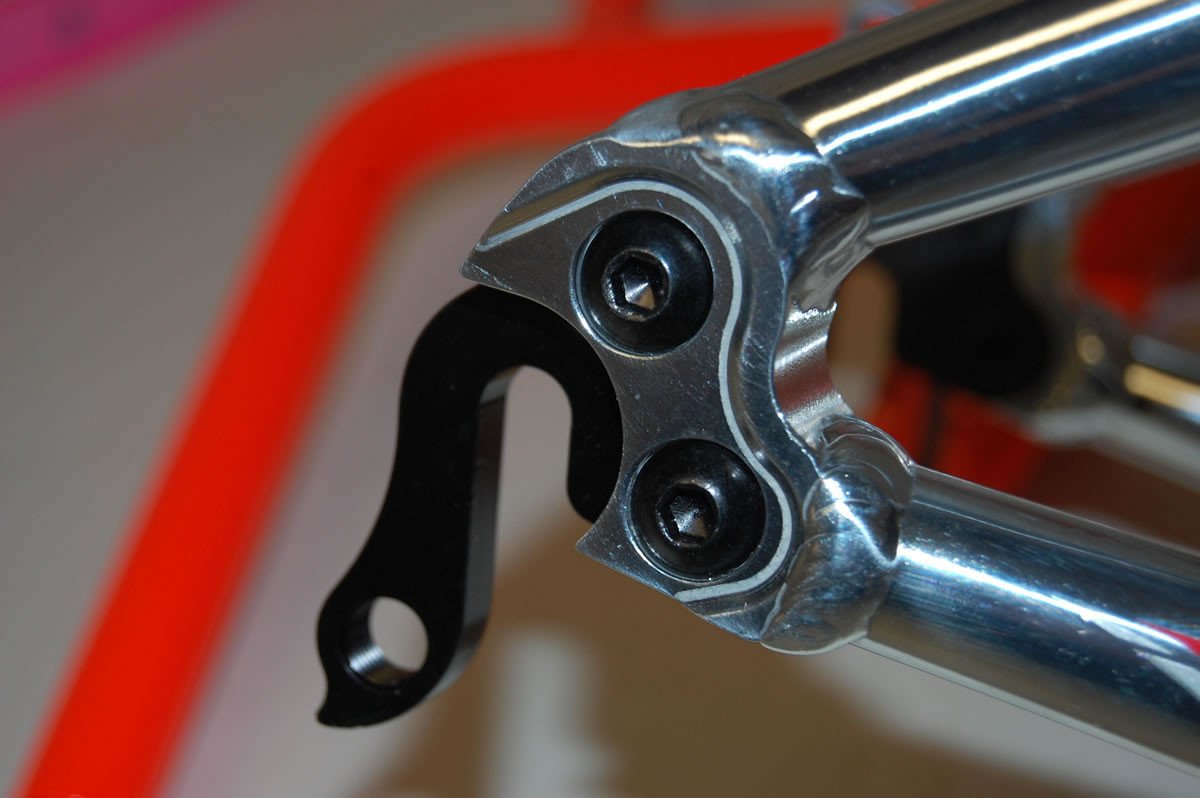 We are starting production in 3 stock 26: Wheel sizes, a Short with a 21.75″ Top tube a Long with a 22.75″ top tube and an Xtra Long with a 23.15″.

And a new for 2020 is a new 24″ Wheel Size. the 24″ Wheeled Version is designed for a 406mm Axle to Crown Fork.
Price: $699.95