Back in November we posted an article teasing the release of this sick DegaTEQ collaboration between Rios Toy Designs'  and QUICCS! Well new it's finally set to release this Friday January 22nd!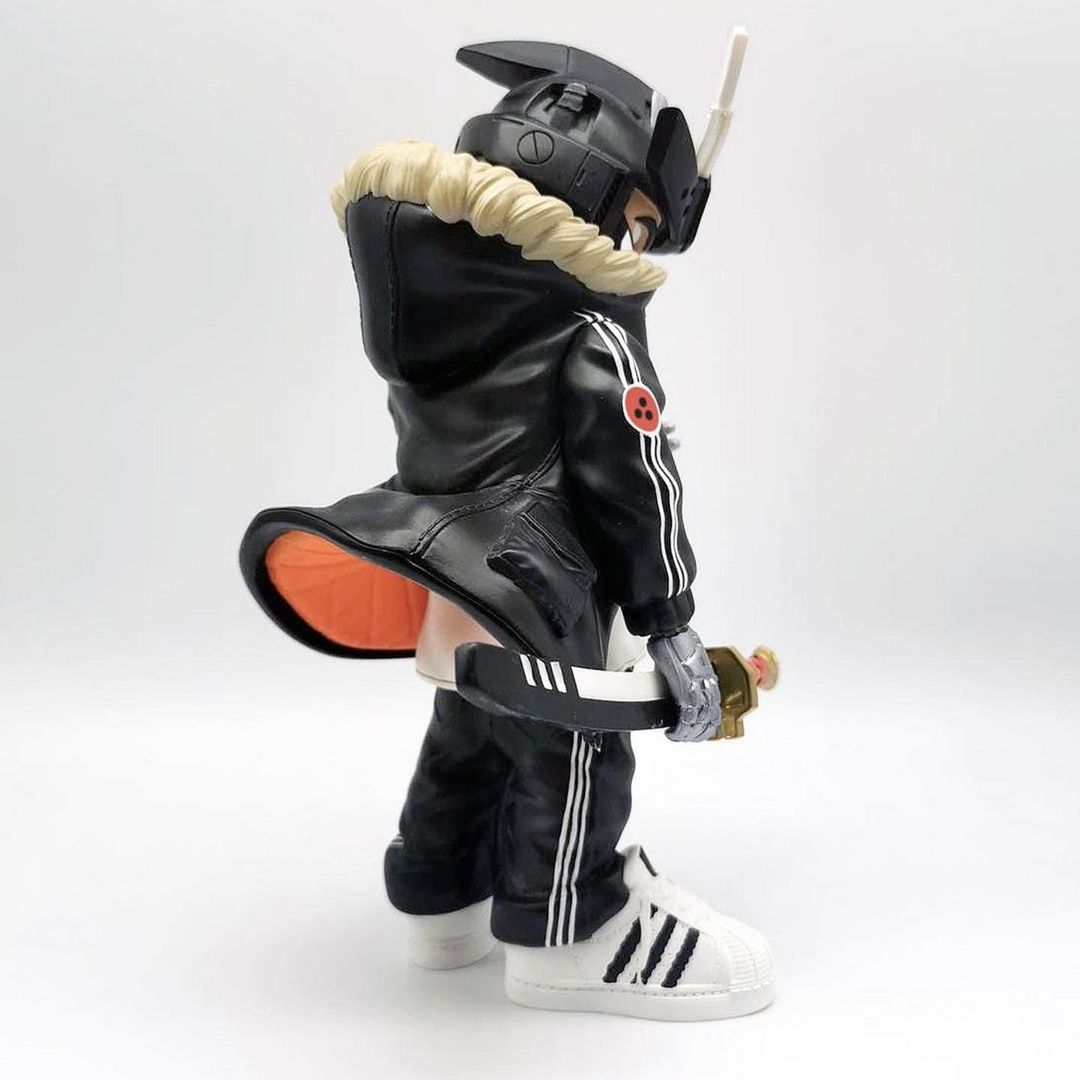 About DegaTEQ:
In the not too distant future, a time warp will pin TEQ63 and Dega against each other, resulting in an epic battle over supremacy. At the end of their legendary fight, TEQ63 will stand victoriously. Because he is impressed with his adversary's honorable spirit, he will fuse Dega's body with his own technology, spawning the perfect union between man and machine, calling itself "The DegaTEQ!"
Mark your calendars for this Friday, January 22 if you want to own this monumental crossover 7″ resin toy! Not a Preorder! Stocks are ready to roll out both coming from Manila x South Bronx 🏴‍☠️
Stay tuned for more information about the final drop. See you on the other side fellas! ☠️ We bleed three stripes LEGIT 🖤///🏴‍☠️

~Quiccs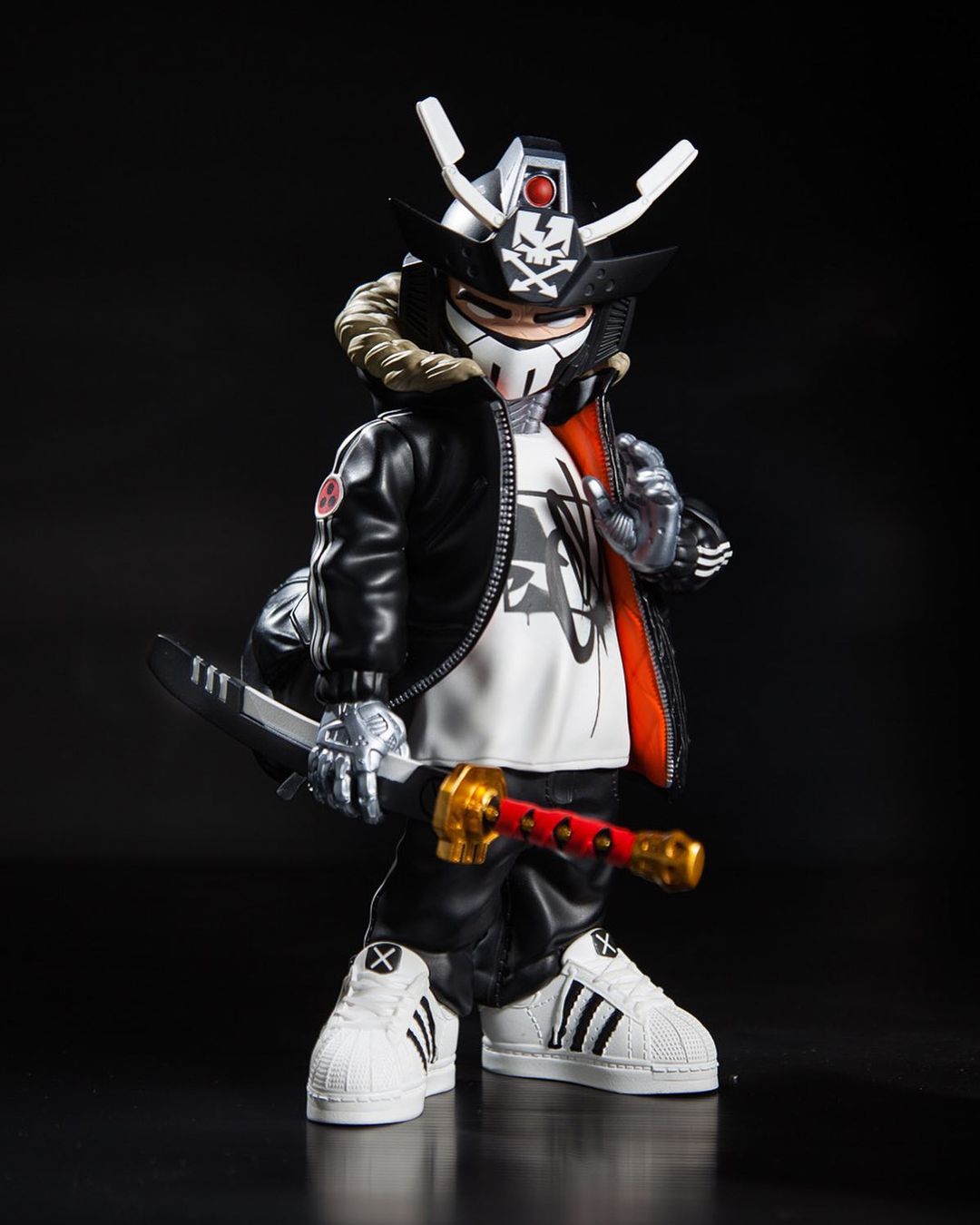 The 7″ figure is a blend of the two characters with Blade's outfit + gear infused with TEQ63's signature black, three-striped style. The DegaTEQ's helmet features a stylized set of horns, resembling folding knives. Blade's hands are replaced with robotic ones. This piece is FIRE!!!
The Dega's Dead resin art toy (7″)