Back in September of 2021 Kourtney Kardashian took some pics on a SE Bikes Blocks Flyer on IG! That post got 1.9 Million likes by her followers on IG and it was featured on multiple websites. That's A LOT of exposure for BMX and the Bike Life movement.
Now Kourtney K. Didn't just hop on a bike because her man Travis Barker loves BMX. Nah, She's been riding bikes for years. You can find several photos of her bike riding with a simple Google search. But she's definitely cruising on a SE thanks to Travis who has the hook up with SE Brand Manager Todd Lyons.
Is This A Good Thing For BMX?
Heck yeah! Just one post from somebody as popular as Kourtney Kardashian gave BMX and of course SE Bikes great exposure. I'm sure her post inspired a few people to get back on a BMX bike. And she definitely inspired girls and women to get on a BMX or any bike for that matter. That's how promotion works lol! Brands pay big dollars to get even a mention on celebrities and popular influencers social media pages.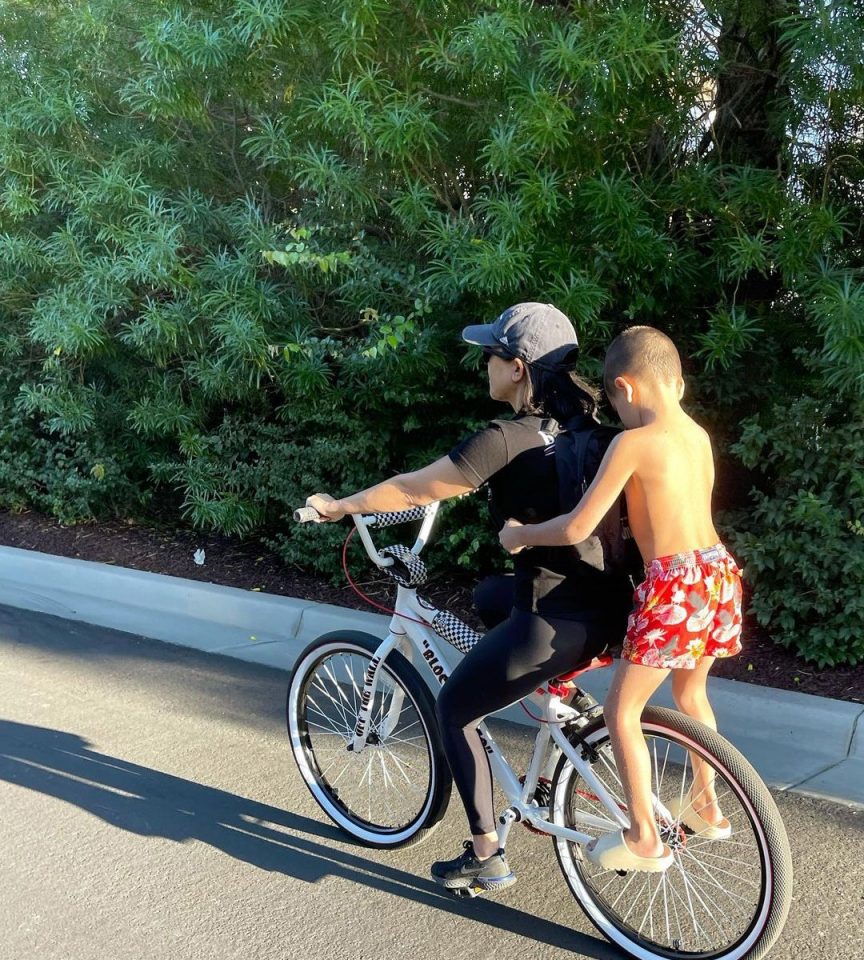 Will It Lead To More People BMX Racing?
In this particular case, I doubt it. BMX is more than racing, it's a lifestyle. Seeing Kourtney K on a BMX bike is totally more about the lifestyle side of the culture. Now if She took a pic on a BMX race bike or she was spotted at the BMX track with the fam. That might give a little boost to the BMX racing side of things. But the reality across the board in all sports is, there's a smaller percentage of people who actually compete and a way bigger percentage of people who do it for recreation.
Conclusion
I don't have a problem with any famous person riding or posing on a BMX bike. And neither should anybody else! If it helps to grow any aspect of the sport or any aspect of the culture, I'm all for it! I'm all about getting more people on bikes period! So it's all good in my opinion. I'll be posting more famous folks on BMX bikes in the future, stay tuned.