Huffy Bicycles continues it's move back into making legit looking BMX bikes with the Symbol!! This is their entry level and super affordable 26 inch BMX freestyle bike made for riders 13 years old and up! It features chain tensioners, euro bottom bracket, 990 style U-brakes and a integrated headset. The frame comes in a charcoal grey colorway with black decals. This Huffy definitely looks like it's ready to shred!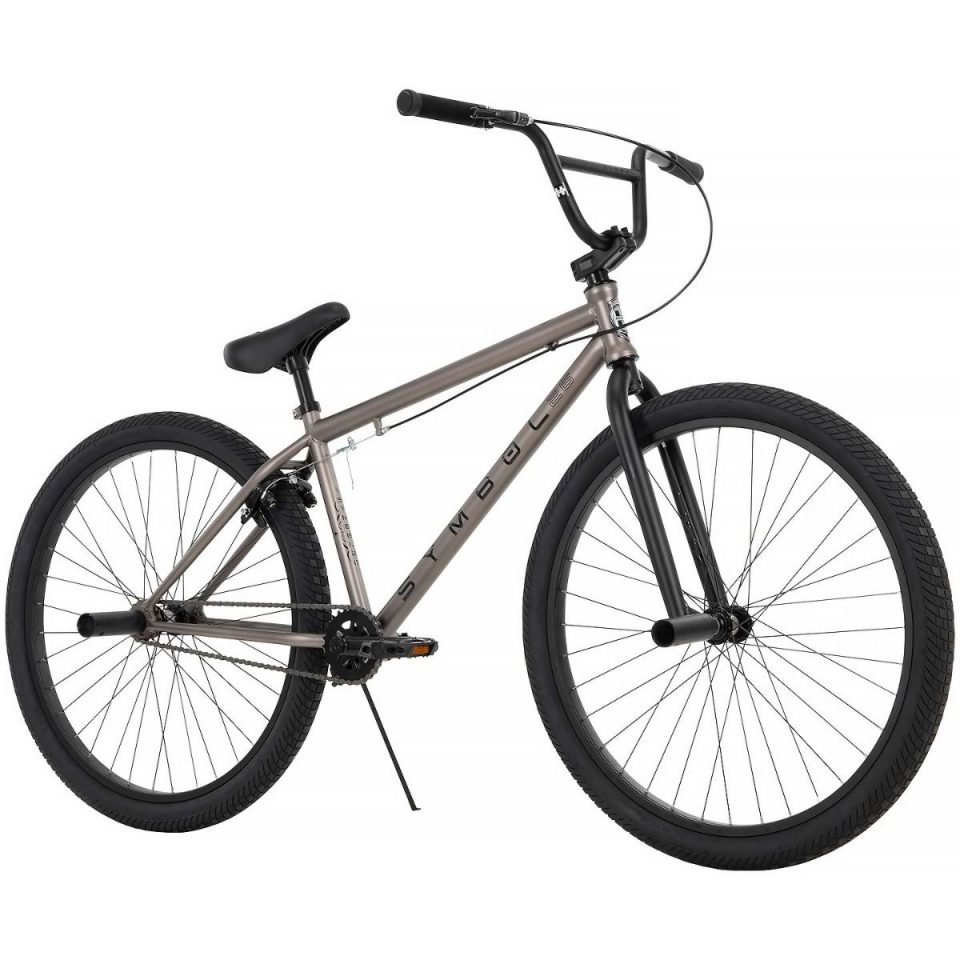 Now keep in mind that this is an entry level freestyle bike meaning the parts can only take so much abuse. The frame is also made of steel so you'll have limitations on how hard you push the bike. But it's perfect for a beginner of casual rider and the parts can be upgraded.
Specs:
FRAME: Huffy Symbol – 26″ FS – Grey
TIRES: 26" x 2.1"
GEAR RATIO: 25/10 gearing
AXLES: 10mm front, 14mm rear
HANDLEBARS: 6.5" x 30"
TOPTUBE: 22″
CHAIN STAY: 16.8″
SEAT TUBE LENGHT: 15″
HEADTUBE ANGLE: 71°
SEAT TUBE ANGLE: 72.5°
BOTTOM BRACKET DROP: 40mm below axle line.
Let us know what you think about the Huffy Symbol 26″ in the comments below!