Comics: TOOL-BOI by Robert Garrett Illustrated by Juan Manuel Frigeri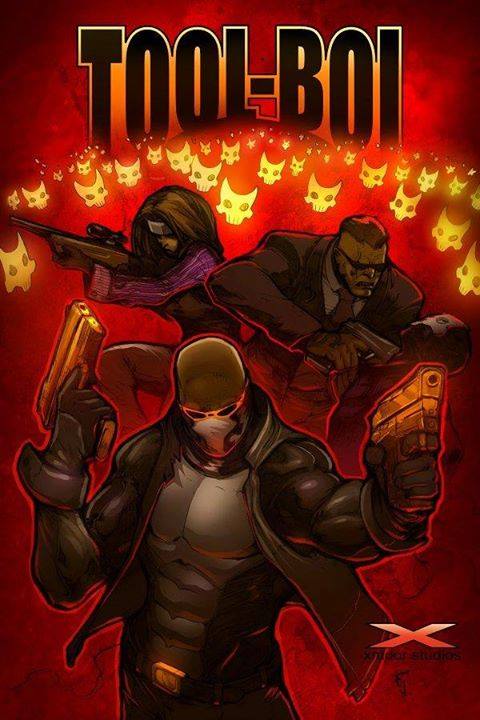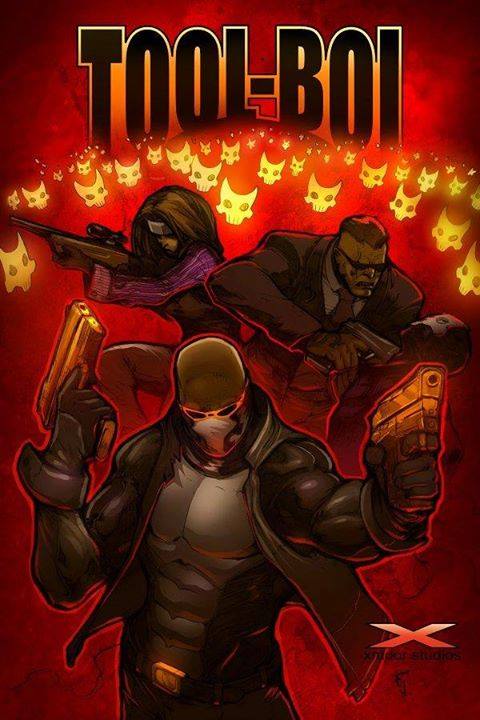 New Jersey writer, comic book creator, owner of Xmoor Studios and friend to SugarCayne.com Robert Garret just released a new comic he created called Tool Boi! I'm loving the way the cover looks, check out the offical description of the comic below:
Ameir was trained since he was a child to be a killer existing in a world of death. He was chosen to follow the path of the world's greatest assassins… On this plane of existence, those who embraced the shadows were in charge and breaking your contract with them could mean the termination of your life. Framed against an alternate reality Earth in the streets of New York, Washington and across the globe we are plunged into Ameir's world And the men who aspired to make a monster – a cold-blooded, ruthless killing machine, disturbing, edgy and unflinching. Ameir has grown up a disciple of the EBONATI a guild of faceless enhanced assassins responsible for some of the world's most spectacular and daring executions
Totally Rad Illustration by Jay Reed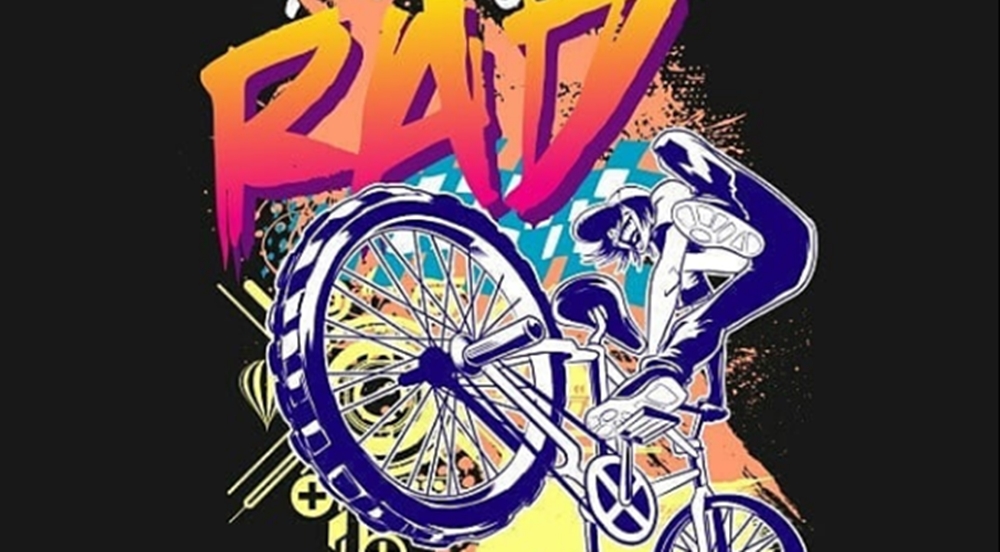 One of our favorite Designer/illustrators Jay Reed recently dropped a dope BMX inspired illustration called "Totally Rad" on his IG page!. It's a modern day take on the classic RAD movie poster. Jay Kept the font similar to the original but this time he has a kid doing a tail whip with some cool graphics in the background.
This joint had us hyped!! Hopefully Jay will be doing more dope BMX pieces! You can follow his IG below
Raleigh Nelson Vails Inspired "Teaba", Frame Art By Zephyr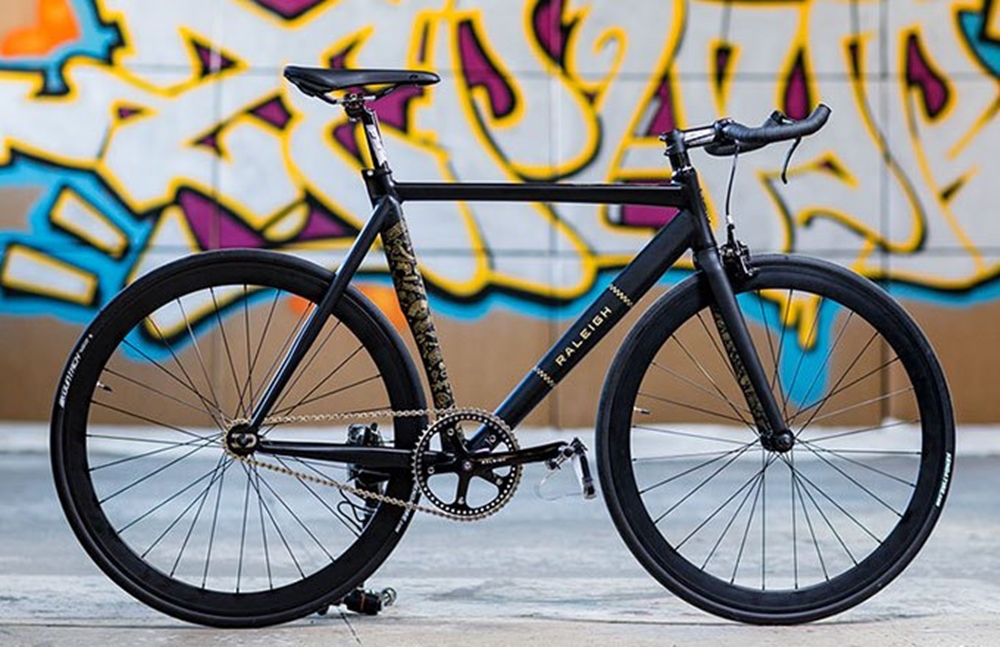 We're loving this new Nelson Vails inspired  fixed gear/single speed complete called "Teaba" by Raleigh.
PRESS RELEASE
"Designed for street riding and track racing, the Teaba is a fixed gear single speed steel bike with higher-end componentry for serious riders. This bike boasts a lightweight alloy frame, carbon fork, FSA stem and seat post, and fixed free capabilities (to run as a single speed or fixed gear), as well as removable brake hardware/cable guides for a clean, finished look. The Teaba comes with bullhorn pursuit bars and toe clips (for legal racing), an extra set of riser bars to swap out for riding around town, and extra brake levers and grips."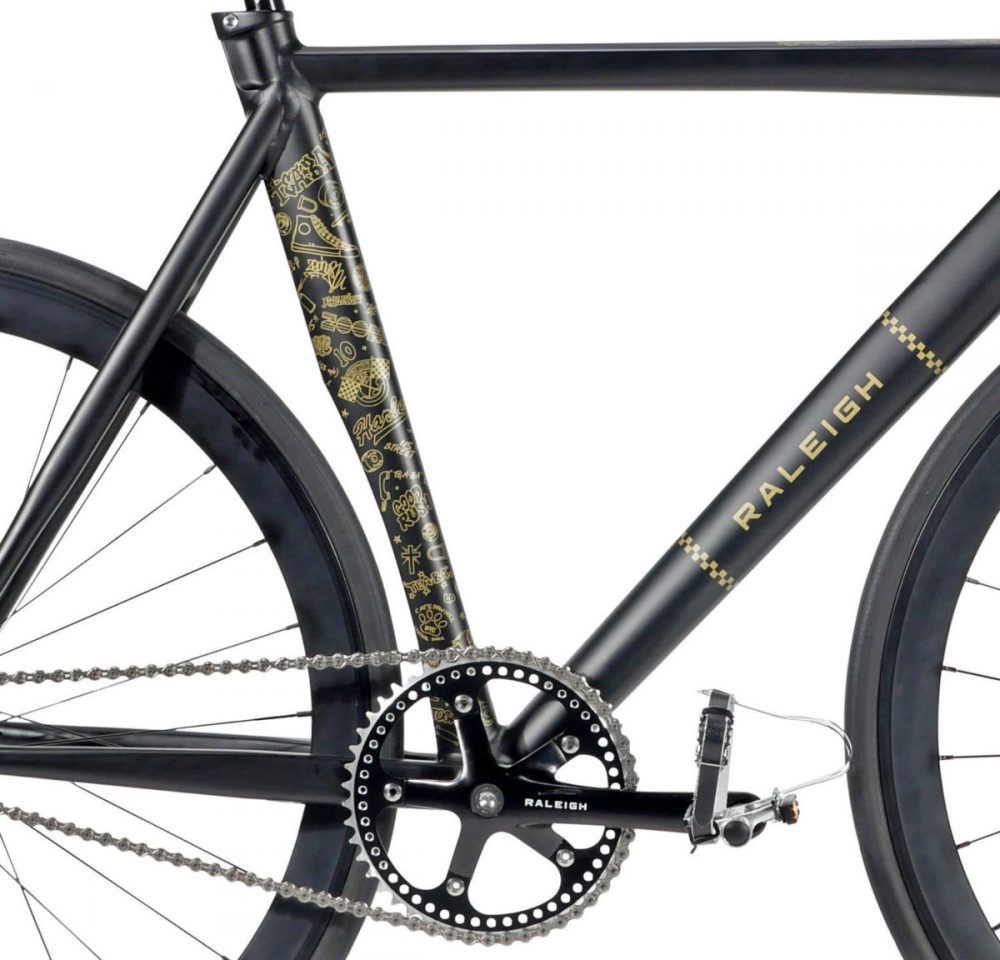 "The Teaba was inspired by Nelson Vails—the first African-American cyclist to win an Olympic Medal in cycling. Created by Raleigh in collaboration with Nelson and his best friend, famous graffiti artist, Zephyr, the Teaba's story actually takes place before Nelson's Olympic days when he rode fixed gear bikes as a messenger in NYC."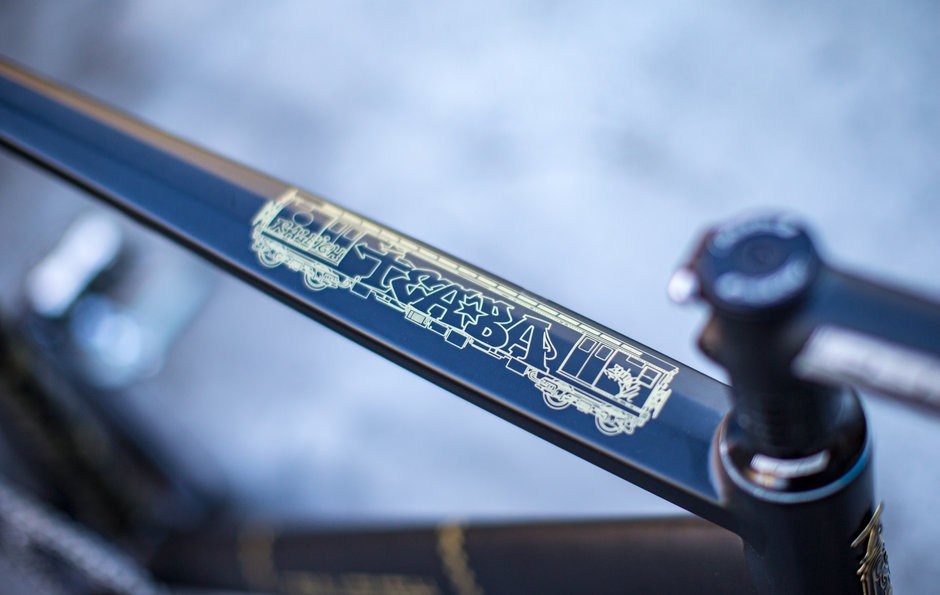 "The frame features unique top tube art and meaningful original illustrations by Zephyr including Nelson's signature Converse Chuck Taylor Hi Tops, an iconic dime (what Nelson used to call his messenger service for the location of his next job), the flags of the Checkered Cab (onto which Nelson grabbed bumpers to catch rides), the notorious TOGA bike shop (where messengers hung out), and Cat's Paw Hill in Central Park (where Nelson and the crew met to ride and skate), among others."
Below is a series of video Raleigh produced featuring Nelson Vails and Zephr talking about the Teba and their early days in NYC

Kid Carvers & The Backyard Bike Bandits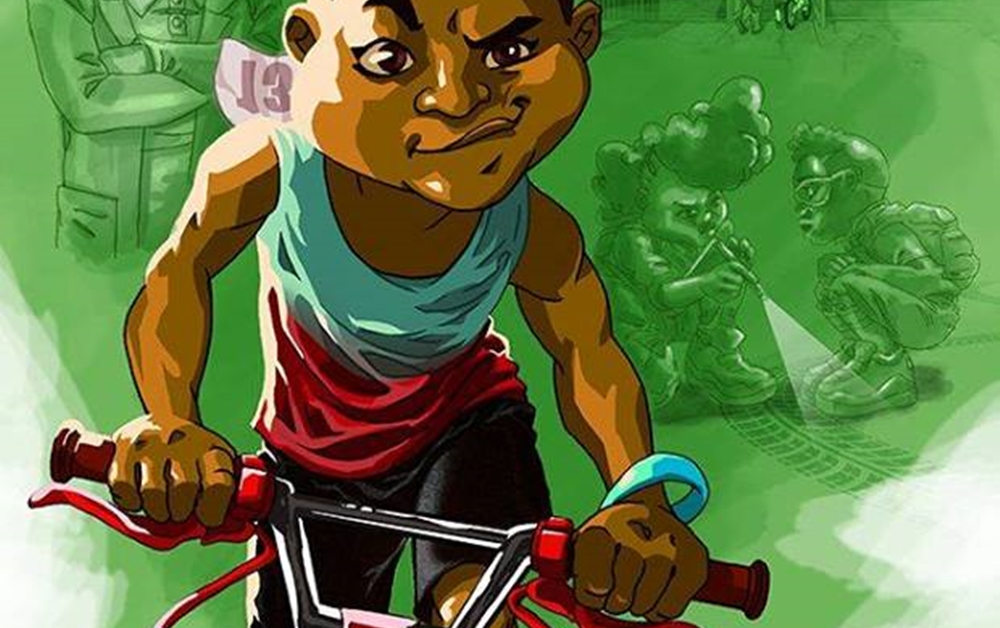 133art released the cover to volume #2 of the their comic book series Kid Carvers & The Backyard Bike Bandits and had to share it with you!! We got the co-creator of the comic, Jason Reeves of 133art to let us know all about it!
"So Kid Carvers, named for one of Black history's great polymaths Gorge Washington Carver, is our contribution to the Black Speculative Fiction movement. It is first, an all-ages action adventure about genius twins Marley & Charlie Carver, who in the wake of a rash of bike thefts in the neighborhood decide to take matters into their own hands, and solve these crimes. The become junior detectives, using their brilliant minds and gadgets to unravel the mystery of the Backyard Bike bandits. Its a childhood romp through the city of New Orleans(where I'm from), that's one part Goonies, one part Scooby-Doo, last part Doctor Who."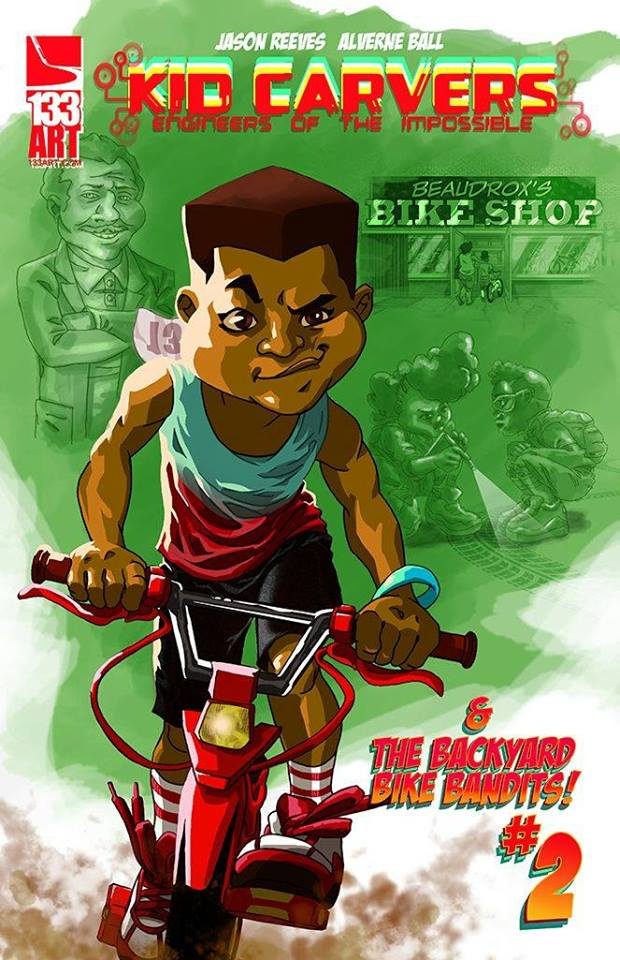 "At the same time, Kid Carvers is our statement to the masses, Black kids and kids of color can be their own heroes, they are brilliant, and when they put their heads together they can solve the problems that challenge us. Doing a ton of conventions in the past few years, we saw that there were few, if any, all-ages books that the kids could take home with them. As much as we love our rated pg-13 and mature style comics, having to tell parents that maybe this book or that was a little too old for their little ones, was a problem for us. Alverne and I remember being inspired to create from the comics we got to take home and consume as kids and we wanted to provide that. So we set out to fill that need as we saw it, and Kid Carvers was born."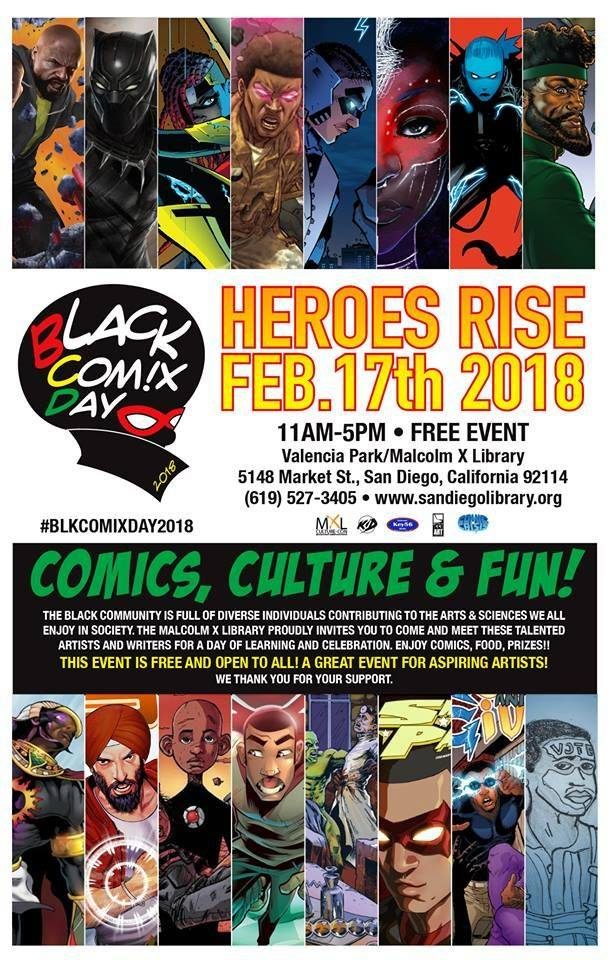 "In issue #2 (which dropps Saturday Feb. 17, 2018 at Black Comix Day in San Diego:
the twins are deep into their investigation and we introduce a few new mysterious characters, like Dr. Lance Beaudrox. The twins' is the prime suspect and owner of Beaudrox's Bike Shop. And we also get to flashback to a New Orleans before Hurricane Katrina, when all the kids including Joe Carver (the twins' Dad) raced their bikes in the Crescent City Cross!"
Pre Order your copy of Kid Carvers & The Backyard Bandits HERE