Tommy Zula (@1DkTz) DK Bikes Edit #BMX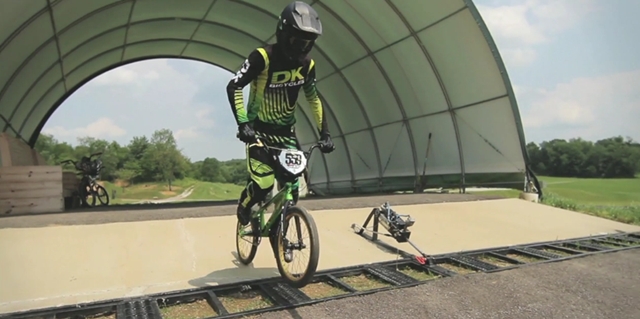 I saw this cool edit of Elite Pro BMX racer Tommy Zula's summer riding and training for DK Bikes! The video show Tommy getting busy on the track, trails, park and he's got major skills at each spot (Riding starts at the 2:00 mark)! The video was filmed at Truth & Triumph Tattoo in Dayton, Ohio and at Ohio Dreams in Mansfield, Ohio. I have to take a trip on the Ohio and check out the scene there 4sho!!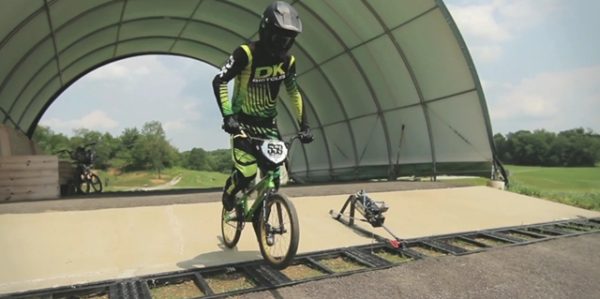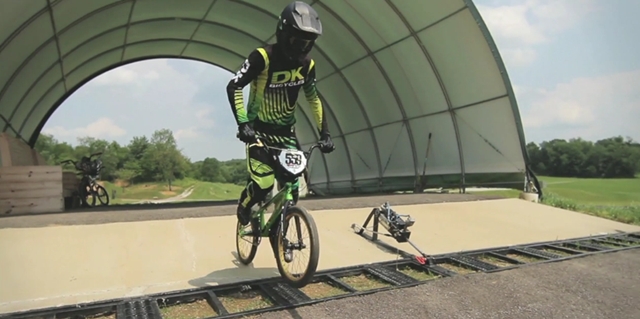 ABV Movie CAE BMX Race Indoor Highlight Video Edit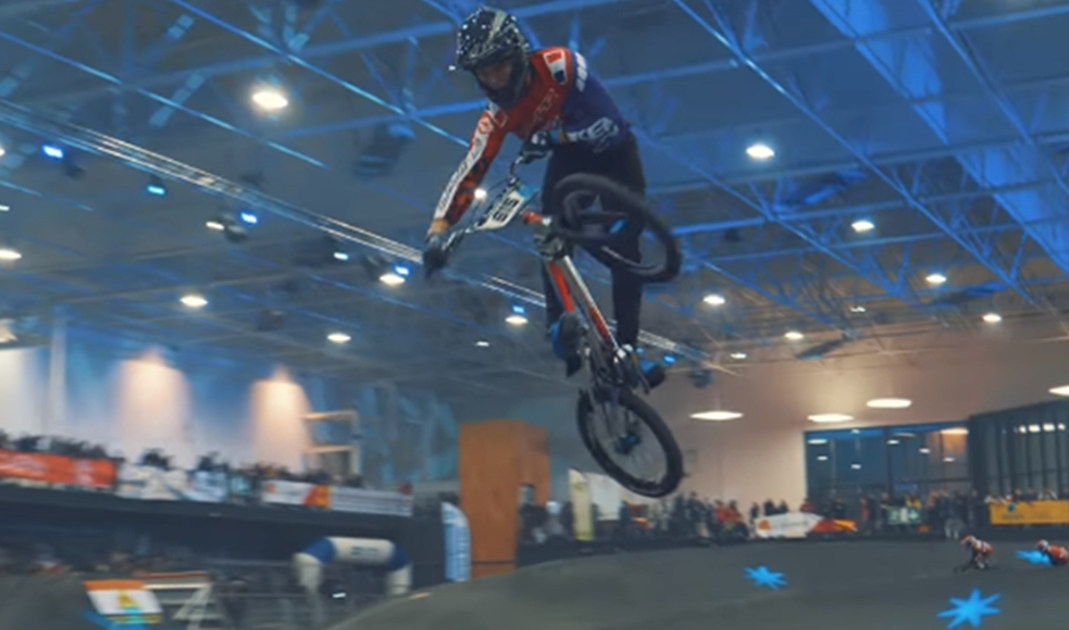 Antoine Bronval of ABV Movies made another sick edit from the CAE BMX Indoor festival in France. Lots of great visuals and slow motion action from the Elite races. Antoine also captured some crazy crashes. Check out more great content from ABV Movies on their Youtube channel.
2 Time Olympic Gold Medalist Maris Strombergs On Rival Racing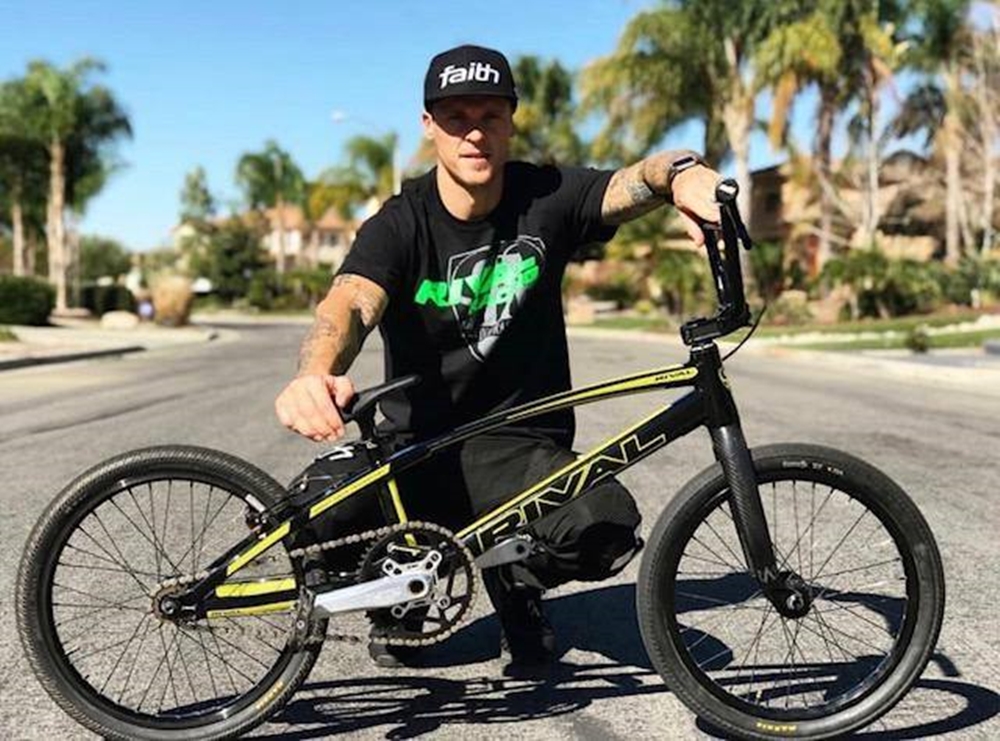 The Machine is back with plans to dominate the tracks aboard a Rival Racing for 2018!! It was officially announced last week in Rival Racing's press release. Check it out below!
"Rival Racing BMX is extremely honored and excited to announce the sponsorship signing of "The Machine" Maris Strombergs to their 2018 Factory Team effective immediately. Strombergs, the 2008 and 2012 Olympic Gold Medalist, needs no introduction to those with even the most basic of BMX race knowledge or history of the sport. We thought about listing all of Maris' achievements in this press release but feared the internet doesn't have enough bandwidth capabilities for that length of accomplishments. So here's the abbreviated time line: at 2 yrs old he was the fastest kid on a tri-cycle in his neighborhood back in his home country of Latvia. At 9 he won his first World Championship. Fast forward through his teen years where he won a bunch of other races and titles right up to the start of professional career where he has gone on to become arguably the "GOAT" of BMX Racing. He's the only Pro Racer in history that has been an Olympic Gold Medalist (he did that twice just cause he could), UCI Elite Men World Champion, European Series Elite Champion, NBL Pro Champion, and ABA/USA BMX Elite Champion. Several of these prestigious titles, he has won multiple times.
Strombergs had this to say about the new partnership, "I'm excited to become apart of the Rival family. I have liked their frames for a long time so it was a no brainer to decide to work with them. I look forward to start on this journey with Ryan and Rich and help them take Rival to new heights. I believe in this brand so watch out BMX world, we are coming!"
Rival Racing owner Rich Rice is obviously thrilled about the new addition to the brand and stated, "Signing with The Machine and getting to work with him as he maps out his plan of attack to go after another Gold in Tokyo is a huge boost as we launch the Rival brand here in the USA. I actually didn't believe Birk when he called me a couple weeks ago and told me Maris was interested in riding for Rival. Everybody knows Birk likes to joke around and at first I thought this was just him messing with me. Thankfully that was not the case and we were able to work out a deal. We look forward to supporting Maris and his goals for the future. His experience and input will be crucial for our future product development."
In just a few short months since Rival Racing BMX changed ownership and moved headquarters to the USA, the brand has been undergoing several new and exciting changes. From forming its' first USA Factory Team, to signing Maris Strombergs, to the production of the newly designed Rival frames, the addition of little guy size frames, and a couple more surprises from the brand coming down the road, it's an exciting time for the Indianapolis based brand. Stay tuned to the Rival social media pages for more news and updates. Follow us on Facebook and Instagram under Rival Racing.
For more information on Rival Racing BMX, visit www.rival-racing.com or visit us on Facebook and Instagram under Rival Racing. Or contact Rich Rice, rich@rivalbmx.com, (317)446-4889 and Ryan Birk, birk@rivalbmx.com, (317)954-5733″
Cult Brings A 24″ BMX Race Cruiser To The Game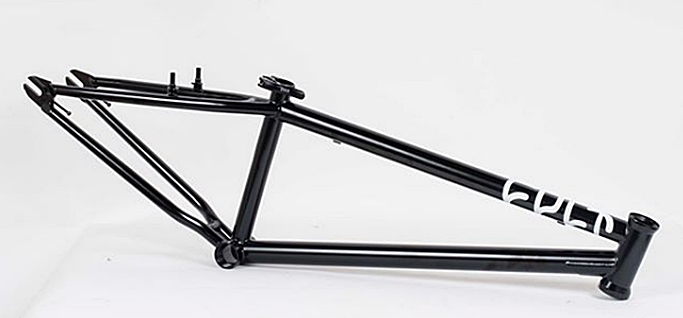 With all the excitement caused by their entry into the BMX Racing scene with their 20″ racing frame, the folks at Cult Crew will be adding a 24″ race cruiser for 2018!!
Here's what we know so far:
–Frame: 24" Race Editions (4130 Chromoly)
–Colors: Black and Silver
–TT Length: 22"
–BB Height: 12"
–Chainstay: 15-16″
–Headtube Angle: 74.°
–Seattube Angle: 70°
–Seattube Height: 10.5"
-Euro Bottom Bracket
Cult will also be making cruiser Forks and bars which will be available later in 2018.
Follow Neal Woods Instagram feed to keep up with the latest news on the new Cruiser!