Bike Life
Inspired Flow 24″ Street MTB Bike (@inspiredbikes)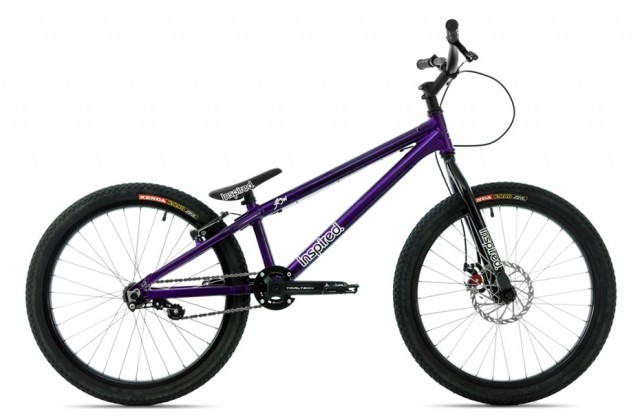 UK based bicycle company Inspired makes this cool 26″ bike called the Flow which looks like a mix between a DJ mountain bike and a trials bike. Inspired says:
The Inspired Flow 24″ street bike offers excellent value for money for new riders to the sport but also the performance and quality that even the most experience riders can benefit from. Based on the original Inspired Fourplay frame that featured in the now legendary Inspired Bicycles April 2009 video by team rider Danny MacAskill, this bike is the perfect introduction to the world of street mountain biking.

The geometry of the Flow gives riders of all experience levels and cycling backgrounds the opportunity to progress their riding ability and broaden their bike handling skills. As a first bike to learn the basics, a more focussed and finely tuned bike to help you perfect a new riding style or just a great all-round bike to have fun with, the Flow can cope with it all. The combination of short chainstays and compact front triangle mean you get a bike that both bunnyhops and spins very well and also offers a stable feel for manuals. Up front, the 73 degree steering angle and short off-set forks help with the more advanced front wheel based skills.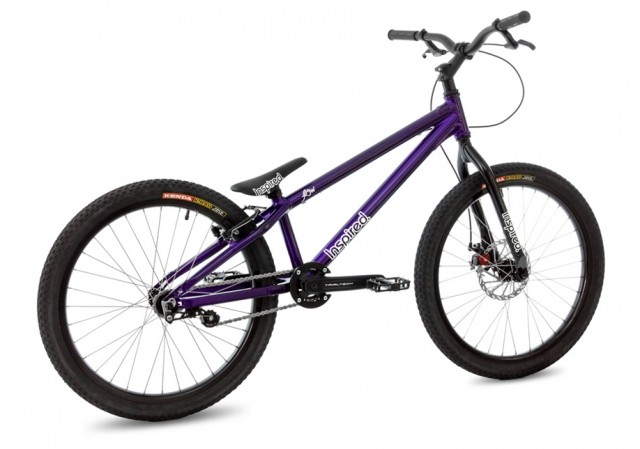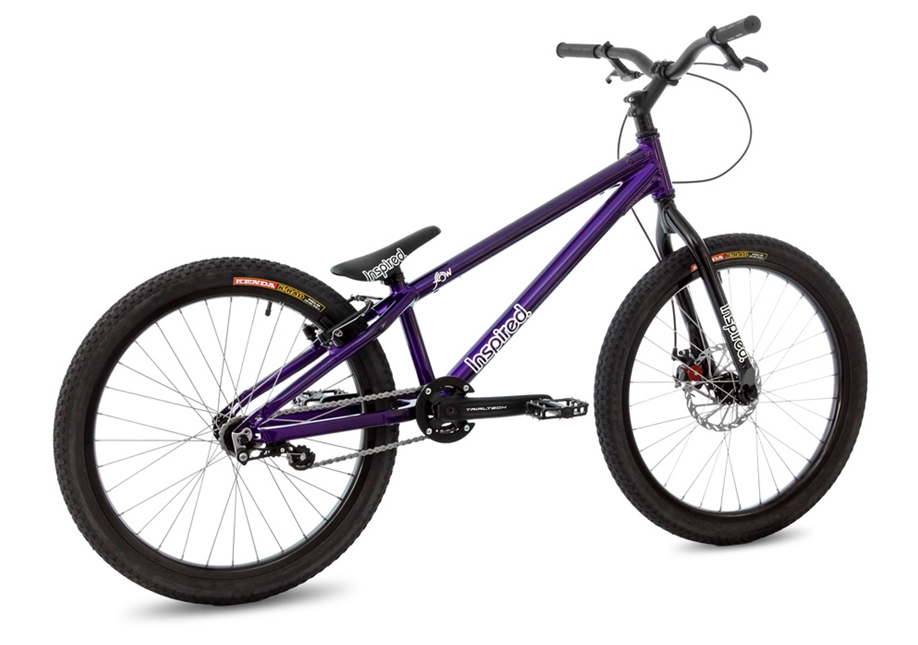 The Flow looks like a great bike to get the best of both MTB riding and trials riding without not having a seat. I'm curious to see how it rides. Plus it's cool that it's a 24″ bike.