VIDEO: Perry Teri Toys – Balloon Warriors & Cut It Out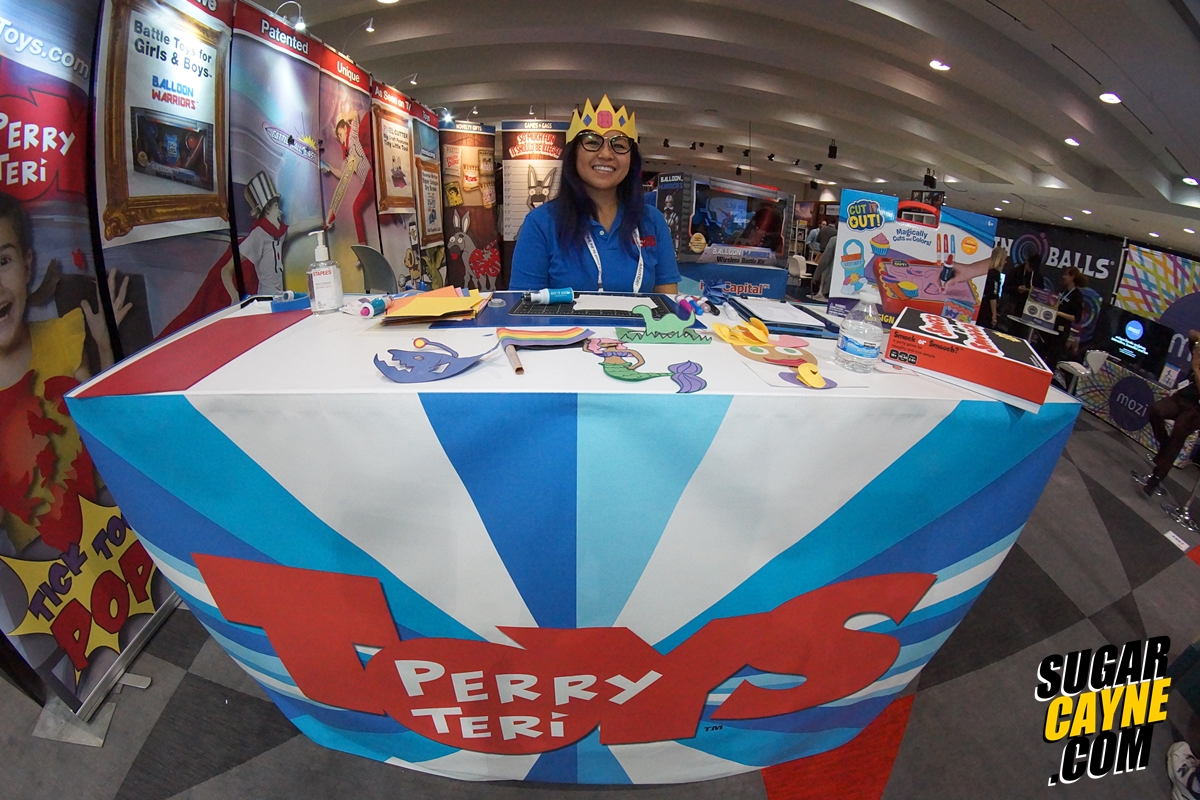 Lisa from Perry Teri Toys gave Crazy Al Cayne the update on the brand "Cut It Out" color/cut marker at this year's Toy Fair NY. Crazy Al interviewed Lisa back in 2015 at Toy Fair NY when they first launched the "Shape Shark" which is now called "Cut It Out" Today you can find "Cut It Out" in Toys-R-Us and Michael's to name a few. Lisa gave us a quick demo of Cut It Out too! Next Crazy Al  got an exclusive look at the new "Balloon Warriors" game that's coming out later this year. Check out the video to see how it works.

About Perry Teri Toys:
"Perry Teri Toys LLC is based in Sunny Florida. We love to design toys, discover new ways to play and see parents and children enjoy playing with our works. And we're exceptionally good at bringing new innovations to life.
We won the Top Prize on Good Morning America's Shark Tank Your Life! Shark Daymond John selected our Patented ShapeSHARK as the winner. We launched under the brand Cut-It-Out! The Cut-It-Out has also won awards and sold in mass at Barnes & Noble, Toy-R-Us, Michaels and Specialty including Learning Express."
For more info visit PerryTeriToys.com 
CZARFACE x CONCRETE JUNGLE – Resin Figure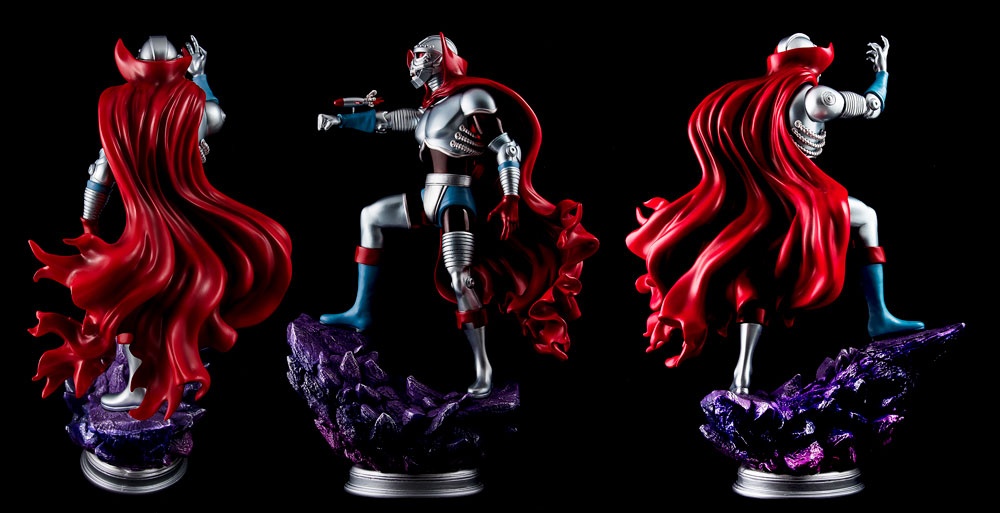 Fresh off his "Blue Flowers" Dr Octagon figure, Steven Cartoccio of Concrete Jungle is back at it with his next toy figure collabo!! This time, he creates the almighty CZARFACE resin figure!!! The new figure stands at 13.5″ tall and features 2 replaceable magnetic arms, comes signed/numbered, and is limited to 200 pieces worldwide.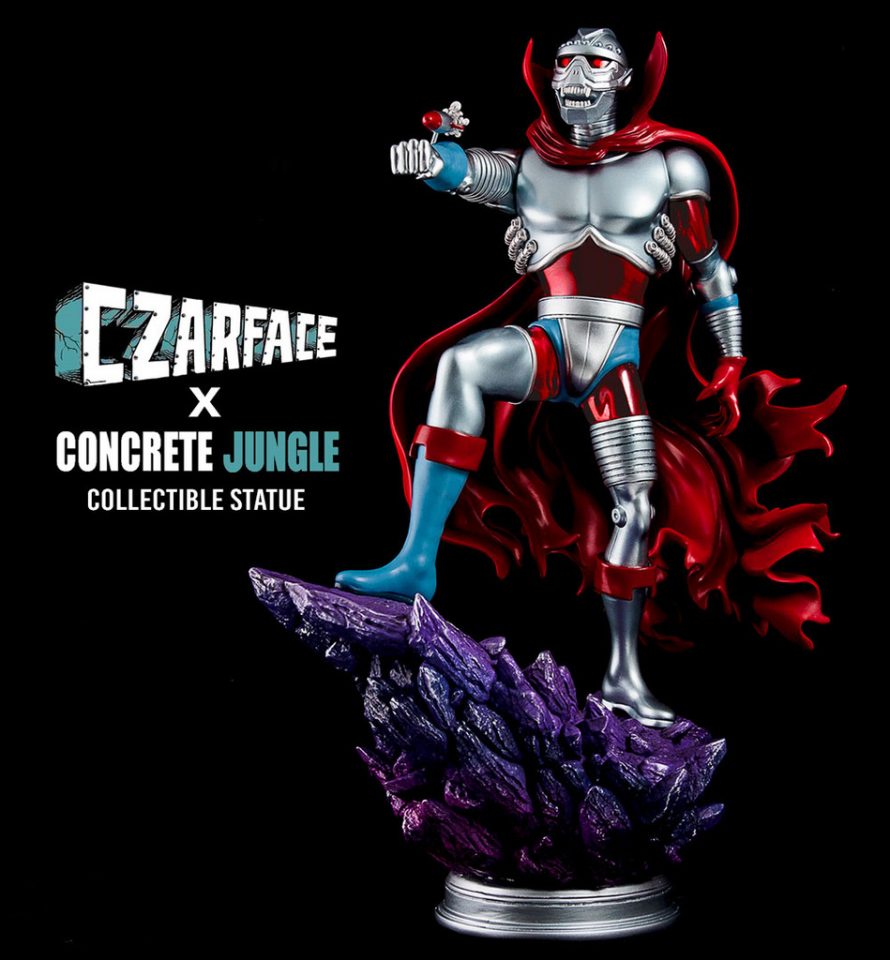 The CZARFACE figure has been available for pre order since June 7th so if there's more left you better hop on it quick!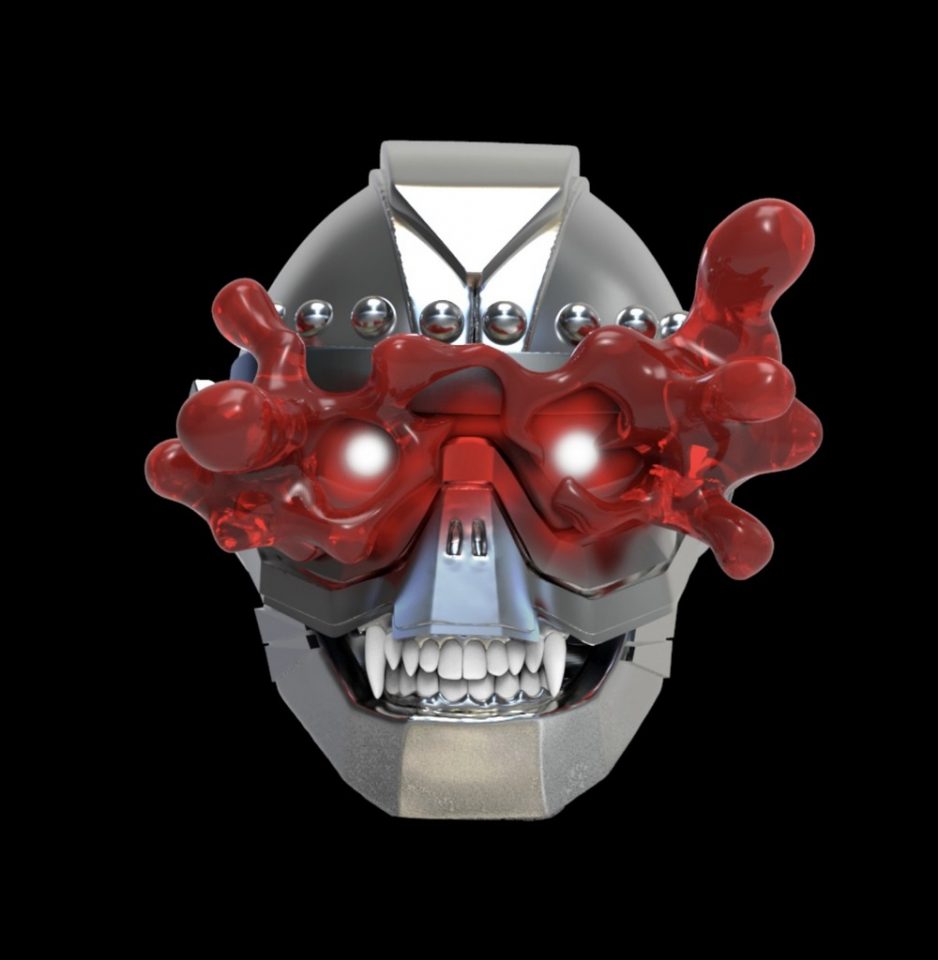 In case you didn't know  CZARFACE is a hip hop supergroup formed in 2013 by underground hip hop duo 7L & Esoteric and Wu-Tang Clan member Inspectah Deck. They released their acclaimed debut studio album, Czarface, February 19, 2013. The album was followed by Every Hero Needs a Villain in 2015 and A Fistful of Peril in 2016, both of which were also praised by critics. They just dropped an new album called "Czarface Meets Metal Face", a collbo with MF Doom. Check out the stream below.

Bat Boy Vinyl Figure by Bounce x VTSS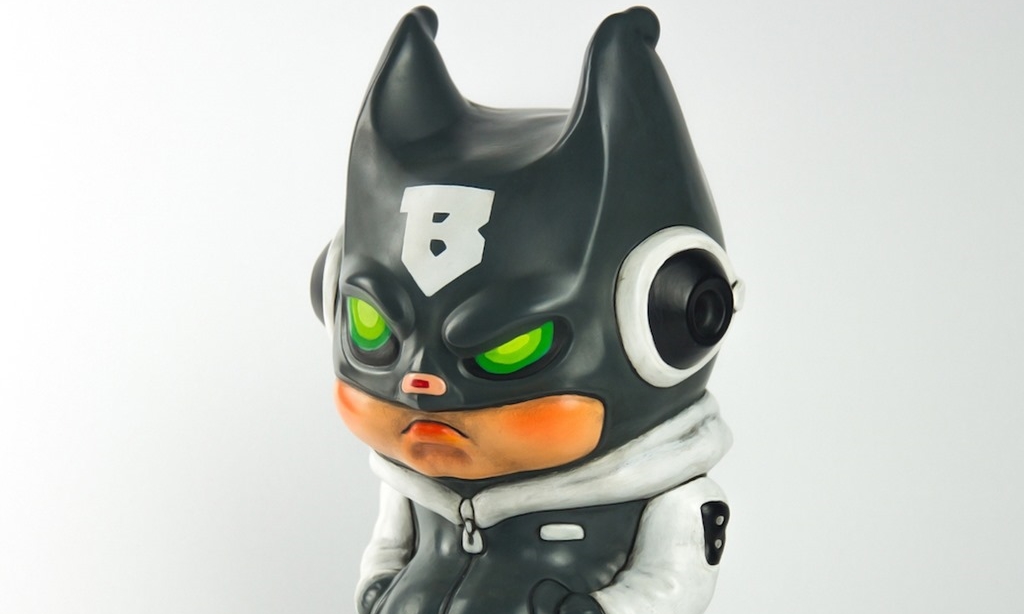 We're loving this new Bat Boy vinyl figure created from the mind of graffiti artist Bounce! There are only 200 pieces of the 8.2 inch tall figure available worldwide at $100 a pop and they're gonna go like hot cakes 🙂
About Bat Boy:
"Taiwan famous graffiti artist Bounce is releasing his newest vinyl art toy with VTSS. The new piece is named "Bat Boy", which is based on bad boy concept actually and focus more street style with hoodies and headphone. The "B" on his forehead stands for Bounce but actually you can say it stands for Bad too. Bounce wants to show his style with more possibilities but also still keeps all his famous icons." ~ VTSS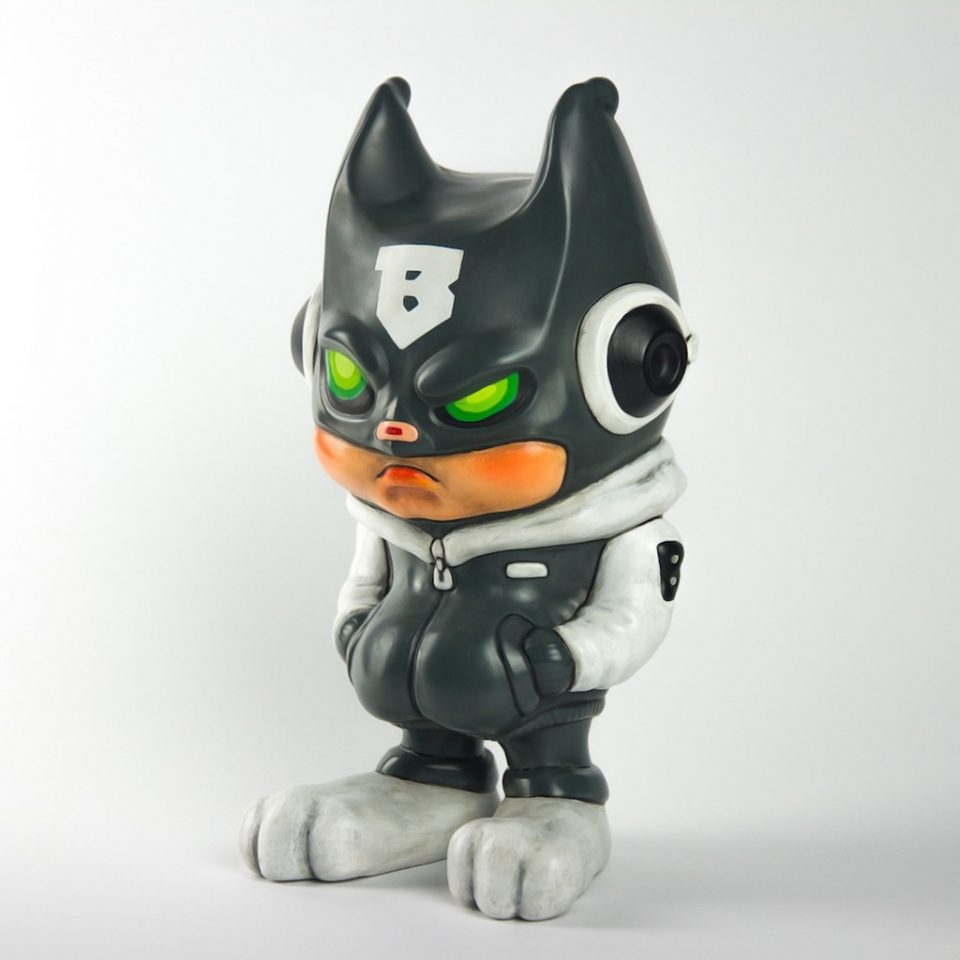 Benson Wong x Steppyplus – Stepo The Explorer – Figure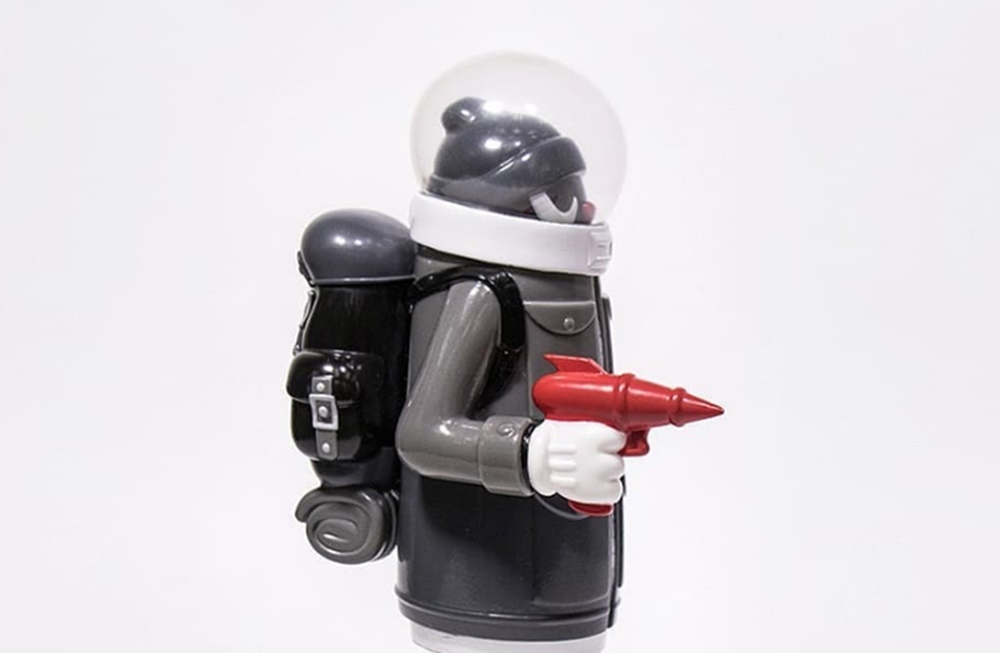 Hong Kong based designer Benson Wong linked up with space-age bag maker Steppyplus to create the Stepo The Explorer vinyl toy figures. The urban style inspiration of the figure is what caught our eye on this figure so we had to share it with ya'll!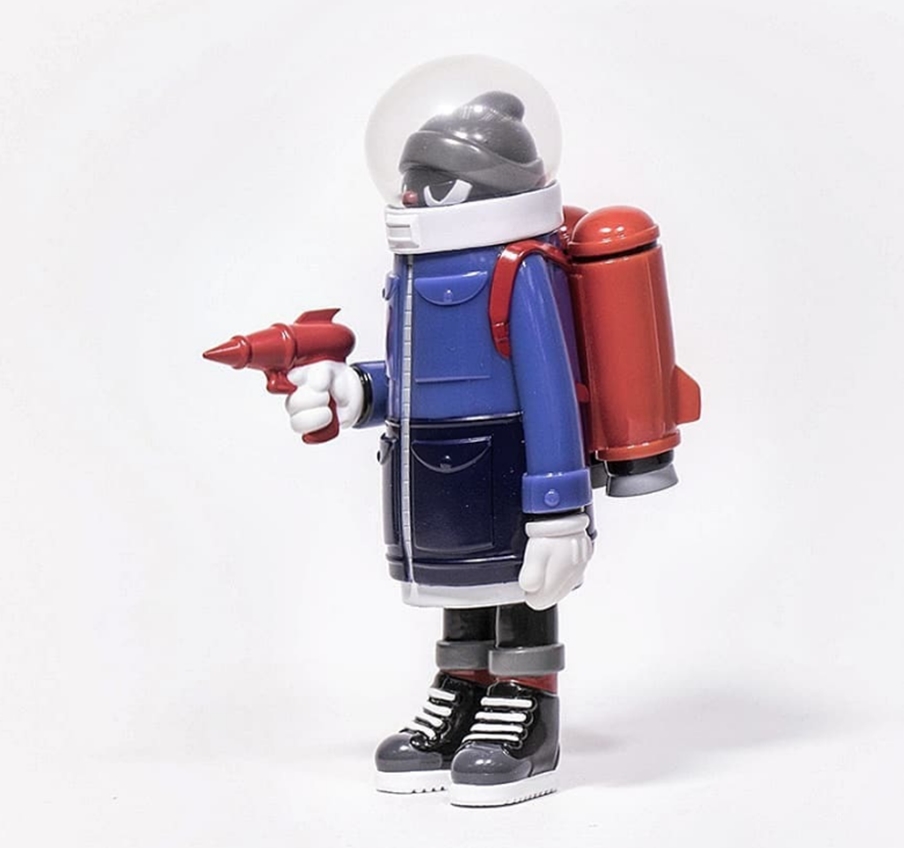 The figure comes in two editions, "Backpack" and "Rocketpack". The both editions stand at 7 inches tall, they are hand painted and they come packaged with a header card & Polybag. The figures also feature a vintage astronaut helmet and ray gun, just in-case things get hectic on their outdoor space exploration. 😉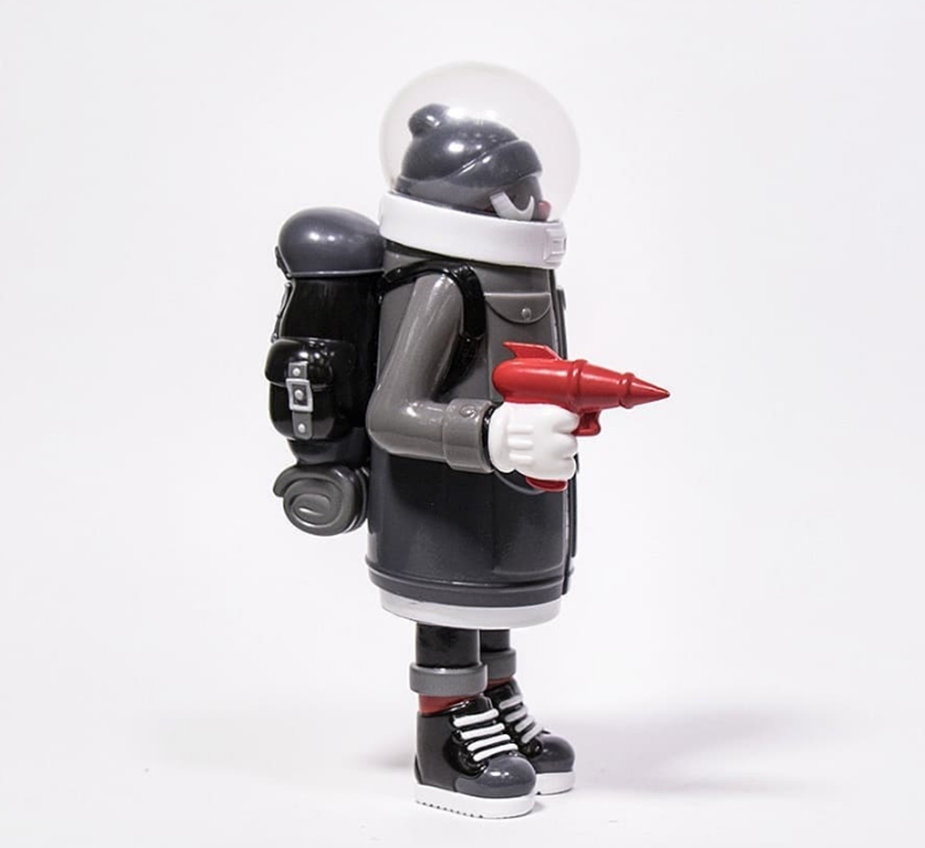 About Stepo The Explorer:
Steppo is an anonymous outdoor space explorer that represents the adventurous spirit of his creator Steppyplus.
Steppyplus is a subdivision of Steppy, one of the leading urban lifestyle channels in China & known for it's keen focus on design and the manufacturing of innovative lifestyle products.