Top 10 BMX Racing Websites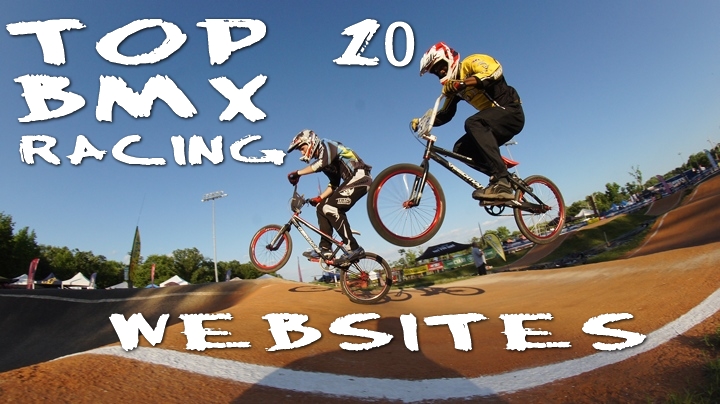 If your looking for the best websites that primarily focus on BMX racing I compiled this list below! These are the 10 best websites that cover Bicycle Motocross Racing in no particular order…kinda ;)!

USABMX.com:
This is the website for the one and only BMX Racing sanction in the US! If your looking to start racing BMX you need to check out this website, join USABMX and become a member. USABMX.com has everything you need to know about BMX Racing from becoming a racer to even starting your own track! All of the 300+ tracks in the US & Canada, race results, race schedules, rider points, membership info and race reports from the national events are listed on this site.
BMXMANIA.com
This is one of the longest running BMX racing news websites in the game! Jerry Landrum travels the world to bring you the latest news, photos and results from all the big BMX races. Definitely a site you need to check out every week
BMXNEWS.com
Another BMX Racing specific website that's been in the game for a long time! BMXNEWS.com is one of thee most up to date BMX Racing new websites out there that not only delivers the latest news, trends, race results and amazing photos, There's even a podcast hosted by Mr BMXNEWS.com himself Mike Carruth!
FATBMX.com
This site covers all things BMX but they have a pretty awesome section Dedicated to BMX Racing. What I like about it is they'll cover racing topics you wont see on other BMX racing websites. A lot of internationals racing news and results along with BMX Nationals coverage from the states. They mainly cover the pros races/results
BMXULTRA.com
This is one of my favorite sites to visit! BMXUltra covers the international BMX Racing scene, primarily in Australia where they're based. Lots of product release news and reviews, tips, interviews and photos. They even have a team and their own event called the BSX which is awesome!
VINTAGEBMX.com
The world famous BMX forum that covers all aspects of BMX but the BMX Racing Forum is where most of the activity is at. Lots of info, gossip, opinions, ranting, drama and so on about BMX racing all right here.
RAILTHEBERM.com
The best and most consistent podcast about BMX racing on the internet. They do interviews with everybody in the BMX racing industry, product reviews, tips, opinions and they have a lot of fun doing it! Definitely a show you need to subscribe to.
BMXTALK.com
Another site to keep you up to date with the international BMX Racing scene. They have lots of race video footage from the big nationals in Europe, bmx tips, forum, old sckool topics, news, bike checks, product reviews and more.
FIFTEEN
15 covers Elite BMX racing, product reviews, Big BMX race event listing from around the world and more. IT's also a great looking website!
UCI BMX
All of the UCI Elite Pro supercross races from around the world are on this site! UCI is the international sanction for BMX Racing. The site features a lot of video coverage from the Supercross and world cup BMX races, race results, rider ranking, worldwide UCI race schedule, team info and news. The UCI also handles the Olympic BMX duties so you can keep up to date with all of the BMX Olympic and BMX youth Olympic news on this site.
Now I know there has to be more websites covering BMX racing out there but these are my favorite, Which sites out the of this are you favorite? Let me know by filling out the poll below. Also if you know of anymore sites that cover BMX racing please add them in the comment section below. 🙂
Yes I know I left out Transworld but it didn't make my Top 10 (Thought of it too late) but their BMX page is great too!

USA BMX x NEW ERA Snapback Collection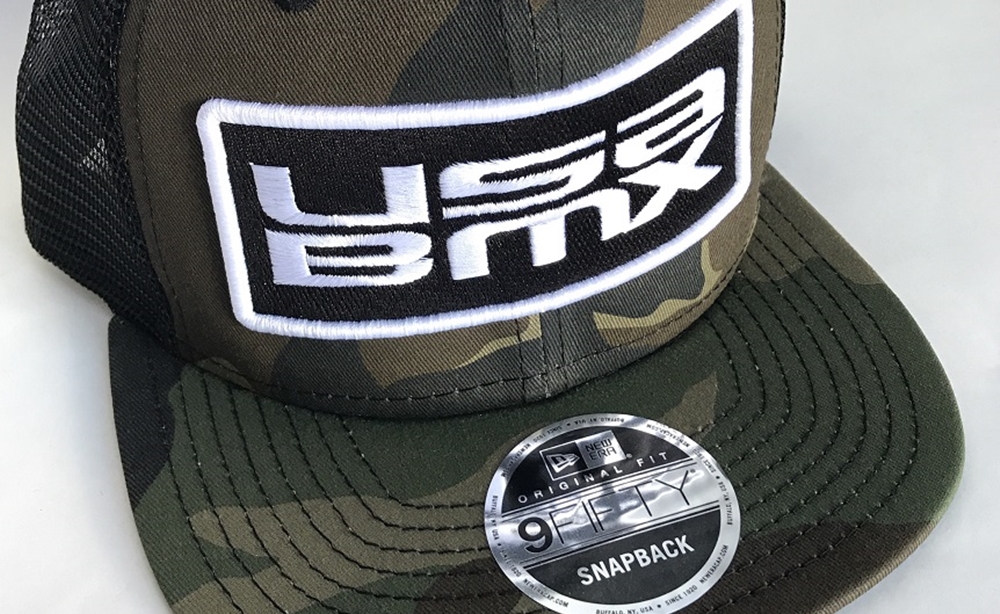 USA BMX recently announced that they will be offering a whole line of New Era apparel featuring BMX Racing inspired images and of course the USA BMX logo! We're digging their new hat collection which features the brand's logo on the New era 9Fifty snapbacks.


Our favorite colorways are the cammo, Navy/Grey and grey/silver hats!

The hats are available now on USABMXtees.com
Bike Of The Day: Standard XXL Cruiser Raw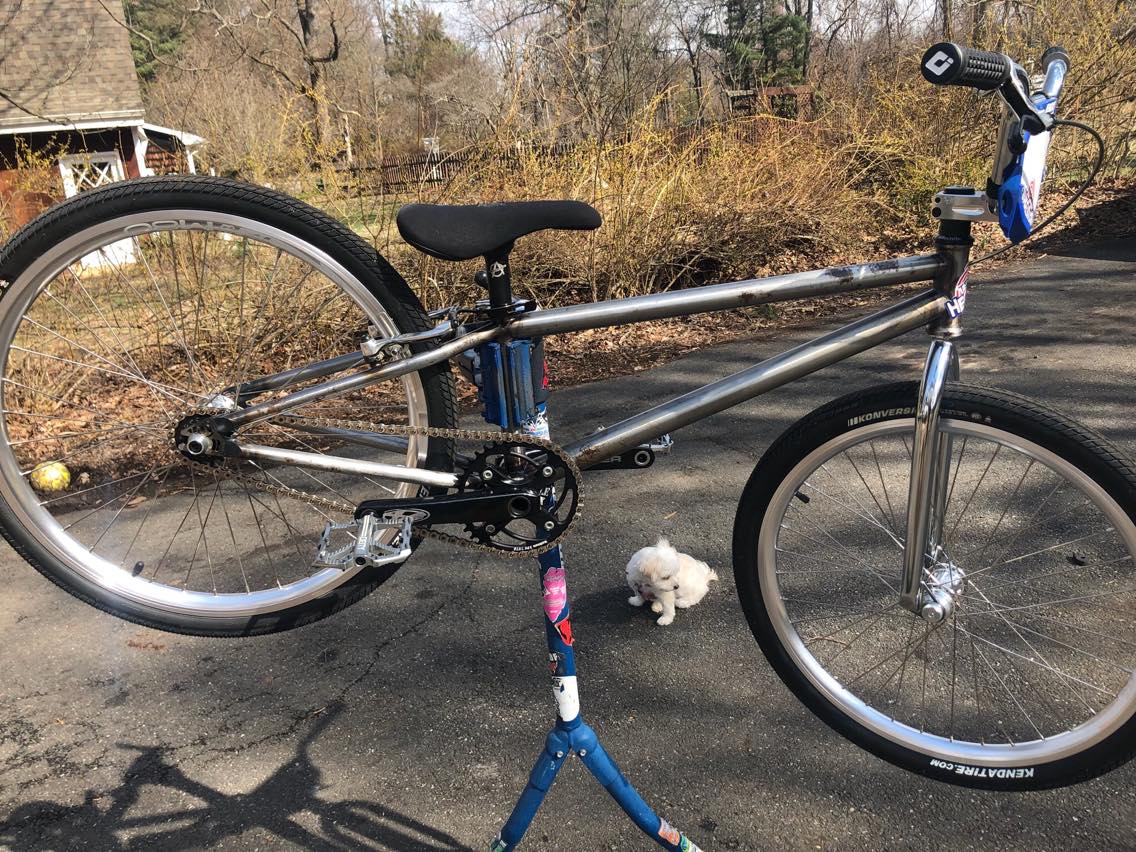 Trevor Hoeckele of Team Heckler BMX sent us pictures of his sick personal Standard XXL cruiser build for Bike Of The Day. We're digging the raw look of and all the TNT parts featured on this bike. Check out the stats below!
The bike features: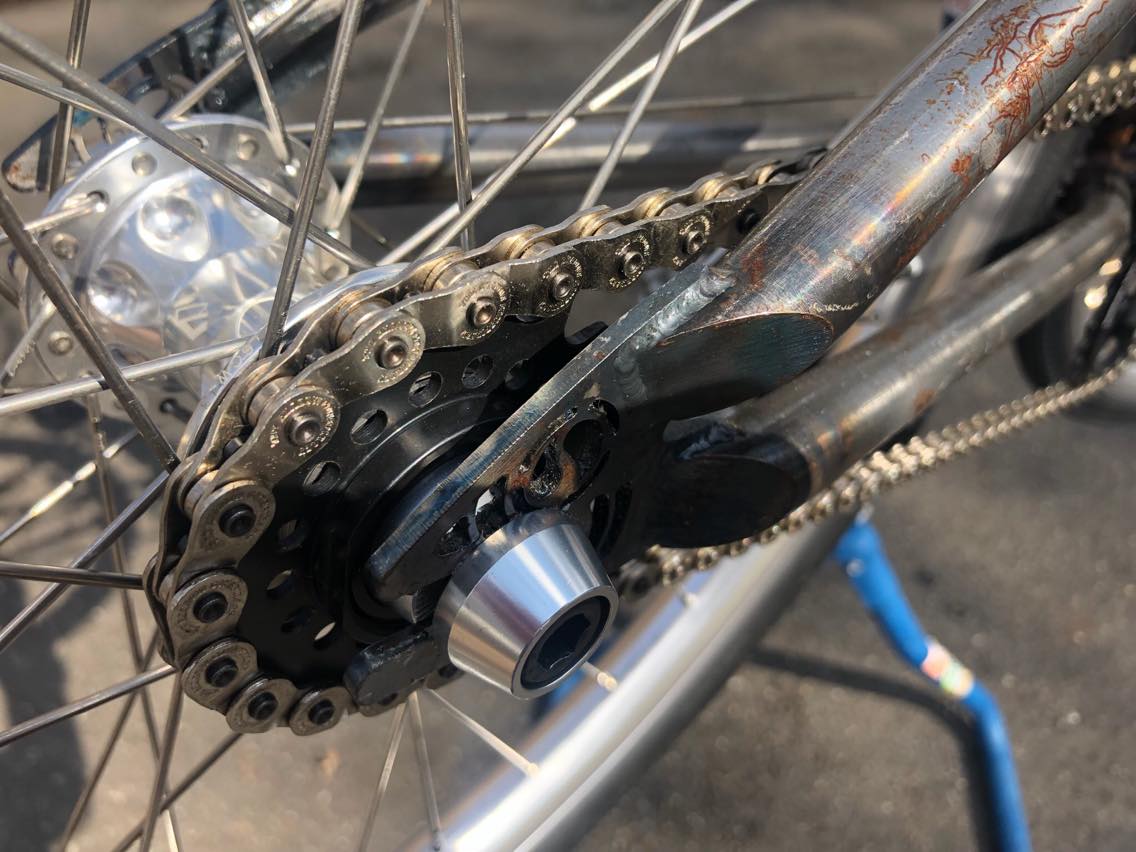 -TNT rapid fire hubs laced to TNT M80 hoops
-Kenda tires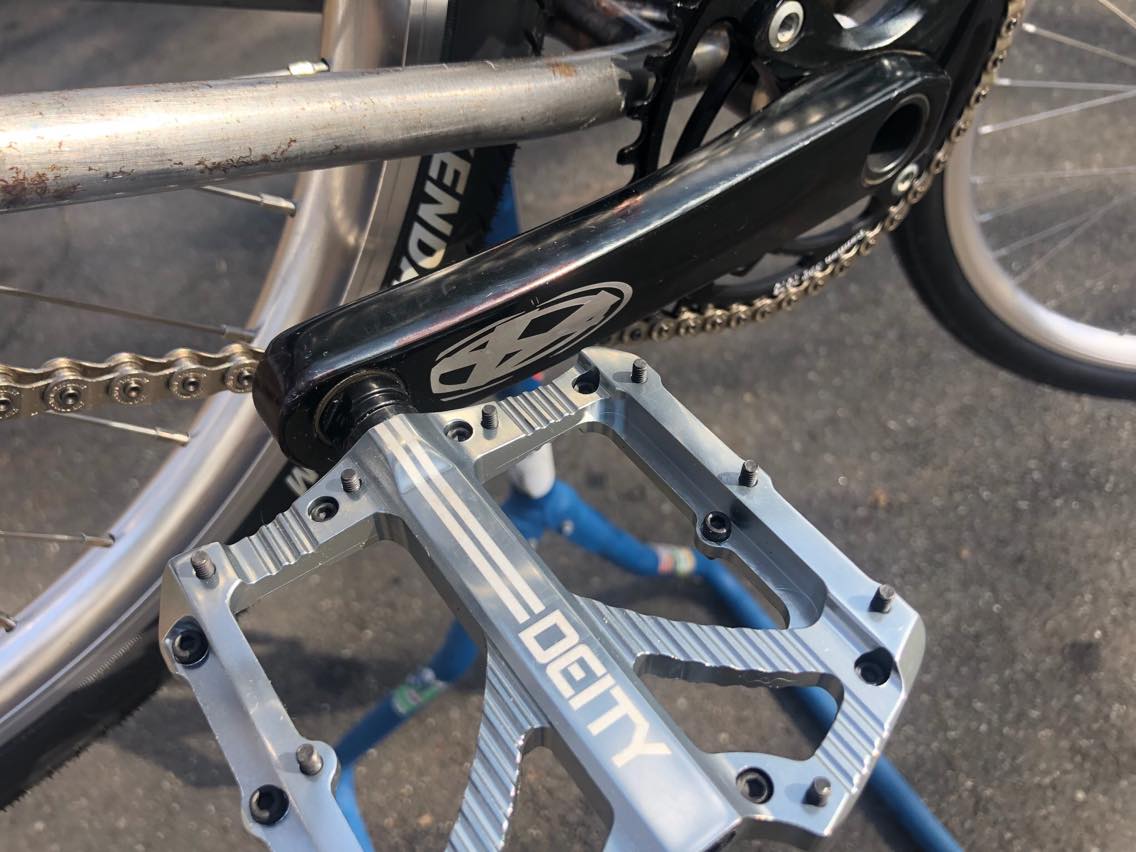 -Answer 177.5 cranks
-Deity pedals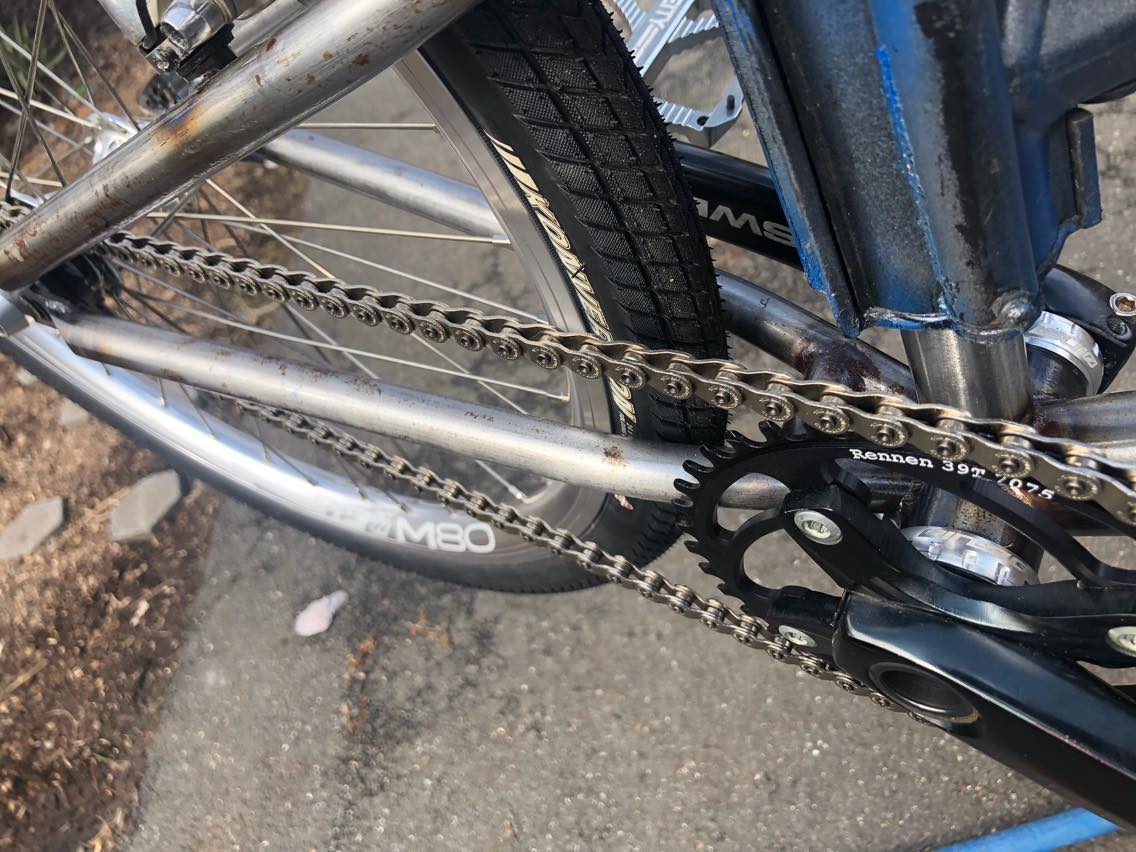 -Rennen 39t to 17t.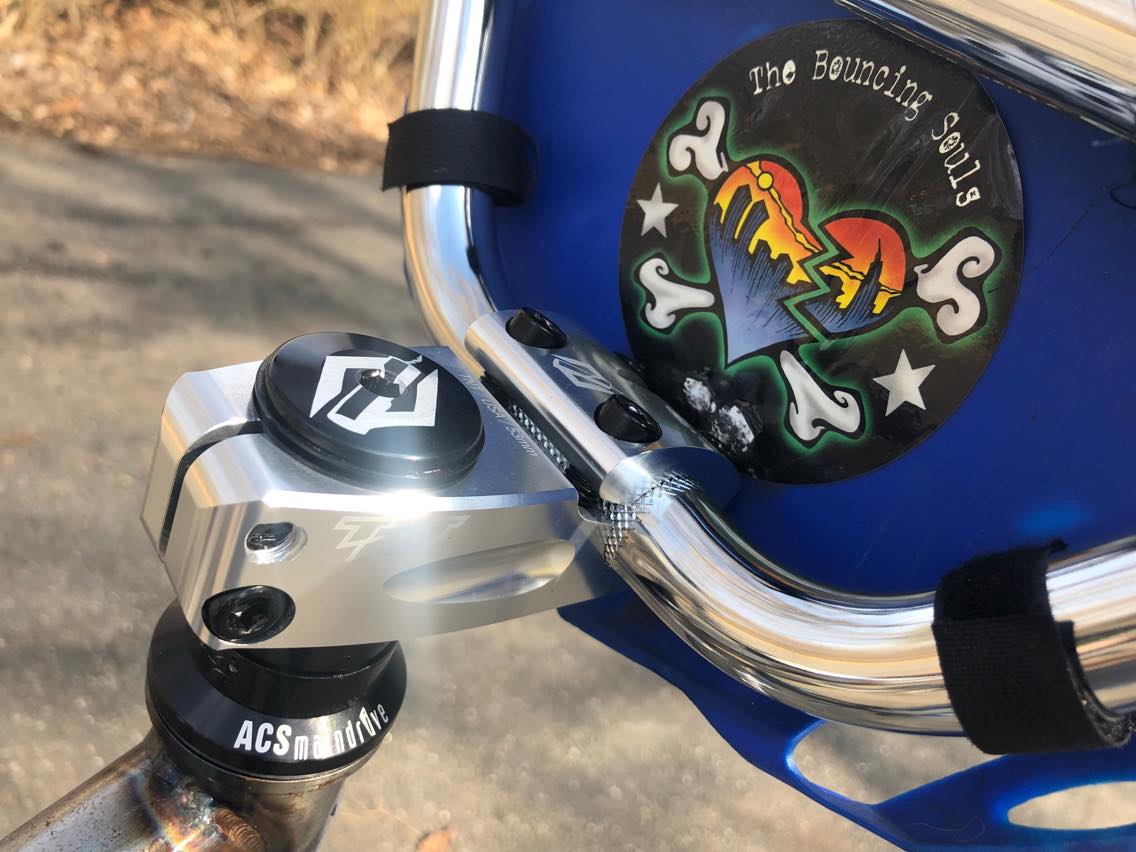 -TNT 53mm stem.
-TNT bars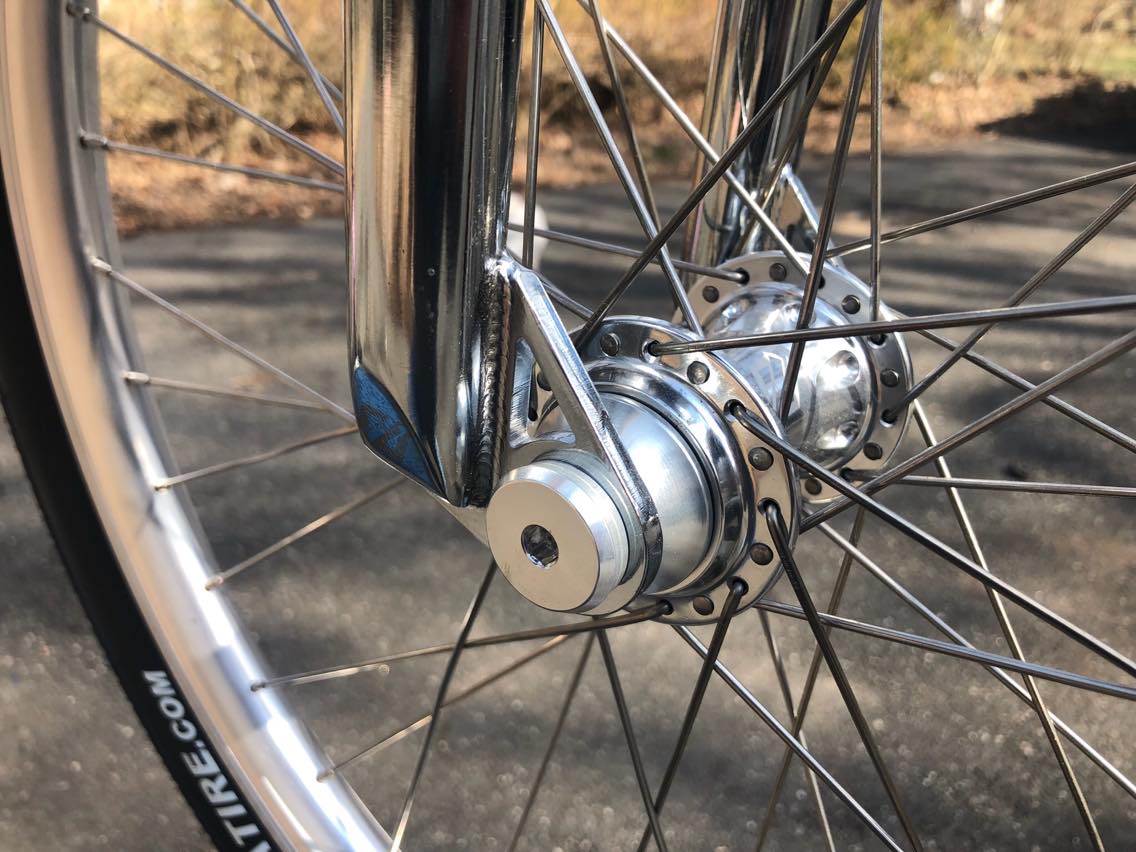 -TNT 20 mm thru axle forks.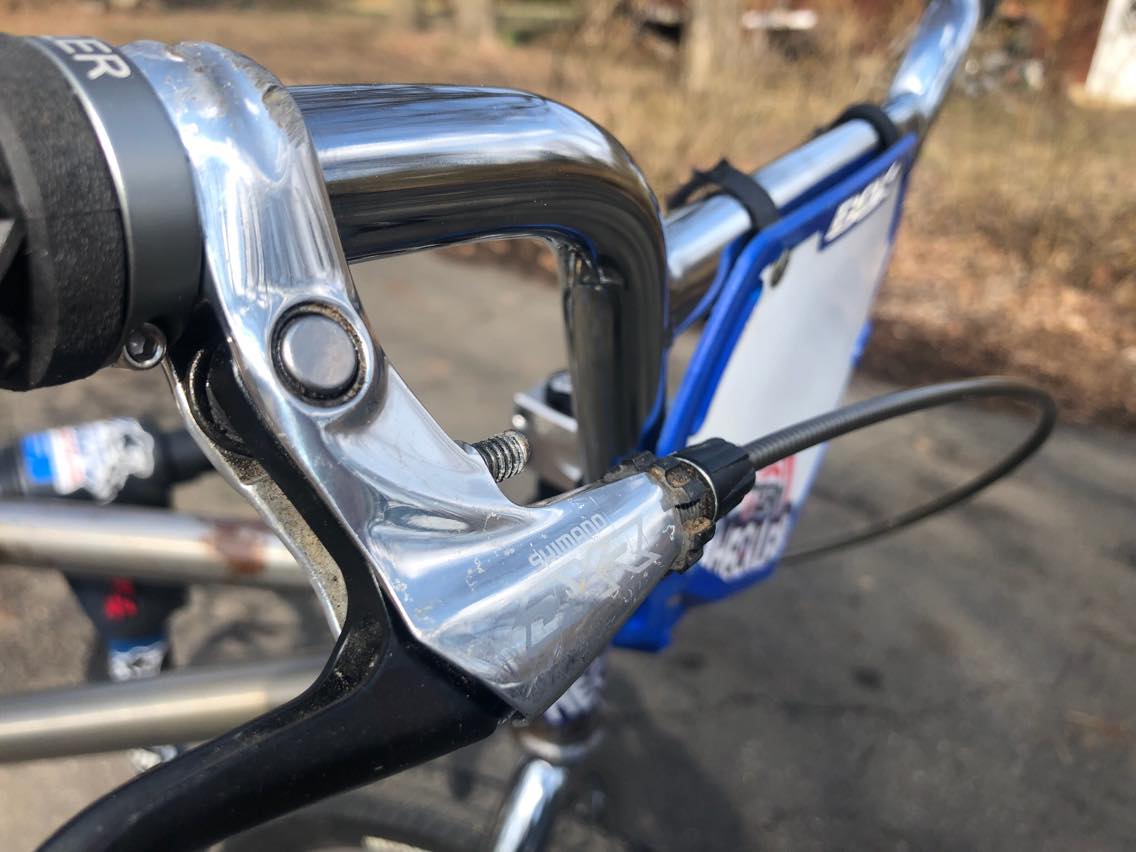 -Shimano DXR brakes.
-Profile pivotal seat.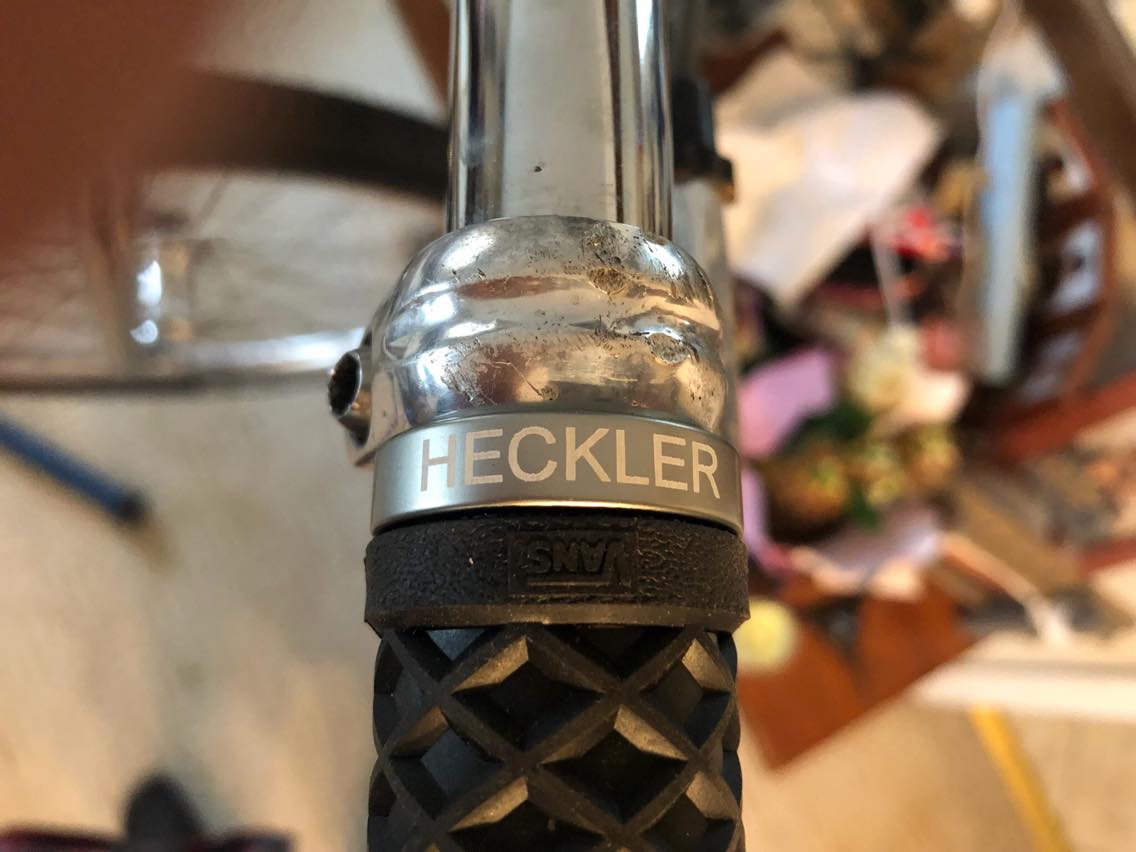 -ODI custom Vans print grips.
Trevor says:
"A great combination of old and new. I'm gonna rock this ride at the track with my team, Team Heckler BMX. I bought the frame from Pawlowski. It was blue. I stripped it and cleared it. I love the raw look. It's nasty"
Red Bull Pump Track Worlds Qualifier, Manila Recap
Stop #3 of the Red Bull Pump Track Worlds Qualifier went down at the Bike Playground in Manila. It actually happened on the same day as the New Zealand event. The indoor Velosolutions pump track looks like so much fun, we need something like that in the north east.
There were some cool highlights about this event that you'll see in the press release below.
Don't forget the Red Bull Pump Track Worlds Qualifier makes its way to the states at the Oklahoma City pump track May 19th and Leavenworth, WA May 26th BE THERE!!
CLICK HERE to register to compete in the next Pump Track World Series qualifiers
Press Release:
As the sun set in on the North Island of New Zealand, racing kicked in to action at the Bike Playground in Manila, The Philippines with the unique indoor track giving riders a welcomed break from the 30-degree heat.
Downhill, BMX, Enduro and XC riders from The Philippines, Japan and Malaysia gathered to battle it out against the clock and each other.
The timed runs were won by Jericho Farr and Lea Denise Belgica both members of the national DH Team but in a twist Lea Denise opted to take on the track with a BMX as her weapon of choice.
With 3 full laps on the technical pump track, it was more than just about the athlete's skills, but their fitness, as the intense racing and the track length added to the excitement. In the end, the battle for the flight ticket in the men's category would be between 2 generations. Crowd favourite, 40-year-old Parabanne Mendoza looked like he was going for the win, but some small mistakes on his 3rd lap killed his momentum, which gave 21-year-old Jericho Farr the chance to secure his 1st place.
With a race time of just under 1 minute in the women's category, it looked like XC rider Ariana would have the endurance advantage, but the national DH team rider, Lea Denise manualled and jumped her way to the win and a ticket to the world final.
Men's Results
1st place – Jericho Farr
2nd place – Parabanne Mendoza
3rd place – Gabriel Aaron Delos Trinos
4th place – Oscar Acdol
Women's Results
1st place – Lea Denise Belgica
2nd place – Ariana Dormitorio
3rd place – Estafani Sumile
4th place – Natashya Soon