Daylight ArcGlory ARC c1 Complete BMX Racing Bike
The Daylight Cycle Co. crew is at it again with another amazing build. This time they took the patriotic, ceramic ARCGlory Frame colorway and built it up into a head turning, super high end, BMX racing rocket!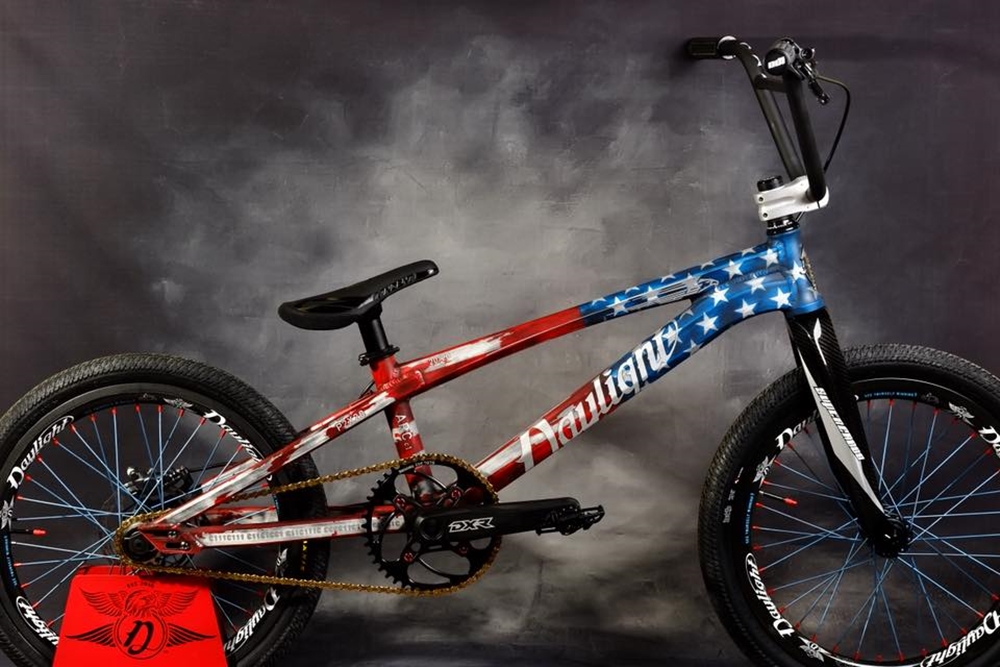 From looking at the pictures you'll see the cranks are Shimano DXR's, Tangent pivitol seat, Maxxis Tires, Rennen chain ring and Daylight headset.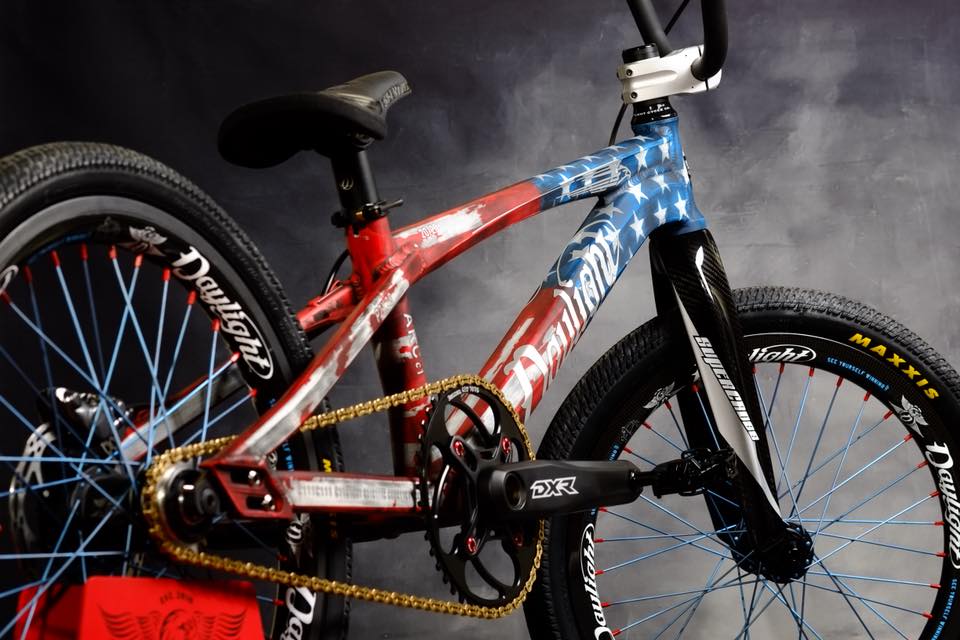 The wheels are custom built with Daylight carbon rims, titanium spokes (we assume), there's no clear shot of the hubs but most likely they're Onyx. The forks are Supercross BLK Carbon Race. We're not sure what brand the stem, bars and pedals are.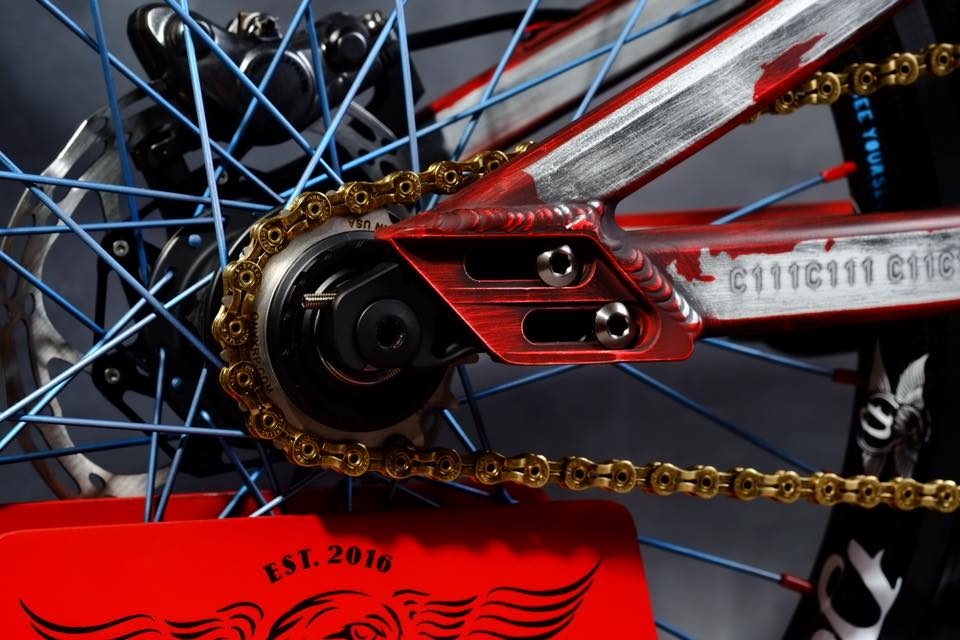 We're gonna assume the braking system is the same as on their other completes which is the Shimano XTR M9000 Hydraulic Disc Brake Set, SRAM Centerline Two-Piece 140mm Rotor w/ Titanium Bolts. We'll also assume the seat clap is Daylight.


We really should've contacted Daylight to get the scoop on the parts for this bike but the bike is so hot we had to post it up as soon as we saw it!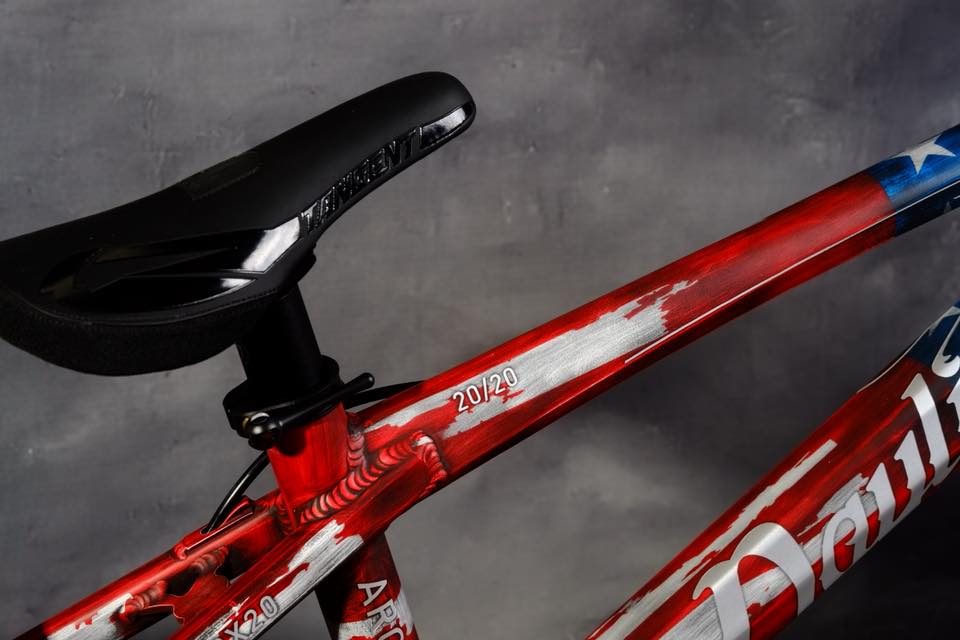 If your interested in getting on the track and shredding with this sick complete ARCGlory, visit DaylightBMX.com and make it happen!! This particular frame has "20/20" on rear of the top tube which leads us to believe that there are only 20 ARCGlory frames made Oh SNAP!!!