Sixxer Cycles, 36″ Custom BMX Bikes Straight Outta Huston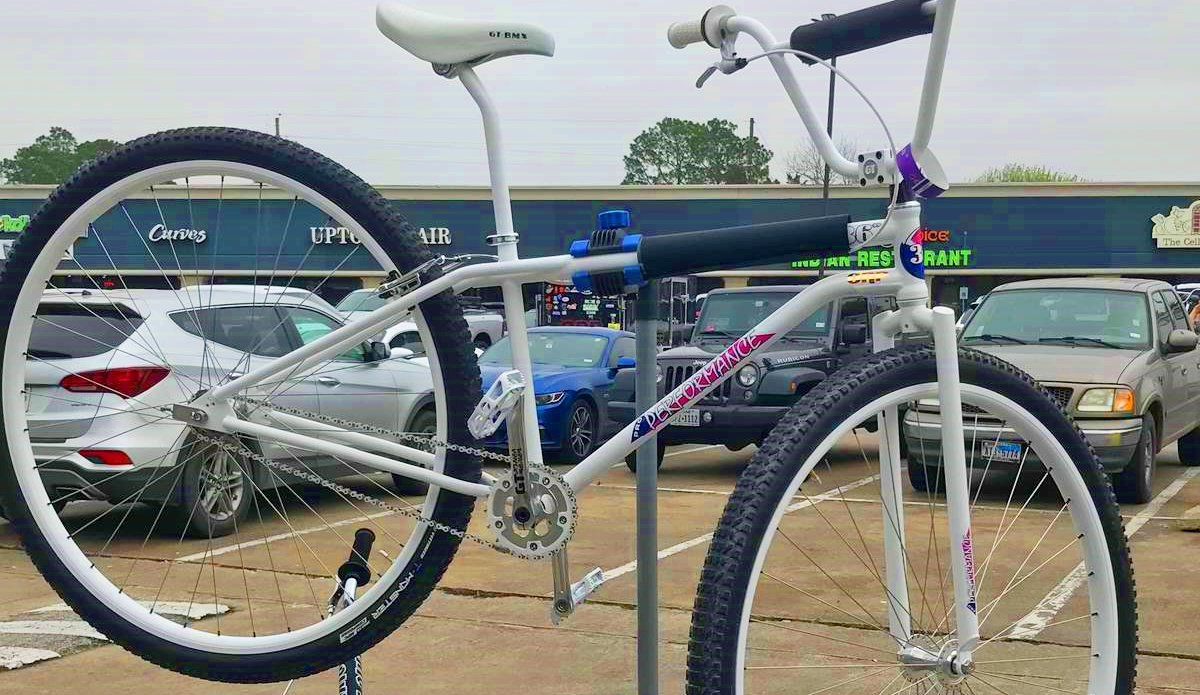 Huston based Bike Shop. ORP BMX and Sixxer Cycles have started a movement of super oversized 36 inch wheel BMX bikes. Sixxer Cycles is the brand making these beast and they are super dope. We found out about the big bikes when we spotted Huston rapper Slim Thug with one online.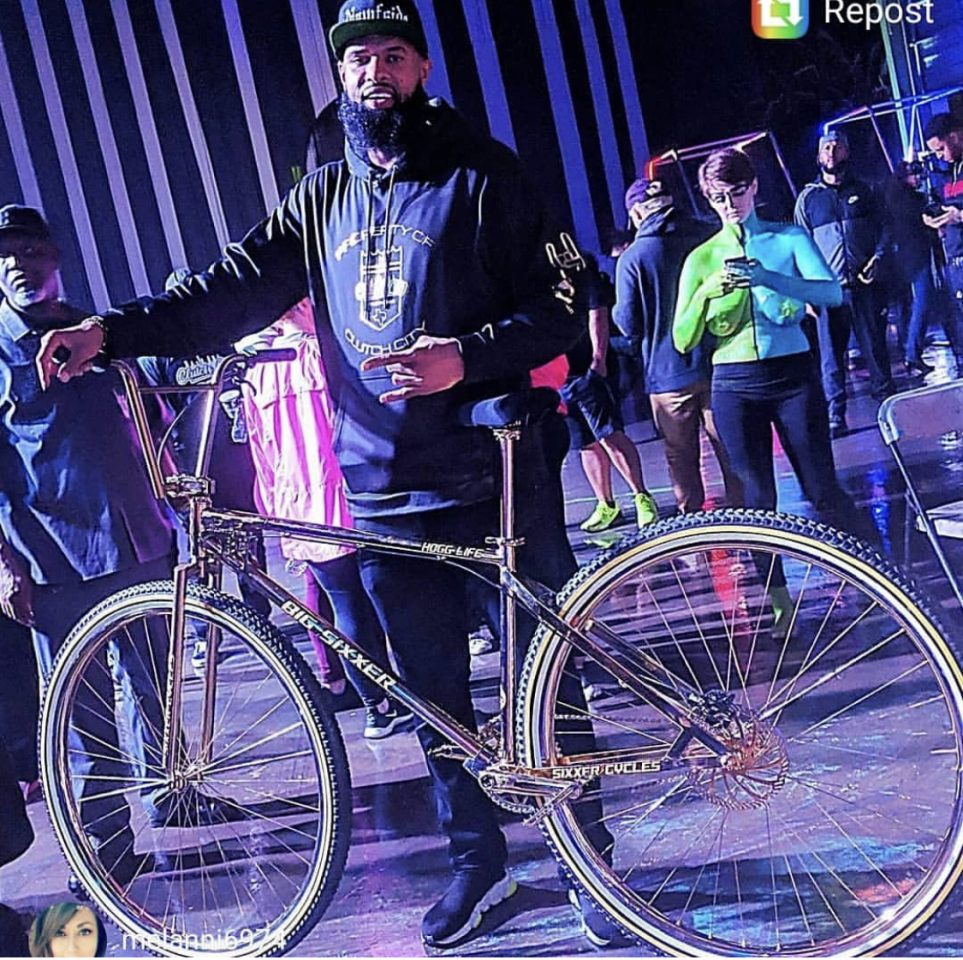 Then we started searching for more and found this huge, custom, retro inspired GT "performance" 😉 36″ on BMXMuseum and was blown away.
Huge GT Performer inpsired Sixxer

Bill "Cru Jones" Allen on a 36″ GT inspired Sixxer
The Sixxer Cycle frames are Handmade in Houston Texas mainly for people who are 6'2′-7 feet tall. The bikes are Built with 36″wheels and racing parts. They also make custom Titanium Forks and Titanium handlebars for the bikes. They are available in any color upon request.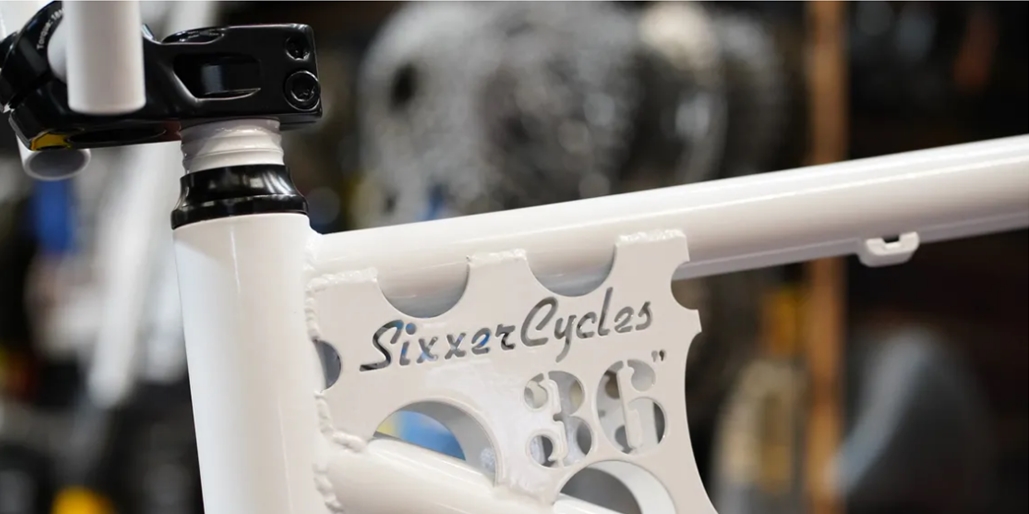 Follow ORPBMX on instagram to keep up with the latest on the Sixxer 36″ BMX movement!
Check out the Sixxer, SE Quadangle inspired custom 36″
Slim Thug and the squad representing on those huge 36's
@JOEYGAZE The One Handed BMX Rider From MALAYSIA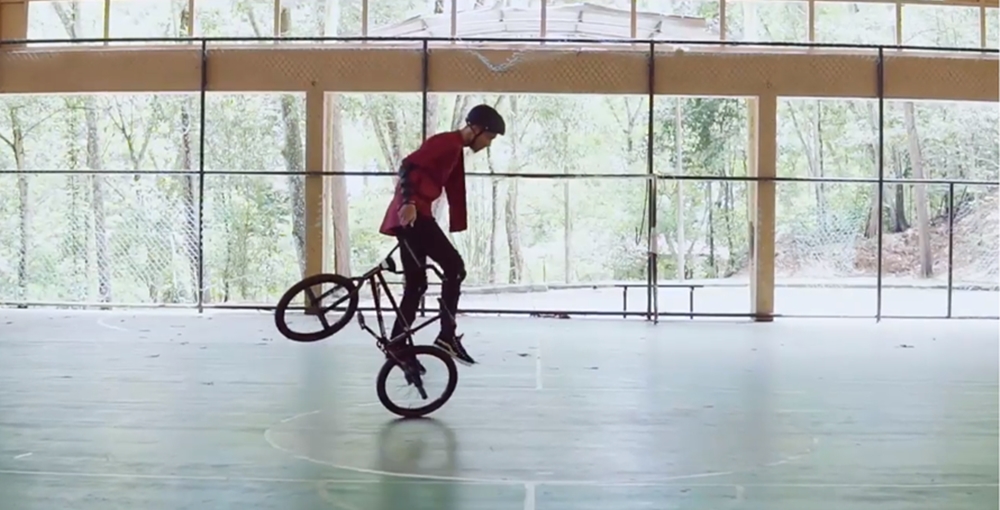 Flatland BMX rider Joey Gaze started riding back in 2000. In 2007 he was in an accident that wound up paralyzing his left hand. In 2018 he returned to BMX mastering his skills as a one handed flatlander. Joey say's "When passion changes everything, nothing is impossible when you believe". That's a fact!
In this short clip filmed by Firdaus Jauhari of Mogarts Production.co, Joey talks about his accident and how he overcame his adversity to be able to ride again. There's also some footage of him getting busy on his bike. This is awesome and inspirational!
Follow JoeyGaze on Facebook
Asap Ferg Redline BMX Collection Available @ Stadium Goods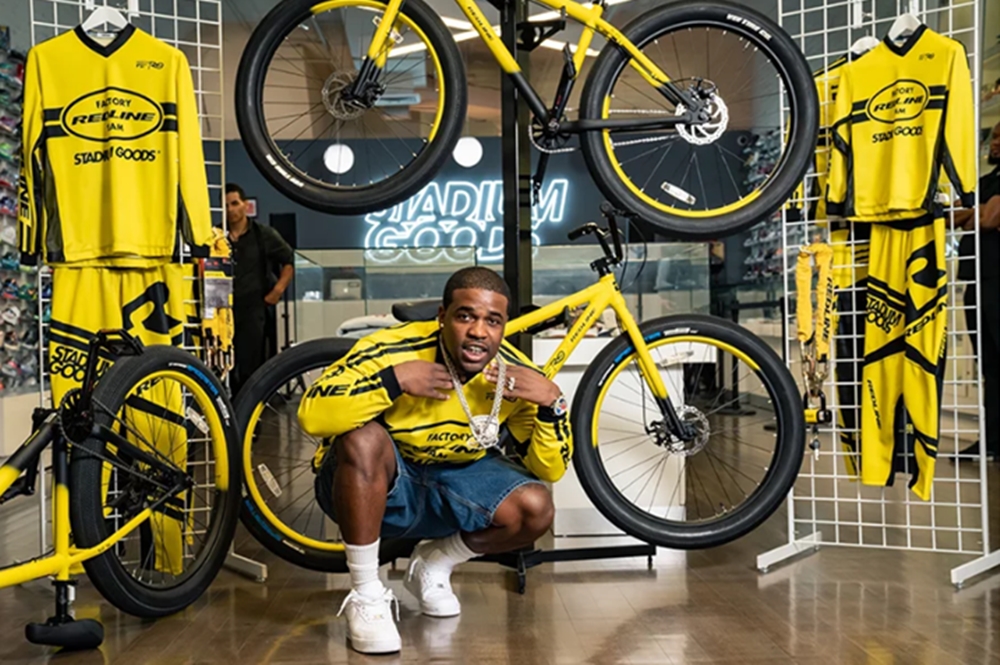 Last month Asap Ferg debuted his Redline BMX collaboration collection at Stadium Goods in New York. The collaboration features a retro yellow Redline jersey and race pants with the Asap Ferg and Stadium Goods logos on them. The uniforms are available in Adult and Youth sizes.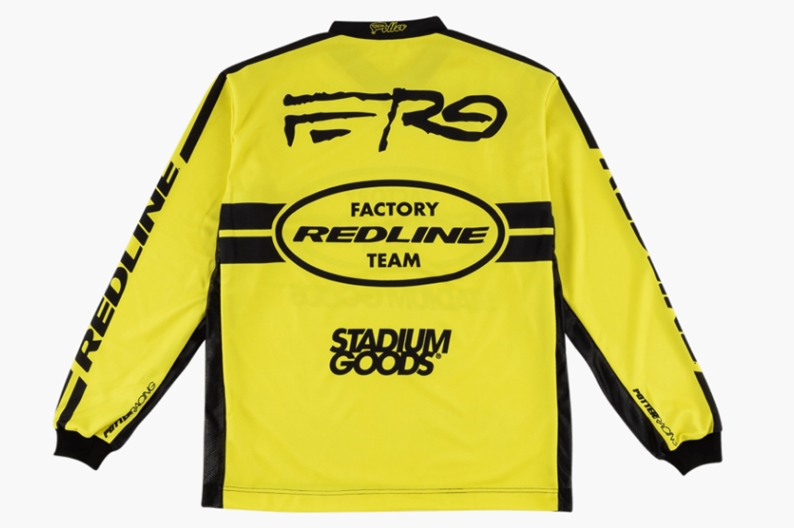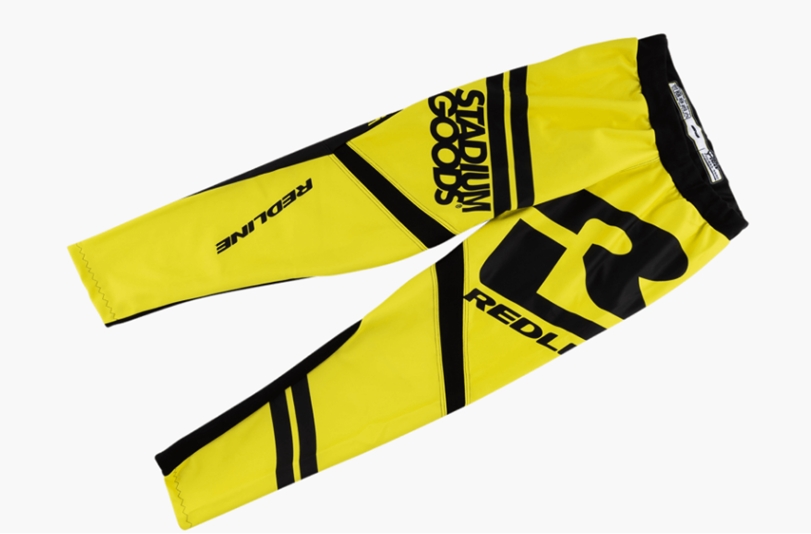 The Ferg and Redline collaboration Bike is also available at Stadium Goods. There's even a custom New York FAHGETTABOUDIT chain lock by KRYPTONITE that's part of the collection. The chain lock features the same yellow colorway as the bike and uniform. It also has the Ferg and Redline logos on it.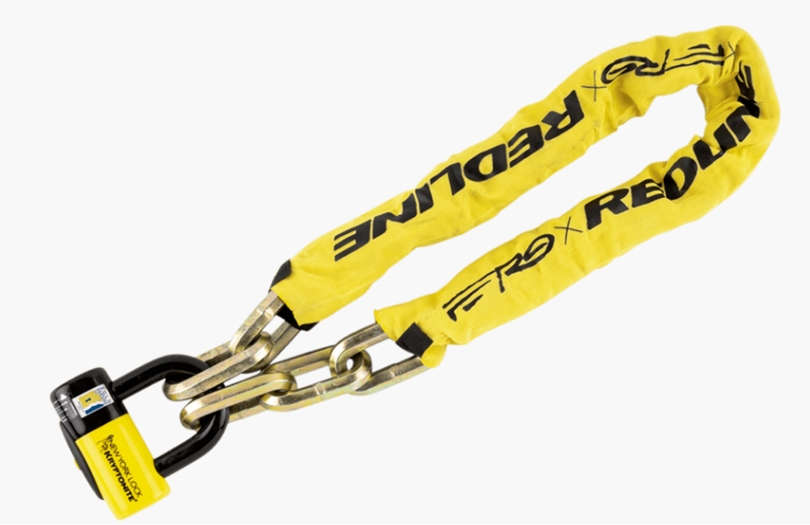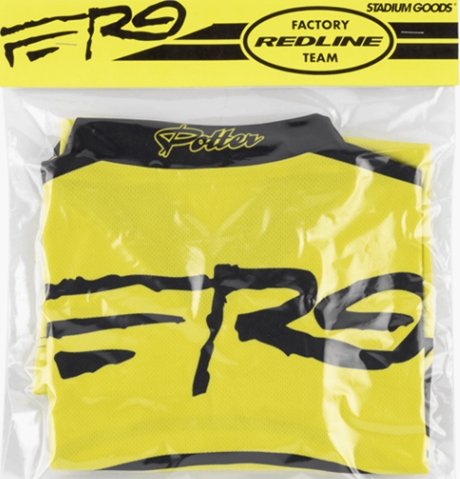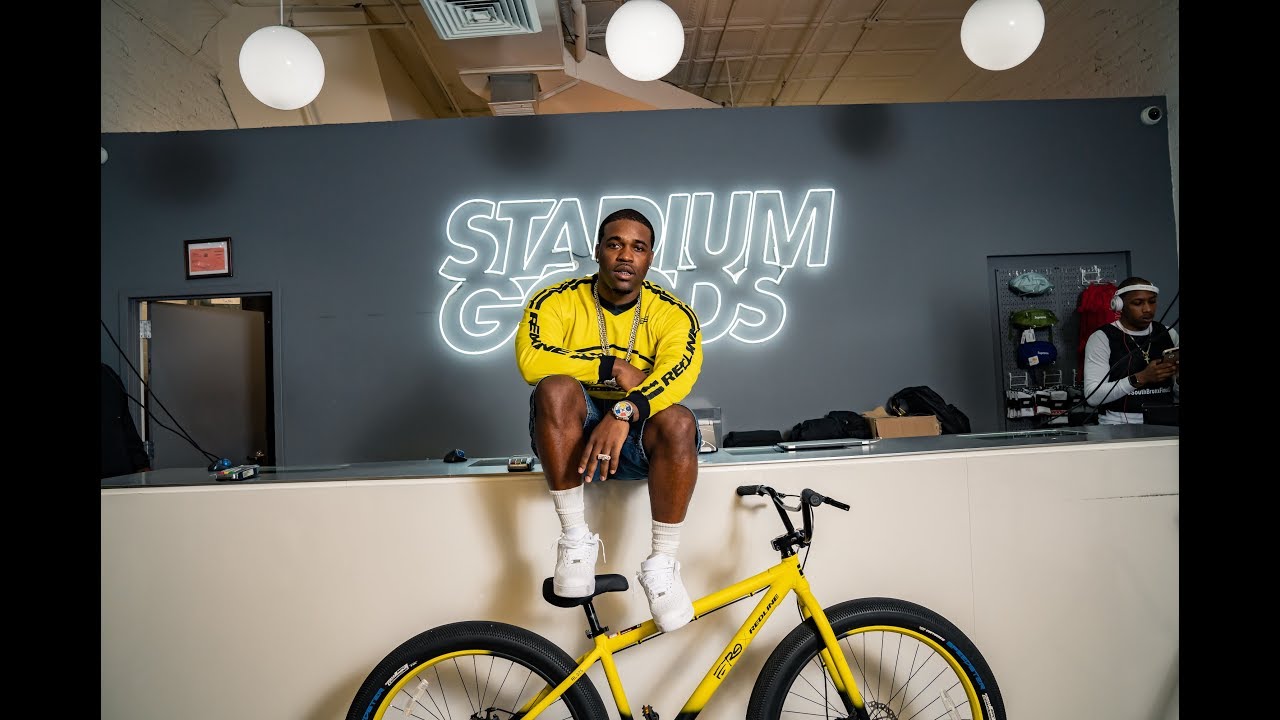 Now that Ferg has an official BMX racing uniform and support from Stadium Goods. It would be nice to see them put up some money and sponsor some BMX events or BMXers. Stay tuned!