Ludacris x John Buultjens Talk About "Ride" BMX Movie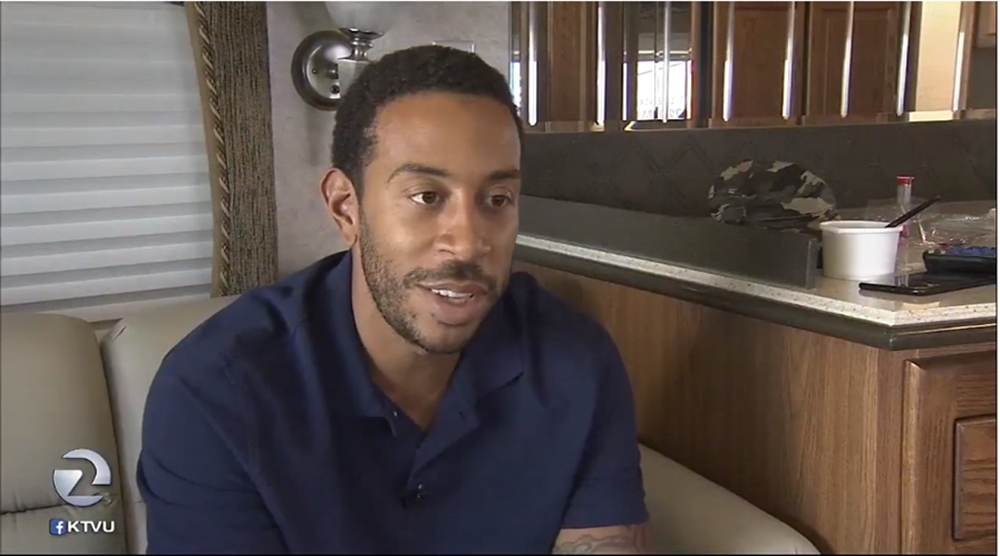 Ludacris, John Buultjens and other cast members from the indie BMX movie "Ride" talk about the movie to KTVU News. The interview was done back in November 2018 but in it we find out more about the movie and the people behind the film.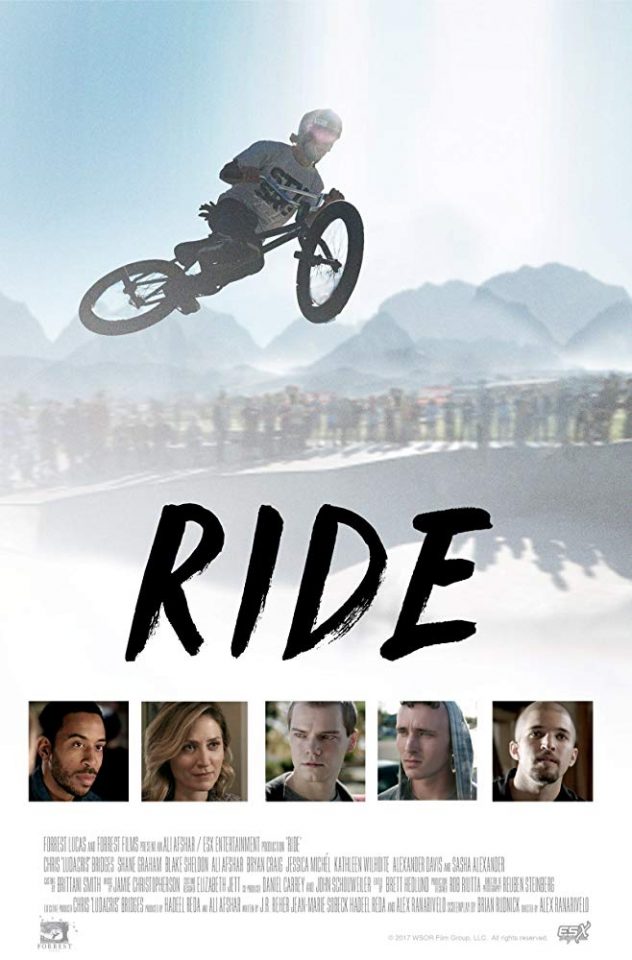 Ride is about John McCord, a troubled teen who has spent most of his childhood in a juvenile detention center. A persistent social worker finally finds John foster parents: Eldridge and Marianna Buultjens. However, John's abusive childhood causes tensions when he meets the Buultjens and discovers that Eldridge is black. Eldridge is determined to get through to John and change his narrow world view. When Eldridge discovers John's fascination with BMX, he teaches him how to ride a bicycle, presaging the potential for developing a positive bond. On his path to BMX glory, John must learn to put his past behind him and look towards a brighter future. Based on the true story of John Buultjens.
The movie will no only have a deep layered story but it also looks like it'll have a lot awesome BMX action in it. Check out the trailer below.
Ride is scheduled to be released this December.
Custom "Do The Right Thing" Big Ripper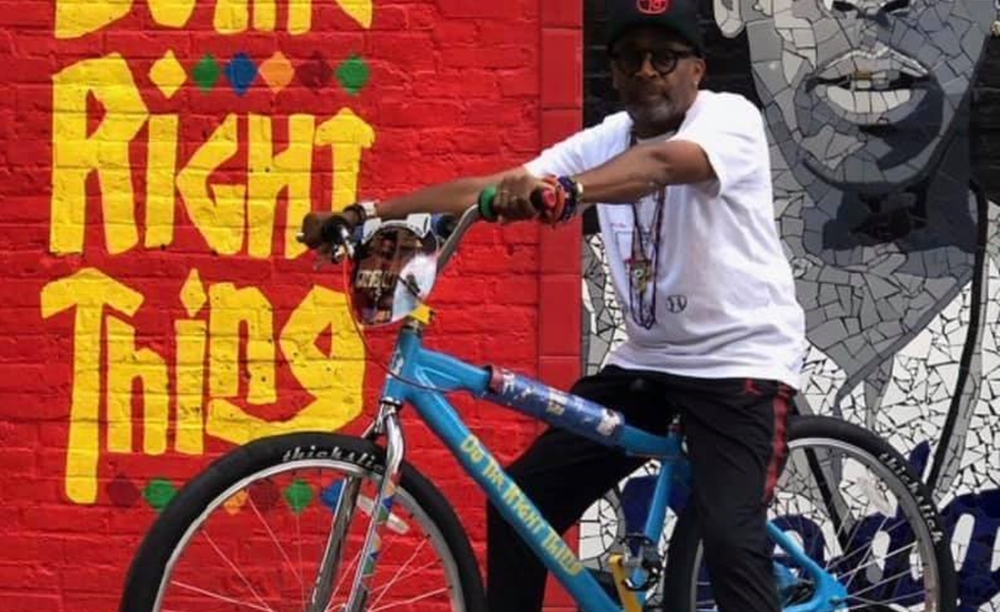 To celebrate the 30th anniversary of the classic movie "Do The Right Thing", Todd Lyons hooked up Spike Lee with a custom Big Ripper. It's a sky blue Big Ripper with a yellow "Do The Right Thing" decal on the downtube. There are also pads and a number plate that are customized with images from the movie. Todd posted a pic of the film's creator and director Spike Lee, sitting on the big BMX bike via social media a few hours ago and it already has the web buzzing. Will there be a limited run of this bike made available to the public? Stay tuned!
David Graf Designed 'Prophecy Scud Evo 3' IS SICK!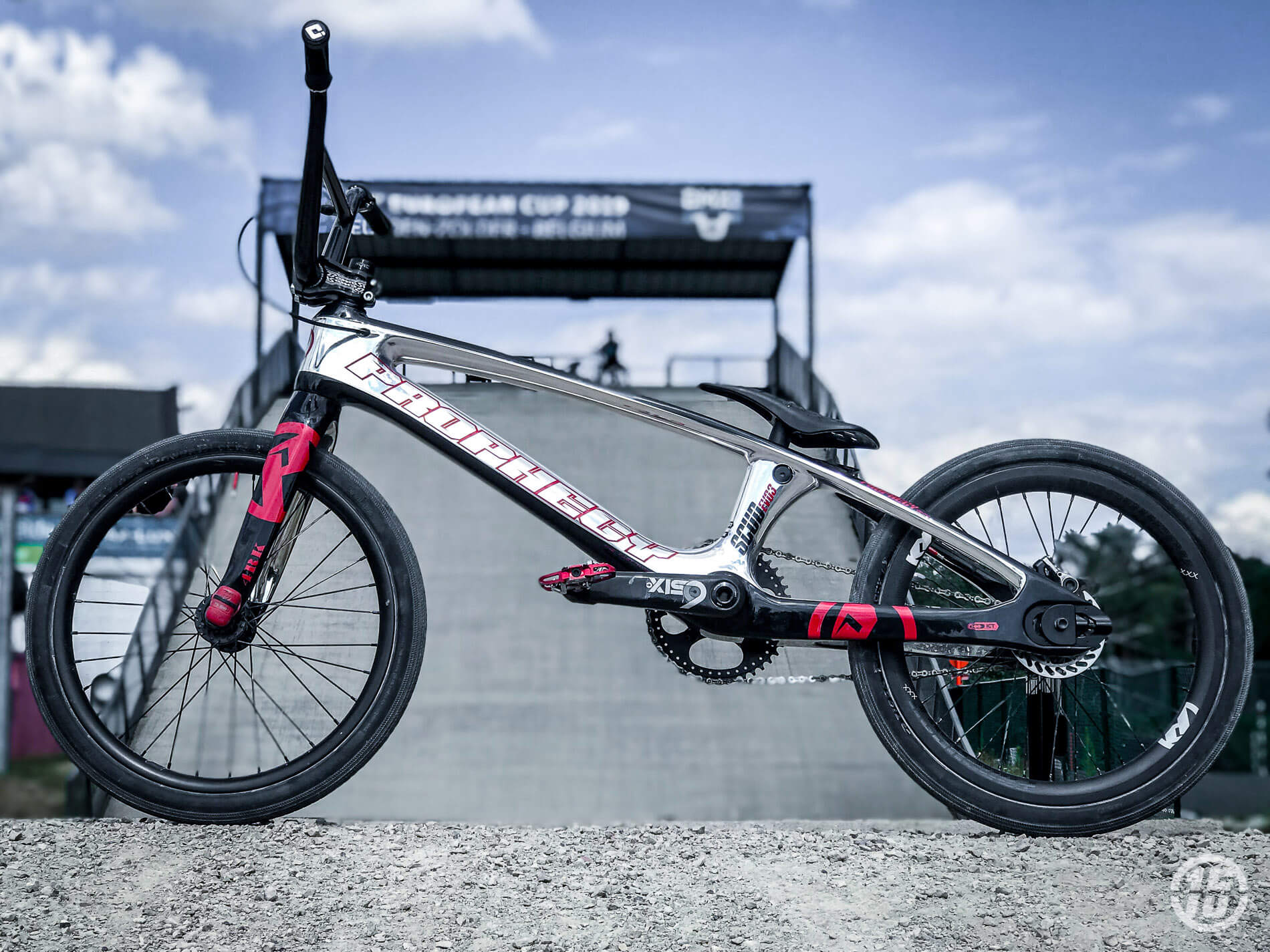 Swiss BMX Elite Pro, David Graf designed the new Prophecy Scud Evo 3 and it looks amazing! This bike is said to be the stiffest and fastest frame on the market! We'll soon see when the frame drops this October!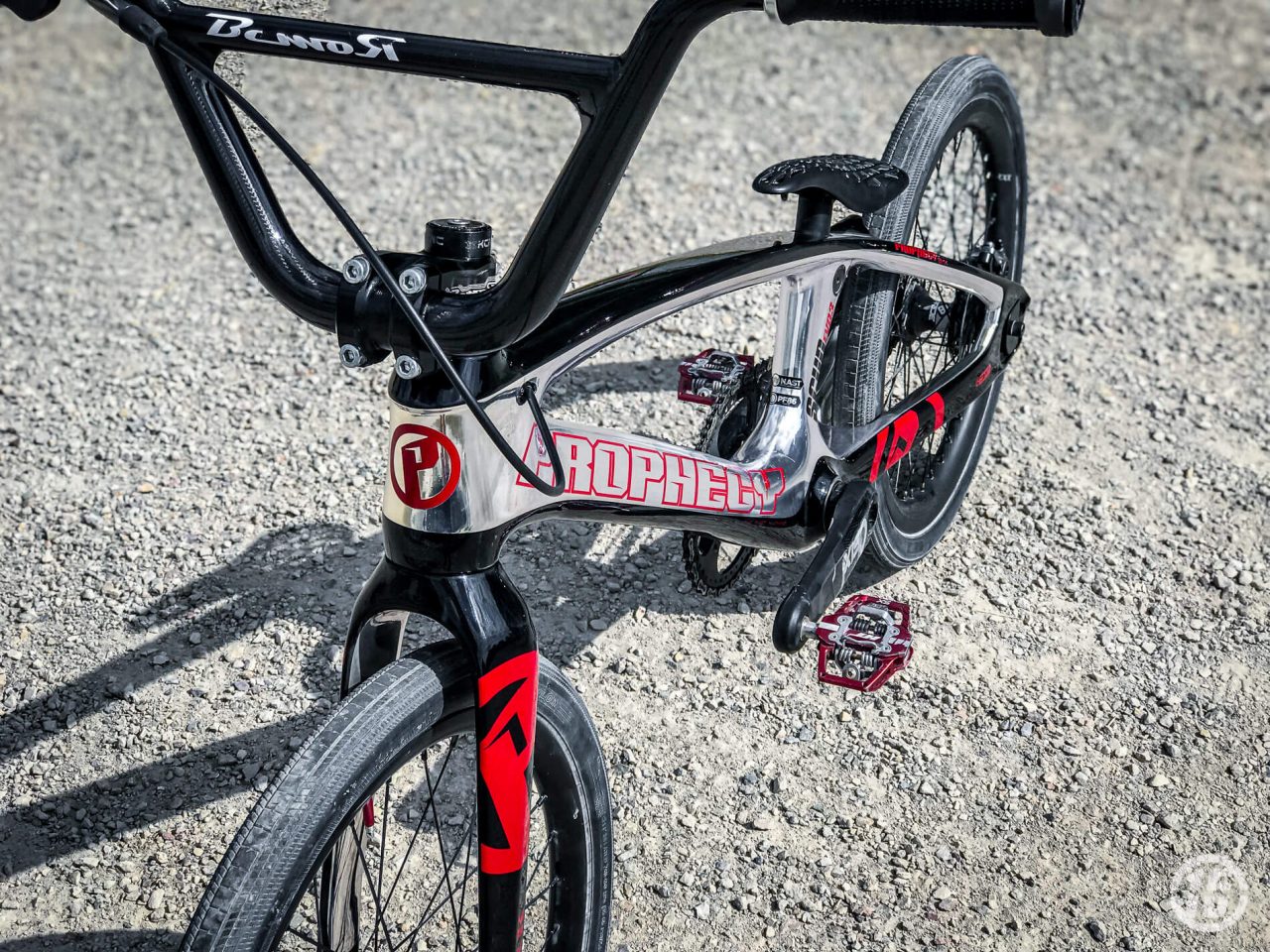 There's a great in depth article about Graf's Scud Evo 3 on 15.ie and you should really check it out but below are some highlights:
The bike will be available in two color options Chrome/black and Black/grey
100% new mold, inside. They use Expanded Polystyrene molding (EPS) and Polyurethane molding (PU). This system gives the internal surface of the frame a finish as smooth as the exterior
 XXXL has an 'extra low bottom bracket' when compared with the other sizes in the line-up but they are still low when compared to the Evo 2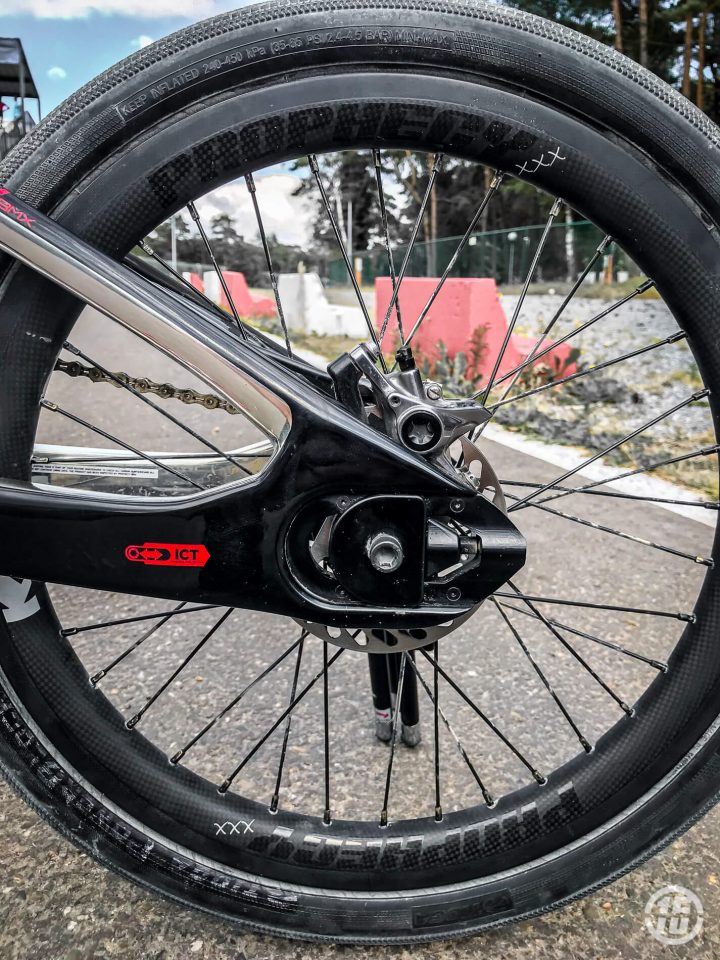 The frame is designed for the 1.6" Tioga rear tyre he prefers (although a 1.75" Maxxis will fit)
The back end is long too, 15.9 inches to the centre and 14.9 inches at its shortest
There are no V-Brake lugs anywhere, and internal cable routing all the way to the disc 
The 20mm axle (10mm with adapters) rear drop-outs will fit a standard 110mm hub
Top tube is 565mm (22.24")
Full build in the photos weighs 15.22lbs ..DAYUM!!
Sizes range from Expert XL up to Pro XXXL as well as a 24" version
Integrated Seat Clamp.
Integrated Chain Tensioner System
Seat Post diameter 27.2mm
Press Fit BB86 Bottom Bracket
1-1/8 to 1/5 Head Tube
Rear Axel 20mm (includes 10mm adaptors). 110mm OLD
Maximum Chainring size is 53T on ProXXXL to ProXL sizes. NICE!!
Integration of Rear Disc Caliper on the Frame using Direct Mount for 120mm rotor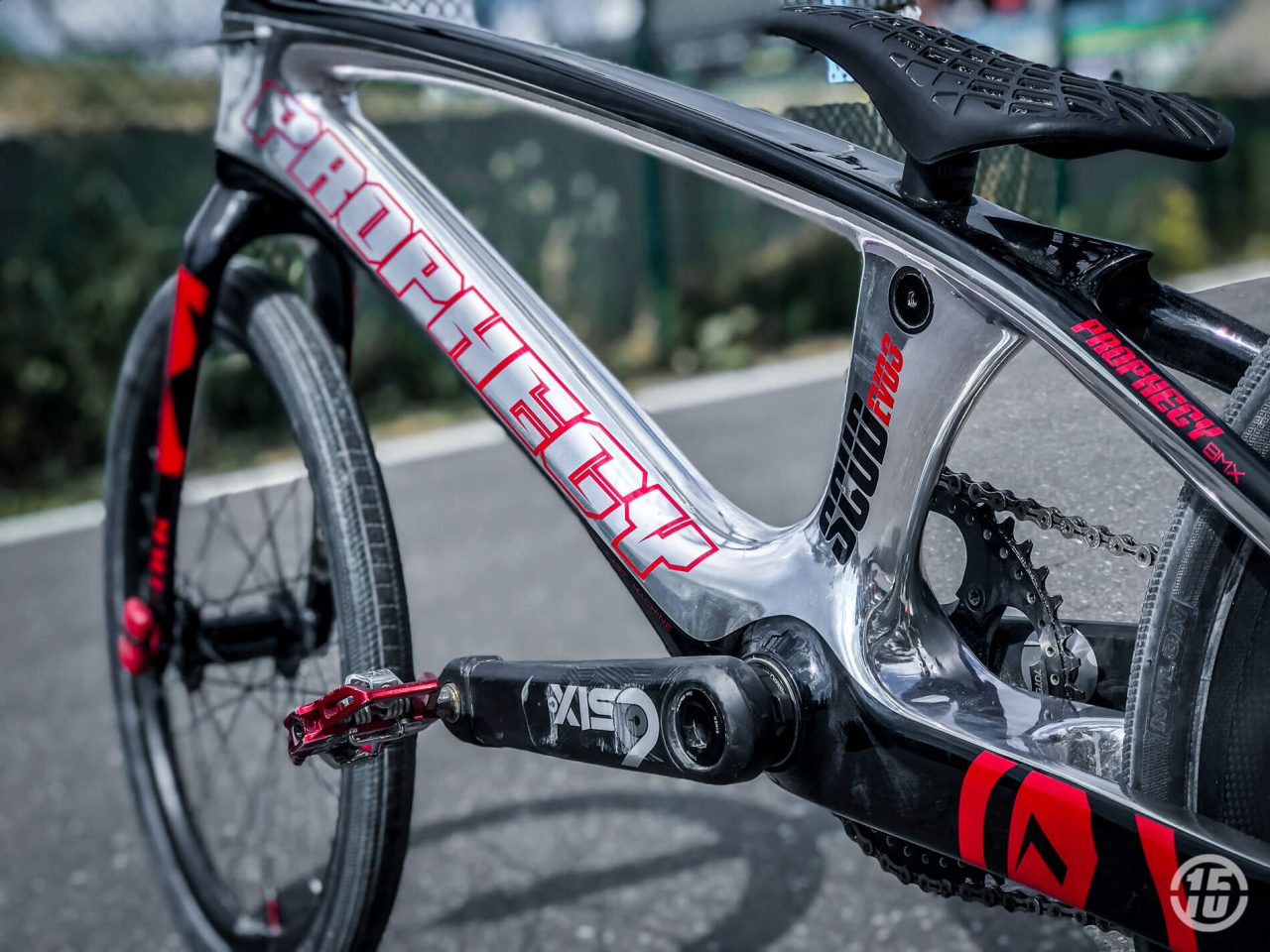 That's a lotta goodies for one bike!!
Be sure to follow David Graf on Instagram
Also follow Prophecy on Instagram