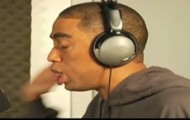 I know I'm a lil late but if you haven't seen this spoof it will have you LYFAO!!! My dude Affion Did it again with this one. I posted the original video on here, make sure you watch it first then watch the spoof, enjoy!
Here's the clip from Westwood

Here's the spoof!

Both of these videos had me laughing for days!