Brian Strieby BMX Stunt Show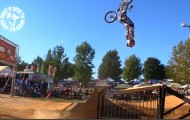 During one of the breaks at this years NBL Grands Vet Pro rider Brian Strieby and his crew did a cool stunt show for the fans.  Brian and his crew were going off pulling all kinds of dope tricks; tail whips, back flips etc. Brian did this super extended Nac Nac and a back flip look back which was insane!! It was good to see some BMX stunts at a national, hopefully in 2011 we'll see more of that at the races. Check out the clip!
Follow"This Is BMX" Tour's Facbook Page: http://www.facebook.com/group.php?gid=22917911261


Simple Bikes x TUAH Bamboo BMX Racing Bike!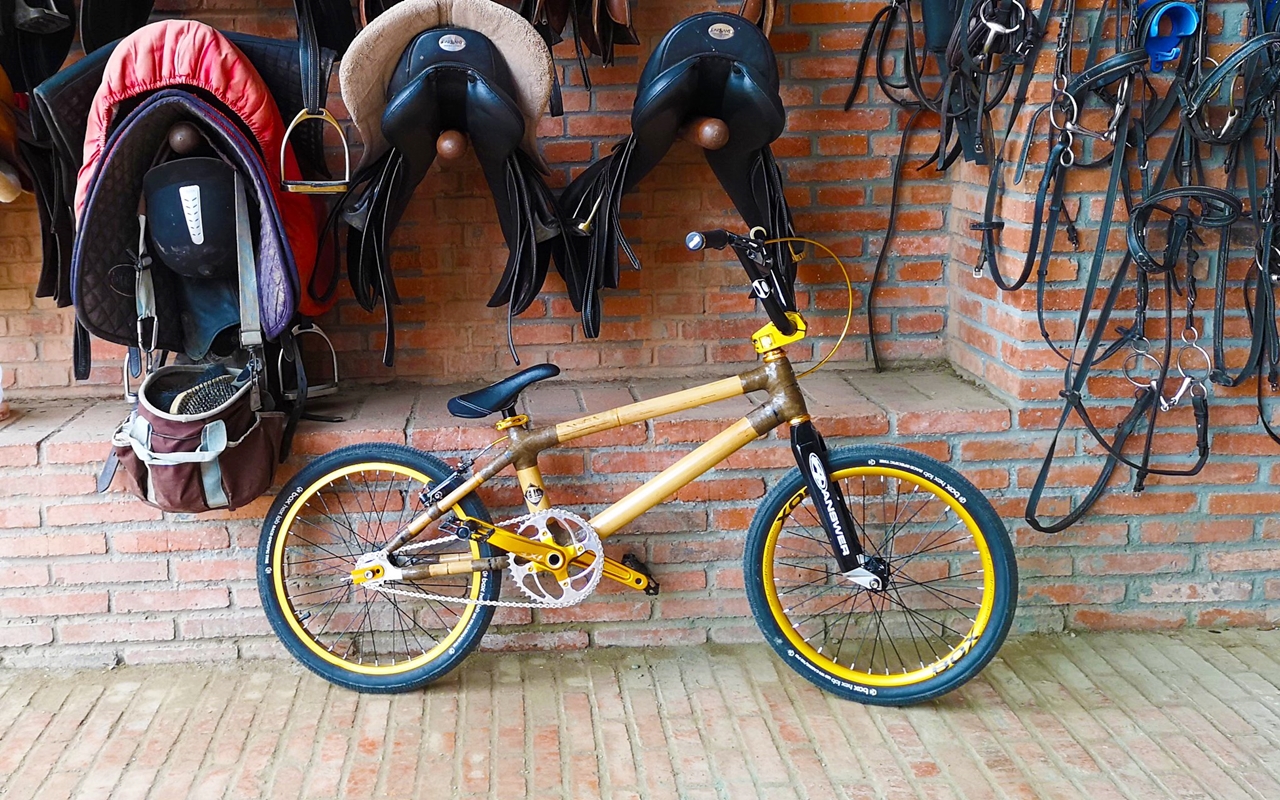 Simple Bikes and Tuah BMX did a sick collaboration on a bamboo BMX racing bike called BMX Tuah. The frame is engineered for performance, aesthetics and high performance. It's also shock-absorbent and lightweight.
The frame is constructed from the strongest bamboo (Tonkin) for the frame and a mixture of fibre (Carbon and Hemp) for the joints.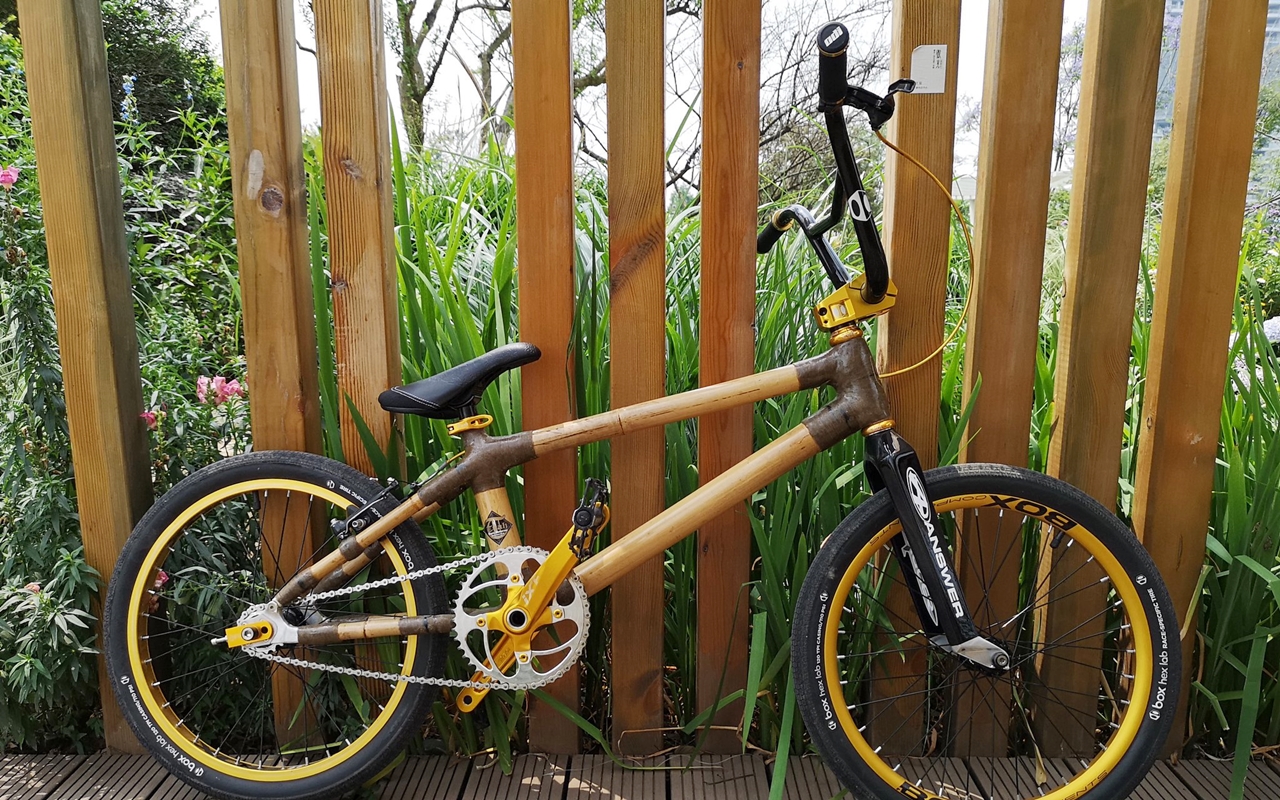 Tonkin bamboo has the highest density of fibres, giving it strength and flexibility. It grows consistently straight and the bamboo nodes are well-spaced. These properties below make it stand out as a qualified material for making a bamboo bike:
Metal-like strength and durability
Eco-friendly and natural material
Shock absorbent for good suspension
Light-weight and easy to transport
Both carbon and hemp fibres are the preferred materials for the joints as they are:
Highly mouldable insulation materials
Industrial grade proven strong and durable
Highly tolerant of temperature changes and chemicals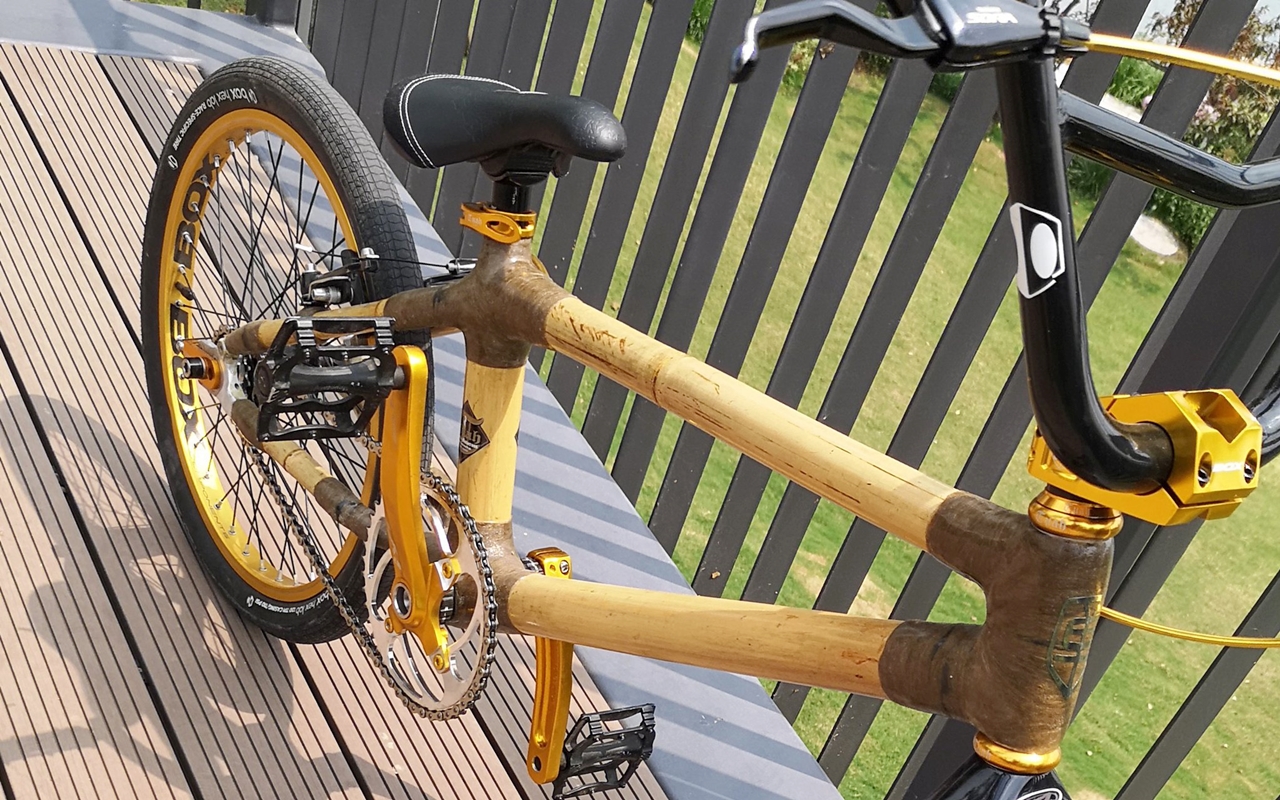 BMX Tuah is available as a complete bike and it's loaded with some high quality parts.
SPECS:
ONXY Rear and Front Hub
BOX Tires & Gold Rims
BOX Brake Cables
BOX Stem, Handlebars & Grip
Answer Carbon Fibre Fork
RENNEN USA Speed Cog & Chain Ring
TUAH Gold Headset, Seatpost & Chain Tensioner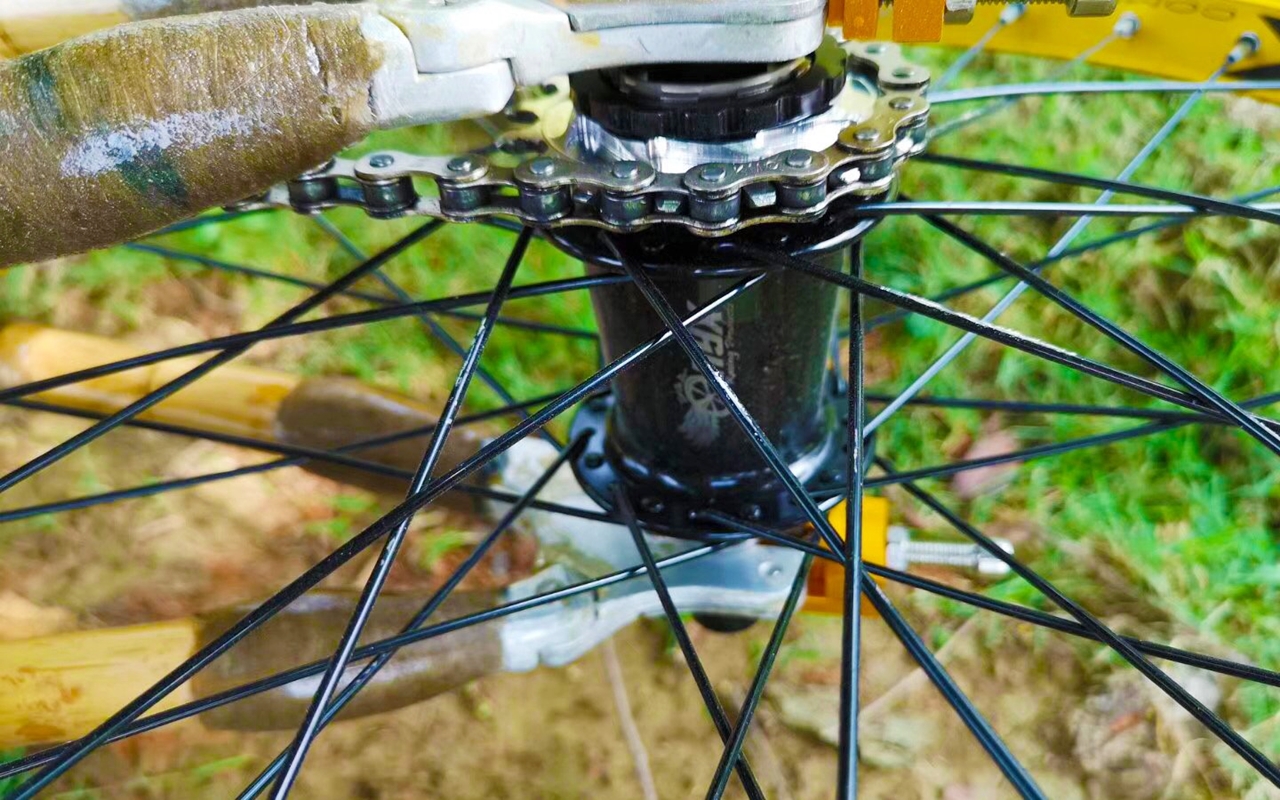 There are way more details about the frame design on Simple.Bike
FISE 2019 Battle Of The Champions BMX Park Pro Finals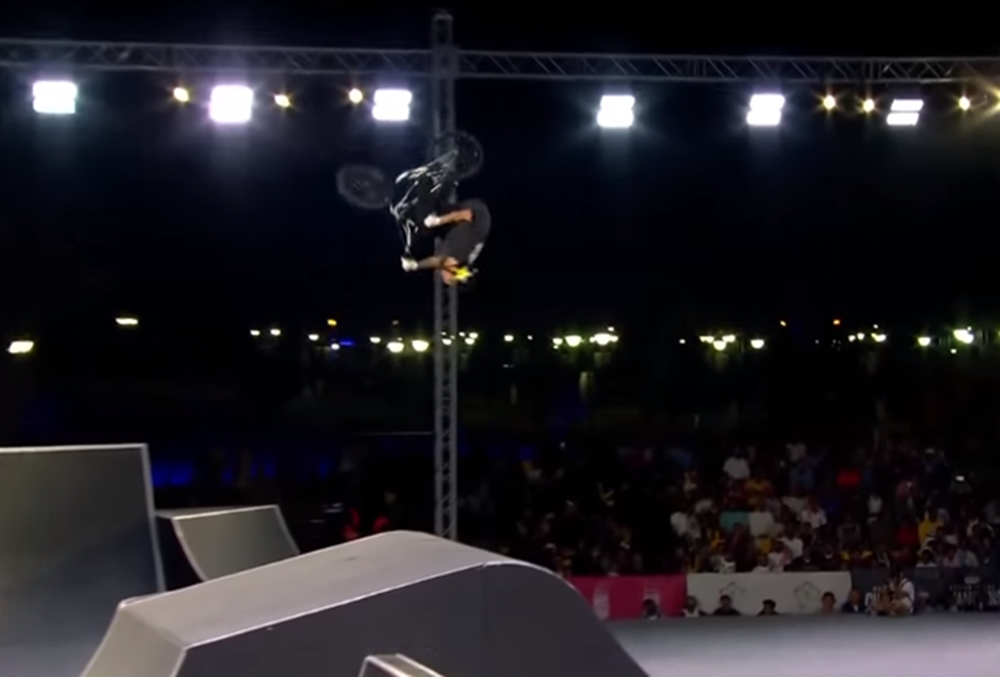 The entire broadcast of the Fise 2019 Battle Of The Champions BMX Park Pro Finals. The event was held at King Abdullah Adventure Park, AlAhsa Oasis, Saudi Arabia.
The Battle of the Champions BMX Park event is an invitation only event featuring the top 12 Athletes in the Fise series.
Some super sick, mind blowing riding went down at this event
Results:
1st. Brandon Lupos 2nd. Logan Martin 3rd. Nick Bruce 4th. Irek Rizaev 5th. Justin Dowell 6th. Daniel Dhers 7th. Konstantin Andreev 8th. Marin Rantes
Once Upon A Time, Adidas Made A BMX Criuser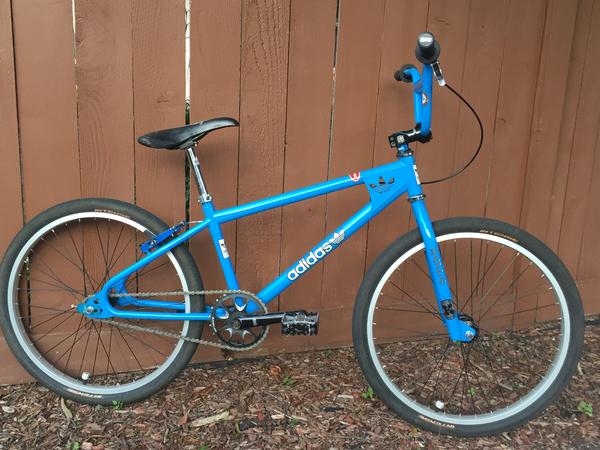 Once upon a time in 2003, retro BMX frame building brand, Kappa was commissioned the job a crafting a limited run of Adidas branded BMX cruisers. Only an alleged 70 of these bikes were built but they were never sold to the public. The bikes were made to be displayed in select Adidas Originals stores around the world at the time.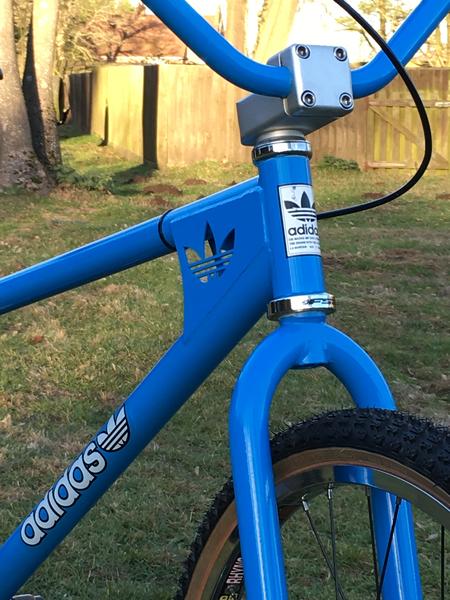 We just happened to find this bike while doing a random Google search and saw this on BMXMuseum.com. A user by the name of Perront is the owner and he tells the story of how he searched far and wide to get his hands on one. Read more about it HERE.
You know we love it when the fashion world and BMX world collide, not to mention Adidas kicks are awesome for flat pedal shredding so we had to share this with ya'll!
SPECS:
Kappa K-24 Adidas frame (never sold to public)
Odyssey forks (made for Kappa)
Kappa bars (JMC style!)
Odyssey GI Post seatpost
Sun Ringle Bazooka stem (XXL)
FSA Pig/DK RPM headset (sealed cartridge) w/ unknown spacers
ODI Ruffian grips w/ ODI lock rings
Cane Creek seat (embroidered)
DK spc
FSA X Drive cranks (180mm)
FSA sprocket (40T)
Primo Super Tenderizer pedals
Weinemann rims w/ unknown spokes/nipples
Sun Ringle Atilla the Hub cassette hubs (sealed)
Odyssey A Brakes
Shimano Swervo lever (like DX, but silver)
Shimano cable
KMC chain
Intense Micro Knobbie tires (20″x1.75″ front and rear)
Custom 44T BMX dice valve caps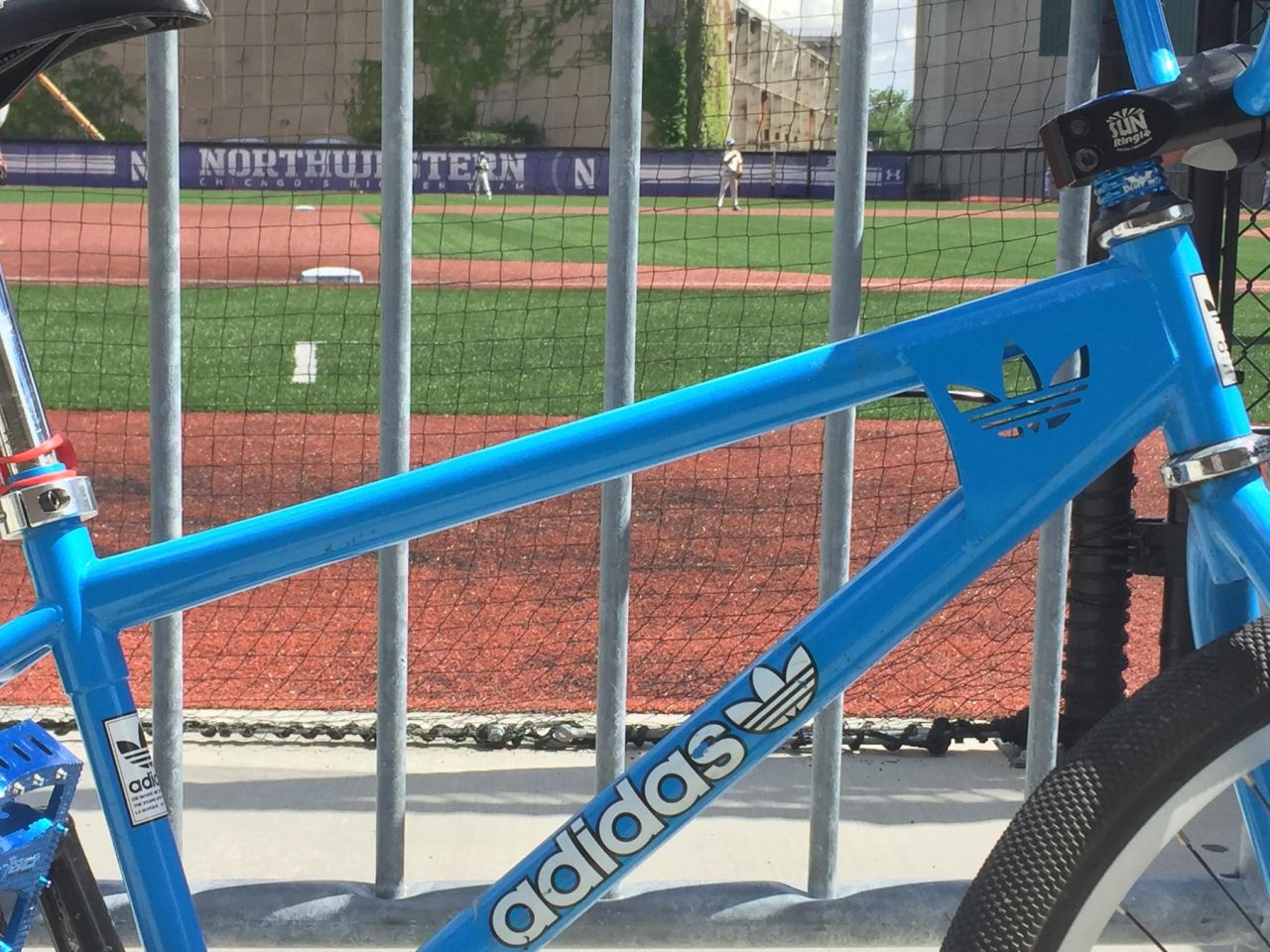 There was also a forum thread started about the bike last month on BMXMuseum.