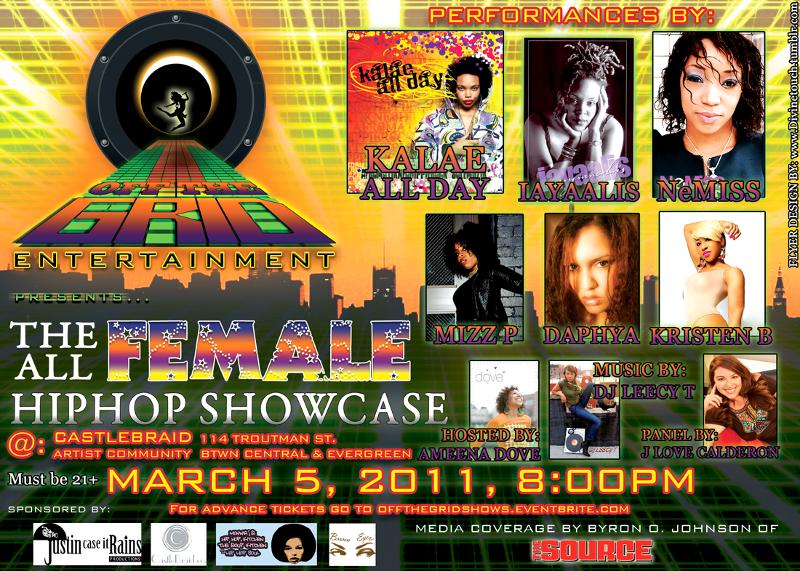 Brooklyn, NY – March 5, 2010 – All Female Hip Hop Showcase featuring up and coming local hip hop artist Kalae All Day.  Also appearing are, Daphya, Iayaalis, NeMiss and others.  Show hosted by the talented Ameena Dove and DJ Leecy T on the wheels of steel.  Film screening on history of females in hip hop and artist panel discussion to follow.  Show to be covered by The Source Magazine's Spit 16 host Byron O. Johnson.
ADVANCE TICKETS AT OFF THE GRID TICKETS!
Off The Grid Entertainment, the newest artist venue in NYC, will act as a crossroads for local, underground artists, talent scouts, producers and managers from all artistIc fields to meet and network.  Housed in Bushwick's Castle Braid artist community we will play host to NYC talent by producing seasonal showcases and contests for artists looking for a platform to present their art.