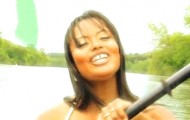 Song: floatin
Artist: Stay Epps http://twitter.com/#!/stacyepps
Album: The Awakening (2009)
Director: Mr. Complex
I'm a few years late on this jem but it's banging, Like I said before it doesn't matter when it was made as long as its dope I'll show it love on CAC-TV. Man this song is dope in so many ways, it takes me back to like 90-93 in Long Island going to house parties and stuff. HipHop Dopeness 4sho!