The Progressive International Motorcycle Show (@MotorcycleShows) will be in NYC next week and I just happened to find this Human Motorcycle behind the scenes video that was made for the convention. The people from The Idea Brand (@theideabrand) really did some incredible work with this ad. Below is the description of the video via Youtube/intmotoshows:
1 Concept, 3 Human Motorcycles. This "making of " video was shot over the course of 3 days and captures the process of bringing human motorcycles to life for the Progressive International Motorcycle Shows ad campaign. Trina Merry, a professional body paint artist, and her team worked around the clock transforming their human canvases into a sport bike, dirt bike, and cruiser.

Concept: i.d.e.a. http://www.theideabrand.com
Lead Body Paint Artist – Trina Merry
Photographer – Juan Moreno
Videographer and Video Editor – Darryl Badong
Music by: Jay Ra Dieu
I can't wait to cover this event it's gonna be of the chain this year 4sho!!
Peep the Human Motorcycle Chopper!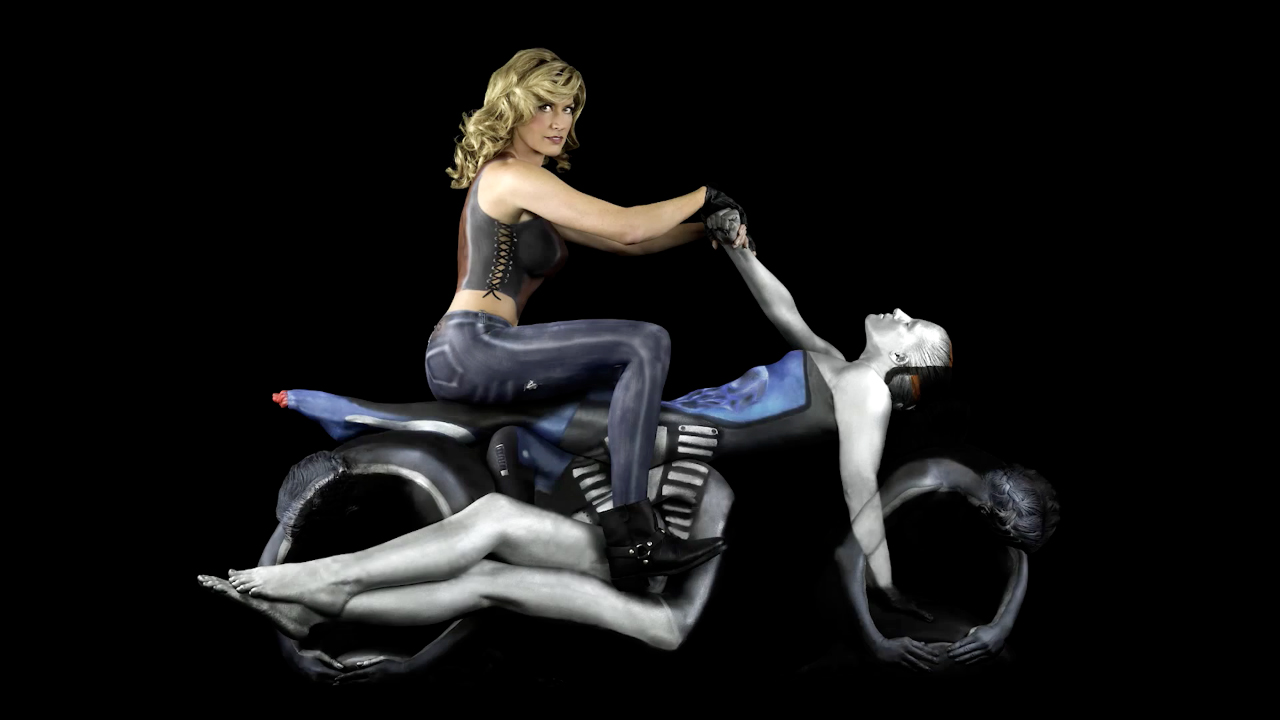 The Dirt Bike came out dope!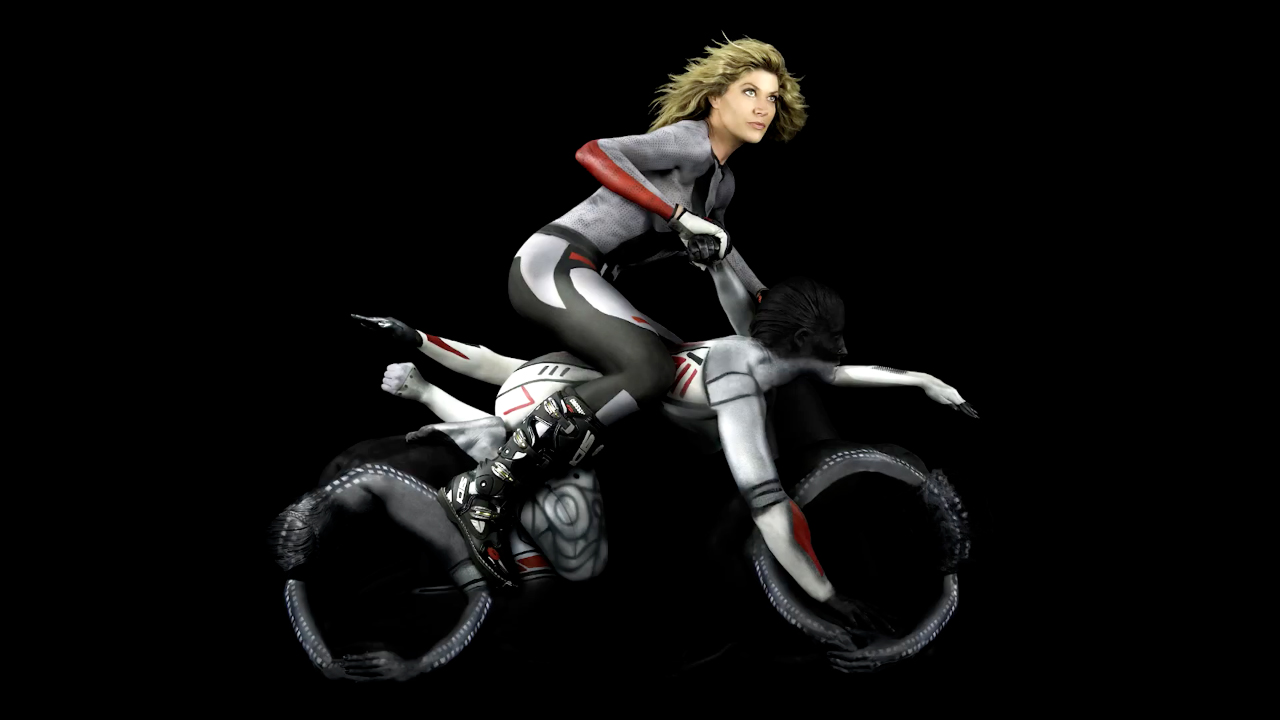 But the best one is this street bike!