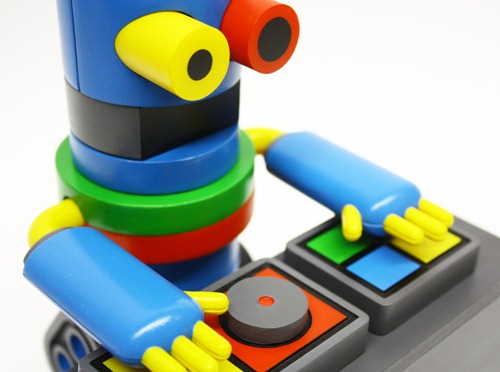 I just saw this dope Resin toy for all you HipHop/Electronic Music toy collectors!! This one is a resin toys called Edit-Dj B5100jx by Tesselate and theirs only 5 available and their going on sale next week! Peep the description below via Tesselate's web site:
The B5100Jx release is a limited edition of 5 of this colourway, and you find some further photos over on my flickr set.
Each figure is hand cast in resin, painted and finished by myself, and will come super securely packaged when dispatched. B5100Jx comes with a well used underground club desk and two miniature 'Accex' sound creating devices.
The Fiction:

Back in the summer of 2068, the ED-IT DJ's performed a legendary night at the 'Yes More' club in deepest Okinawa with a crowd of over five thousand in attendance. B5100 was running a new firmware which caused an unknown blue colouring update to his outer housing, which he decided to keep for the entirety of his set. This BJ100Jx release is to remember that night as one of the pioneering events in the revolution of non human created electronic music.