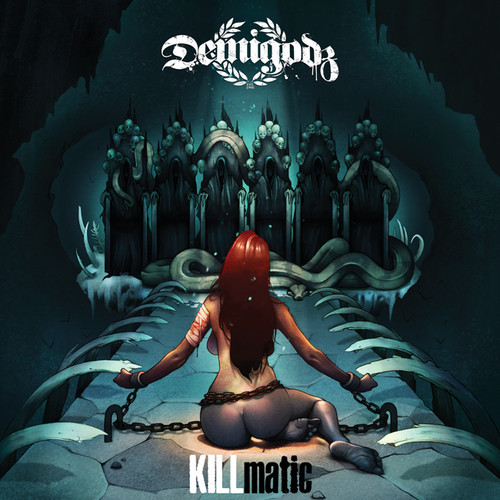 Super dope banger called "Never Take Me Out" by Demigodz featuring Termanaology! I love the beat that Teddy Roxpin made for this joint, real hard! Everybody on this joint went in with the bars and delivery, real HipHop, Nice! Below is the description of the Demigodz new album and "Never Take Me Out" single:
On 3-5-2013, the Demigodz (Apathy, Celph Titled, Ryu of Styles Of Beyond, Esoteric, Motive, Blacastan) will release there first official full-length LP, KILLmatic, and it will feature appearances from RA The Rugged Man, Termanology, Panchi (of NYG'z), Planetary (of Outerspace), Scoop Deville & Eternia with production from DJ Premier, Marco Polo, The Snowgoons, Apathy, Teddy Roxpin, Chumzilla, Skammadix & Will C.

Today, Demigodz have decided to liberate track #4 from there forthcoming long-player "Never Take Me Out" f/ Termanology and produced by Teddy Roxpin.