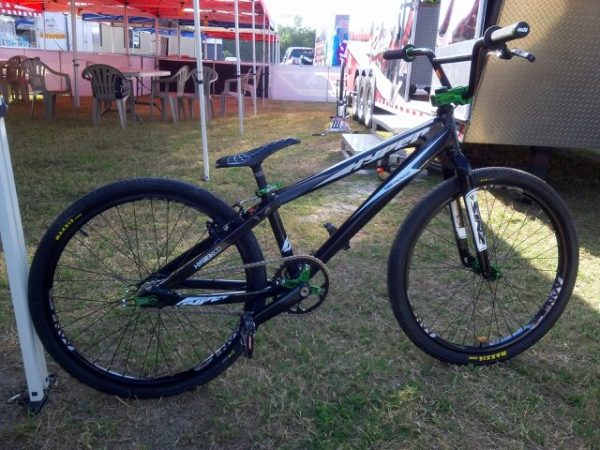 So I was browsing through Facebook and came across a picture of the new Hyper Bikes Mission 1 Cruiser all setup! I'm not sure if it's a production model frame but the paint job and decals look so dope! BTW this is a picture of 41& over BMX Cruiser racer John Pringle and if I see him at any of the nationals this year we'll have to do a Bike Check video 4sho!
Now before you run out and start spreading rumors; No the Mission 1 bikes are not available yet (As of 3.12.13)!!Yes they are coming but there's no word on when their coming!! Yes there are some team members who already have the bikes!! That's it for now! Just enjoy the picture and wait for the official release via HYPERBICYCLES.COM
I can't till it comes out!