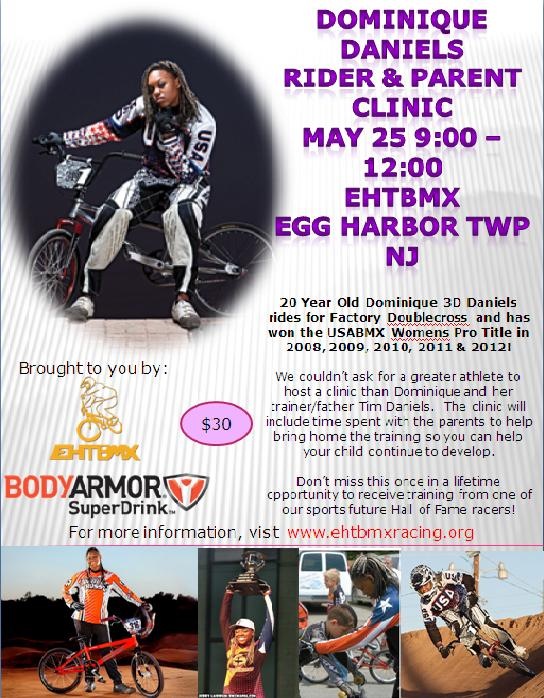 This Saturday is gonna be a really busy day at Egg Harbor Township BMX track starting with rider & parent clinic with none other than 7 Time National Champion and 5 time Women Elite Champion Dominique Daniels!! The clinic is setup to help rider develop their skills on the track and to also help parents understand how they can help with that development. the clinic is from 9am-12noon and it's gonna be awesome!
Next up starting around is the Old Guys On Dirt Day, swap meet and BBQ Peep the description below for more details
Swap & BBQ set up
10 AM to Noon: Dominique Daniels Rider Clinic will be going on for those that want to sign up (pay event).
(We will be doing bike and Kid/ Family games at this time)
1pm -4pm we have our private track time with clinics and holeshot and jumping contests etc
4:30pm till 6 the track will be open to us and the public and race practice will be starting
End ???????????
And after all of that the track will be running races in the evening! It's gonna be an awesome day of BMX fun come through and bring your whole family!