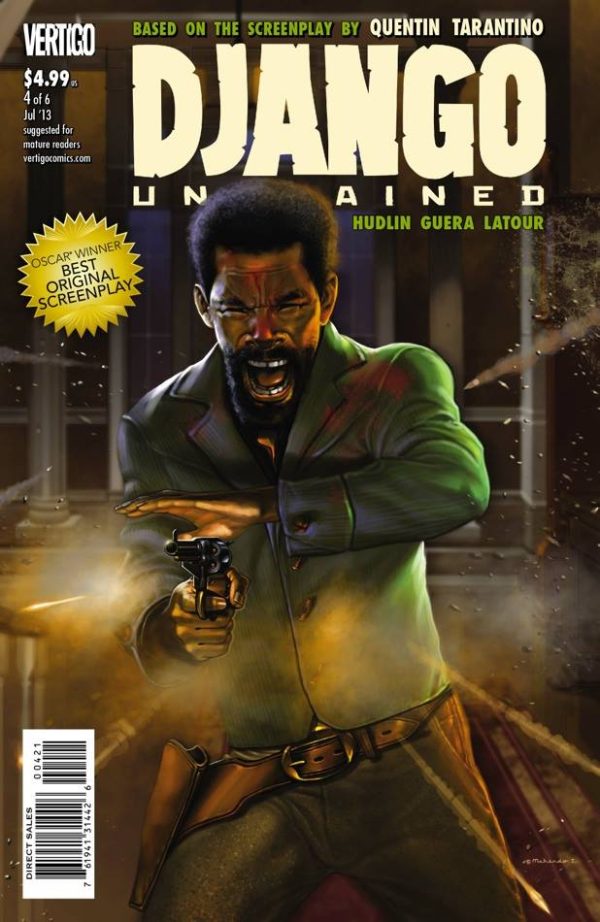 Super talented illustrator Mshindo Kuumba did an amazing variant cover illustration of the DJANGO UNCHAINED #4 comic book which should be out today! Mshindo's work is so next next level and distinctive you can usually tell when your looking at his pieces because their so dope. He did his dam thing with this cover 4sho! Check out the description of the comic book series below:
The adaptation of the screenplay from award winning director Quentin Tarantino's latest film continues!
Django and Dr. Schultz take a big risk against impossible odds inside the stronghold of slave owner Calvin Candie.
This is the only way to read the entire, uncut story, which contains scenes that may not appear in the final film!
This variant cover edition comes bagged and boarded.
Oh.. I finally saw the movie….All i have to say is I already knew I wouldn't like it and after I saw it I really didn't like it. But that conversation can be saved for another time because I'm loving the cover illustrations being made for the comic book series…..I'm just not gonna read it 🙂