ELF BMX was one of the most coveted BMX racing brand in the 80's and 90's and now their back! There's been a high demand for plus size retro, lineage and heritage BMX bikes so 2019 is a perfect time for the legendary brand to return.
ELF's is manufacturing a new DX 24″ cruiser which features their signature double chainstay design. Make no mistake, ELF is the original Doublecross 😉 All the frames are 4130 chromoly and made in the USA. The bottom bracket is still American. From what we know there are no euro bottom bracket options. There are a few other option you can pick on the frame. You can choose between brake pivots or caliper, a 22.2 mm or 27.2 mm seat mast option and 1 inch or 1.125 inch steer tube options.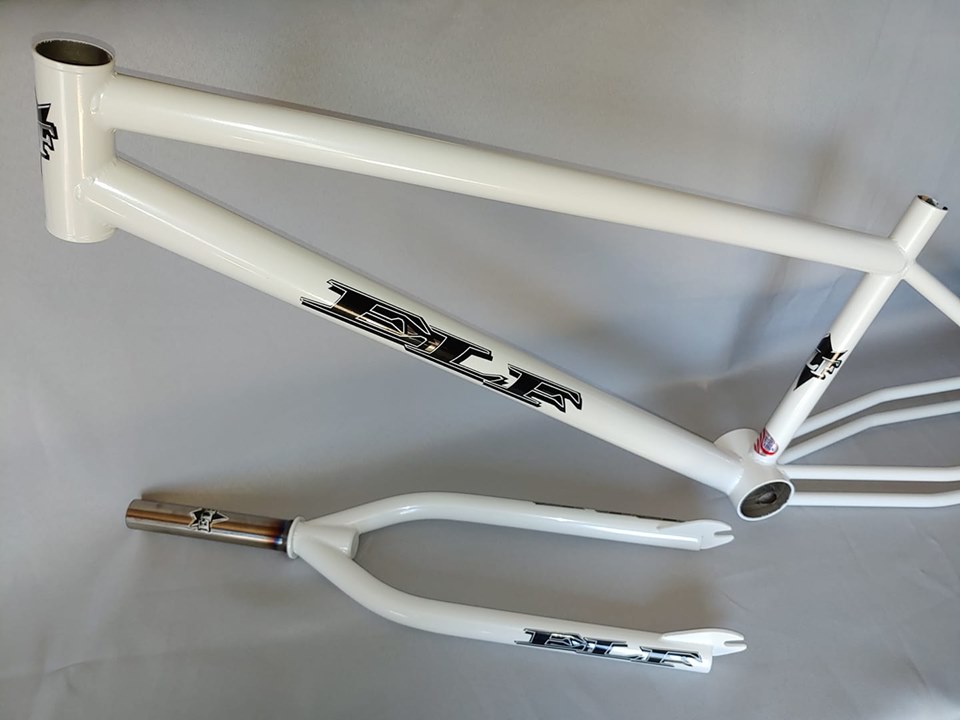 The DX 24 kit comes with Elf bars, stem, forks, seatpost and pad set. The parts are also available separately.
But it doesn't stop there. Elf is currently working on a new aluminum race frame with new geometry. And they're also planning to unveil a special edition 26 inch this year. Stay tuned!
For more info visit ElfBMXProducts.com